T
his article contains information about our recent progress in development, three brand new tracks by Alex Michajlow and some artwork.
---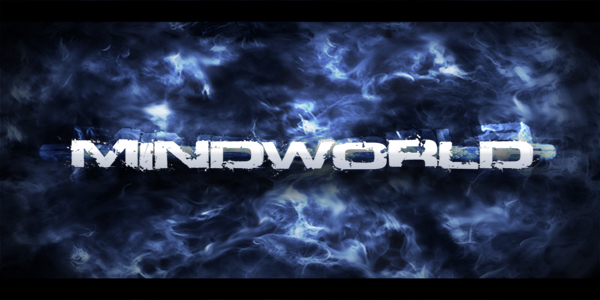 August has been the month of changes and decision making. In order to speed up production, we decided to make drastical changes on the prologue level. On the last month, I have stated that Mindworld would start with a cinematic cut scene to dive into the story right away. The game is not going to start that way, as we are not going to shoot a cut scene for it. Does that mean that we are concentrating less on the story and mood of the game?
Of course not, we just found a better method to do it. It saves at least a few months in development time and that's big. Another decision I made was to divide Mindworld into 3 parts. That won't affect you so much though, because that's basically just a change in how things are getting developed in our team. The concept art is still valid and nothing important has changed.
At the moment, it's the time of content updates that are mostly about status reports and less about visual media updates. I can promise you guys that it's going to change when we have reached a certain point in development. Today, I worked on an artwork though, that we are probably going to use for decoration in Katherine's apartment.
Our 3D Artist and Level Designer is currently working on the apartment Katherine lives in. It's the starting point of the game. But that's about all the information we give out.
Interested in working with us?
In order to speed up the development, we are looking for addtional talent in the 3D department. If you're a passionate modeller (hard surface modelling or organic modelling), this might be your chance. You can add me on Skype (iqewarts), where we are going to discuss all the details in a personal interview. A microphone is not necessary, as we are keeping it text-based.
---
You may have wondered why there hasn't been a new track by Kamil Orman Janowski for quite a long time now, did he leave the project? The answer is no. Kamil is of course still working with us, but he got the oppertunity to work for paid projects. At the moment, he is working more than full-time on various projects and I want him to gain more experience, so there won't be many new tracks by him soon. He's currently working on the main theme for Mindworld, but it is going to take more time than usual, as the commercial projects have a higher priority right now.
But, Alex Michajlow has been working for us and produced 3 brand new tracks. All of them are concentrating on creating a certain atmosphere.
Powerless (by Alex Michajlow)
For Now (by Alex Michajlow)
The Fault Line (by Alex Michajlow)
We are always publishing the content update on the last Friday of each month.
- Kjell 'iQew' Bunjes
(Team Leader and Art Director)