Another month has gone by since we presented you the position of one of our composers of Mindworld. Recently, we have been working out a lot of things, but we still found some time to give you another look behind the scenes of Mindworld.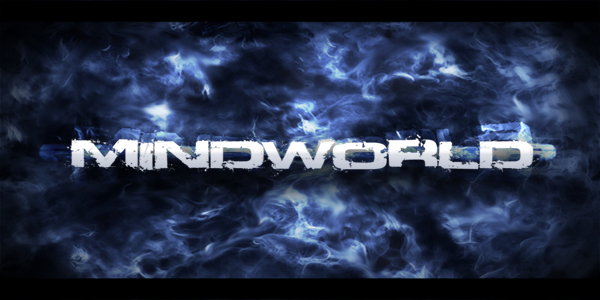 ---
A look behind the scenes
Today is the second Friday of the month, which would actually mean another interview for you guys to read through. Due to a misunderstanding there won't be one today. Is that a reason to be disappointed? Of course not, because that gives me the oppertunity to write about one of my favorite topics: inspiration.
Also, when it comes to giving out media to the audience, I am very strict with quality control and we are not giving out unfinished work. Since developing a 3D environment takes quite some time until everything is up to a certain standard, we haven't shown any ingame screenshots yet. It's definitely not easy to imagine how the game is going to be like, if you don't have the information like our team members have. However, given this oppertunity, I want to show you some of the main influences for Mindworld.
---
Half Life 2
Half Life 2 is definitely a big source for inspiration. In my point of view, it's a masterpiece of the game industry. Every second of the game is well planned and it stands out with intelligent level design, a great soundtrack, authentic sound design and breahtaking voice acting. But, what I love so much about the game are the things that you don't see at first sight. The combine behaviour, the whole idea about the social structures and great control over the player's emotion in each moment of the game make Half Life 2 shine so much for me.
It definitely always comes in handy when I am looking for a well made game to analyze. We are creating a game that lets you explore surreal dreamworlds with a great mood. The main goal of video games is to create an illusion. There's nothing worse than seeing a bad texture on the skybox, invisible walls or smudged areas in the distance that remind you of the virtuality of the game. We are avoiding those mistakes as much as it is possible for us. Setting a great mood with a nice soundtrack and amazing sound design can also be expected from us.
---
Mirror's Edge
Mirror's Edge isn't only about the cool fast paced action gameplay, but also about what else can be seen on the screen. The number one reason why I am fascinated with Mirror's Edge is the authentic animation of the protagonist's body. This game isn't only in a usual first person view, but it's in a very authentic first person view.
We are definitely going for authentic animation of the player's model, but I can't promise anything here yet. In my vision, Mindworld definitely has a good variety of animation of the arms, hands and legs. Getting a very skilled animator on board is definitely not going to be easy though.
---
Bioshock
Bioshock is another great example for animation, but there's something else I want to talk about here. Right from the get go Bioshock got my attention with it's beautiful visuals and love to detail in level design. But what not only caught my attention, but also kept my interest going was the great focus of creating a certain mood for the game. The way tension was build in the game was simply great.
We are definitely going to concentrate on creating the right mood for every part of the game.
---
Metro 2033
Although I haven't played the game yet, it's a great inspiration for many things. So far, I've been watching gameplay videos and trailer material. The possibility to have multiple endings or a choice to decide how the game is going to progress without the typical RPG system in dialogues is something we want to impliment, aswell.
---
Guild Wars
Guild Wars stands out with it's original design. The concept art is breathtaking and not only shows originality, but it does it while keeping it believable. It's simply showing what design is all about. What inspires me so much is how they keep on producing original art with a fresh feel to it and then translate it into a great game. In the development of Mindworld we are trying to come up with fresh and original content and we do that by thinking without limitations. Of course, most of our ideas are not realistic at first and they won't make it in the game. But, what I'm then focussing my team on is the core of what makes the idea so original and great.After that, we try to take what we've learned and create something with it that is doable for us.
---
Diablo
The voice acting in Diablo is just amazing. I listened to every dialogue in the game and read through the story. I think that good voice acting can make all the difference in a game. It can't take a bad game and turn it into an amazing game, but it can definitely take a pretty good game to an excellent game. Listening to a voice let's your mind dive into the game's story and it is definitely a big part of creating that great illusion we so want to be part of.
---
Inception
My main concern when I decided to publish artwork and music together with the idea of Mindworld on ModDB was that people thought of it as a bad try to get a great movie into a game. Some people immediately commented about that exact topic and said it was all looking like Inception.
Now, I am not afraid to list Inception as one of our sources for inspiration. It's nothing related to the ingame content though, as the movie doesn't show many things related to lucid dreaming. We do though and many of the information we use and impliment for the game are real. I have a lot of experience with many kind of dreams, but my favorites are still lucid dreams. Having experience with the topic, positive and negative, definitely influence the development of Mindworld. I think that this gives the game that little extra edge here and there.
Also Inception is a really good example for video editing, as in creating teasers and trailers. We are definitely going to create teasers for Mindworld and I can already promise that. Epic music and that pure enthusiasm you can feel after you've watched a great hollywood trailer is something we are going to impliment in our trailers. It's a field I'm very interested in and I've written analysis about quite some trailers already. You can expect high quality videos in that part.
---
Final words
That's about it for this look behind the scenes. Please keep in mind that those examples really concentrated on what I've written below them. Of course, it would be great, if we could take everything that we like about those games and just put it into Mindworld, but I'm afraid that's not possible. Every development team has to cut content on some level here and there, but we try to keep the final product well balanced.
---
More articles covering other positions in the team or background information about our development are going to be published monthly, every second Friday of the month.
- Kjell 'iQew' Bunjes
(Team Leader and Art Director)