I've got some exciting stuff to share with you about progress on the game. Strap in!
Missions and Custom Campaigns
This is a big one. Dust Fleet now has a data file format for creating missions, star maps and campaigns. This is a departure from my original plan of making the game a procedurally-generated experience. It just wasn't compelling enough on it's own. So, I have planned out and begun implementing a campaign.
Most of the hard work for this is done - mission briefings, post-mission briefings, in-game messaging, event triggers, mission objectives and technology unlocks are all in place, tested and working. The campaign works neatly with the existing starmap, allowing a combination of guided story progression and player choice in what they tackle next.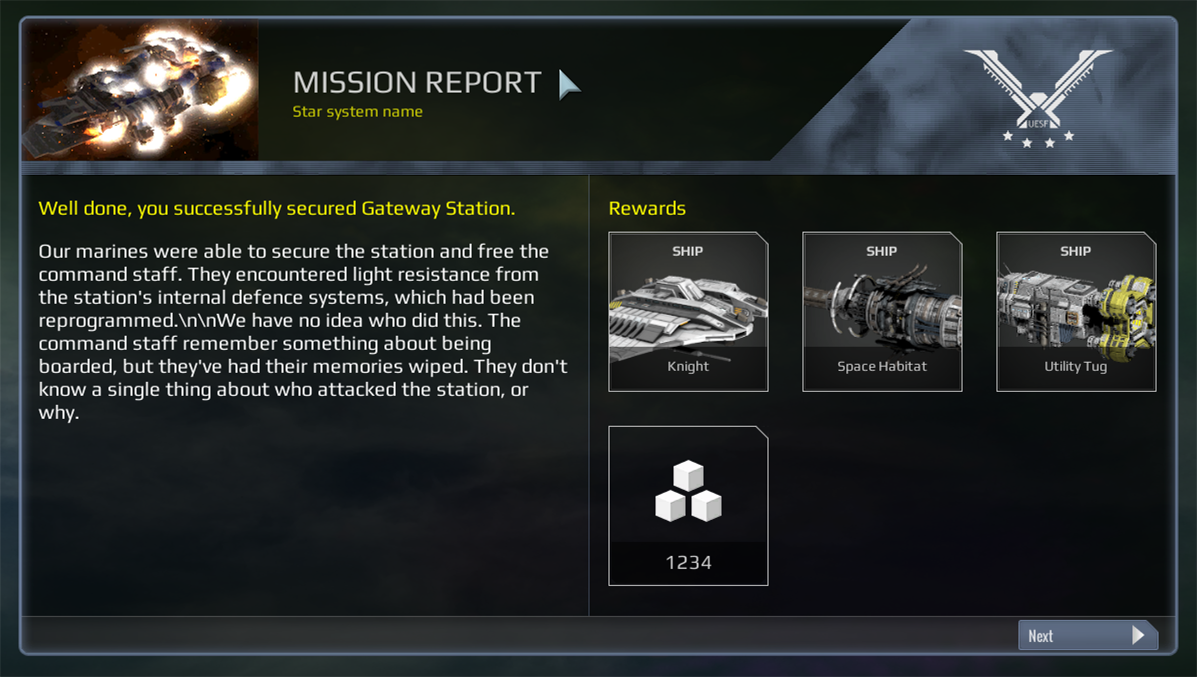 The mission files are JSON-format, and will ship with documentation, so anyone can create additional Dust Fleet campaigns.
I'm aiming to keep the procedurally-generated mode as well, so once the campaign has been completed players can keep playing on randomly-generated maps.
A Release Target
Dust Fleet has been in development for a long time. I've got a full-time job, which can make progress slow, but every week I've ensured that some progress has been made - which means an awful lot has now been done. Now it's time to mark a finish line: Dust Fleet will be finished in 2018.
As the year progresses, I'll start to be more specific about a precise date.
Meanwhile here's some smaller but still very exciting updates about what's new in the game.
Weapon platforms
Sprinkled liberally throughout the missions, weapon platforms are placed to defend certain mission objectives. Like any ship, their single medium turret hardpoint can be equipped with a variety of weapons.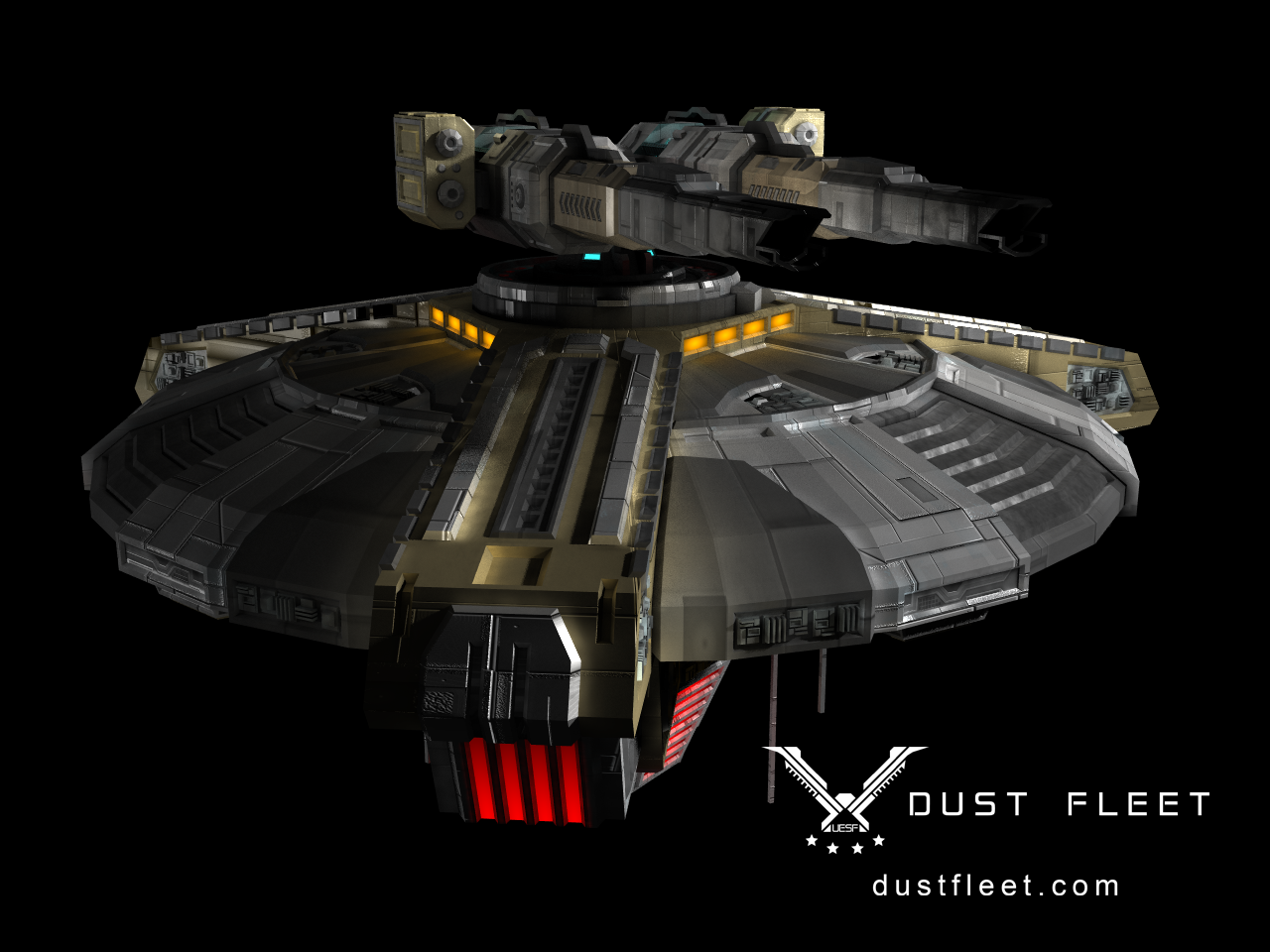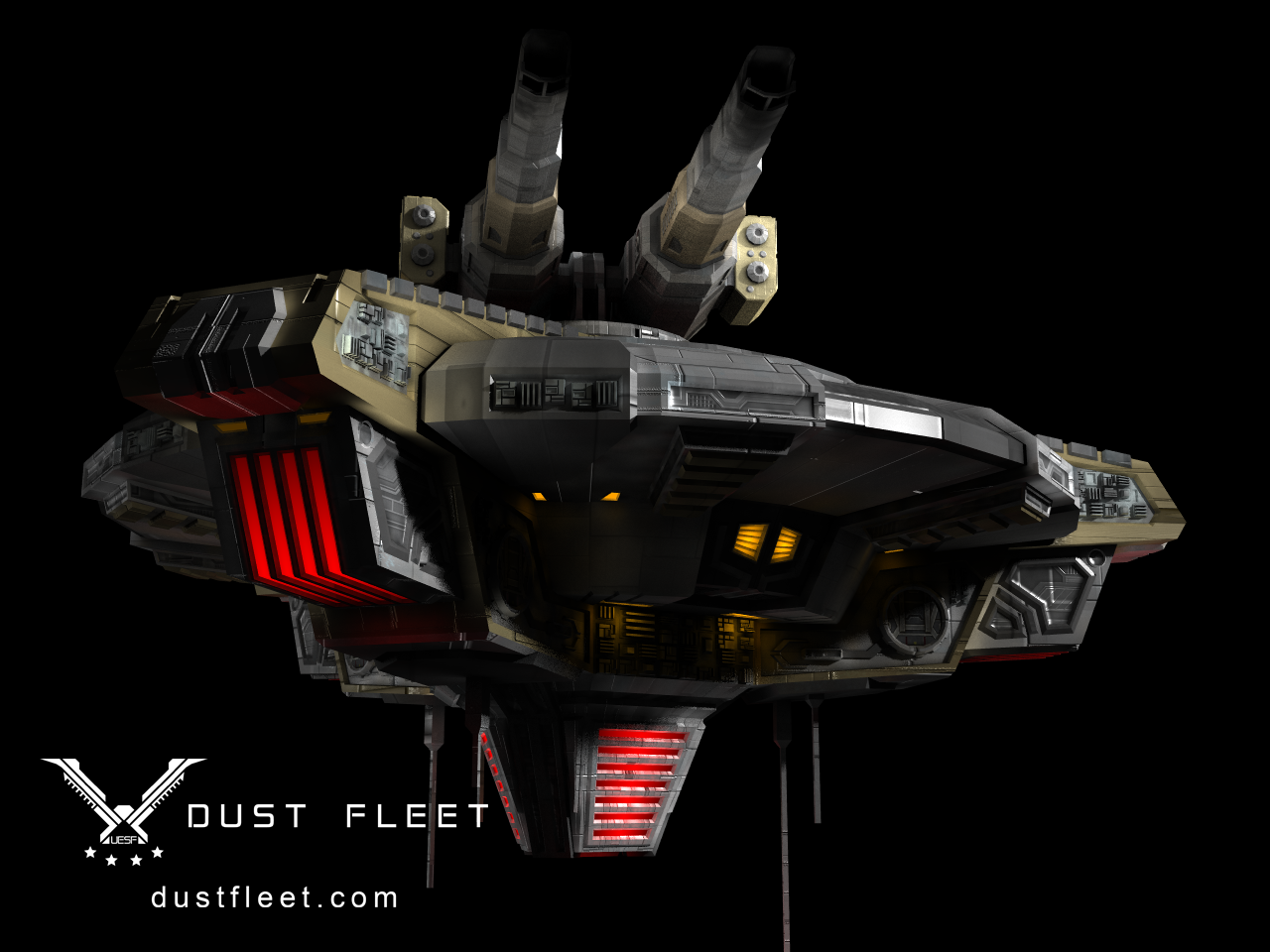 The weapons platform is pretty heavily armored and not to be taken lightly. Destroying these will require a concerted effort from your fleet, especially when they're stationed in groups.
Mining Ships
Please say hi to the mining ship!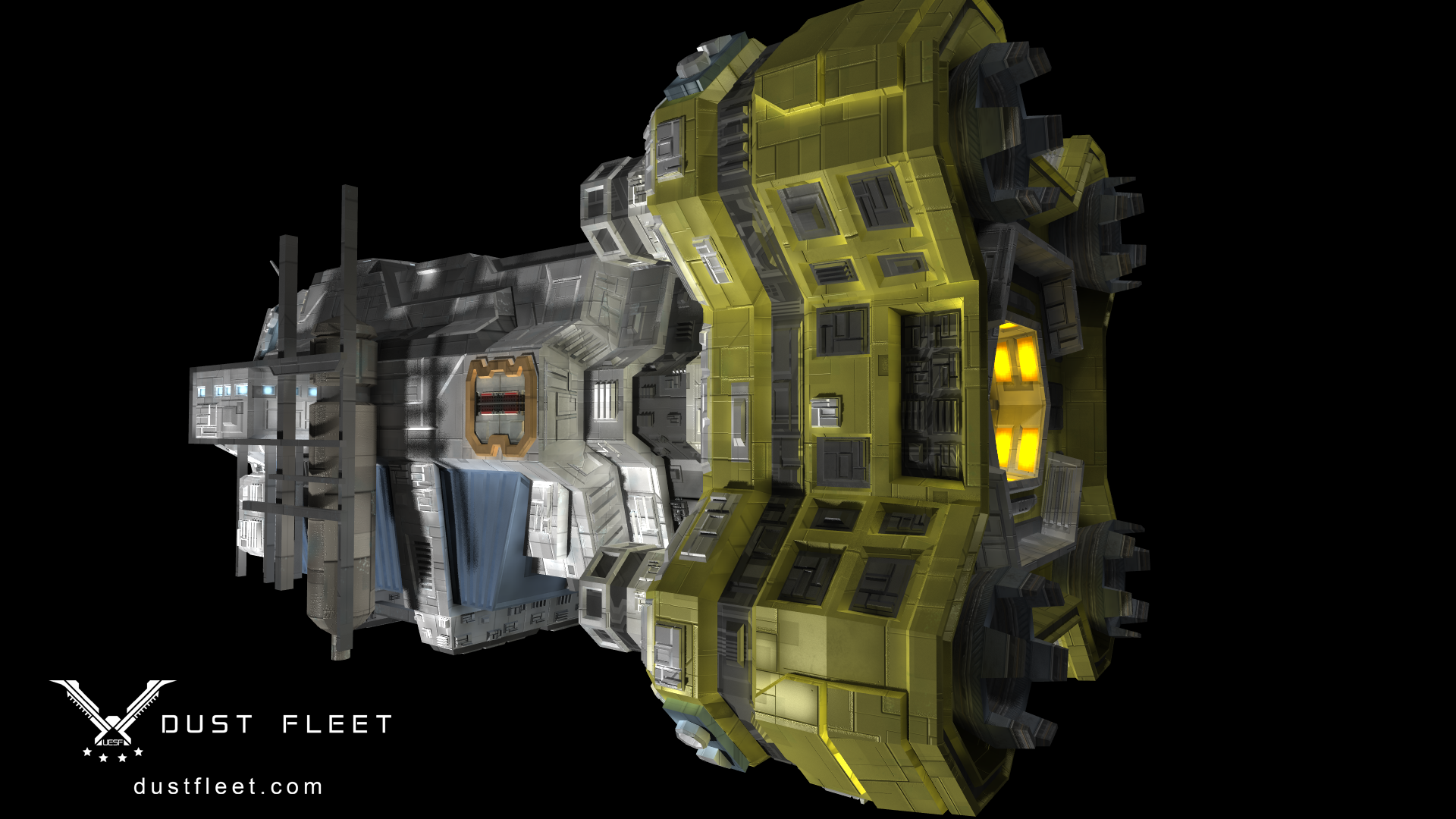 Every star system now has a selection of asteroids for you to mine. You can get these all in one go by building a station in the star system, or you can mine them using mining ships during a battle. For now, the mining ships need a carrier to drop off their resources, which is a bit of an expensive outlay. I'll either allow more ships to act as drop-off points, or consider letting mining ships use the wormhole to drop their mined resources off-map.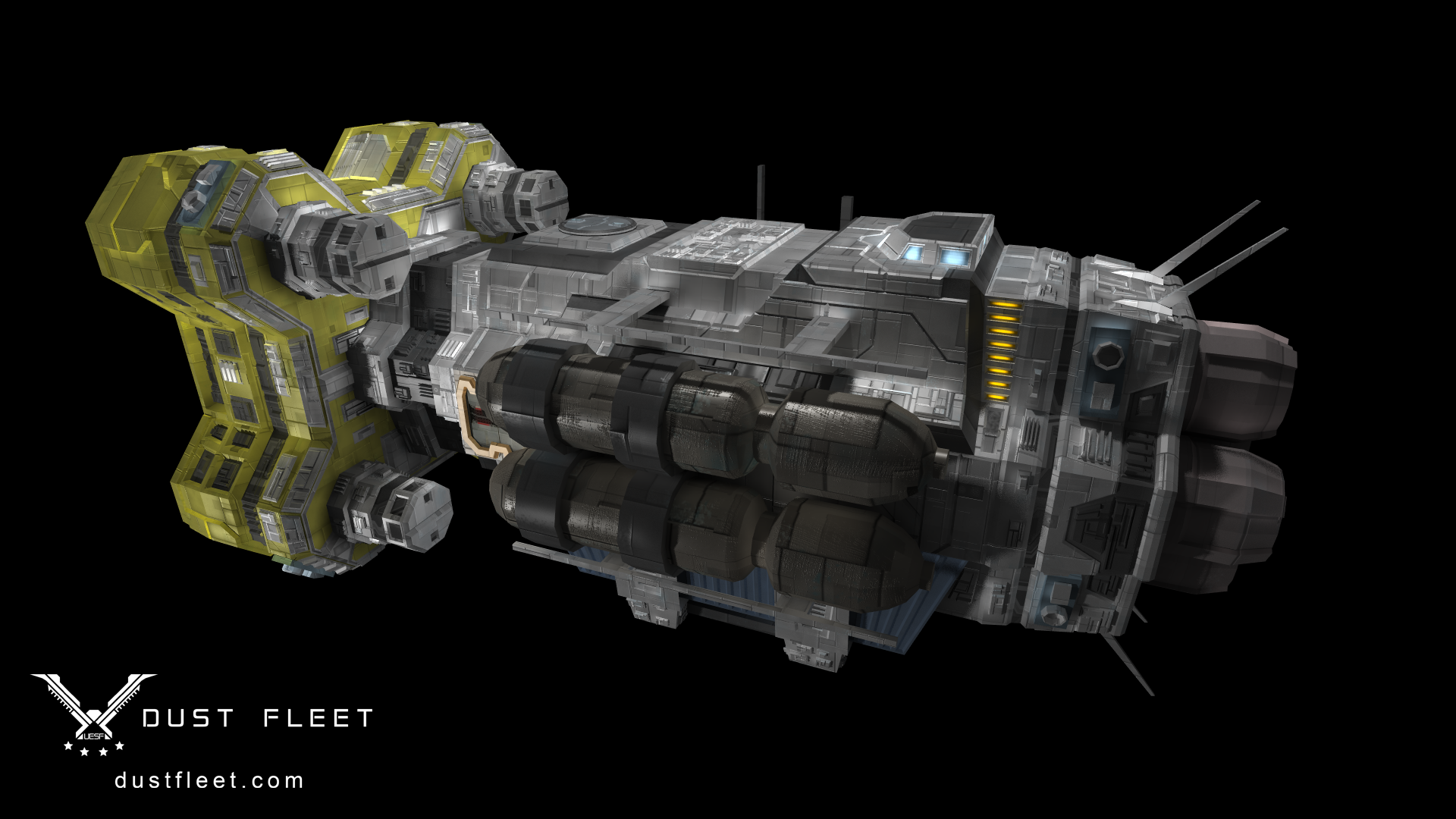 State of the Game
In the middle of last year, I posted a list of the remaining tasks I need to do on Dust Fleet. When I finished that list, I reassessed the game and made a few decisions about what to do next. I'm proud of how the game is shaping up, and I want to make it as good as I can. So I made a new list of things to change and improve. And when I ticked everything off that list, I made another.
Dust Fleet only gets one launch, so I want to make sure I put in the effort in to get it right. I also want to get the game into the hands of players, which is why I've committed to a 2018 release date. I'm almost done ticking things off lists, and I feel like the game is now much closer to what I want it to be.
That's not to say everything's finished - there's still a lot to do, but a release is in sight. I'll keep you posted with more updates here and on Twitter.
Until next time, spacers!