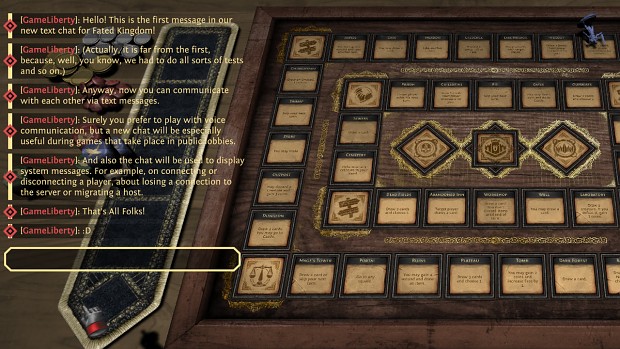 Version: 0.1.12.072.
Size: 83 MB.
It's time for the fourth update of Fated Kingdom. Its main feature is text chat, which will help to establish communication with players found in the public lobby. In the future, we plan to improve the means of communication - add a voice chat and integrate the Discord. Follow the news to keep up with the work on the game!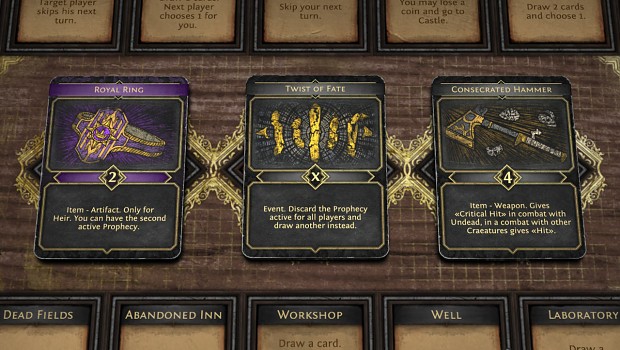 Patch 0.1.12.072 is the foundation for a major update - «All the King's Men». The Kingdom of Kinmar will be invaded by the undead army. Ironically, these people once served the King. After losing the war with the state overseas, they finally returned home... To call to account their monarch!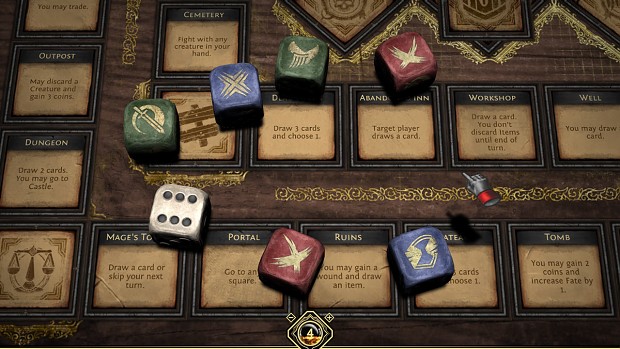 New Content:
Text chat, which is opened with the ENTER key.

3 new cards: «Royal Ring», «Twist of Fate» and «Consecrated Hammer».
A new square on the outer path - Churchyard («Draw an Undead. -1 to Fate.»).

All dices have been enhanced, now they use the Physically Based Rendering technology (PBR).

Added 2 new zones for decks and cards in the Store.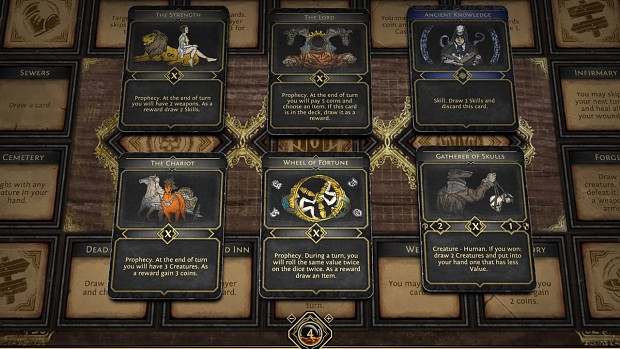 Game Balance:
Guild «Arcane Commune»: an additional condition is introduced, now the Follower takes a Skill card when he does not have other Skill cards in his hand.
Guild «Pathfinders»: an additional option has been added, now the pathfinder can steal coins from other players.

Prophecy Cards: requirements for fulfilling conditions are reduced.

Card «Gatherer of Skulls»: the value is removed, because of which the card was too advantageous to choose.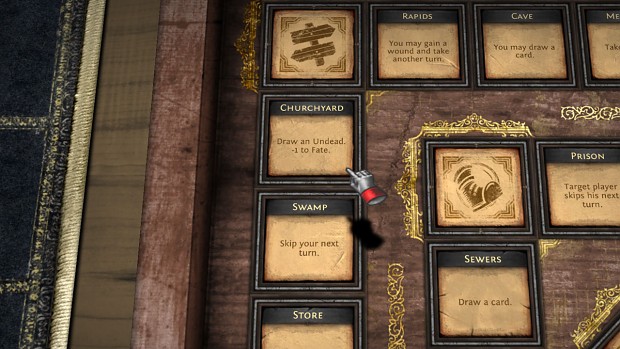 Other Changes:
Fixed a bug due to which the cards could «drown» in the game board on the side of the player that connected to the server.

Fixed absolutely black deck texture.

Minor text and localization fixes.
Thank you for playing Fated Kingdom!