Hello, everyone

tldr - two enemies had a face lift, level shortcuts, car accidents, battle UI updated.

Development of Cold Shell goes on and on. Here are the recent updates.

Me and the new artist are working on redesigning all sorts of game objects including enemies. We are not simply reskinning existing elements, but also fixing visual, gamedesign and technical flaws that were found during DevGAMM showcase. That's the "boring" part of game development, but it really makes the game better and better. Here is the first (of four) street thugs re made. His hands are now prosthetic in the sci-fi way. Making his punches faster. The time gap between hits is smaller than before, making him look more of the fist fighter type.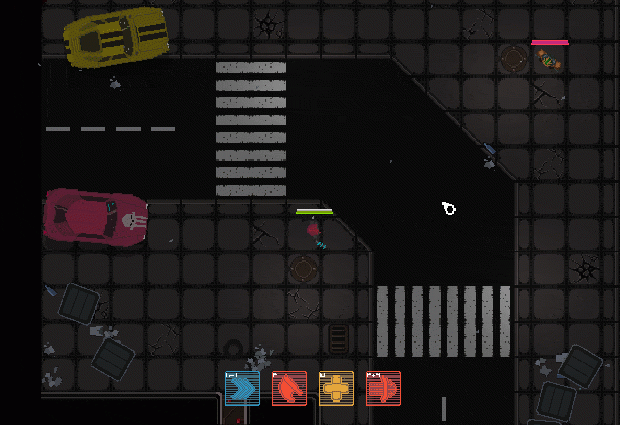 In the previous article I've covered some gameplay additions - like the boxes. Simply and effectively they were added to the game for the sake of diversity and to stand apart from HM series. Some existing levels utilize this feature more, to the extent of adding (and covering) additional routes with destructible obstacles. Like on the gif below. When you first enter that level you won't have the shield charge skill. But when you acquire it and if you decide to visit previously completed level once again just for fun you'll be able to go a slightly different way and complete the level faster. It will help to feel the progression in the case of backtracking. Sure way, it's not forced on a player. I have no reason to send a player to go second lap of already done levels - hate that myself.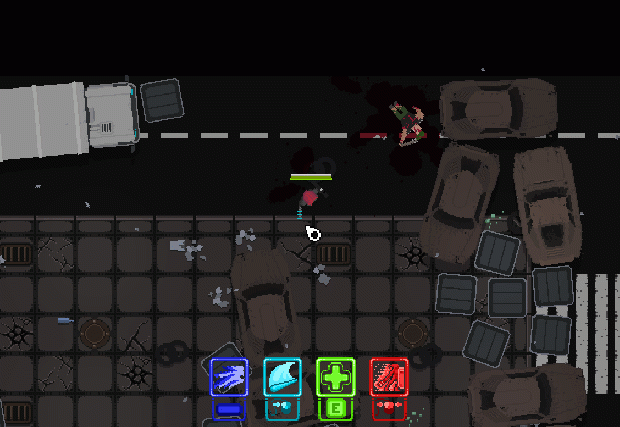 As you've probably noticed already - the skill icons were re-made. They have different colors, for better feeling of which skill is ready and which is on the cooldown. There is no way for me to hope that somebody will stare at the skill menu during a furious street fight. But there is also a controls tip below each skill. You won't have to check tutorial/manual again, to recall which button to press - it's always there for you.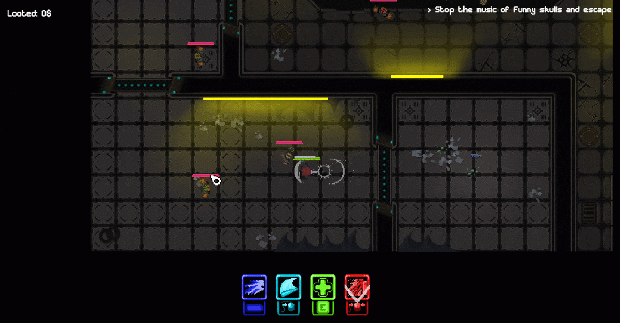 Roadkill - was made just for fun. Well i was awaiting the next spite from the artist and had some spare time. So I've made a car to run over an enemy on a single test level. People seem to like that, so i will add those cars to more levels, within reason, of course.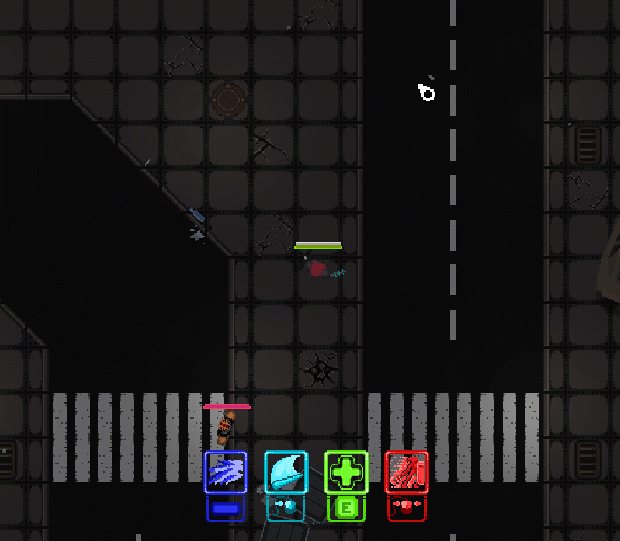 Another enemy updated is the "thug with bat". Originally created to reflect player's character, this unit lacked the range of attack and his swings didn't look any tiny bit deadly. Previously players were not visually motivated to dodge his attacks. He is a bit more of a threat now.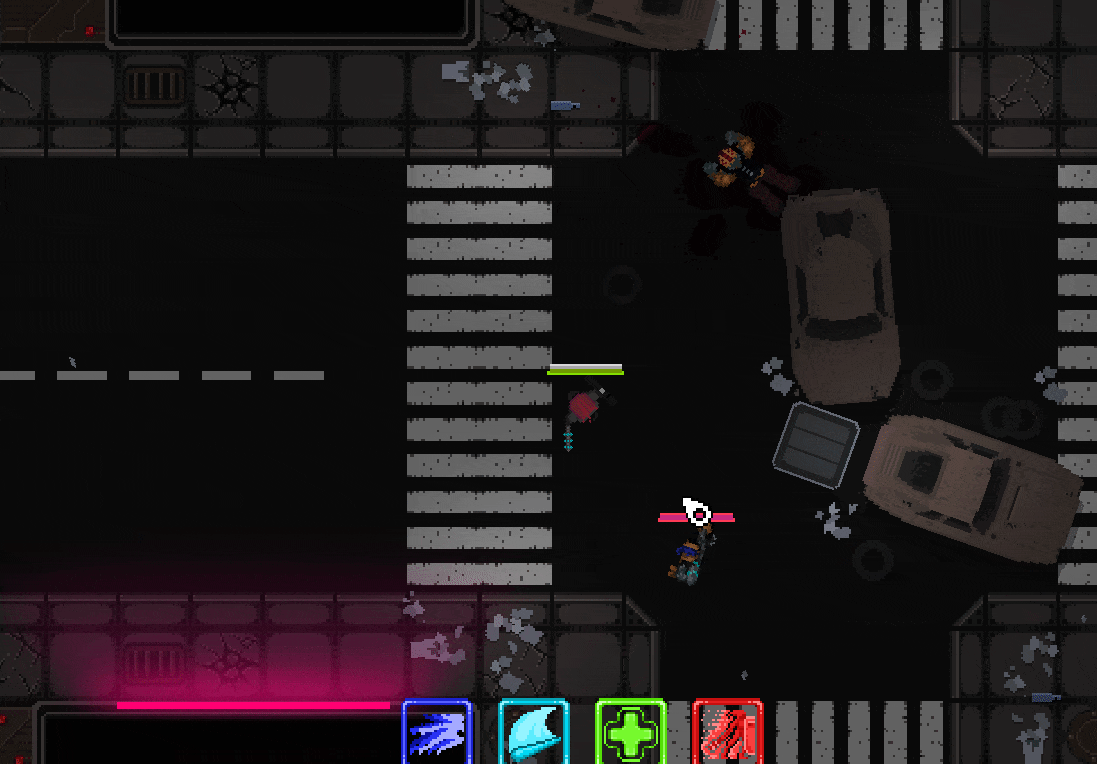 That's it for this blog post. Well done reading it all the way here. It means a lot to me.
I've summed up a check list of things needed to be done for the game, with priorities. Firstly I want to finish redesigning existing part of the game in order to update the game demo. The existing one is so seriously out of date that it's not even funny.