Gain experience and earn Stat points
As you play the game you will earn experience. At the moment the only way to earn it is by defeating enemies in combat, but later you will be able to get experience by completing quests, overcoming challenges, reaching specific milestones, obtaining achievements and more.





Leveling up is pretty straightforward, when you fill the experience bar your level will advance by one unit and you will earn Stat points, the amount depends on the level reached, starting at 1 point per level.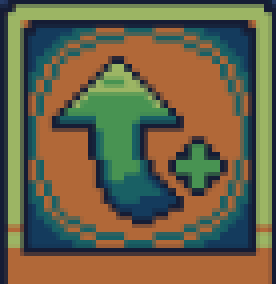 By pressing this button you will open the Level Up window.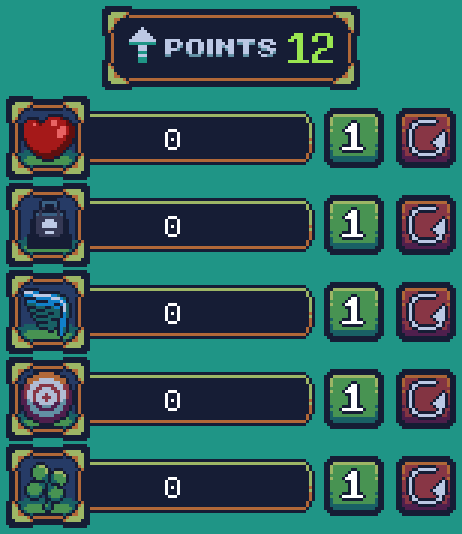 Use your points for your Stats Build
When you earn points you don't need to use them right away. Points will be stored and shown in this window.

Using points in a Stat will increase its effectiveness, but also the point cost will increase. This allows us to control an expected level for the character at any giving time, making the game easier to design without enforcing grinding or risking to have an overpowered Caiam Piter destroying every enemy in its path.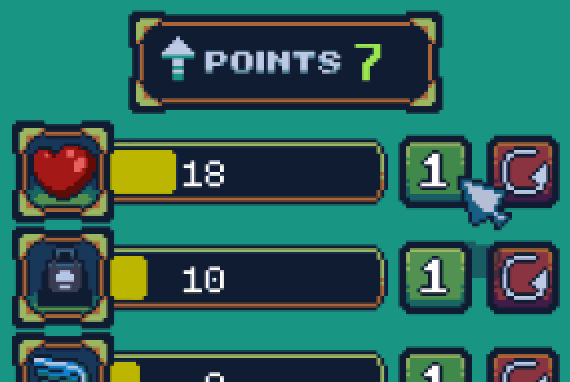 There are different Stats and each one affect diverse aspect of how the character will perform in the game and in combat. In the next update, I will go into more detail about Attributes and how Stats define them, in the meanwhile what are your thought on having a leveling up system in a dungeon crawler roguelike game like this? Have you played other games with a similar mechanic? Let me know and see you next time

Social Media
Keep up with all our daily updates, post, and giveaways on our social media!
See you soon shrooms