Fix and Update
(Complete Level & Extra Point)
The level complete menu was retouch with transparent rectangle space within the background to help direct the eye to the menu.
The extra point HUD is the new mechanic shall appear with the level complete menu. The premise is to reward the player with 2500 points to execute a perfect accuracy of 100 percentages per level.
The mission level HUD is the latest and important gameplay that appear on the mid-top of the screen that will help players know of what number of the level what they are on without guessing.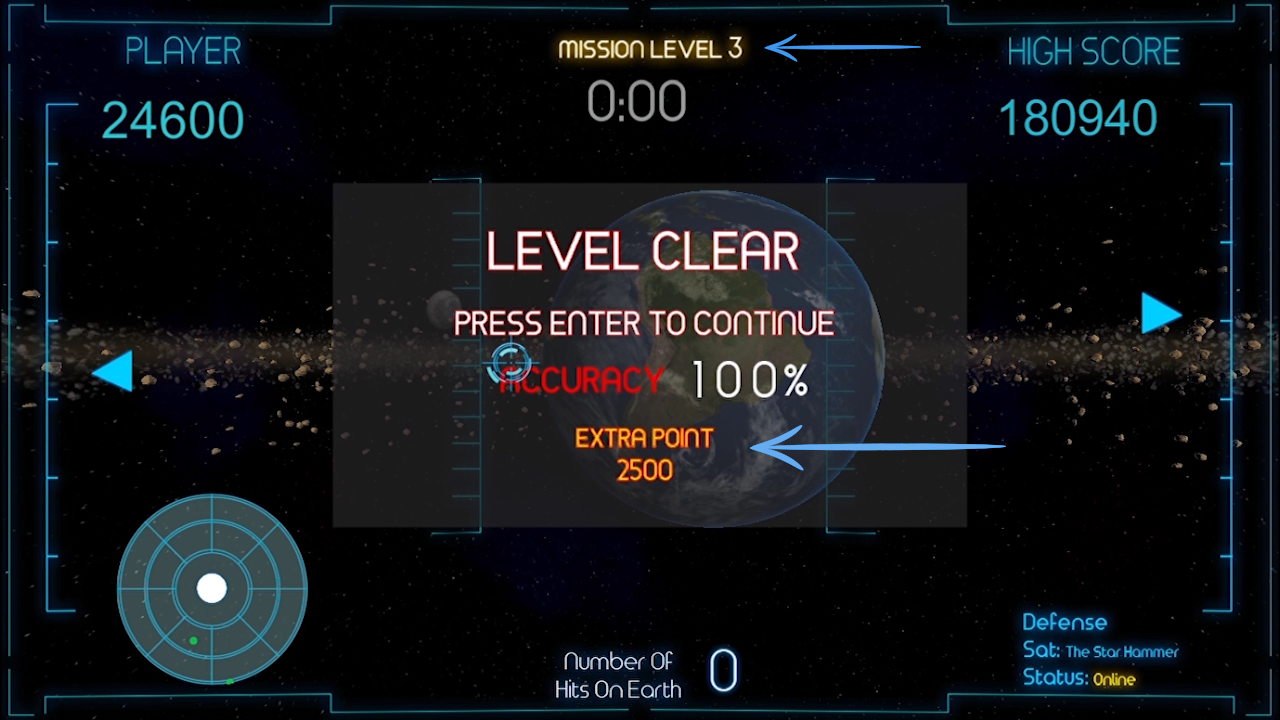 (Auto-Fire)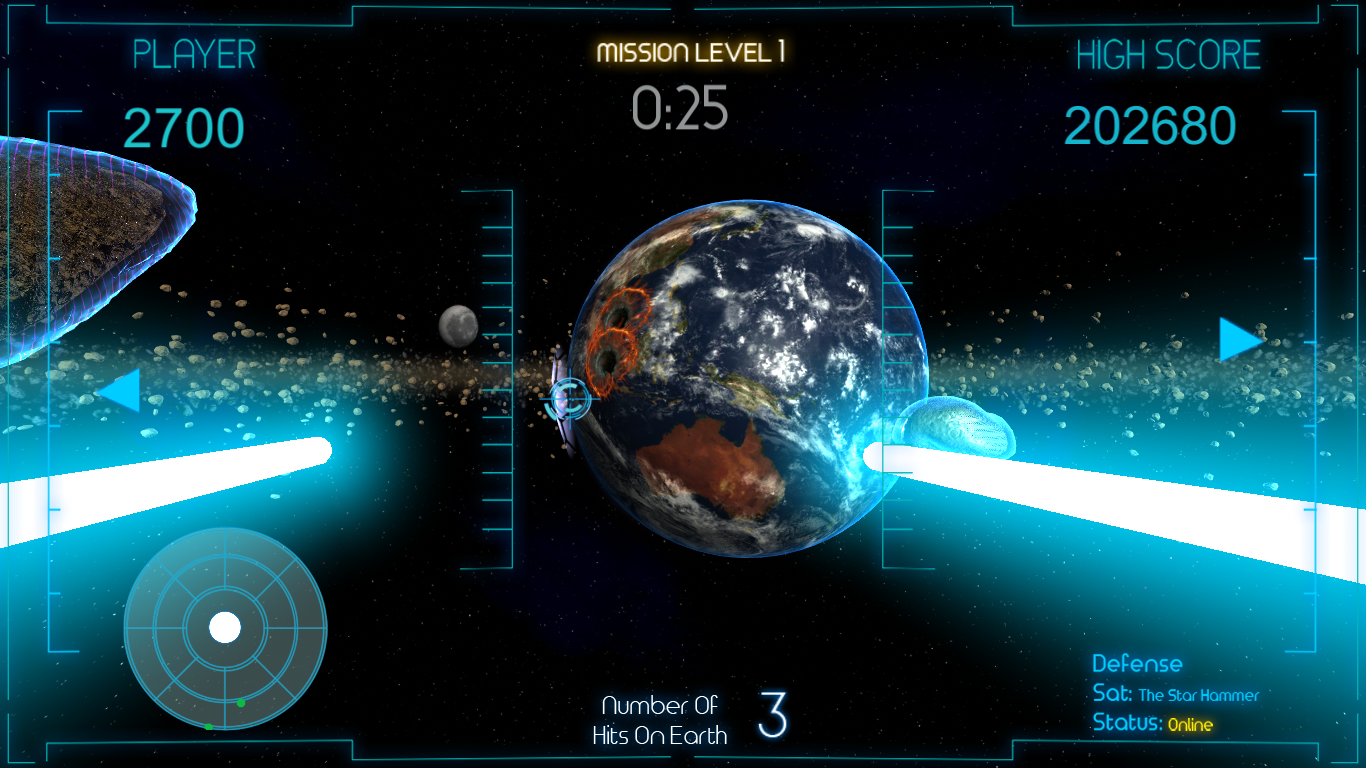 The auto-fire is the latest additional game mechanics that is performed by press and hold the fire button to rapid fire throughout the game. The premise is to create an option for the player to not over pressing to fire, but press and hold the button without physically damage the controller.
It's available for free download at Gamejolt.com until then, thank you for your support. We will test to feedback your game if you are willing to test for feedback our game.