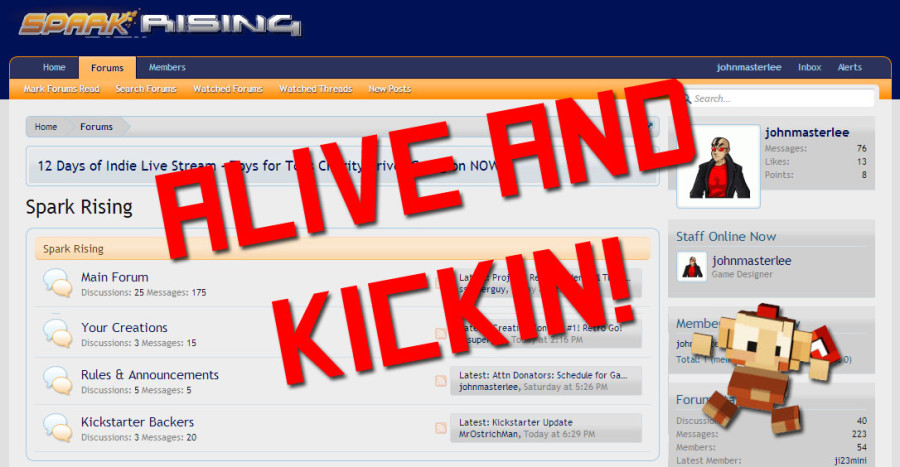 Now that we're full swing into development on Spark Rising, we wanted to get our new forums up and running. In the past, we had a general forum board for all our games, but with so much going on with Spark Rising, it was time to created a dedicated board.
Check out our new forums here!There's quite a lot of great stuff to dig through, as we update every week with some new development. As an example, we have dev blogs going on.
We have our calendar for our Twitch.tv live stream and also our Let's Play Tuesday event. You already missed out on live concept art creation, crazy multiplayer gameplay sessions, and a look at our new office space!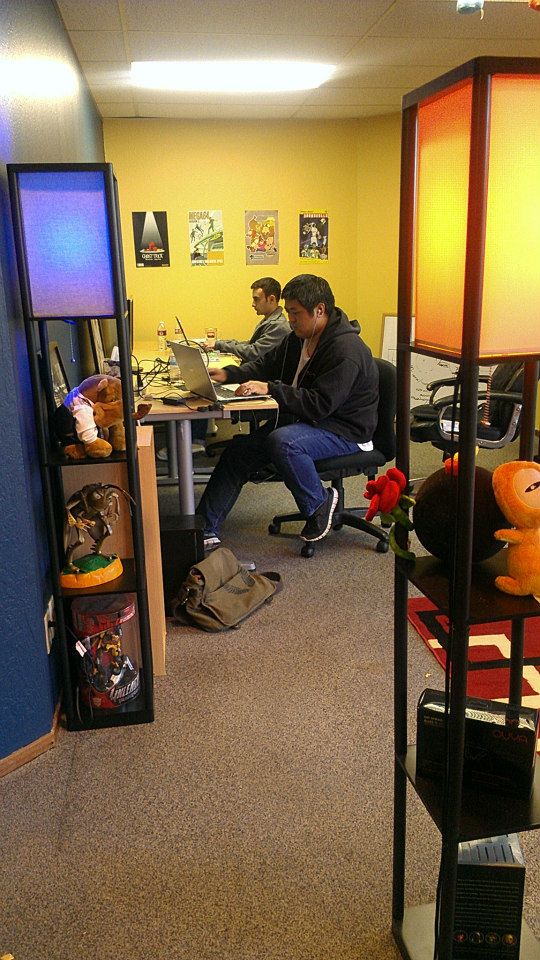 And we have details of our gaiden project we are working for Spark Rising! What's Project: Retro Gaiden? It's our mini-game project build in the Spark Rising engine. During pre-alpha development we wanted to cobble together a couple of key features to test, and have it tightly designed so it's fun for you, instead of feeling like some buggy QA project. We're going to live stream first gameplay footage of this next week on Tuesday, so stay tuned! Below is a first glimpse into a castle we whipped together inspired by 8-bit glory.