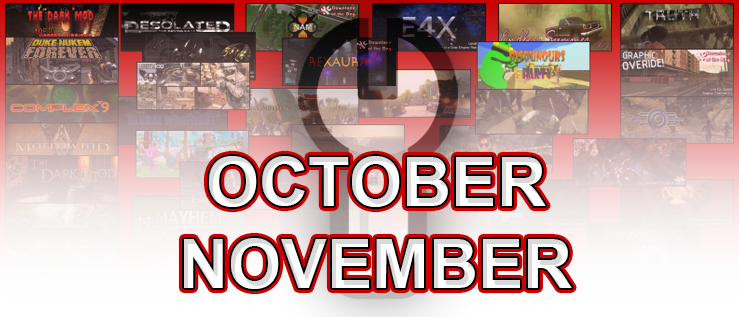 Year in Review 2013 Quarter 04
Every year we showcase hundreds of new and old mods, being updated and polished in these monthly reviews we highlight some of the big hitters of the year along with all those mods featured in the headlines.
You play as Alastair, a 19th century researcher who has devoted his life to the study of the Four Horsemen. Upon hearing reports of their arrival to Earth, Alistair realises that he may have the solution to save mankind from annihilation...
Return to the magical Island of Vvardenfell once more in this huge overhaul, Morrowind Rebirth. Find new enemies to fight, exciting areas to explore, gain access to new weapons to slay your foes or just roam the huge world that's out there. Whatever you do, you'll be sure to find something new and interesting in nearly every corner of the gameworld
Desolated - The Crying Fate is a Total Conversion based on Doom 3. It comes with a complete new storyline about the shade between good and evil plus two other gamemodes. A quest-, rpg- and moneysystem are just a few of the many new game mechanics that will await you. If you want to see everything you'll need at least 7-8 hours...
No More Room in Hell on Steam!
Other Featured Releases in Q4: