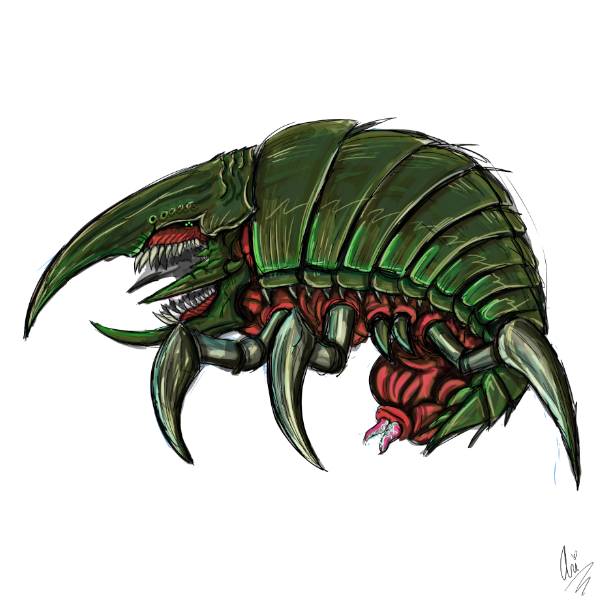 During our ongoing development for the pre-alpha update, I wanted to share some insight on a new enemy type. From it's hardened shell plates to it's razor sharp teeth, the BRUISER isn't one to underestimate. The team has really done a fantastic job from concept to proof, lets take a look!
In early stages of development we knew we wanted a creature that possessed strength and power to take the player down. However shared a symbiotic relationship with the demo boss "ZEUS", serving as this creature's last line of defense. The relationship will be showcased in the demo's boss battle. Wilmar Arroyave took the original 2D art & later 3D base sculpt from Arianna Edwards, and breathed new life into each aspect of the original design.
A joint collaboration on the UV & textures between Will Arroyave and Cindy Raggo, ultimately took the BRUISER even further in final phases.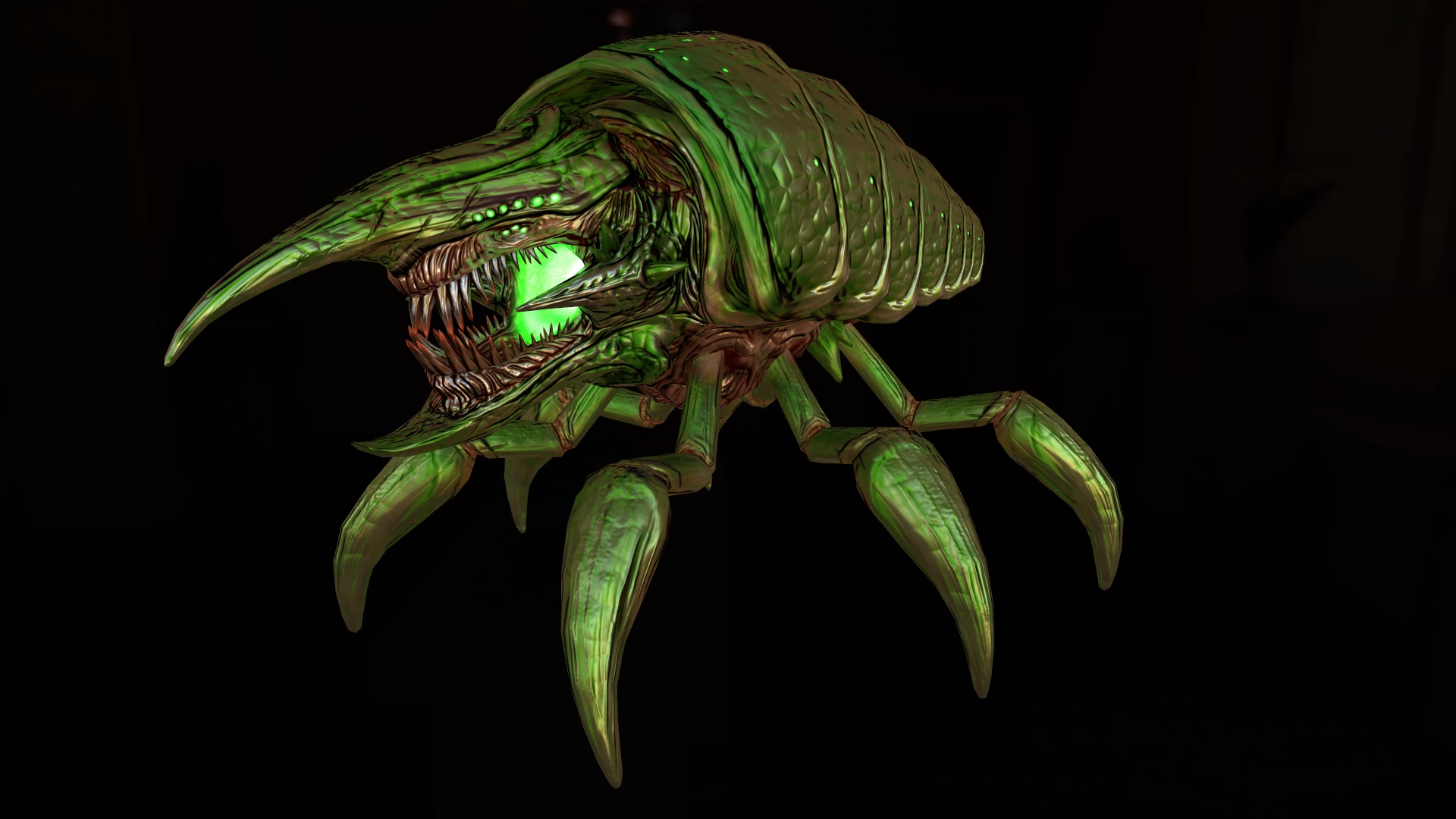 We've designed interesting gameplay mechanics for the BRUISER and look forward to hearing / seeing players take a chance against it!
Thanks for stopping by as usual and this concludes our BRUISER sneak!
As mentioned above, we are hard at work developing the pre-alpha demo update. We're currently addressing bugs, tweaking, adding and polishing. We have a ways to go before it's completely done but will be releasing an new version very soon! Please be sure to keep your eyes peeled, we are excited to show what we have thus far!
Please continue to spread 'THE CENTER: ACT 1 – AXIS' to as many people as possible. We are still a ways away from our current funding goal however, if we do not reach it don't fret! We have plans to continue our efforts and hope to get the new updated released for download! If you could send The Center across your various social media accounts like Facebook & Twitter we would greatly and humbly appreciate it!
John Anderson
C.T.O of Studio Daisho LLC & The Center
Studio Daisho / The Center