If you read the Beginner's Guide and followed it you should have at least a small dirt house with about 2 torches, a workbench, and a worn-down wooden pickaxe. This day will guide you in making a cobblestone house, instead of your dirt home.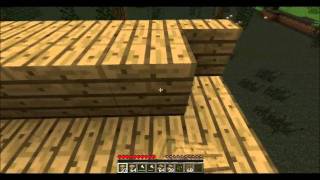 The foundation of everything is mining. Begin by mining some stone with your pickaxe. When you extract a stone block, it should drop a crumbly block called cobblestone. This is what you can use to make your house. It has an explosion resistance of 30, which isn't enough to stop a Creeper's explosion but it will do for the second day. You can also use cobblestone to make stone weapons and tools. These last longer, with 132 uses. You can make a stone pickaxe by replacing the wooden planks with cobblestone when making a pickaxe. After crafting it, collect approximately 50-80 pieces of cobblestone.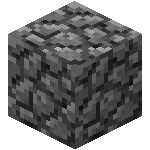 By now it should be the middle of the day. Build a three-block high wall that is about 5x4. Then you can seal it over with cobblestone as a roof, or you can make an overhang on the top to prevent spiders climbing in (that means one block along the outside top edge of the hovel where the walls would turn into roof). Also, leave a 1x2 gap so you can walk in and out.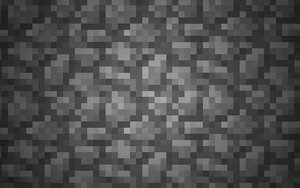 With the wooden planks you have (if you don't have any, chop down a tree and craft some) craft a door. You can do this by filling up the crafting table with wooden planks in the first two columns from the left (it works from the right too). Collect the wooden door and place it in the gap of your house. Right-clicking on it will open it. Right-clicking it again will close it.You can also craft an iron door if you have iron. (You'll want to make a couple of levers and/or pressure plates to go with it, or wooden or stone buttons.) Mobs cannot pass through these doors, but can attack you if you place the door from the inside, certain mobs such as the skeleton, which can fire arrows, will attack through the door. To prevent this, go outside of your house and place the door in the doorway. This will be an outward facing door and prevents attacks.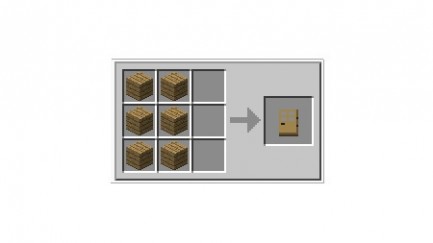 To fix a tool, put two of the same tool in the crafting table next to each other. This will replace the two old items with a new item that is either unused, or has slightly more remaining uses than both the old items together. This applies to any tool that has durability, including swords and bows. Eventually you will have enchanted tools and/or weapons -- then you can start using anvils.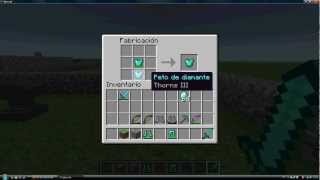 If you haven't already made a bed, you should get some Wool to make one! Here's a reminder for the crafting recipe: