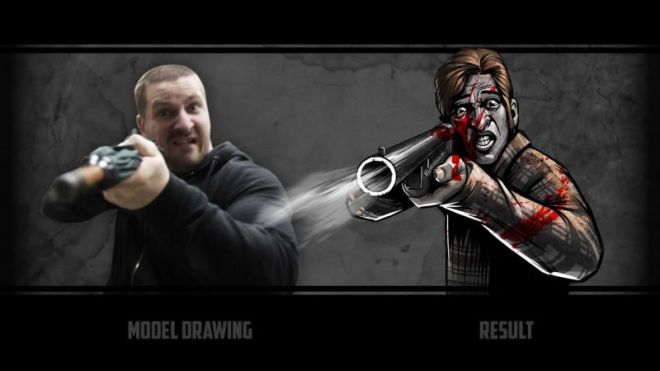 Hi Guys!
Another still frame from the comic that will be included in the final release of DESPERATION. This still frame was drawn to reflect the story of the game. It's a common practice among graphic artists to exaggerate proportions. In our case we enlarged the eyes to convey the dramatic visual atmosphere.
We used 3ds Max to render the 3D model. We used a 35mm lens. This allowed us to show the gun in perspective. We picked a good shot and rendered it as an image using our 3D software. This screenshot was then imported to Photoshop to overlay with the character. Every frame in the comics will be then linked to each other using a video editor software. Eventually we will get a video with transitions and animations of characters, as well as particle effects and sound that will all increase the emotional effect of the video.
Stay tuned for further posts from the development team of DESPERATION.
Cheers,
Black Rules studio.