First of you will need Trencbroom
Kristianduske.com
(this is only if you plan to create your maps in it but you can use
evry map maker as long as your map is getting compiled as a quake1.BSP)
When you are done creating your map in trenchBroom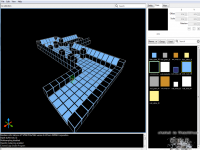 this will explain how to compile a Quake1 map - thats how you get a BSP file
Spawnhost.wordpress.com
Compiling a map is another subject and therefore i didnt included it as a tutorial but its straight forward so you should be fine by following the link above.
When you are done you will need to get the latest
QuakeBsp importer for Blender
Projects.blender.org
make sure to download version 0.5 as this is the latest version
1. Extract to blender scripts/addons/
2. In user settings go to addons and enable 'Import-Export: Import Quake BSP format'
3. from the File menu, select import>Quake BSP (.bsp)
4. Choose a valid Quake 1 .bsp file
When your map is loaded, make sure to
change the Shading to GLSL
and to change the View to Textured.
If you didnt imported lights with your map
just add a Hemi Light so you can enjoy your map being lightup.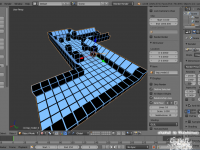 last step is simple
select your map - go to export
and export it as .dae (collada).
When exporting make sure to copy the textures aswell.
Later on when you import your map(model)
into Torque3D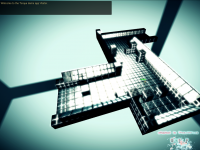 Set the Collision to Visible Mesh
and you should be good to go.
I know this doesnt look like a big tutorial
but most of the stuff is just self-explanatory.
Gl and hf getting your creations into T3D
or whatever Engine you use.

Before people start to ask, no this only works with quake1.bsp.
You can try it with other formats but so far the only other bsp format that worked was halflife1´s
as its based on quake1.bsp
Just don´t expect it to load up textures correctly as the color pallete of quake is not the same
valve used in hl1.