Hey everyone! Hope you all had a good holiday and a great New Year celebration!
We figured it was about time to get back into posting stuff again, so I'm going to show you guys some concept art for an area we're calling "Zenit". We've got people working on the gameplay and content design for this area as well, but I'll kick it off with some concept art and visual development sketches!
Without revealing any story around it, Amon and Gnart find themselves facing an unforgiving desert, the habitat of the Rock Crabler, Fire Beetle and Fire Djinn from previous posts.
As you guys are getting used to seeing from me, I start off by doing some rapid, rough sketches just to start generating some idea of what I'm doing. We wanted a crumbled entrance in an old temple partially hidden by the sand as a starting point, so that's what I focused on when I did these first sketches.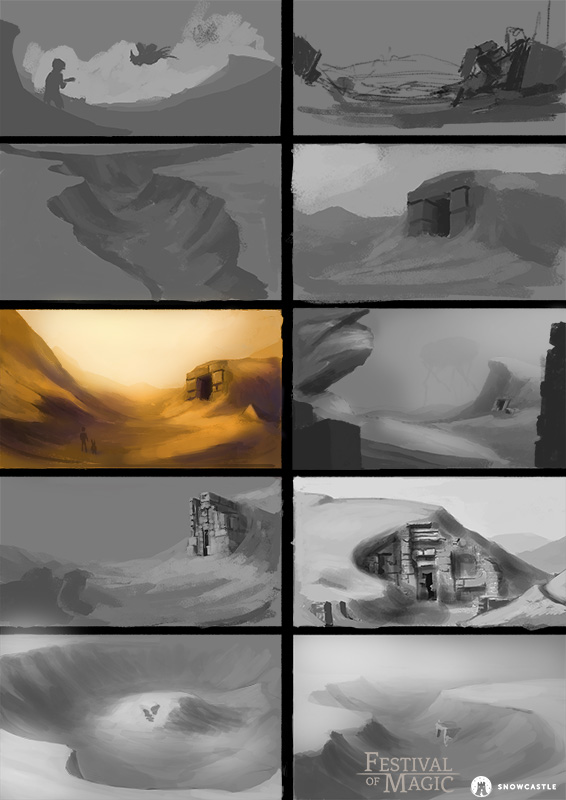 After some pointing and discussing with Frits I colored and refined this one: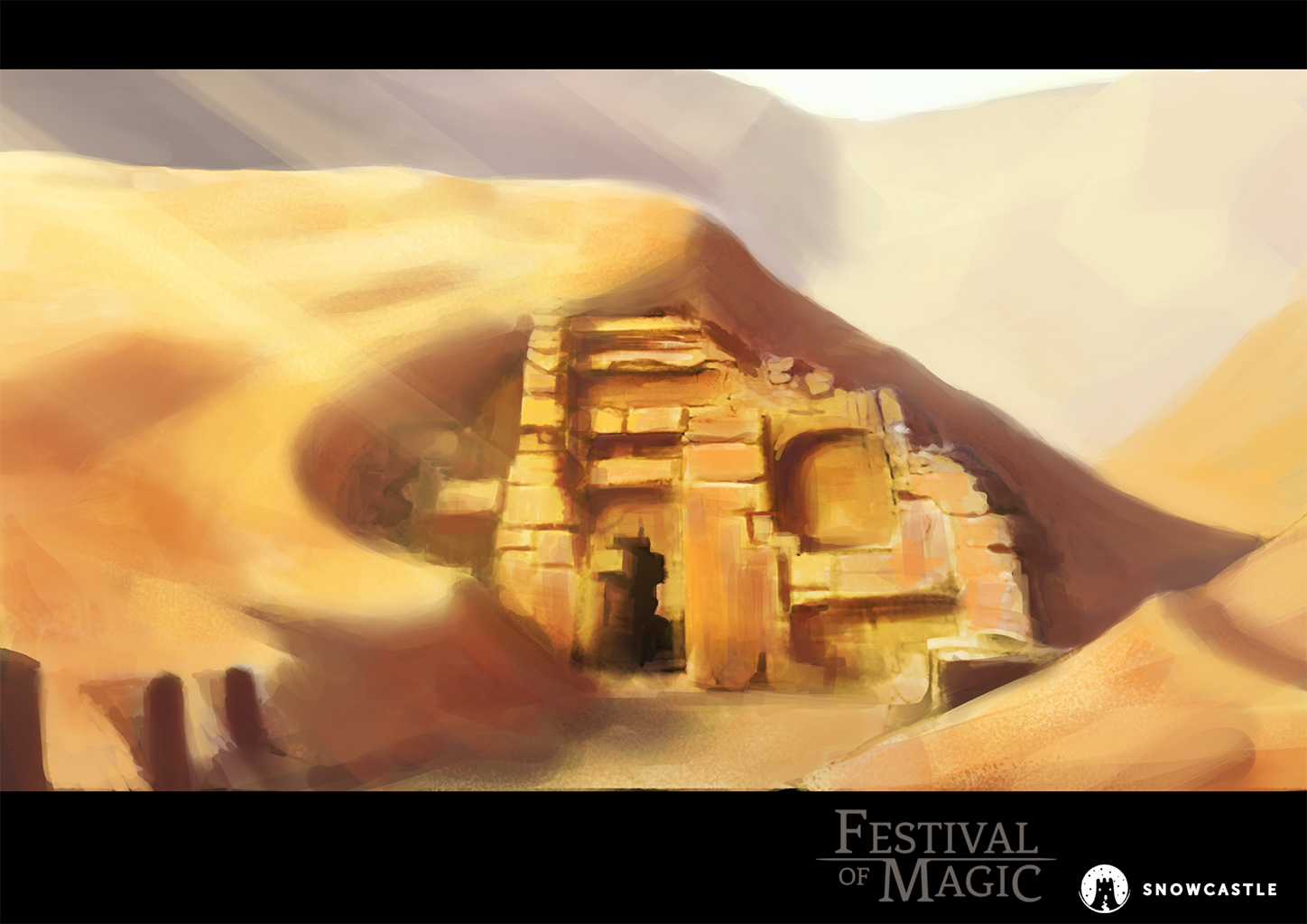 From there we wanted to get a better feel for the environment as a whole, and I started out doing a color sketch of Amon and Gnart right after they've been dumped into the desert: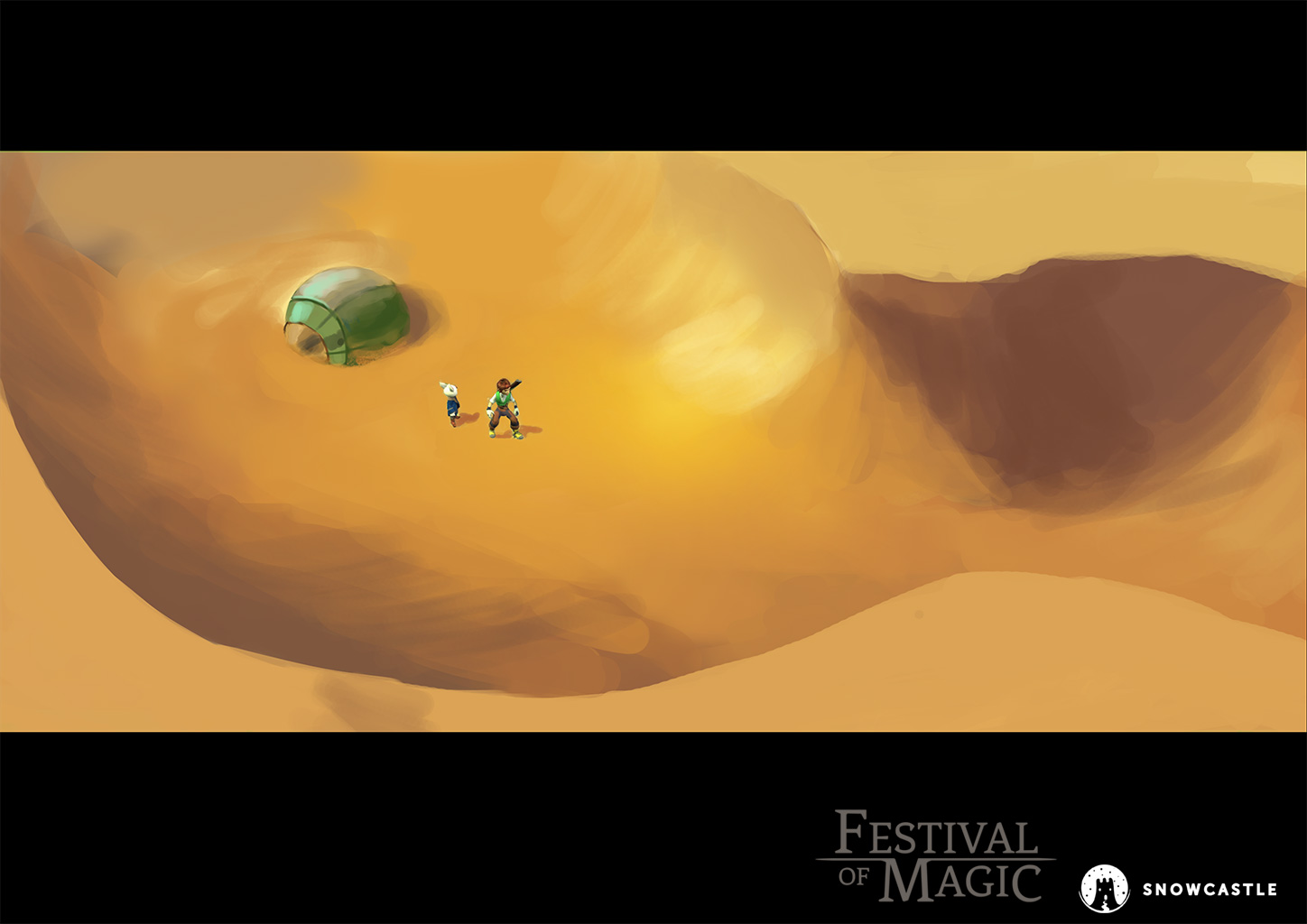 We originally thought a camera above the player and pretty far out would do it, but after some discussion and prototyping the camera in engine we felt it would be better to position the camera more behind the player considering the gameplay we want in this area.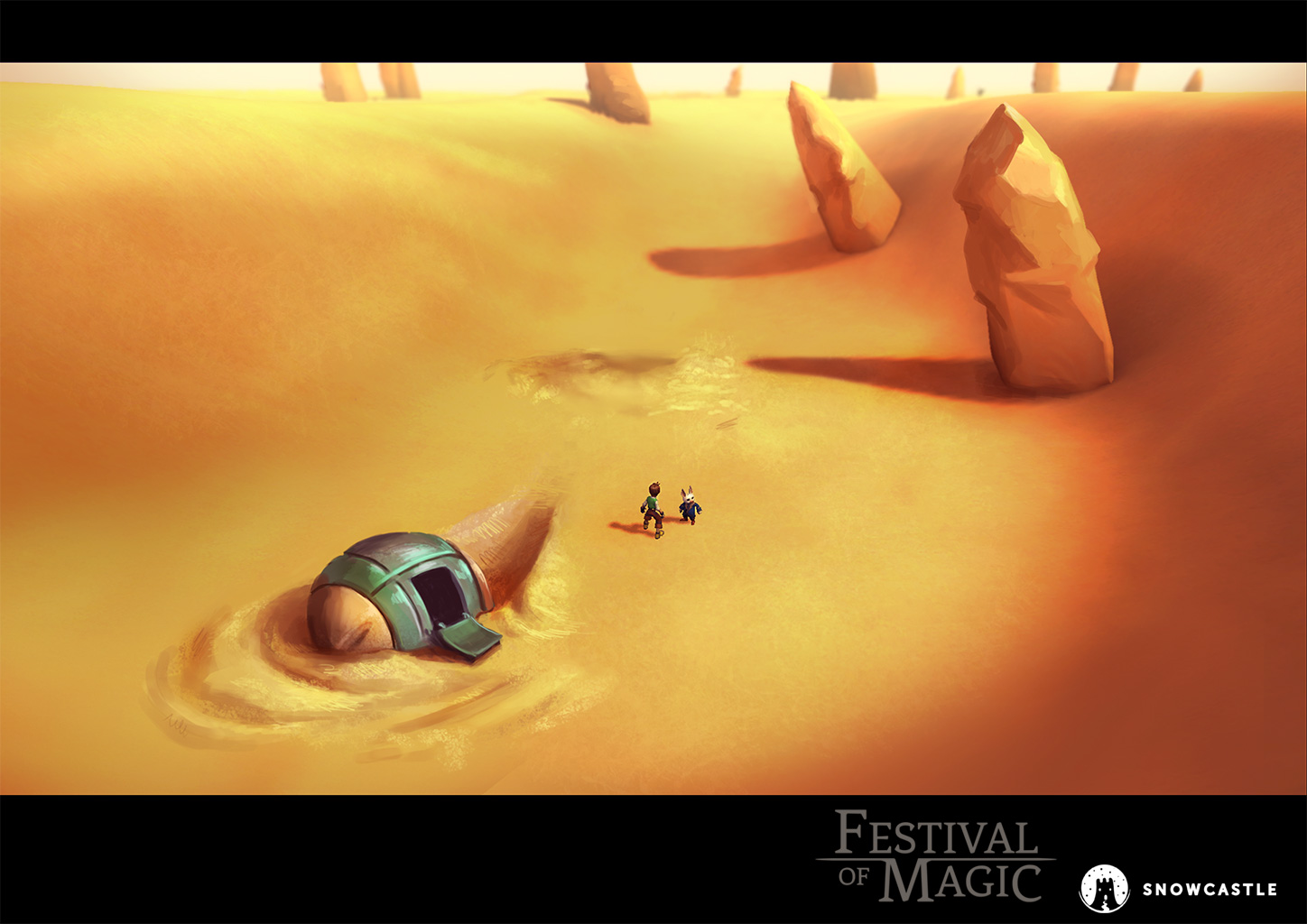 There will of course be combat encounters in the desert as well, so I did a quick mockup of how that might look when Amon and Gnart face off against a Fire Djinn.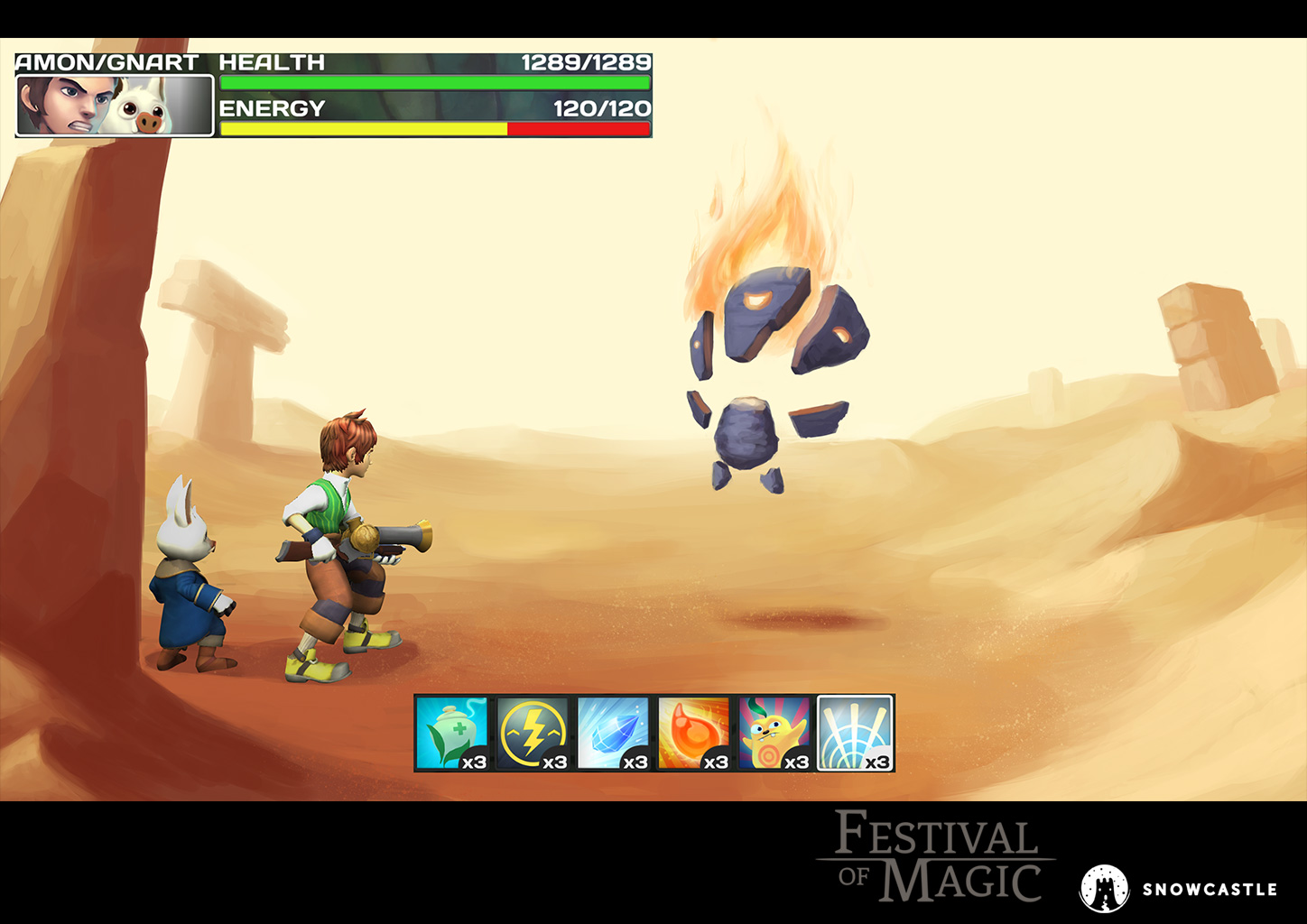 And another following the same camera rules as the start of the desert, showcasing ancient architecture of a city buried in sand.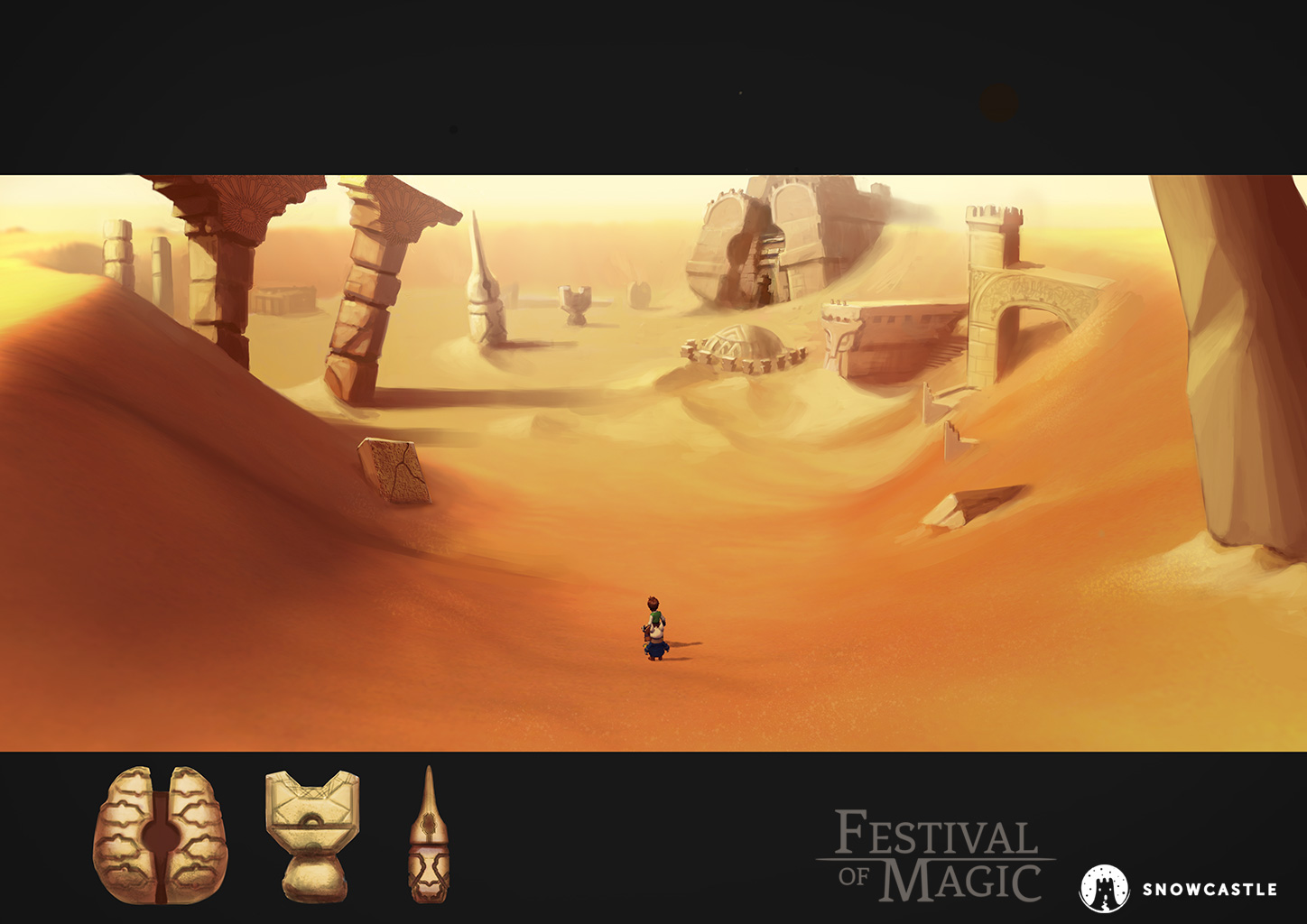 That's it from me for this post! Hope you enjoyed the pictures!