Will Helm Scream?
After a mighty many month delay, Will Helm Scream has finally made its way onto servers for you guys. Our actual development for this Jam game was in late October last year during Canberra's final game jam of 2013. We also planned at the time to stream our progress as we went on before we learned that the jam location restricted the ability to use streaming services such as Twitch. The plan then transformed into recording all our workspaces seperately for a timelapsed compilation video. This was all but completed before we learned a valuable lesson, don't format the hard drive with your work on it. Obviously magnets are to blame.
Regardless of the delay on release and the lack of accompanying behind the scenes look, we hope you guys enjoy this little stealth puzzle game for what it is as much as we enjoyed making it.
GGJ2014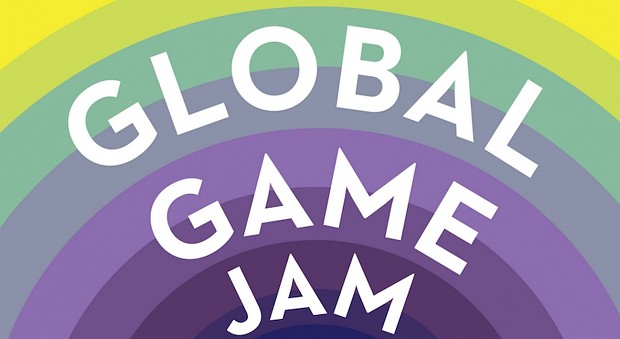 Speaking of game jams, the 2014 Global Game Jam is coming up next weekend and we'll be taking part at the Canberra site. At last year's GGJ Wildgrass got together for the first time to create CHARGE. Needless to say, given that all our current released projects are from jams and our upcoming full release of Pandamonium is being based from a jam title; we love these events. If you have any interest at all in game dev you need to to find out your nearest GGJ hosting site and sign up! It's a great way to meet local devs, learn new things and experience intense creativity in such a concentrated dose that you'd struggle to find anywhere else.
We'll be recording our work as we go through on this one for a timelapse video that should be up to see sometime in the month afterwards.
Because I decided I didn't have enough things to do from day to day I'm now hosting a game dev podcast! We have two episodes available now and we're aiming to record another this month. The best way to keep track is through subscribing to our Tumblr for now until we're on iTunes and I figure out what RSS's are. The ideas around the podcast is that it's small start up developers as we go through the struggles and triumphs of getting our games and companies off the ground covering topics that are relevant to us and others as developers. The hosts of each episode also take part in micro jam design challenge where we have to come up with a game concept based on a phrase revealed to us on that day. We will be cycling from hosts from show to show to bring in as diverse opinions as is possible for us. Are you reading this a dev yourself and want to take part in this glorious mess? Email me at tom@wildgrassgames.com or use the "Ask Us Anything" form on our Tumblr for any and all questions and suggestions.
That's about it for today, we should have more news on Pandamonium early next month as we get some more content implemented. For now you can follow us on twitter @wildgrassgames , Facebook at /wildgrassgames and Youtube again at /Wildgrassgames. Doing all of this helps us heaps and will also help you if you want to catch up with the stuff we're doing as it happens. I'm kinda bad at updating our stuff on IndieDB but I'm getting better! Promise!
Tom.