Greetings everyone~! Welcome to INT's first weekly update of 2016~!
We have a lot of exciting new details to discuss with you all this week so, rather than rambling on up here for a couple paragraphs like I normally do, I will try to keep the general news as concise as possible before jumping into the update at large.
As was originally mentioned in our first-ever weekly update which talked in detail about upcoming features for the INT website, there was a monthly newsletter in the works. While not all of the features we had intended to implement within it have been enabled just yet, the newsletter itself is now available for sign-up! All you have to do is find the "Subscribe to our Newsletter" on the sidebar of any INT page, fill out the necessary fields, and click accept to receive monthly updates on the game's development.
Now, without much further ado, let's get into the real meat of this week's update!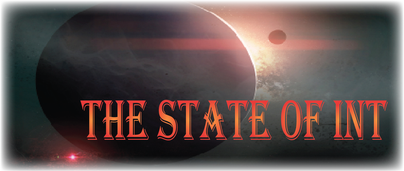 Today we're going to be focusing upon the Universal Character and Universal Rig that our animation department has been hard at work developing over the past couple of months so as to help expedite, simplify, and improve upon the overall animation process for INT.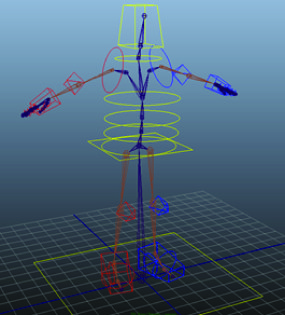 As you can see in the above image, the Universal Rig is a simplified approximation of how a humanoid skeleton might appear when placed in a 3-Dimensional environment. While this "skeleton" might at first seem basic, this basic outline of the human anatomy allows our animation team to more quickly and efficiently animate humanoid models as they are created.
This is due to the fact that the Universal Rig that they have designed can rather easily be imported and fitted into any 3-Dimensial, humanoid model that our art team sends their way. As such, rather than having to create a new skeleton for each and every individual character in the demo, all our animation team has to do is alter the positioning, size, and orientation of this existing skeleton so that all 65 of its joints match up with the models being produced. As one might imagine, this is a far simpler process than having to start from scratch every single time and should save our animators quite a bit of time in the long run.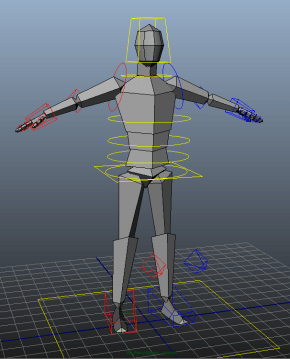 Another creation that our animators have put together so as to assist in the animation process can be seen in the image above. This rather robotic looking individual is the Universal Character, an extremely basic humanoid model who can be used to help create and practice animations.
Normally an animator would have to wait until a character's model is completed before starting work on creating animations for it. Since the basic rigging of all humanoid characters within INT is similar, however, testing out animations on the Universal Character essentially allows the animation team to figure out the timing and poses that they should strive to create once they have been given the completed model for an individual character. Because of this, the animators will no longer have to wait for a model to be completed before they can begin work. Instead, they can practice a specific animation, develop strategies, and then apply what they have learned to the final product when they get their hands on it to create animations like those shown below.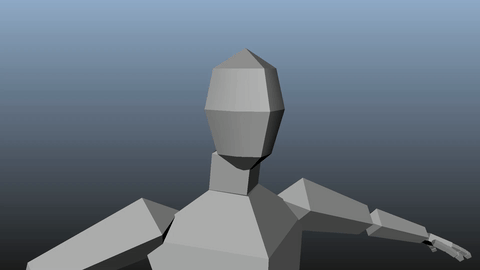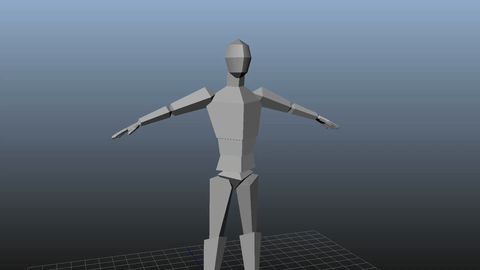 || Head Model/Rigging || || Body Model/Rigging ||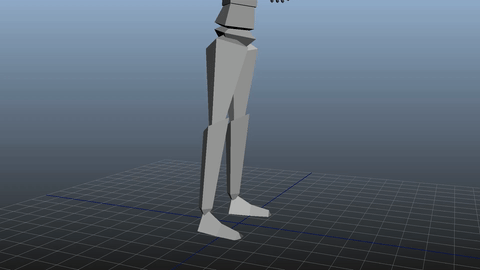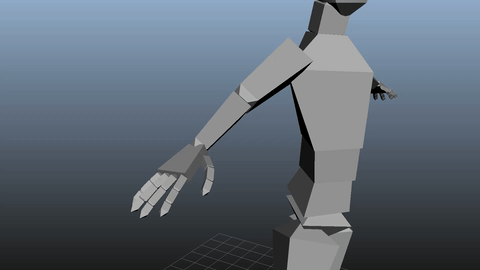 || Leg Model/Rigging: || || Arm Model/Rigging ||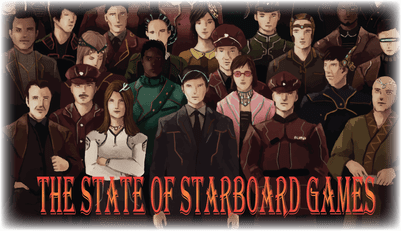 The holiday season has ended and the Starboard Games LLC team is back in full swing once again! Within this past week alone, every single member of the company has been working as hard as physically and mentally possible so as to reach our intended release date for INT's demo. Despite the increase in pace and looming deadline, however, the team has stuck together and continues to remain in good humor with many llama jokes and personal pet pictures working their way into the group's Skype chat during breaks in development.
In other important news, we are headed to RavenCon later this year! If you are a science-fiction/fantasy fan with a deep-rooted love for all things gaming, come and meet up with us in scenic Williamsburg, Virginia from April 29th to May 1st! We have purchased a table in the dealer's room and will be showing off some never before seen INT related materials there.
We still have some positions open within Starboard Games LLC as well~! If you are a dedicated gamer with some serious skill looking to enter into the exciting world of game development, make sure to check out our current openings on our website's careers page.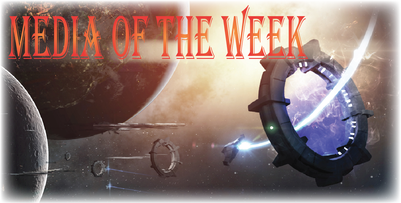 For today's "Media of the Week" we have a short horror story set within the INT universe to share with you all. From the creative mind of INT's Lead Writer, David Horwitz, and read for you by Starboard Games LLC's very own Lead Animator, Mark Roenfeldt, comes the story of a lone individual whose very survival seems to hinge upon their escape from the doomed "Stygia Research Labs" on the frozen wastes of Jaax. Enjoy~!