Hello everyone,

days in the new year have been busy already. We have planned a lot, working on extra specifications, have tons of brainstorming/meetings with the team, and it was productive… As we wanted to not only organize our time week, but also give you guys a public development RoadMap for SimPocalypse that you can now follow and see what's coming next!

SMALL TEAM WITH BIG PLANS
As we are a small team with big plans for this game, we need to optimize our dev time the best possible. We excluded things that are not the most important and also excluded those no one was mentioning, to keeping the updates most-worth it.
According to some of the surveys and to all feedback we got (which was precious to us – thank you, everyone, once again for sharing your thoughts on any potential game improvements!), we ended up on some exciting improvements and additions, some of them will relate to progression/ game balancing and expanding the length of the game while trying to keeping it fun and interesting at various game stages.

Modernizing the UI/UX and work on a complete graphical overhaul of the game is also one of our big tasks planned in the following months 😊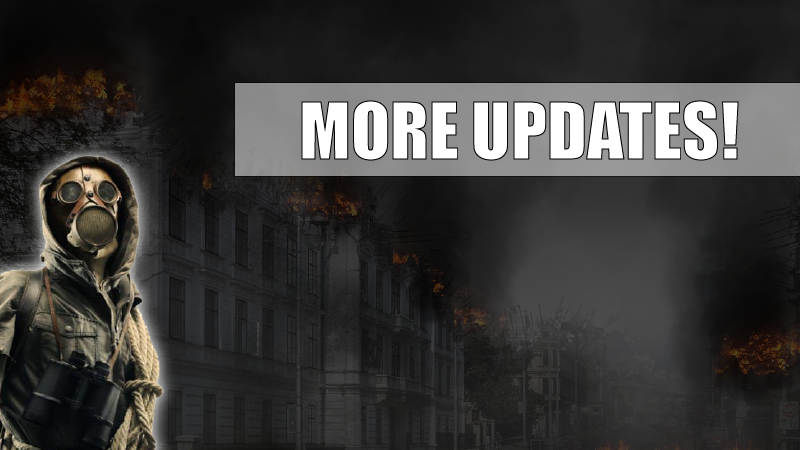 If you are interested in the updates coming next, follow the RoadMap published on our official site:
Simpocalypse.com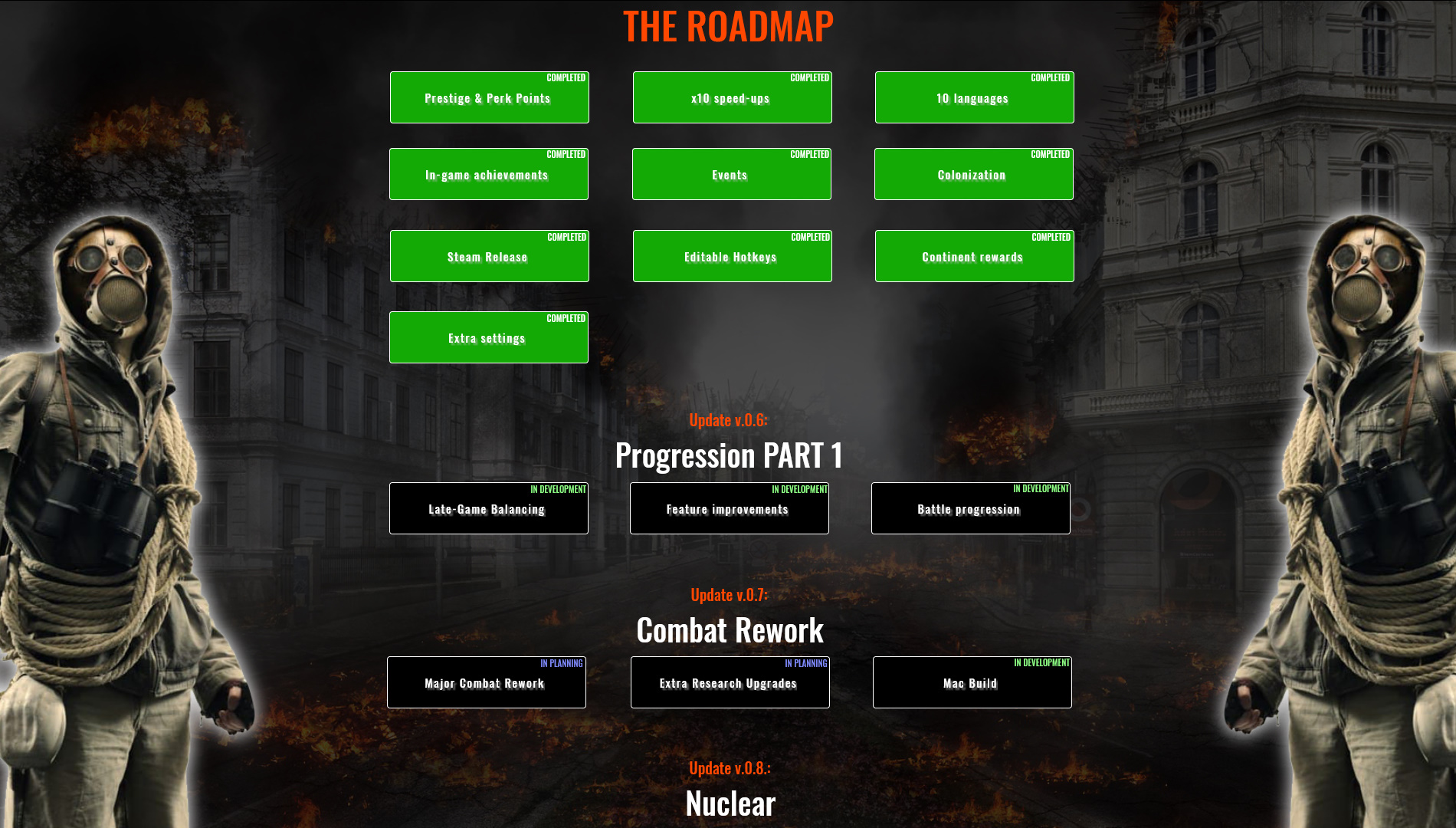 We've done around 10 patches of updates/bugfixes/improvements in approx. 3 weeks from the Early Access Release, so we believe the game has progressed quite nicely during that time already. But, to optimize the development and deliver you guys the most updates possible, from now on we will be grouping changes into a few huge updates that will be released by the end of March.

If you haven't grabbed the game yet, you might want to do it before the next bigger update comes out 😉 (This is just a friendly-reminder as we plan to gradually increase the price in the EA based on the game's quality and bigger updates we plan to release until the full version release later this year).

______________________
Also, we are working on a major Battle Rework currently – which will be one of the biggest updates in scale, and resolve a ton of issues with current combat, and make it a ton more engaging to progress through and play :=)
We'll try to take some time and prepare some updates on this topic in one of our next posts.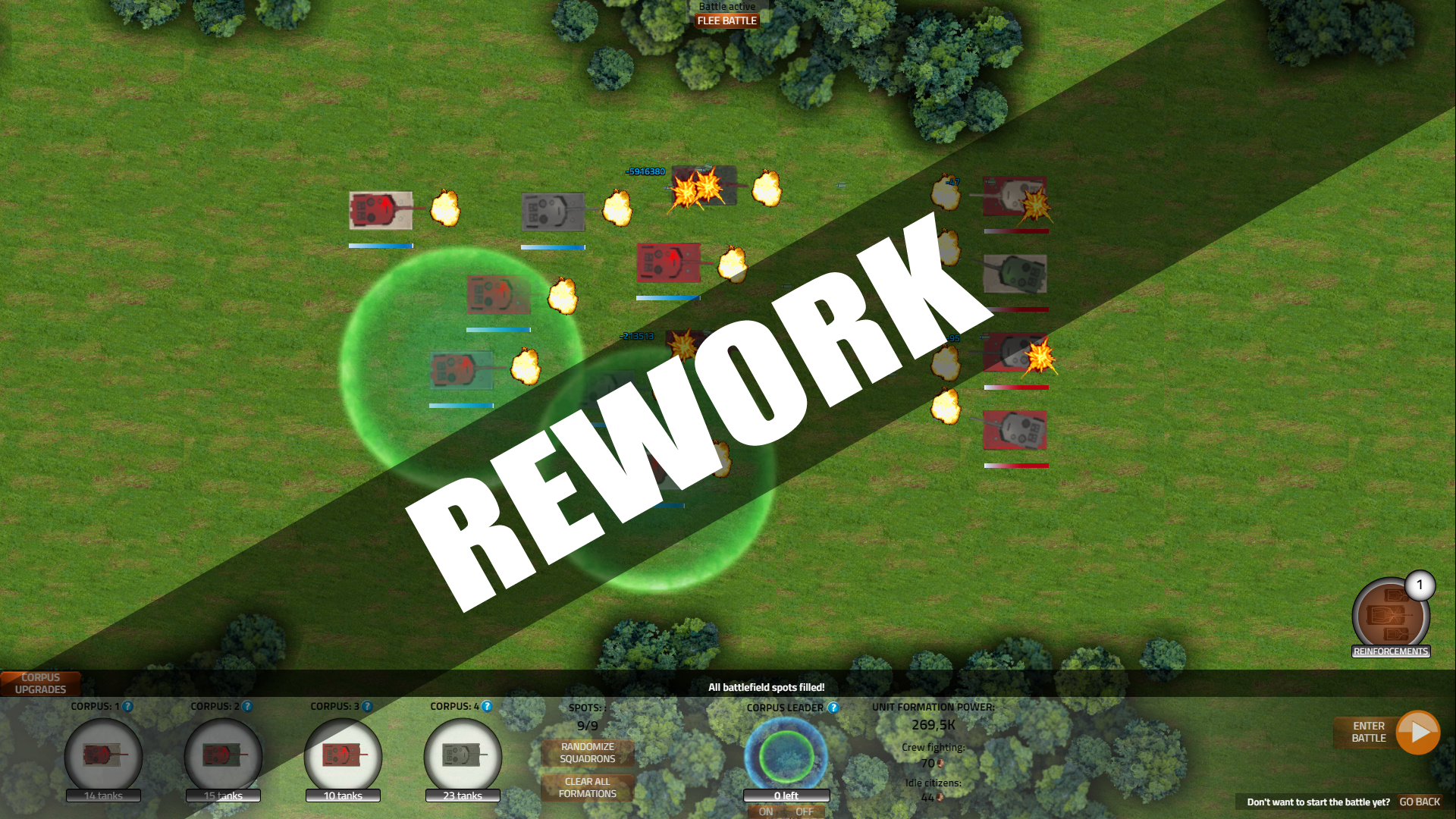 We are thrilled about how the game is evolving and we hope you guys will find it enjoyable to play!
By purchasing the game (even at this crazy-low price), you help us develop all the updates further 😉 Thanks!

EXTRA
Here's one more sneak-peek from one of the next updates: We will be making the world map based on terrain types/humidity/aridity, to feel a bit more realistic, and the region, territory and battle terrains will adapt to that.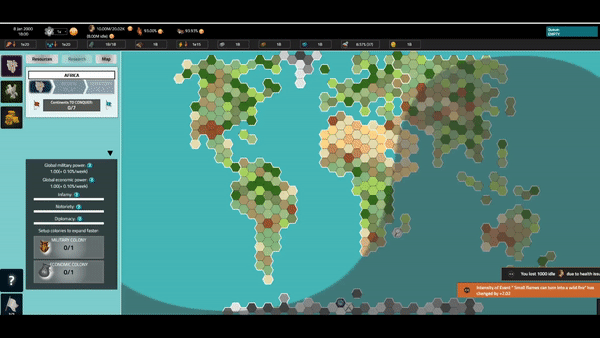 For comparison, we've now had the world map, regions showing like that (example of conquering the whole continent; speeded up):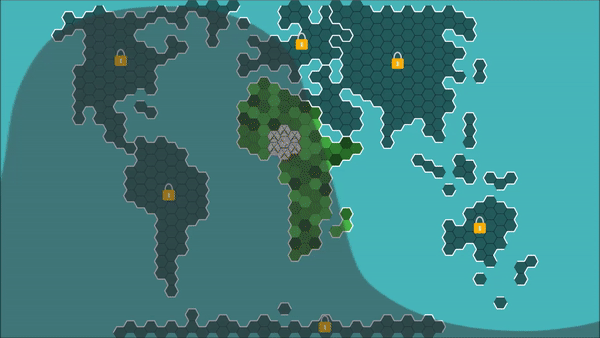 We wish you lots of fun playing the game!

P.S.: In case you never heard of the game yet, and would like to quickly check the gameplay, here is a quick sneak-peek from an independent Youtuber:


_______________________