Greetings, friends!
The last couple of months has been super exciting (and equally super busy for us), as May 6th marked a half year anniversary of Zniw Adventure! Man, and I still remember that November evening when I was just about to hit that magical green 'Publish' button on Steam... Time definitely flies, huh?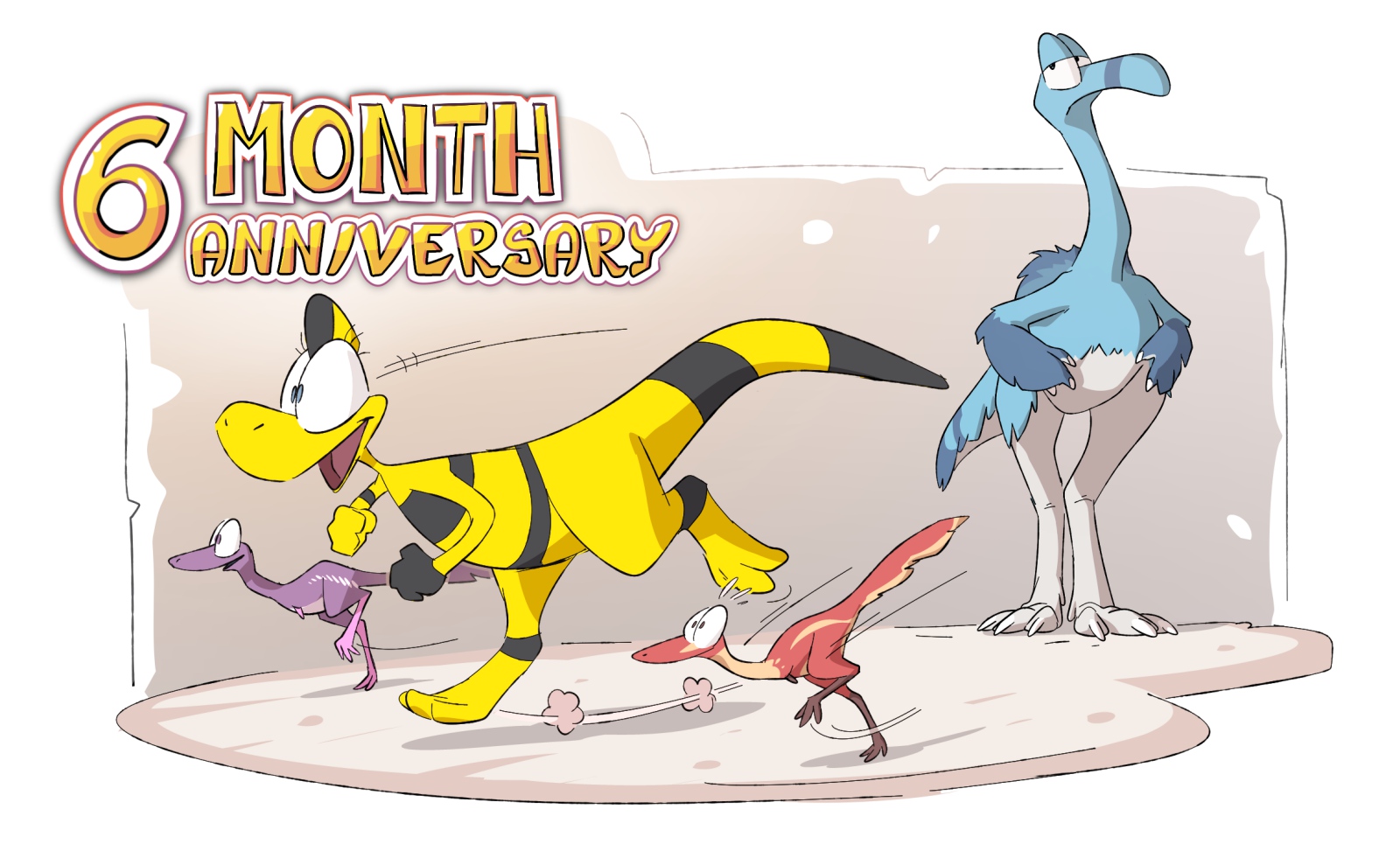 During those 6 months we received a lot of nice reviews, constructive feedback, emails, DMs, love and support, and we absolutely appreciate each and ever one of them! We're absolutely delighted so many of you enjoyed our little dinosaur adventure!
So, what have we prepared up our dinosaur sleeves for you to enjoy? Quite a bit of things! Let's go through all of them!
First and foremost, our official Twitter profile is up! If you enjoyed the adventures of a certain yellow dinosaur in the prehistoric land of Polisemia, give us a follow - we'd absolutely love to see you there!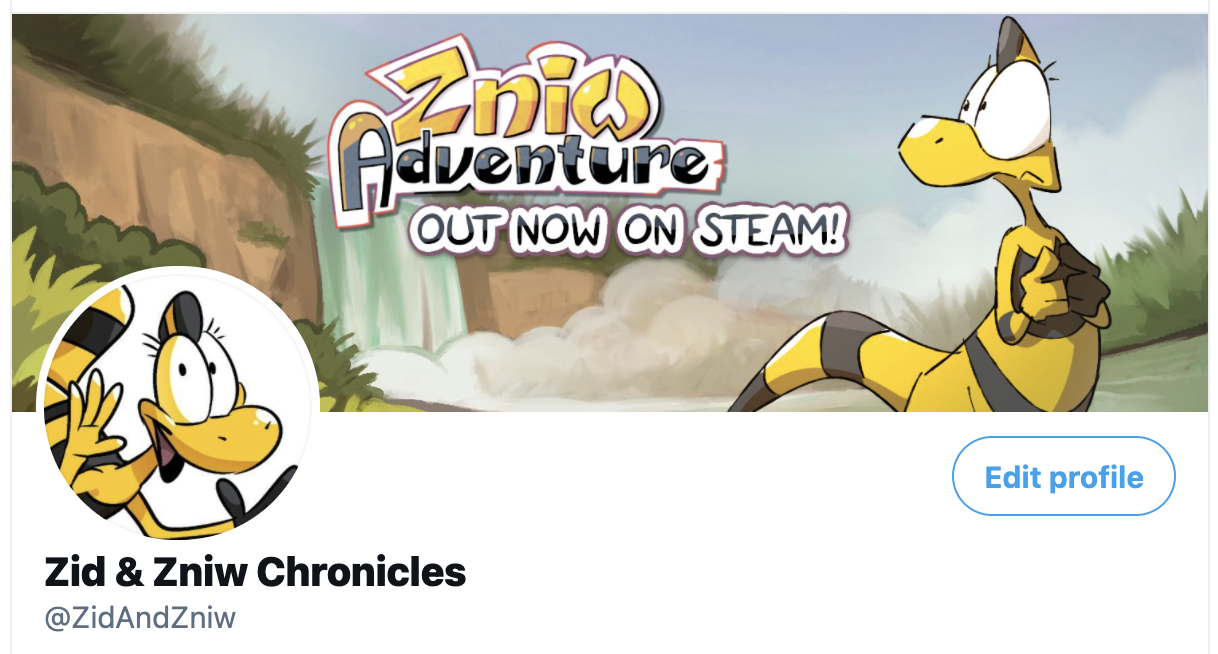 Have I mentioned some free goodies in the news description? I sure did, and it's time to deliver - Zniw Adventure Official Soundtrack is now available on Steam as a free DLC! If you equally enjoyed the tunes of our prehistoric adventure, go to our Steam page and grab your free copy of the OST today! Have I mentioned it's the full soundtrack, featuring both the main OST and the minigame chiptunes?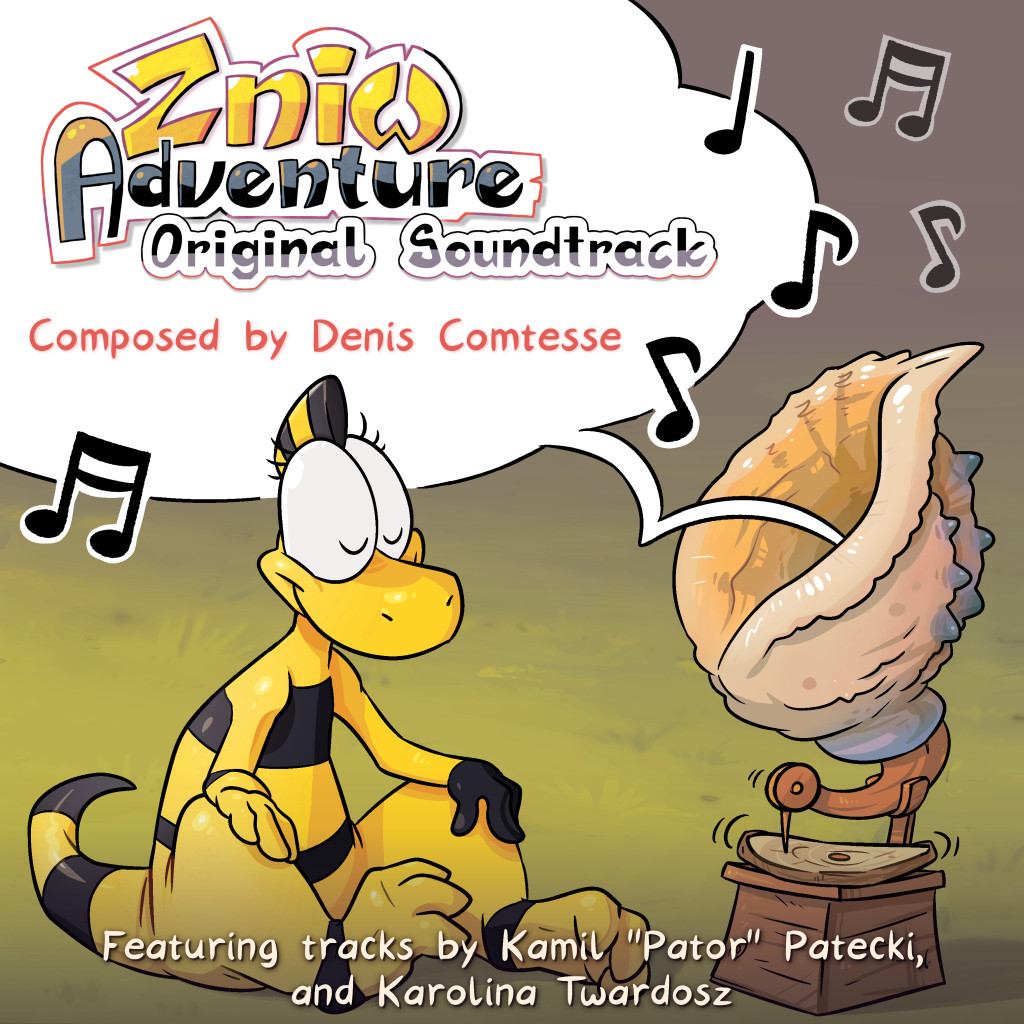 The goodies just keep on coming, huh? And what if I told you the native MacOS port for Intel-based machines is also available? That's right, now you can enjoy Zniw Adventure on both Windows, Linux and MacOS computers, complete with all the features, including achievements, manuals, unique reference cards and such! Not to mention it feels amazing to finally click that 'Mac' button in the IndieDB's "Platform(s)" section!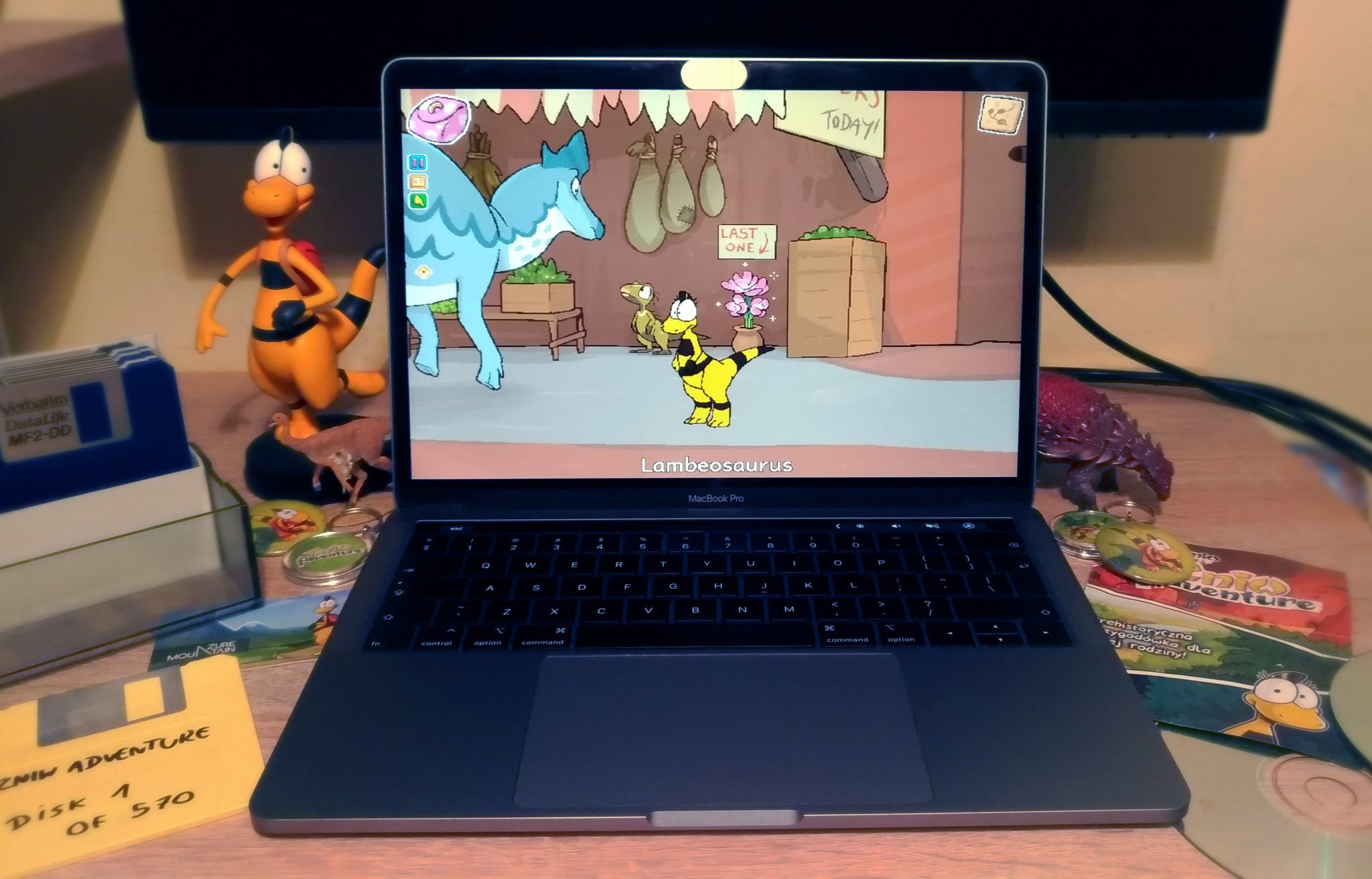 And at last, but definitely not least, our IndieDB Presskit has been updated with a bunch of fresh screenshots! If you need any kind of screenshots, promo artworks, logos or other general graphic assets, feel free to help yourself!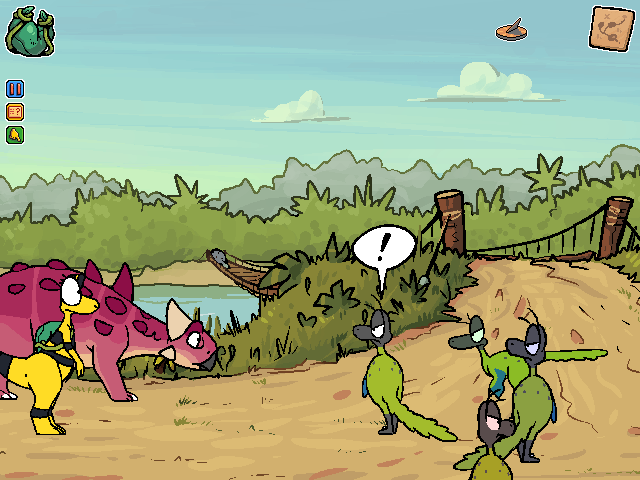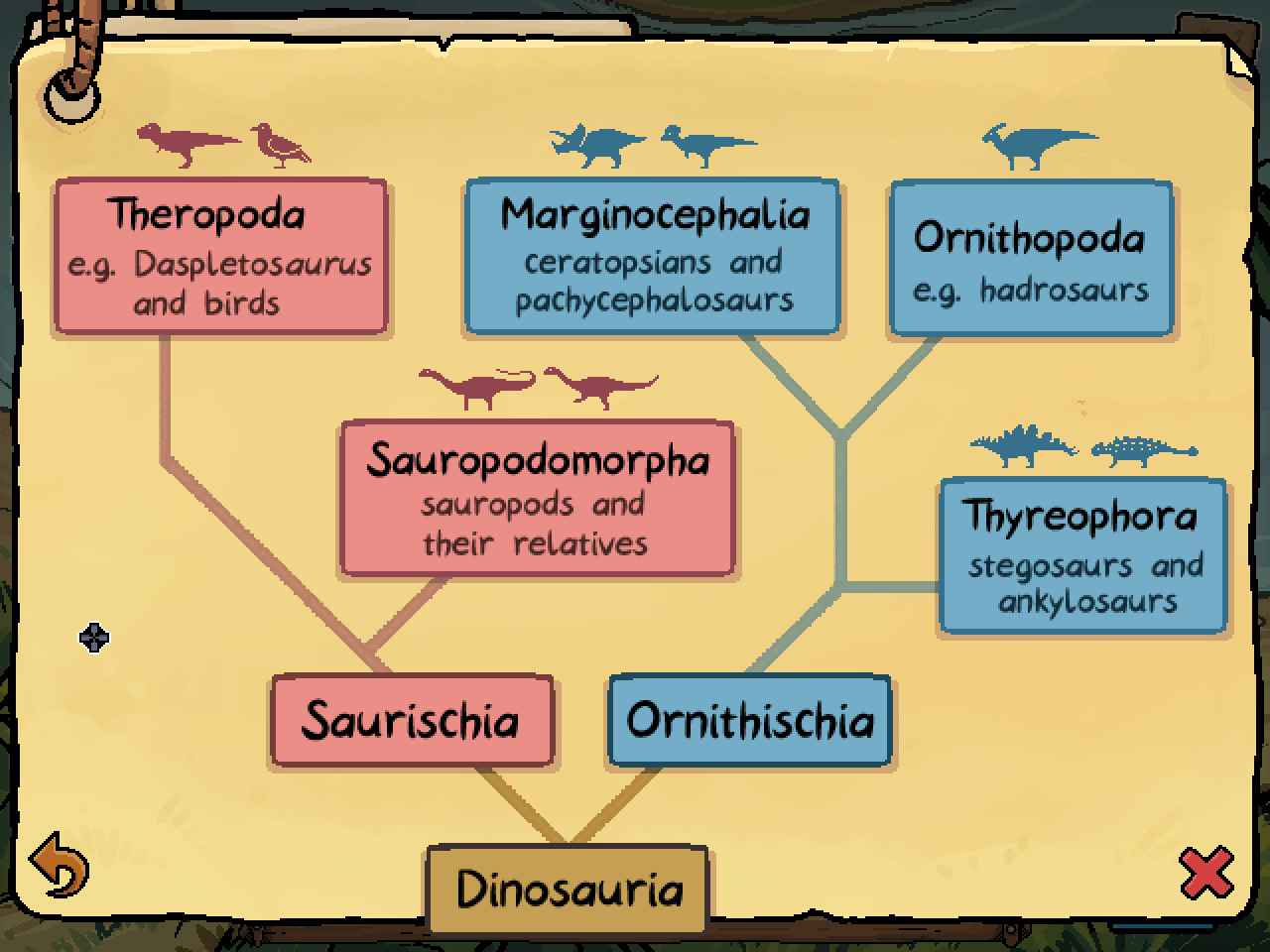 So, is there anything more worth of mentioning? Why of course a lot of improvements and bugfixes we implemented in the subsequent updates to make your point and click experience even better! If you'd like to learn more, head over to the news section in our Steam community hub!
--
Phew, that piece of article took a bit longer to write than I expected! Nevertheless, that's all what I wanted to share with you today. We hope you enjoy all those little neat things we prepared for you in the last couple of updates, because we definitely had fun preparing and implementing them! Take care and until next time, friends!
~Kurasiu