Hope everyone's having a great January, I know I am, and now for the new goodies!
Minor Graphics Updates
I've added some more graphical improvements to parts and thrusters!
Changes to Parts
I've added a normal texture to all blocks, allowing for more detail to parts and weapons. In future versions, I will eventually add more selection in textures and possibly a way to use custom textures.

Before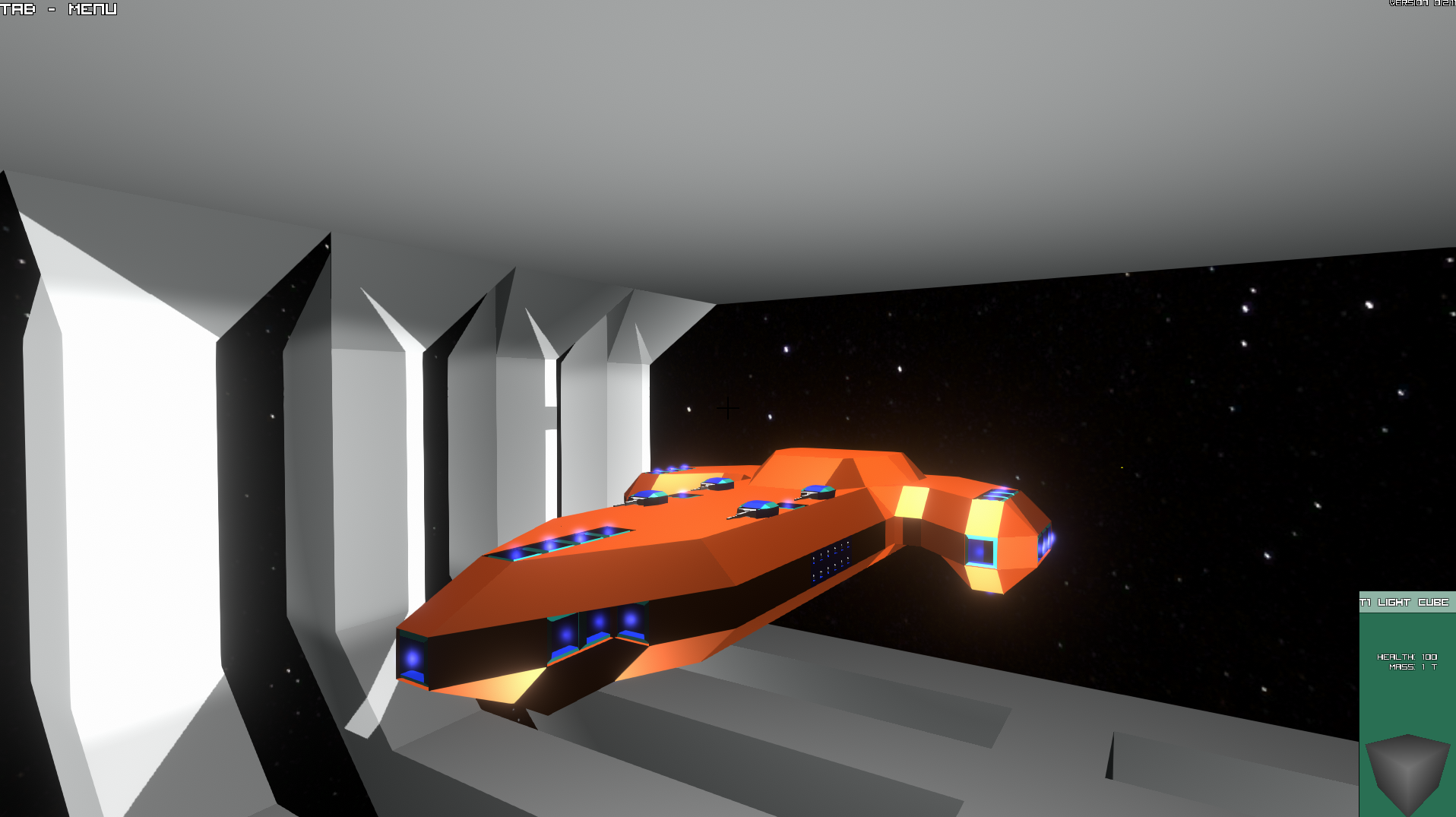 After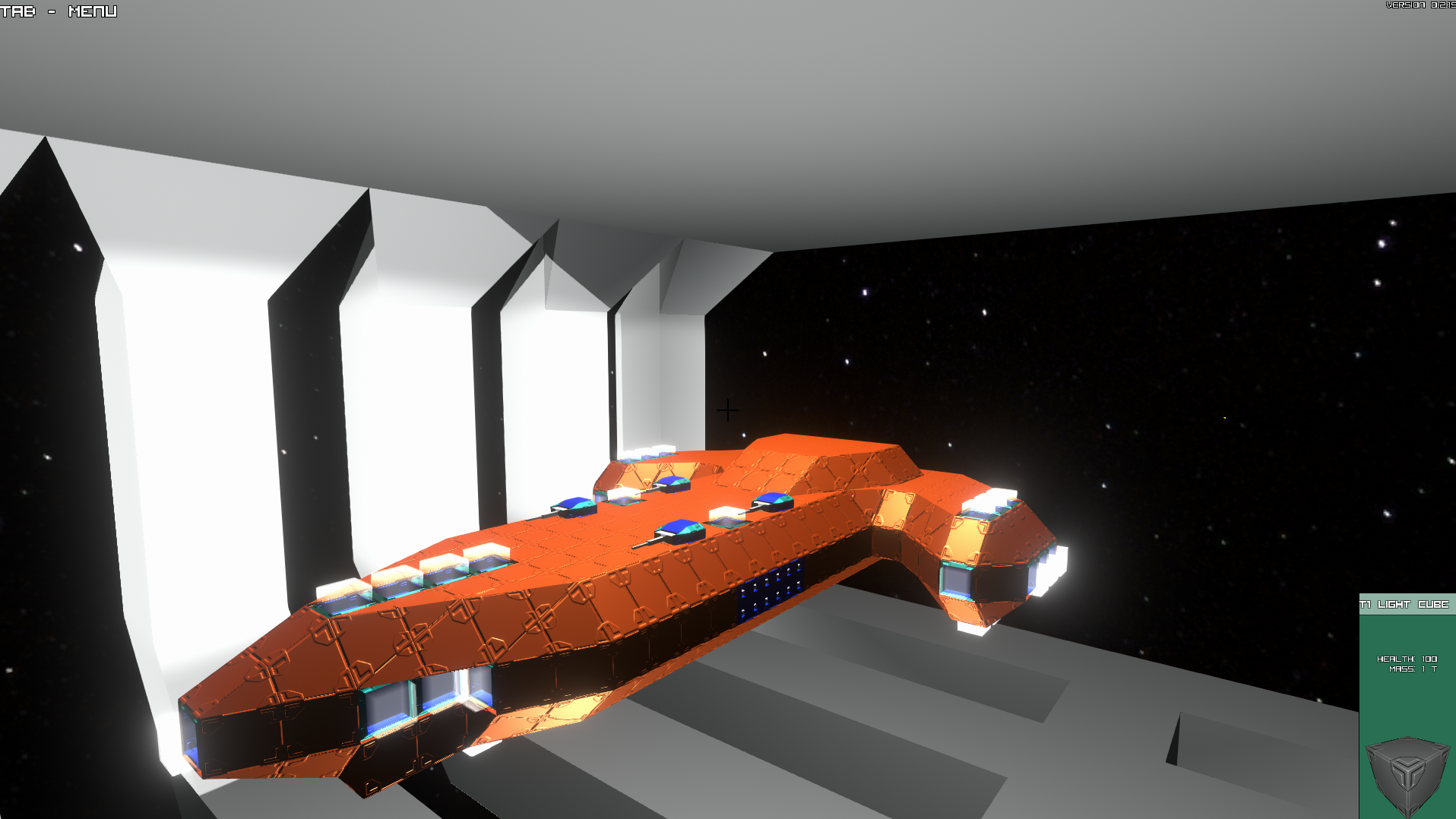 Changes to Thrusters
I have changed the effect to better suit the shape of the thruster model. On top of that, I have added the ability to change the color on your thrusters to be any RGB value you choose.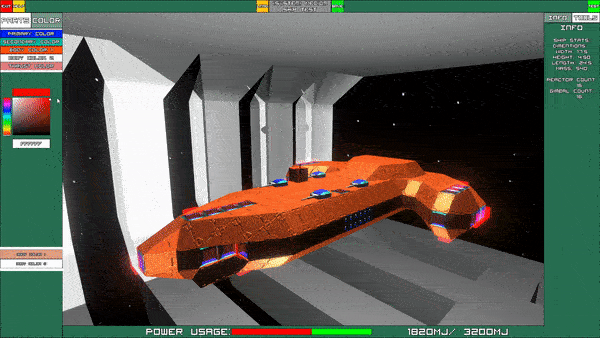 Debris!
Also a small feature that i have added is debris! This effect adds more life to blocks that have been destroyed!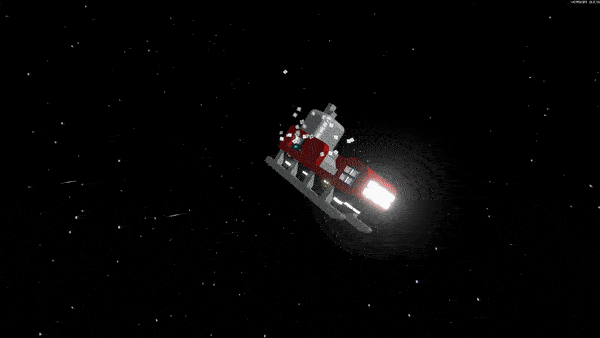 New Parts
In this update, I have only added two new parts, Sloped Thrusters in light and heavy variants! These new thrusters allow for more sleeker builds and more variations of thruster setups!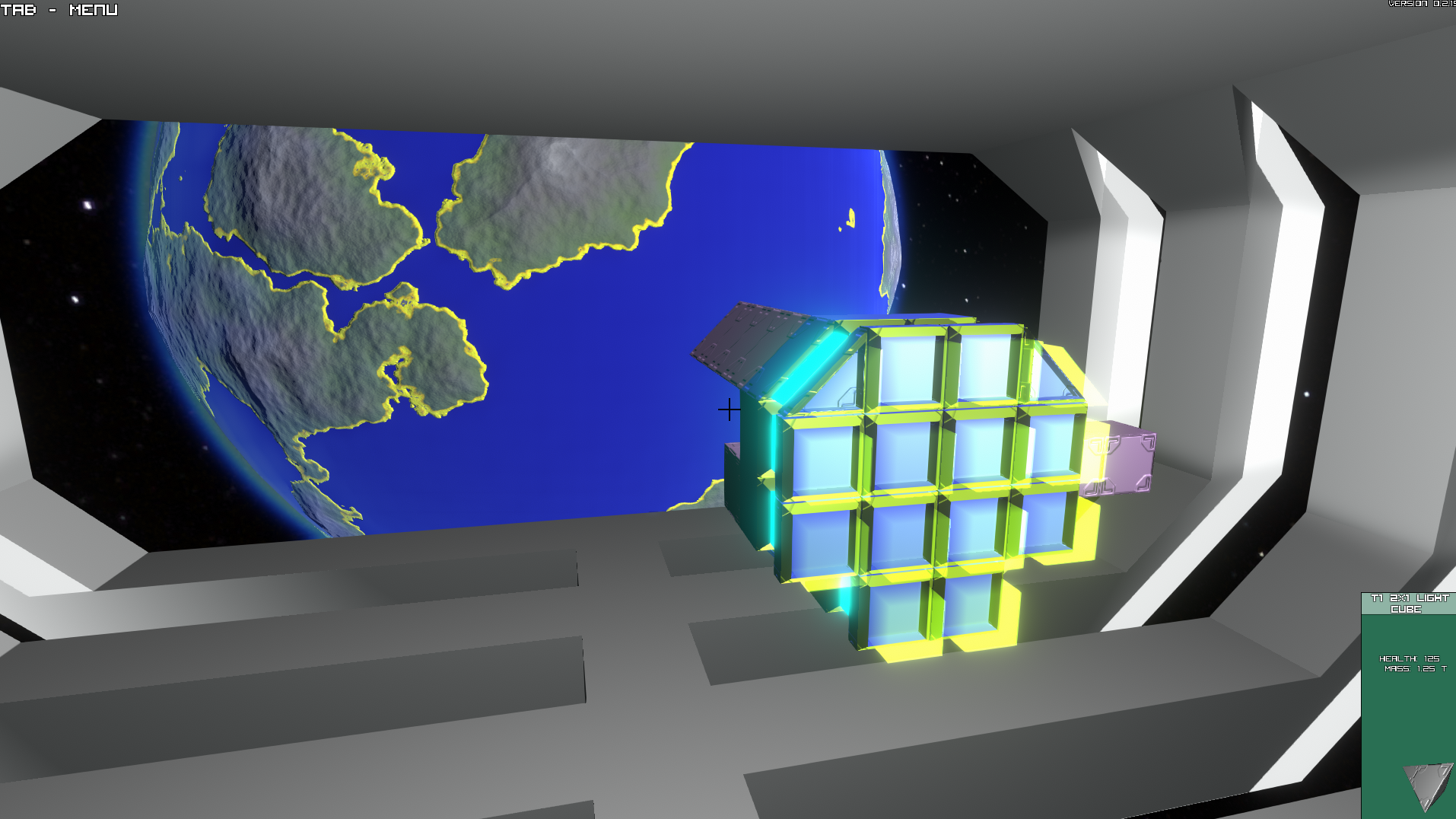 Bug Fixes
A few minor bugs have been fixed in this update, including global leaderboards not loading properly.
What is next?
The next update will include the addition of the scenario mode! In this mode you can place ships in any way you and and any team you want!

Here's a preview of ship positioning and rotation!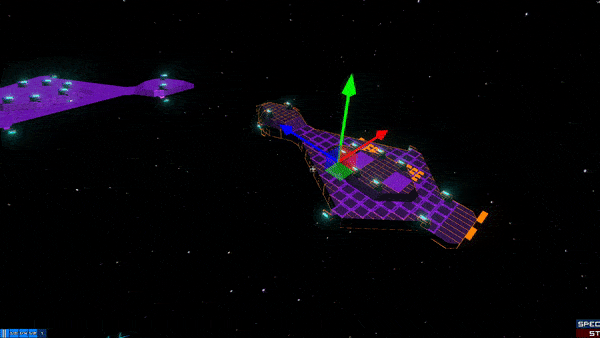 I'll see y'all in the next update!