March! The best month, as it was the month that I decided to grace the world with my existence, moreover it's also the month where Father Winter's cold probing digitalia finally recede back into his gaping frosthole, and springs spews forth a helping of bugs and allergies. Of course, I'm not being besieged by boxelder bugs or drowning in my own snot, because I have an air purifier and an automated low-power laser defense system in my house, so hey perfect time to sit down and do things with stuff, and that stuff is progress!
As always this is just a paraphrasing of the Kickstarter, you can read the full devlog here.
First, our nice and biggest announcement: Demo 1.6 is now available for everyone everywhere forever!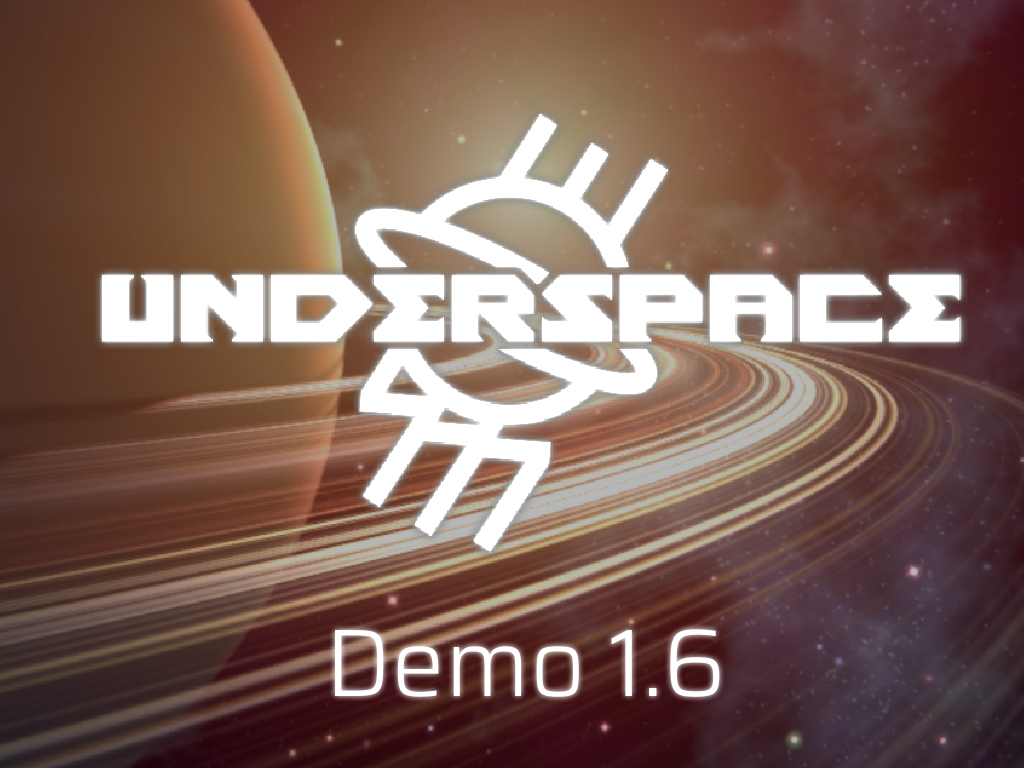 It's been a few months since the last demo, so obviously a massive amount of work has gone into this and that massive amount of work will bring in a lot of changes. Everyone should see clear graphical and performance improvements across the board to just about every part of the game and a fair amount of polish and bugfixing. Even if you're on a higher-end computer, your basic day-to-day spacey stuff should all run soooooo much smoother and look soooooo much better.
Now, this past month was mostly spent working on the demo for MDev 2020. We had a great turnout, and a lot of positive feedback, but because that demo took most of my time, this month's log is going to be a bit shorter than usual. With that in mind, let's go see what else is new in the galaxy!
Multiplayer
Our multiplayer rework is going as smooth as butter (but not the spray-on kind that you shouldn't cook grilled cheese with. It makes it taste like a happy meal toy). Players can fly around, shoot each other, login and create accounts and connect to servers, and the whole system works a heck of a lot smoother than it used to. We'll be focusing mainly on getting the player experience smooth before starting on anything involving NPCs and that level of world-state synchronization though.
Polishing
The MDev demo and a few subsequent five hour playthroughs revealed to me a heck of a lot of little quality of life issues and bugs that needed addressing, and around over 50 of those issues have been thoroughly knocked out. Camera rolling is better, indicators better, NPCs taunt properly, and much much more.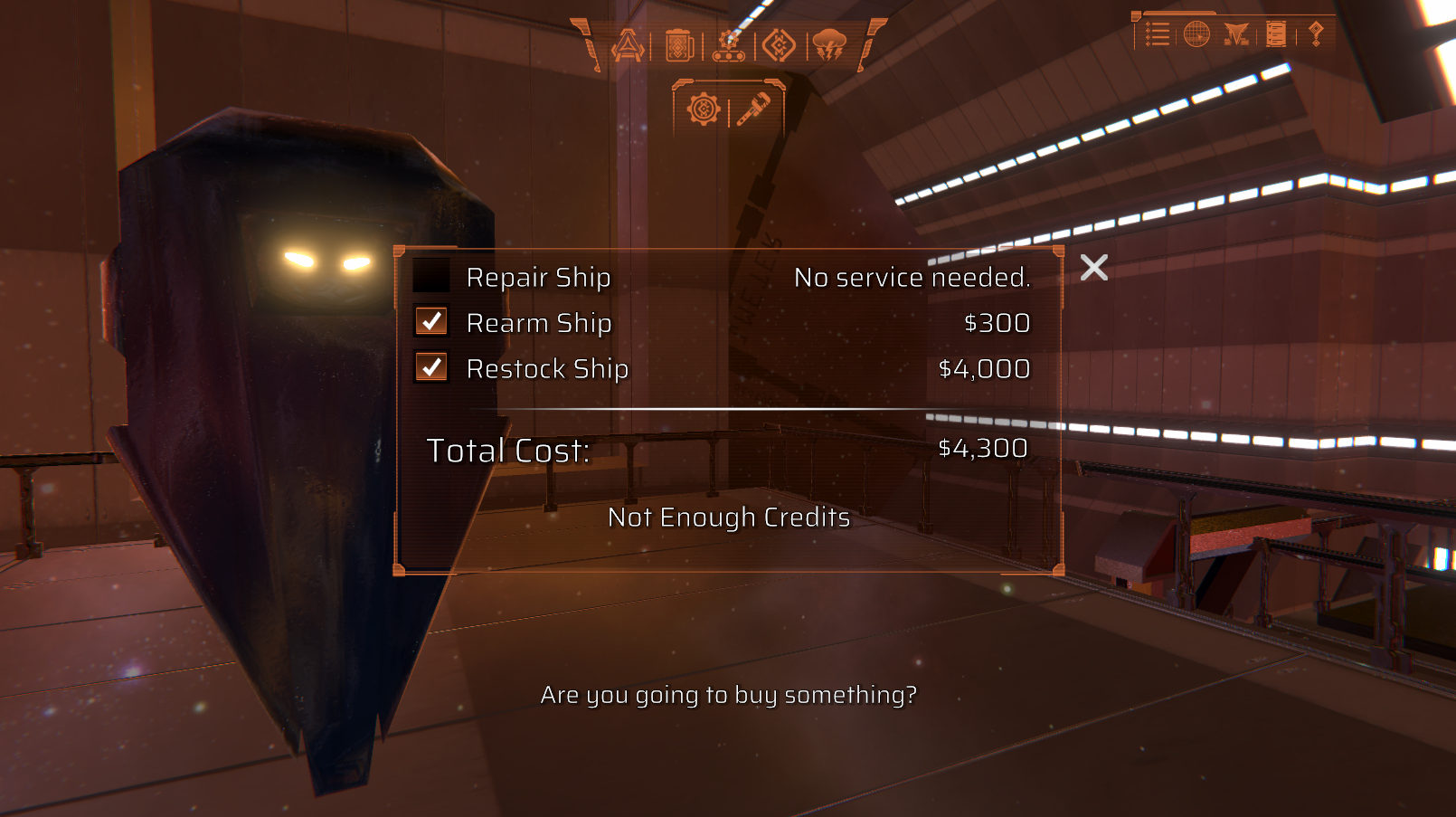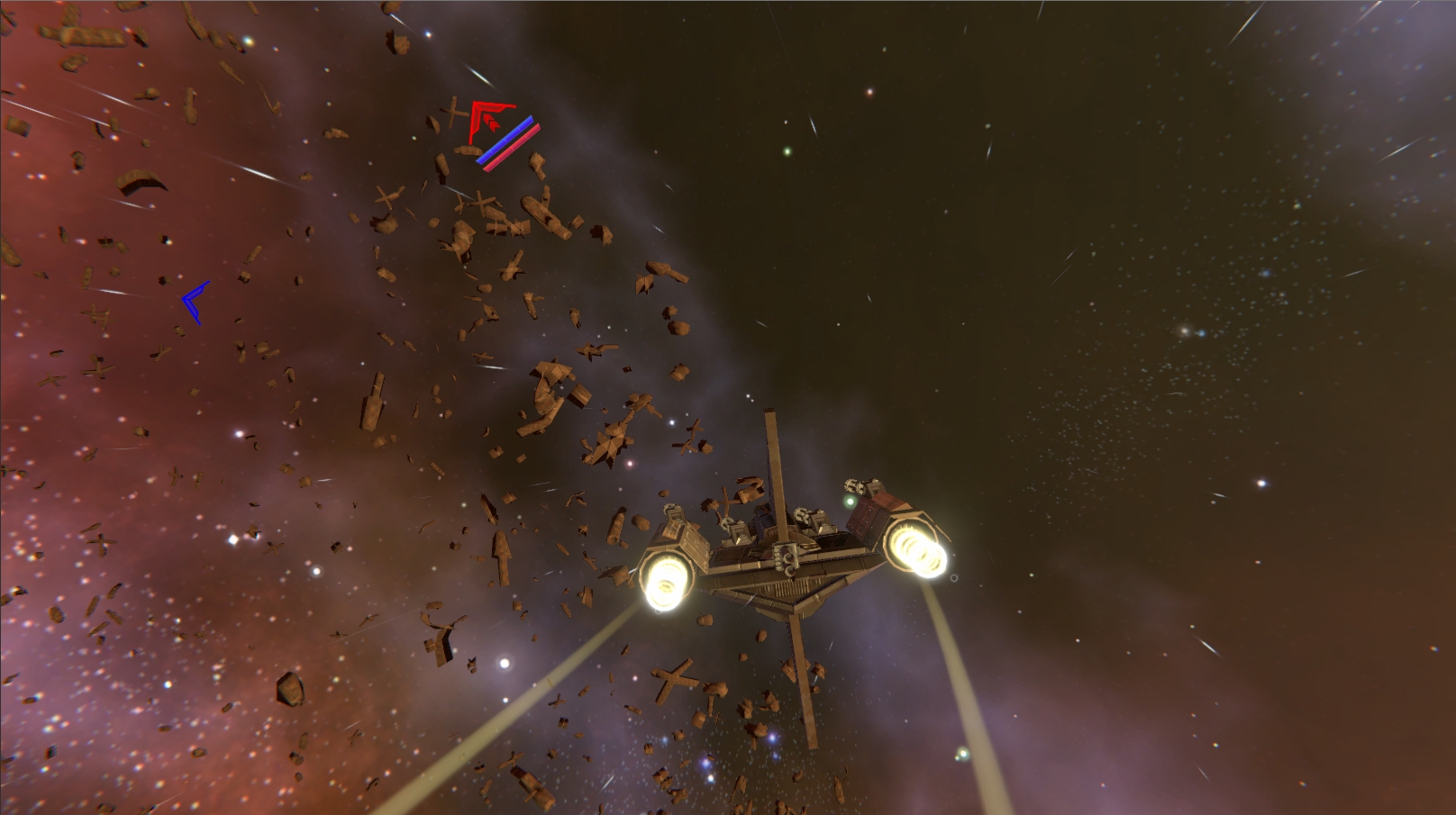 Detailing
Outside of things like quests and vignettes, a big portion of the game's content comes from just detail work. Fishing ships, lighthouses where they need to be, and what we call "racial elements", specific regional statics like windmills, power lines, space lampposts, and more. And of course, billboards!
Only one region has been really completed with this so far, but more are soon to follow!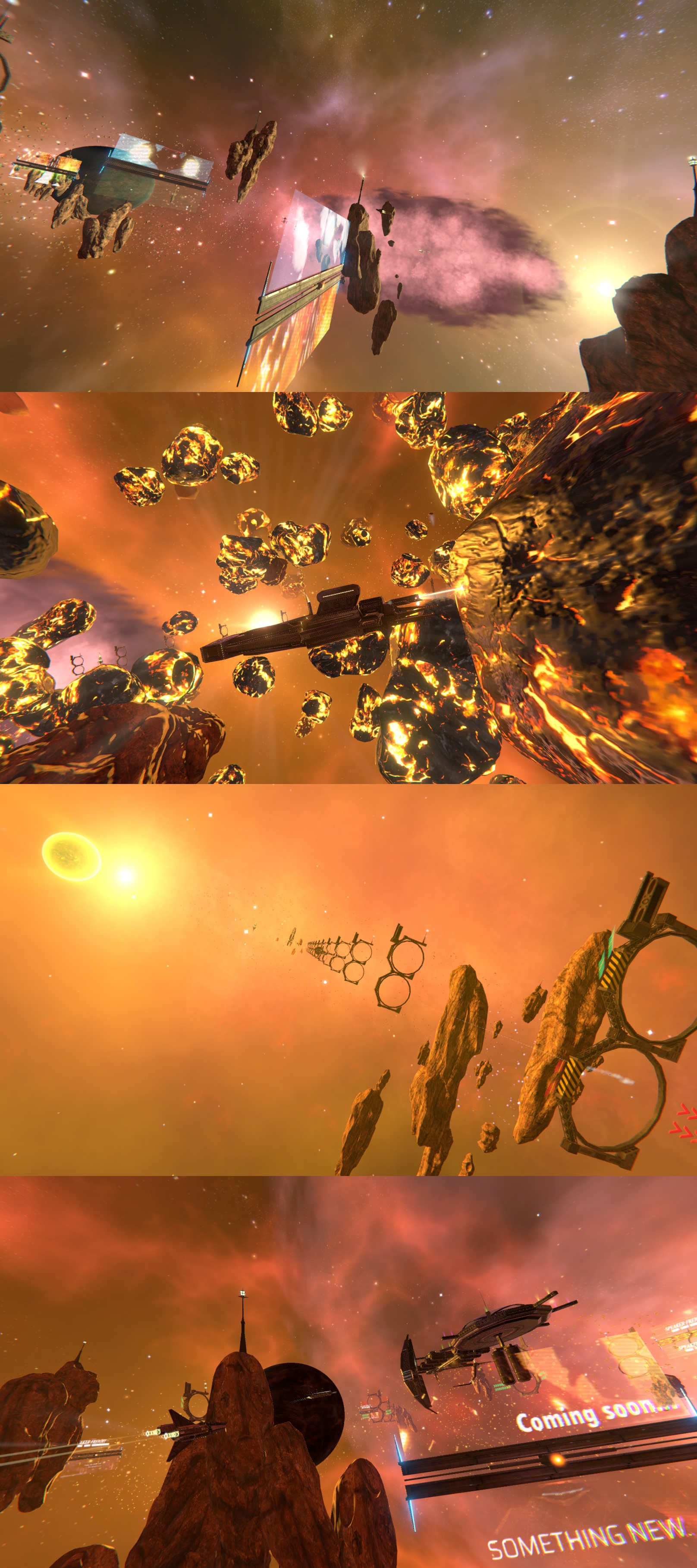 Asset Work
This past month also saw plenty of new freighter models, all of which are in-game and flyable now, plus new models for dropped loot and equipment, some billion-year-old whaling ships, and and the last few guns and hardware getting proper, textured models.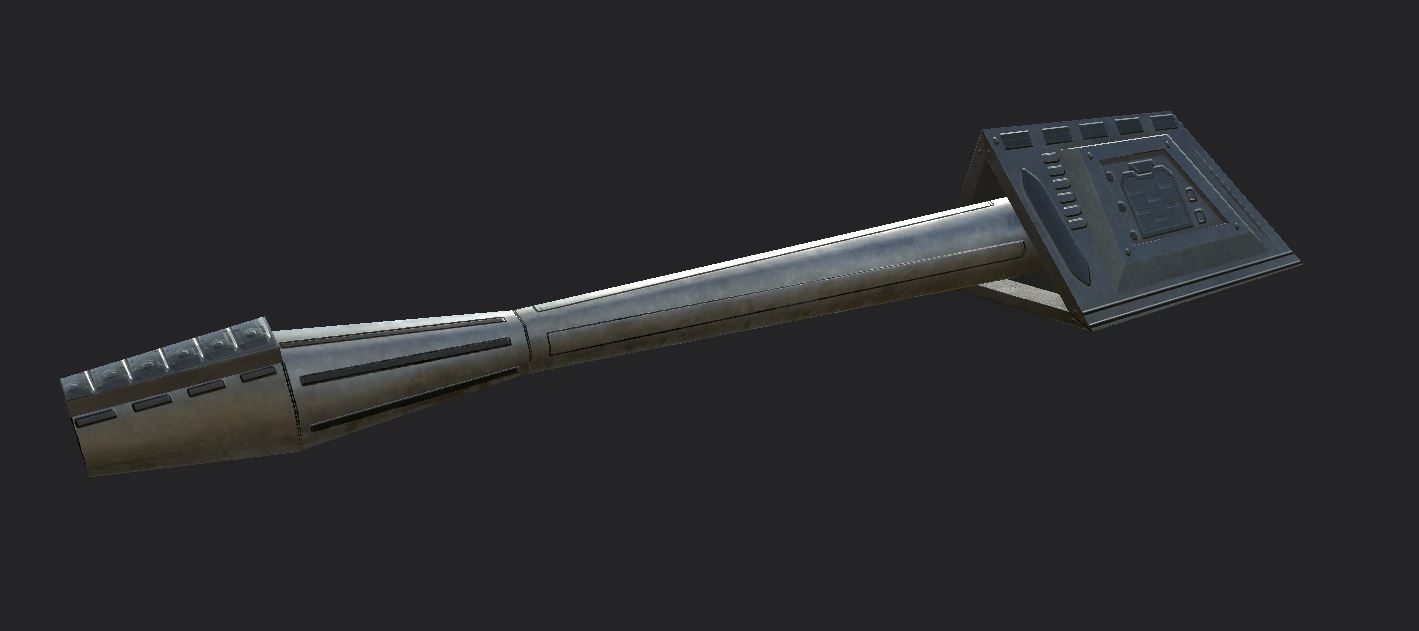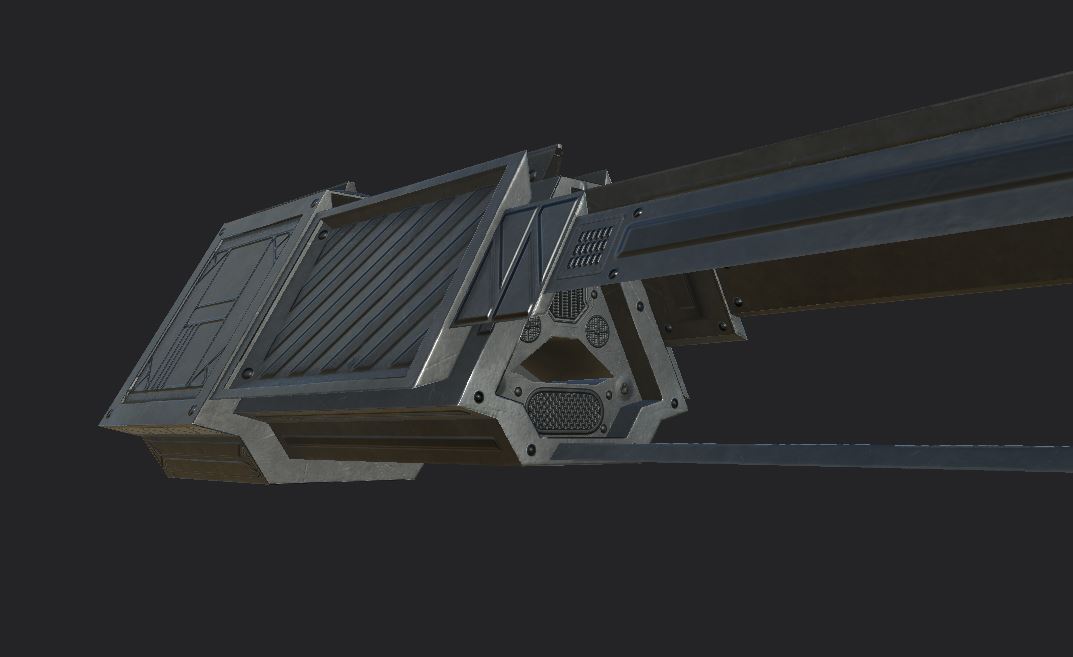 That's all for this month's devlog (like I said it was kind of a short one) tune in next time for all the fun things we've got coming down the pipeline.