Look in the mirror.. that's your competition.
Welcome, welcome! Today we will be discussing all of our mechanics, (Unless we have the brilliant idea of adding more!), hope you are in a great mood and let us get right into it!
Main Mechanics
Throughout "Lyto" there are two main mechanics that make the game stand out from others, these are the ability to push yourself off of objects and the hability to swing around walls.
Pushing
The pushing mechanic makes it so Lyto can propel himself off of walls, floors and other environment objects, which basically makes it so the player can achieve a higher jump, this higher jump then allows him to dodge hazards and escape tricky situations.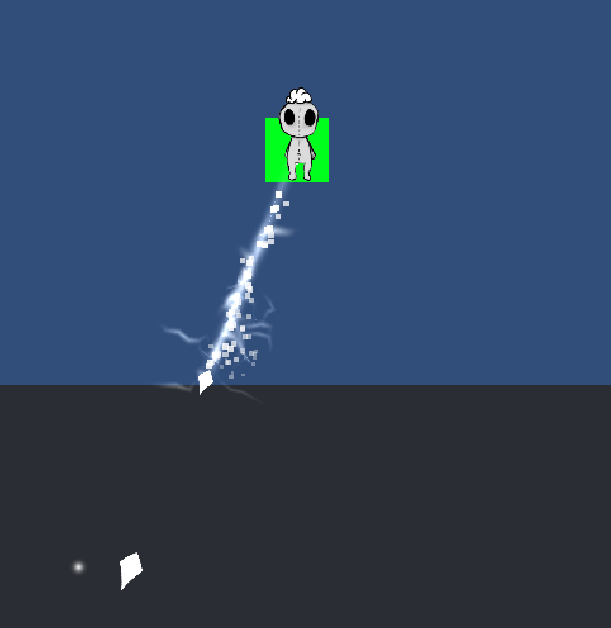 "Lyto Using Push on the Ground"
Swinging
The swinging mechanic is easy to master and effectivly makes it so the player can swing around through platforms and other objects, swinging is a lot faster then walking so if a player can consistently nail the swinging aspect of the game he will brease through levels.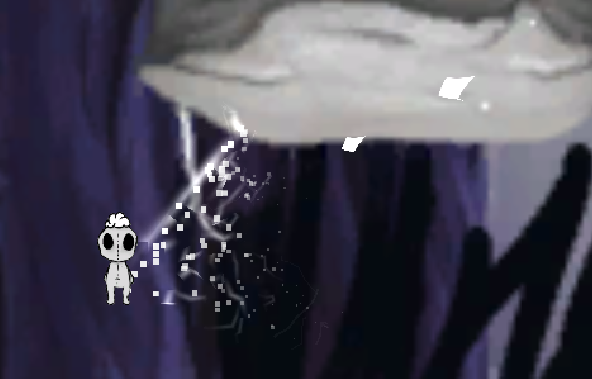 "Lyto Using Swing on a Ceiling Rock"
Collecting Mechanic
Throughout the vertical slice Lyto will be able to pick up different collectibles, ranging from common collectibles to quest items and hidden collectibles. Common collectibles will be all throughout the level, sometimes guiding the player, other times challenging him, hidden ones will test the player's ability to keep a eye out for hints (Something like a shiny effect behind some leaves) since they will be hidden in secret areas of the level, finally quest items as the name suggests are the things Lyto was sent to collect, getting all of them will be the main goal of the level.
To show the player his progress and how many collectibles he has yet to collect we created a specific menu for that, here is a teaser of how it will look like!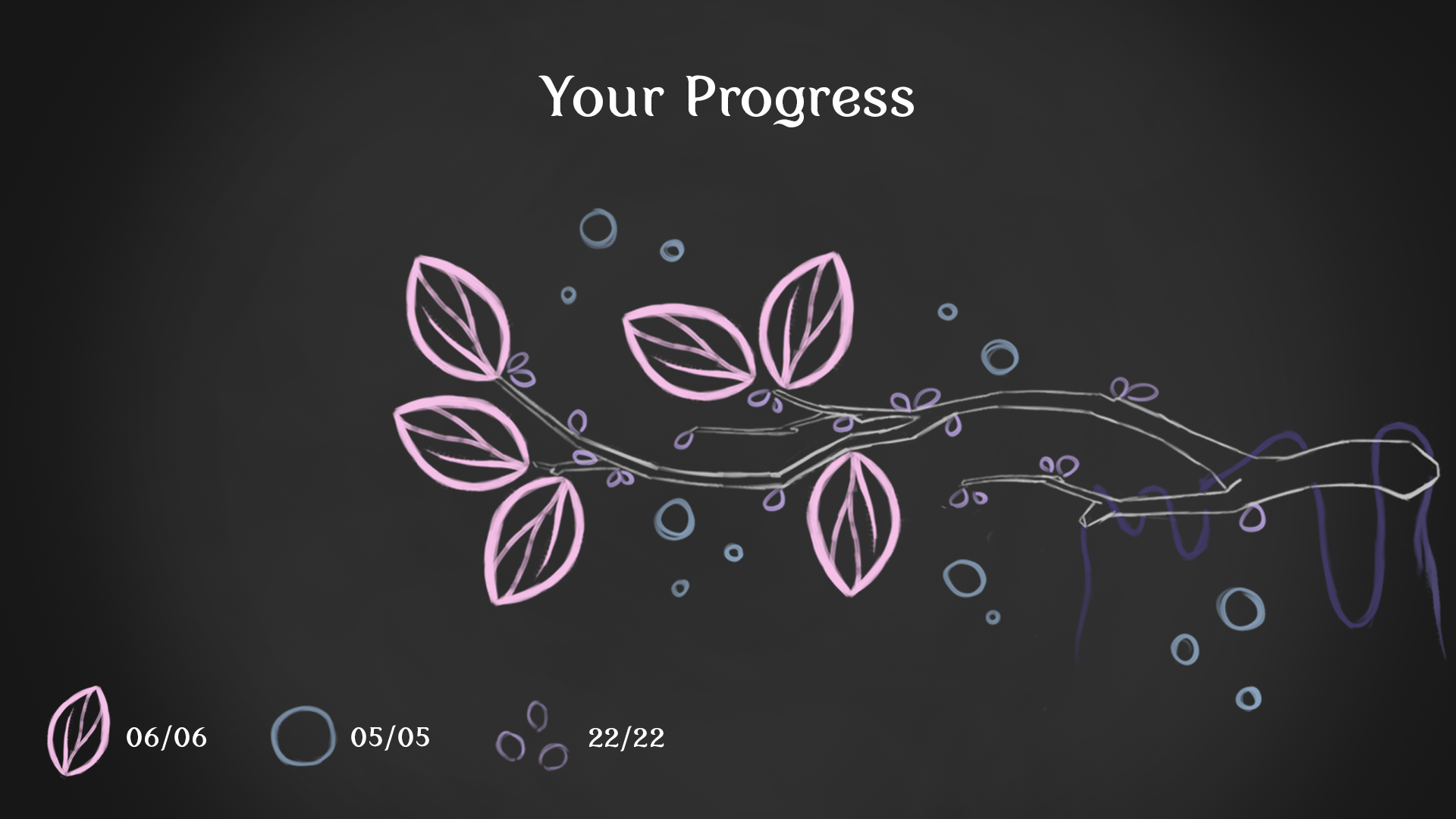 "Concept for how the Tracking Menu will look like"
Secondary Mechanics
There are also two mechanics that are mostly used for puzzling, the ability to pull certain objects towards you, usually used when something like a tree trunk is blocking the way, Lyto can basically push the tree tronk towards him and effectivly unblock the way, the other mechanic is the ability to push objects away with physics, Lyto can toss rocks and certain other objects in order to activate pressure plates and other sorts of puzzles.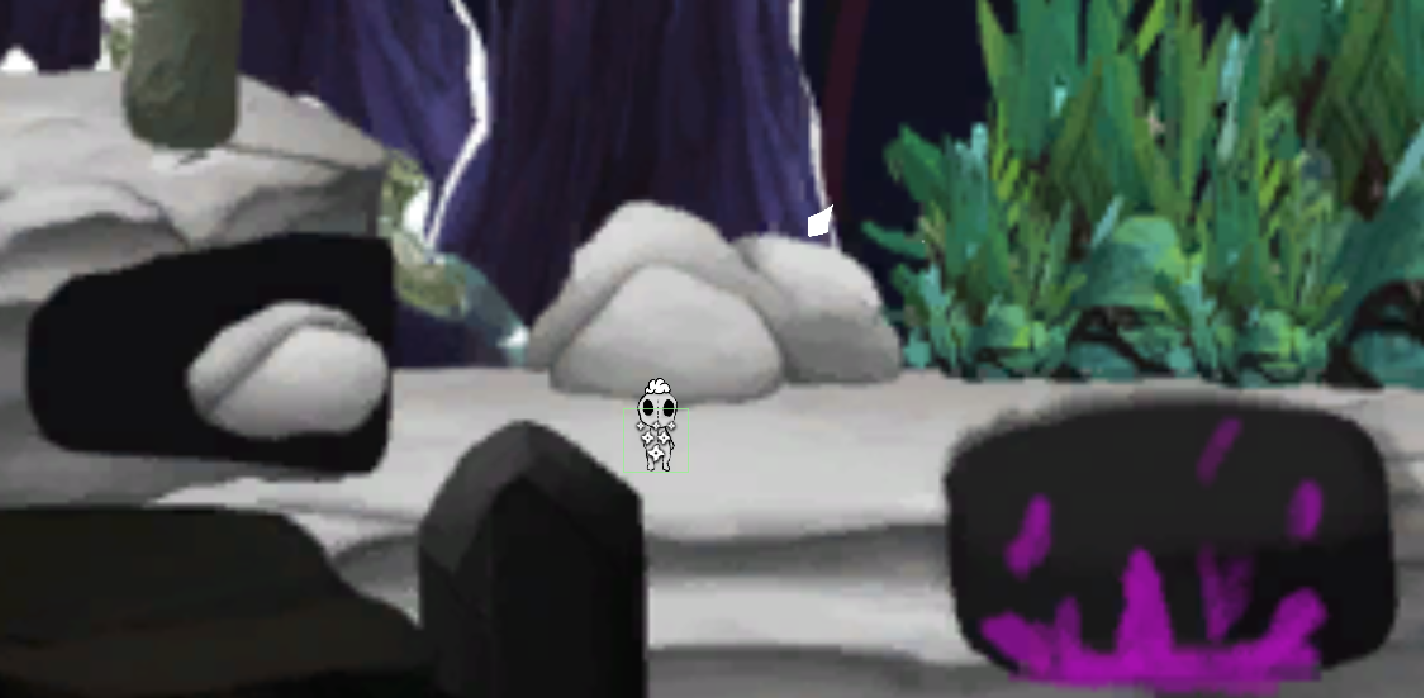 "Example of a puzzle where Lyto has to push an object"


"Example of where Lyto would pull something towards him to progress (In this case the rock)"
Basic Mechanics
The final mechanics are the basic ones, walking, jumping and wall jumping. Walking is fairly slow since the game is not intended to be beaten by just doing that. Jumping is not strong enough to clear the space between most platforms so that the player is forced to use push or swing. Wall climbing is only usable when the player can jump between two walls.
Social Medias
Twitter : Twitter.com
Instagram: Instagram.com
Youtube Channel: Youtube.com
Gmail: trochistudio@gmail.com
We have noticed that IndieDB shortens the URL's of our links but don't be fooled they will still take you to our respective pages!
Next Up!
In our next post we will show off our menu screens and UI elements! Stay tuned for that!!!