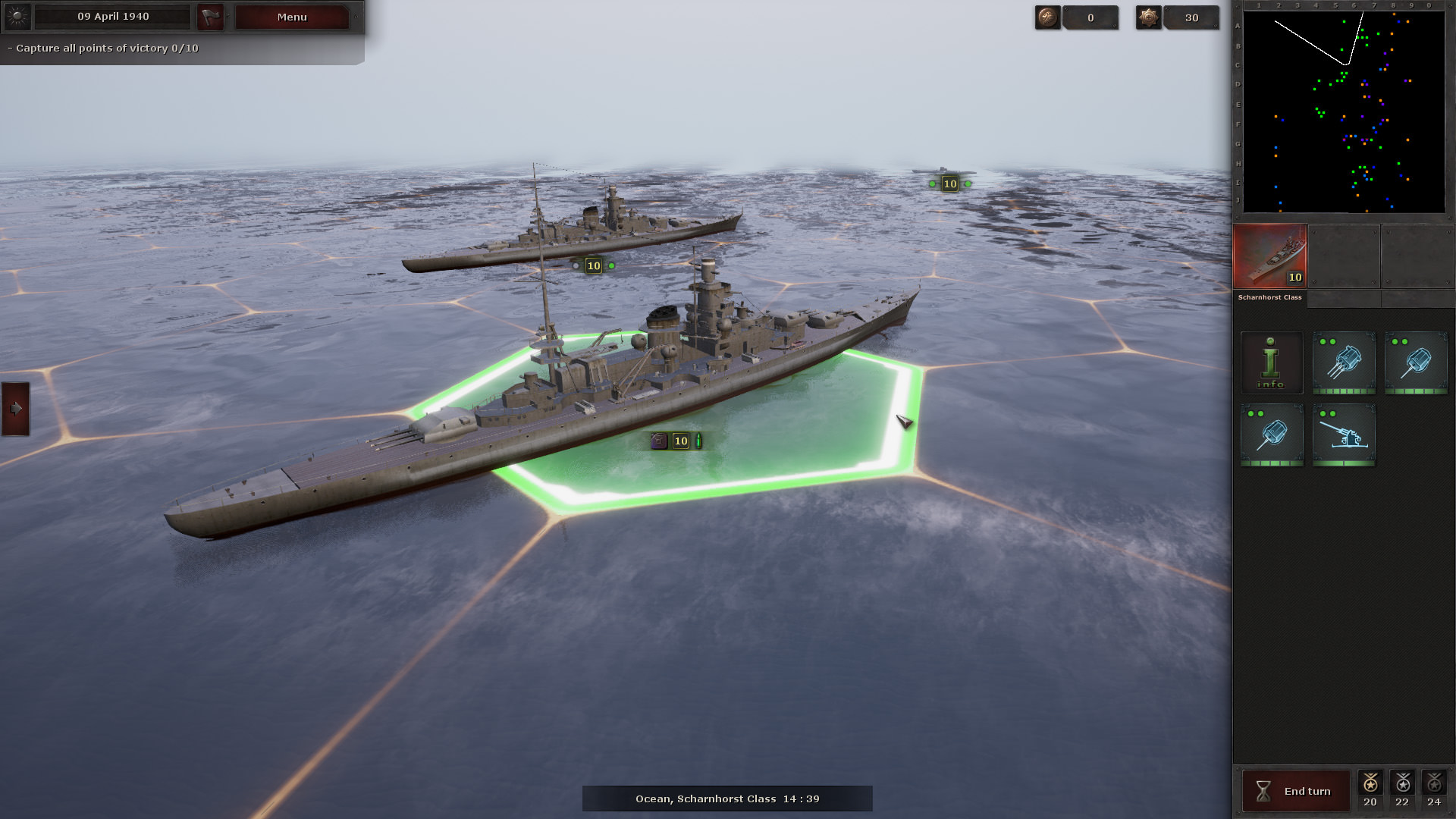 • Overall performance improvements.
• The damage calculation algorithm is refined.
• The settings menu is now available. You can tune performance, audio settings and game settings (including scrolling speed, unit speed and hexagon glowing).
• A new tutorial.
• New pop-up messages with unit skills descriptions and current game events.
• Hotkeys list.
• New background music.
• New warships' mechanics, all their systems are rebalanced.
• New AI scripts, event triggers, and secondary scenario objectives.
• AI in now better operating with ground forces.
• Refined troops deployment via rail, navy and air transports.
• New animations for barrel and turret movements as well as the whole unit rotation.
• "Happy moments" refined, the camera takes multiple attacks into account now.
• All tanks are rebalanced. Their 3D models are refined. Tank barrels types are changed.
• New and improved unit assets for more realistic and smooth movement animation.
• Refined environment objects colliders. New mechanics for choosing an object on the map.
• All towed units now move on 1 hexagon without embarking via ground transport.
• Coastal batteries are added. They can be captured by ground forces.
• New "home" command for aircraft (aircraft automatically goes to the nearest allied airfield).
• The right UI panel is refined for a better unit stats indication and airfield conditions.
• New UI for unit management (leveling up, attaches, upgrading etc) and characteristics.
• Various minor visual improvements and fixes.
• Various fixes for technical issues.