Aura Online allows your character to persist in the game even while the game is closed and you're away. You can be away from the controller or have the game completely offline. Your main character lives in the world so while you're in the field you'd typically camp, but you can also extend services to sell goods, loot, artifacts, equipment or consumables for an out in the field pick-me-up other players may need.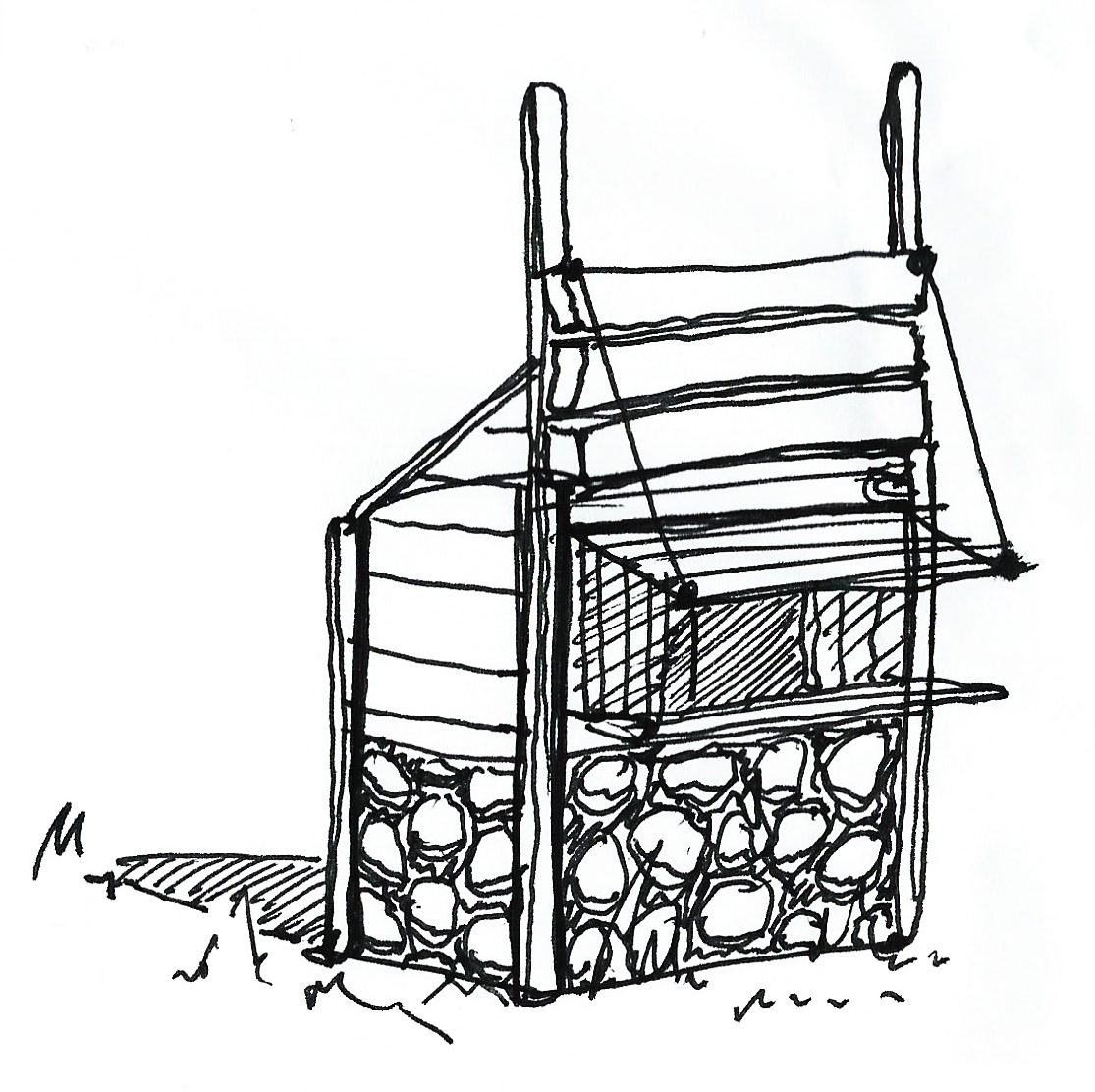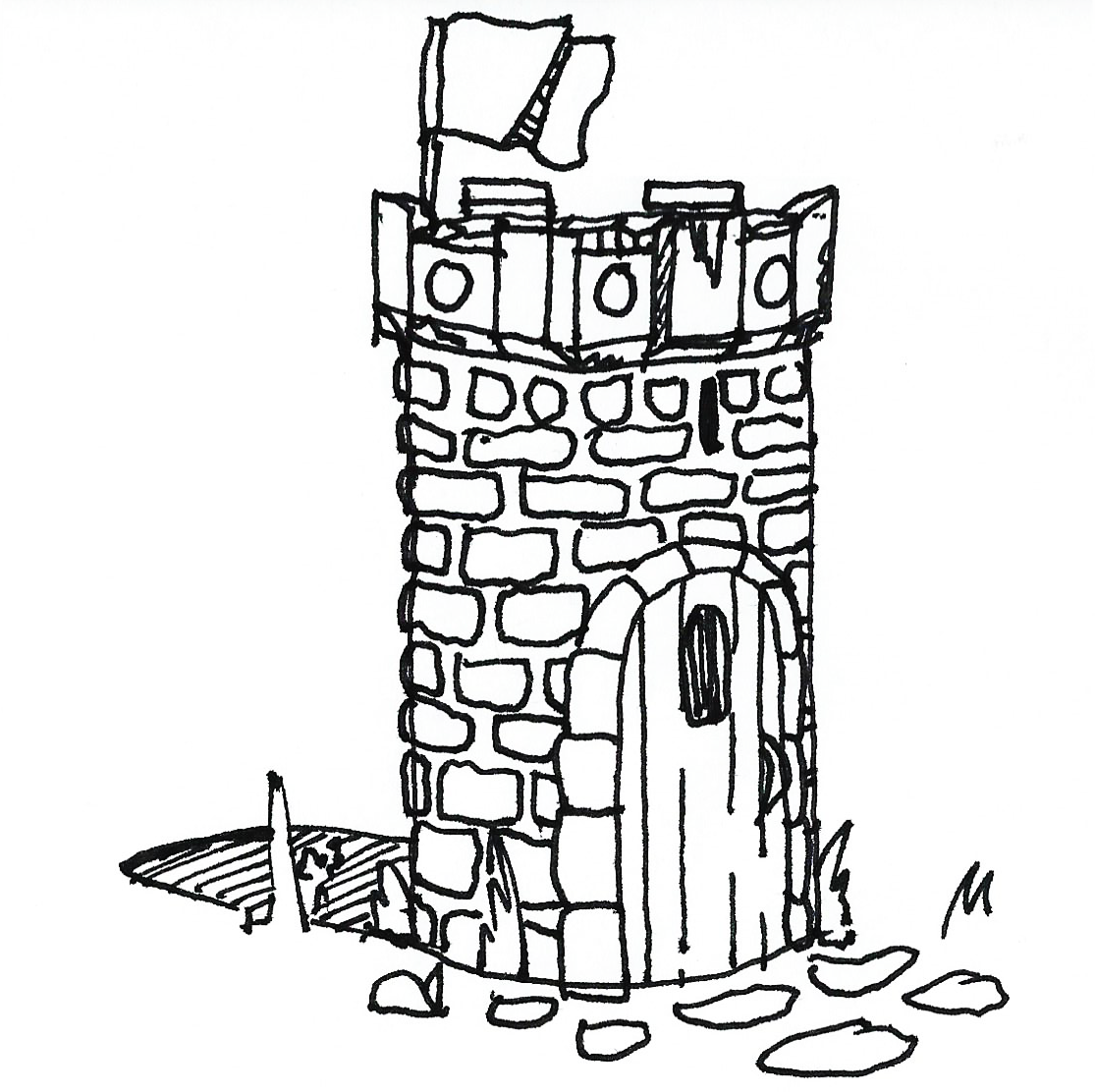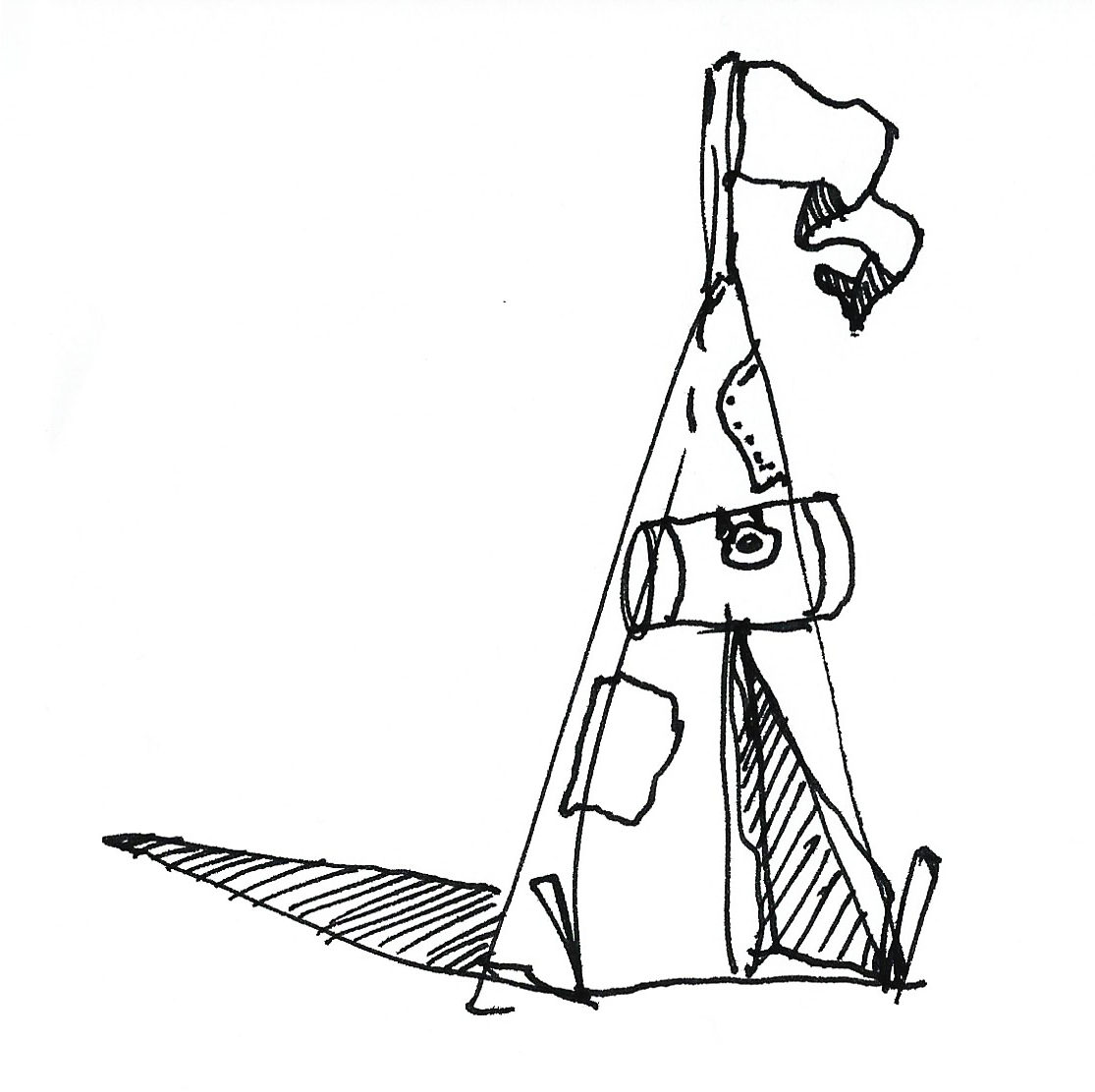 You then have the option to present your camp as a temporary building. These buildings can be Shop huts, Towers, or Tents. While a shop hut you sell wares, as a tower you can defend yourself and gain loot while away, and tents can be set up as shops or for private resting.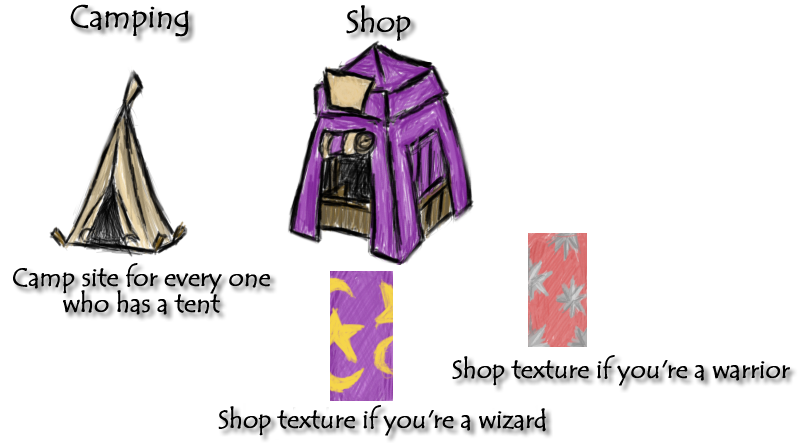 This is an original drawing I did on a Wacom 3, probably in 2005. I have had this idea for a very long time.
You can have a nation you belong to so your flag can be associated with that, the texture of the tent or structure can be customized to your liking. You will definitely have to work towards certain textures, colors, patterns, that can be obtained and set to your structure.
I can't wait to see how it plays out for all the users, and there's definitely some alterations that may need to be made to balance the game later on. I will continue to post updates about the game as I prepare material for the Kickstarter which will be launching very soon. I am just trying to perfect the rewards and presentation to hopefully get funded! Thank you for your interest and please spread the word about this game to your friends.