Hi there, I'm Joe - resident jack-of-all-trades Artist, avid gamer and creator of fine rocks.
I've ventured onto the blog to show you guys a little of what I've been working on over the past couple of months.
As the new guy in the office I was first tasked to produce a small Eden Star-themed Diorama. With this piece I tried to think about the scene as a whole, focusing on composition and colour whilst incorporating organic and hard-surface modelling techniques to create the finished assets, which are rendered using the Unreal Engine.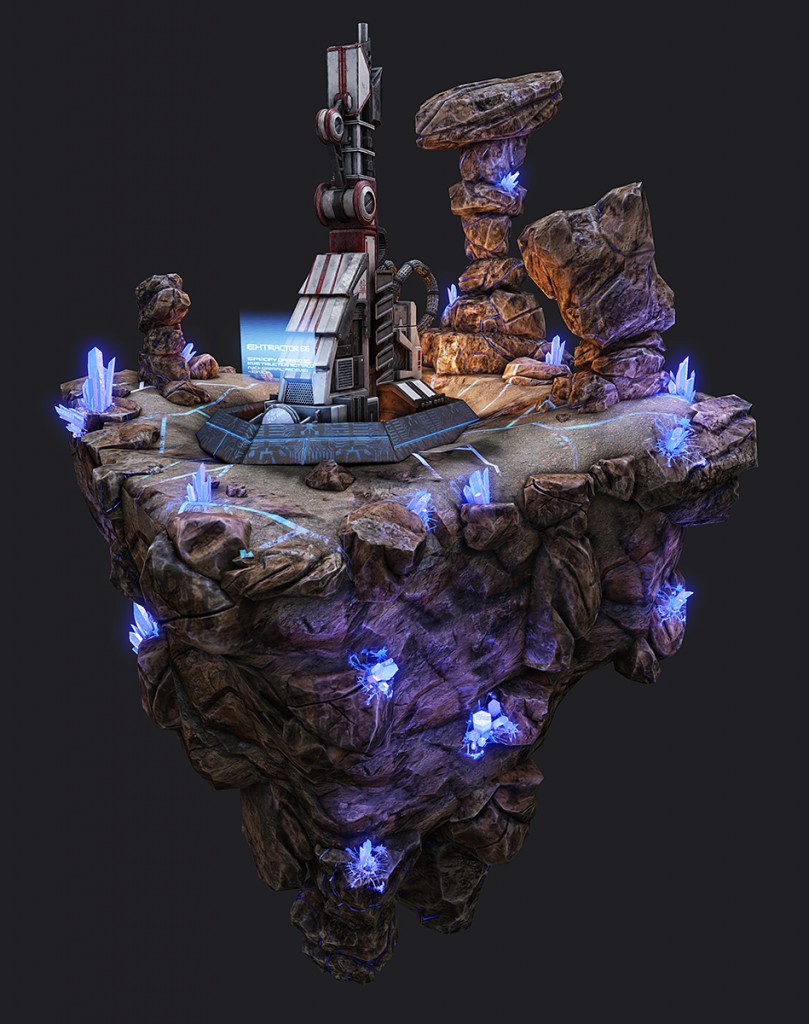 Once I had been 'inducted', my rock creating skills were put to the test, creating a series of 3D environment assets to use in the upcoming demo. To get Eden Star's destructible environment looking awesome, a high degree of teamwork is required to ensure each asset deforms and breaks realistically in-engine. Luckily everyone who works here is amazing and very talented (they made me say that, send help).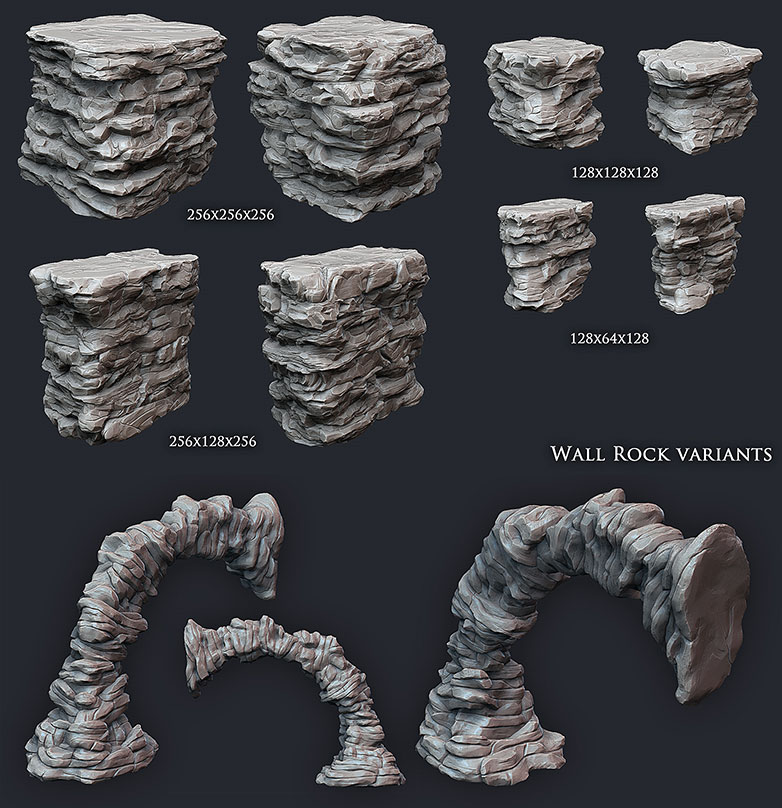 I've long been a huge fan of fantasy 2D artwork, and in particular, fantasy landscapes. As such I'm also really excited to currently be working on some high detail concept images, depicting the rich and varied world of Pharus 7. With these paintings I began with a series of thumbnails, focusing on creating a dynamic composition whilst incorporating various lore-related elements before working up the detail further after studying photo references. These kind of images are great for promoting discussion within the team and exploring different visual ideas quickly without having to create anything in 3D.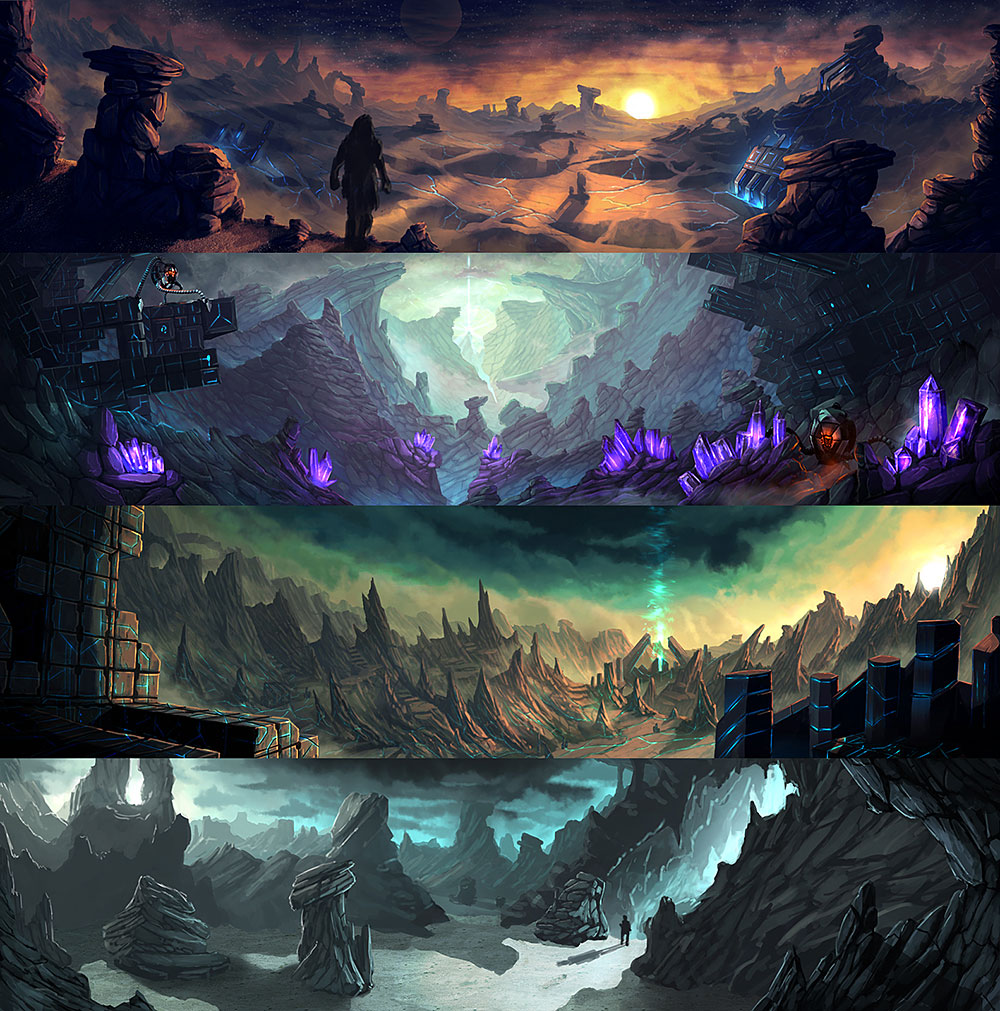 The unique nature of the Eden Star art style has been challenging but incredibly refreshing to work with and as an industry newbie I feel very lucky to be part of its development. I'm also super-excited about showing off the game at Eurogamer in September.
See you there!