Heathen's Terran Press Kit Available Now!
Heathen Engineering's Terran is the first full featured title from Heathen Engineering. Terran is a sci-fi themed sandbox with RPG, Action and Strategy aspect. The games Steam Store page is available and in a 'Coming Soon' mode with details on an upcoming Early Access program.
The Heathen team has been hard at work updating the game and community resources and has recently updated its 'Press Kit Page' with full details on the game and development team, images and videos including source content downloads as well as links and other useful information.
The Press Kit Page is intended to serve as a one stop shop for all the latest information and media on Heathen Engineering's Terran. Gallery images and packaged downloads of gameplay screenshots along with team credits and history are the latest editions to the page.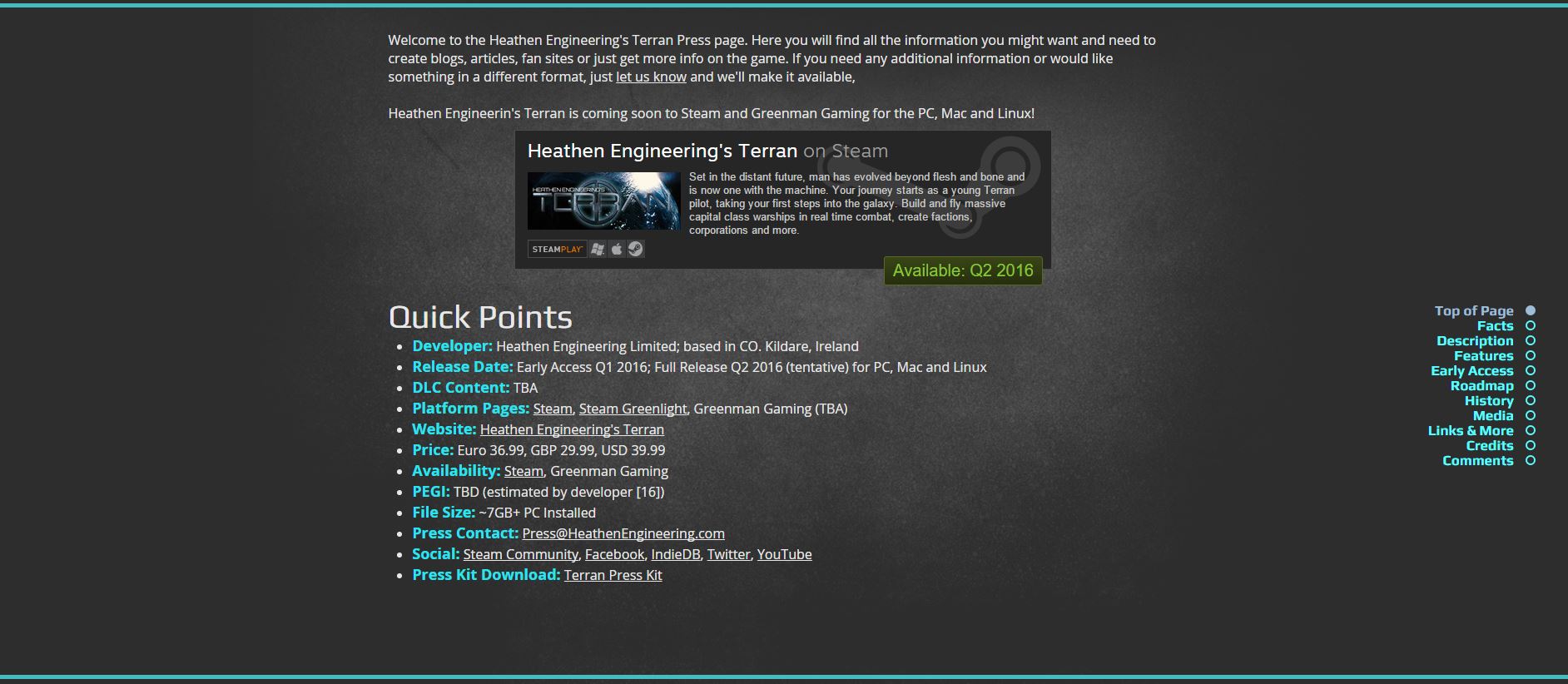 Logos, capsule images and the PSD source files to them are also available as well as download links for the official videos. The links section is a comprehensive list of Heathen sources of information on the game and the page also includes a discussion thread and rating system to foster a feedback loop with the community as well as of course a dedicated e-mail address for press related quires.
A section on the upcoming Early Access program is also available with details on the phased approach being taken by the Heathen team. The Early Access start date has not yet been announced but a few details regarding the focus of each phase and general approach to updates is documented. The whole kit is wrapped up nicely with a email mailing list, you can subscribe to get 'shout outs' these couple a couple times a month and highlight recent events.
Links mentioned in this article:
Terran Press Kit Page
Heathenengineering.com
Terran Steam Store Page
Store.steampowered.com
Terran Main Web Page
Heathenengineering.com
Terran Press Inquiries
Press [at] HeathenEngineering [dot] com