I'm thrilled to announce that the new website for SUPER MEGA BEST CAT ADVENTURES is now live!
Check it out here: www.supermegabestcatadventures.com
Shiny GIF incoming:
It's been no small amount of work but I am very pleased with it and I think it represents my game well. It was an interesting process, as by doing it I had to really consider how to present the game in a different context, and determine exactly how I feel the aesthetic direction of the project should be moving. It's given me some clarity on design that I can bring back into the game itself - an unexpected bonus!
In making the website, I've spent a little time preparing some more game play footage to share. I'll write a little about some interesting aspects that we can see in each one too.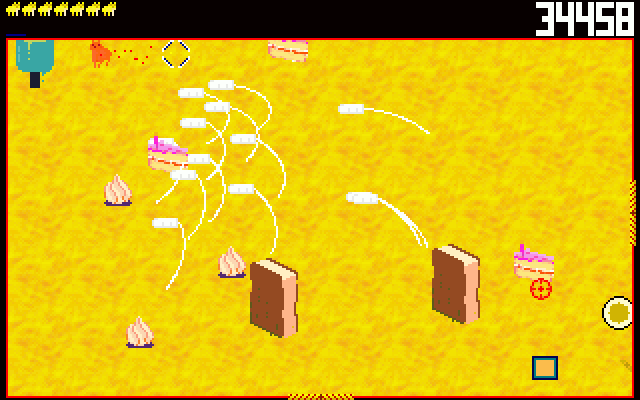 The square enemy at the bottom right of this clip spawns small bombs which leave dangerous holes in the map when they explode! Be careful not to stand in one of you will fall to your death! And yes those are tampons thanks for asking.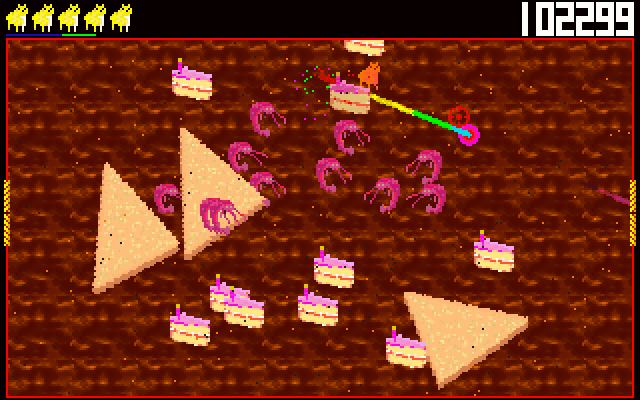 These prawn toasts are a powerful mini-boss which take a lot of hits to bring down. They constantly spawn mini-prawn mobs with increasing frequency, so they are quite a challenge! These were inspired by a visit to a Chinese restaurant I had, where I accidentally ate some (I am vegetarian - they just looked like bread!!) and so as such I have decided they are evil for their masquerading ways.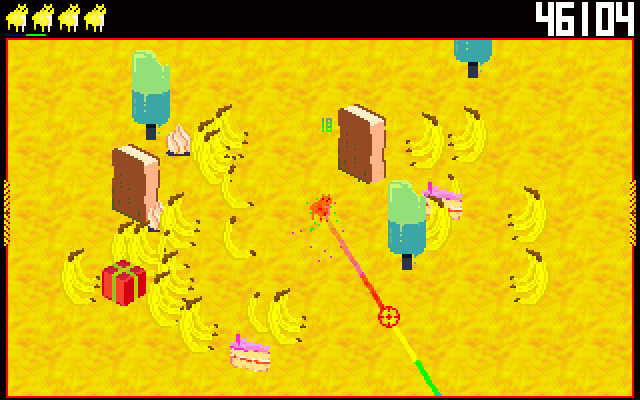 Other enemies also can spawn their own mobs, such as these banana bunches. Take down a big bunch and it'll split down into it's much faster moving individual bananas!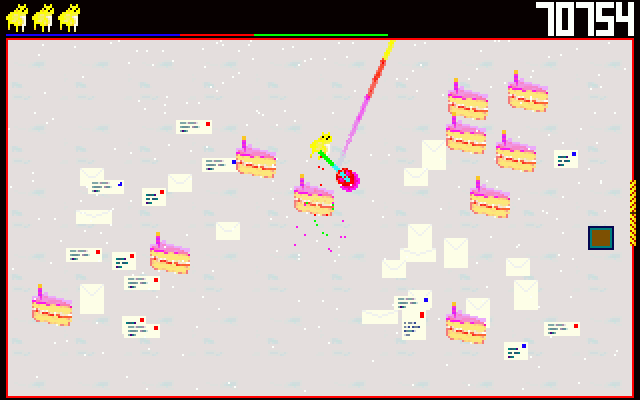 Some environments have their own atmospheric effects. The snow filled rooms have a softly descending snowfall, and the heated rooms (such as the volcanic room above with the prawn toasts) have a strong wind, blowing hot dust and ash.
I'm really happy I have completed the website - it means now I can focus on the next stage of the project - producing more in-game content and planning my Kickstarter! Speaking of Kickstarter - here are two live projects that I thought looked fantastic so have backed myself - sharing is caring ;)
Invisigun Heroes is a multiplayer, single-screen stealth battle arena game with a twist: everyone's invisible!
A handcrafted indie adventure game about the power of music. Go on a journey and save the world with singing!
Thanks for reading - don't forget to follow me on Twitter if you want to stay up to date with work in progress insights, screenshots and more.
Peter