Hello there,
I do my best to keep this blog alive and relevant. However I must confess, I did intend to write this post yesterday, but you know, Fallout 4 happened and it sucked me in.
Ok, back to the point, you might be curious how LiB is doing and what progress have we made.
First of all, sound design was finished and it is really awesome. The game feels more lively and reactive, every object has its own sound. Even the residents have received some funny voices both male and female.
Right now we're in a middle of revamping some parts of the gameplay which in our opinion didn't work quite well.
We've started with the professions generation. Before, the professions we have in the game entirely depended on two parameters which were generated at birth: Strength and Intelligence. However very often residents were born only with two available professions , very rare three ( this is a limitation of two-parameter system). It was a cool idea, but we've faced a problem that early part of the game was really tough. For example if one of the workers ( these guys build stuff) dies , it would most likely mean end of the game. The other residents just couldn't be workers, in other words you couldn't really manage your labor forces at the beginning.
We could've added more parameters, but it would turn the game into a RPG. Instead we created one parameter, which basically weights how certain profession is important and how rare it should be. It maybe sounds complicated but in fact from the player's perspective the gameplay will be provide more options and flexibility.
Another big thing that has been bugging me for a long time, was ore mining. In LiB you need to mine ore to produce building material from which you can build everything else. However the problem was that our workers, the guys who build stuff for you, were also miners. You see, to mine the ore, you'd have to select the ground block with the ore in it and give the order to mine, however if you also started building something the workers would stop mining and began to build. Because we use indirect control, you couldn't just pick one worker and order him to build a bed and then pick another one and tell him to mine. They would take these tasks based on proximity and worker's condition. A tired worker would most likely fall asleep than went for mining.
That's why we have freed our workers from mining duties completely and added auto-mining machines.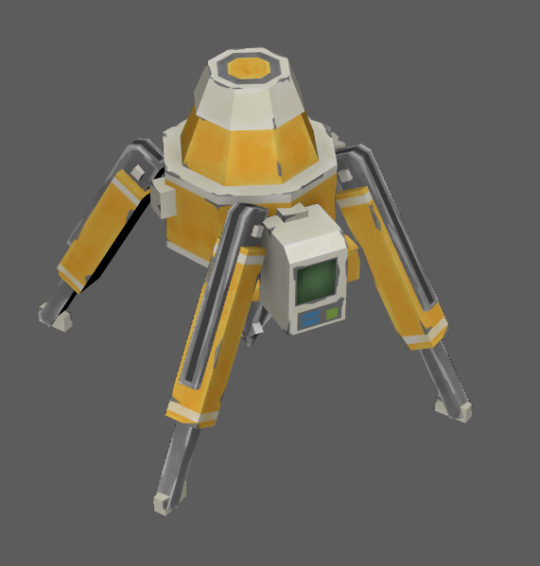 Basically you will build these machines on the ore mine and they will automatically extract ore for you, but of course they will consume power and of course like anything else it can and will break with time.
When we get these things done, we will only have to finish the tutorial part and the very first beta will be ready , stay tuned it;)
And and just throw in a few GIF's, because I love GIF's )
Stories from the Bunker #5