Stellar Sphere now on Xbox One.
As we have previously informed, "Stellar Sphere" has now arrived to the Xbox One platform. The game is also available for the Windows 10 store, and is executable on both platforms, wherever it is purchased. We have worked very hard to adapt the game to Xbox One in such a way that it can give the best possible experience, and this will be noticed especially by those who run Stellar Sphere on an Xbox One X.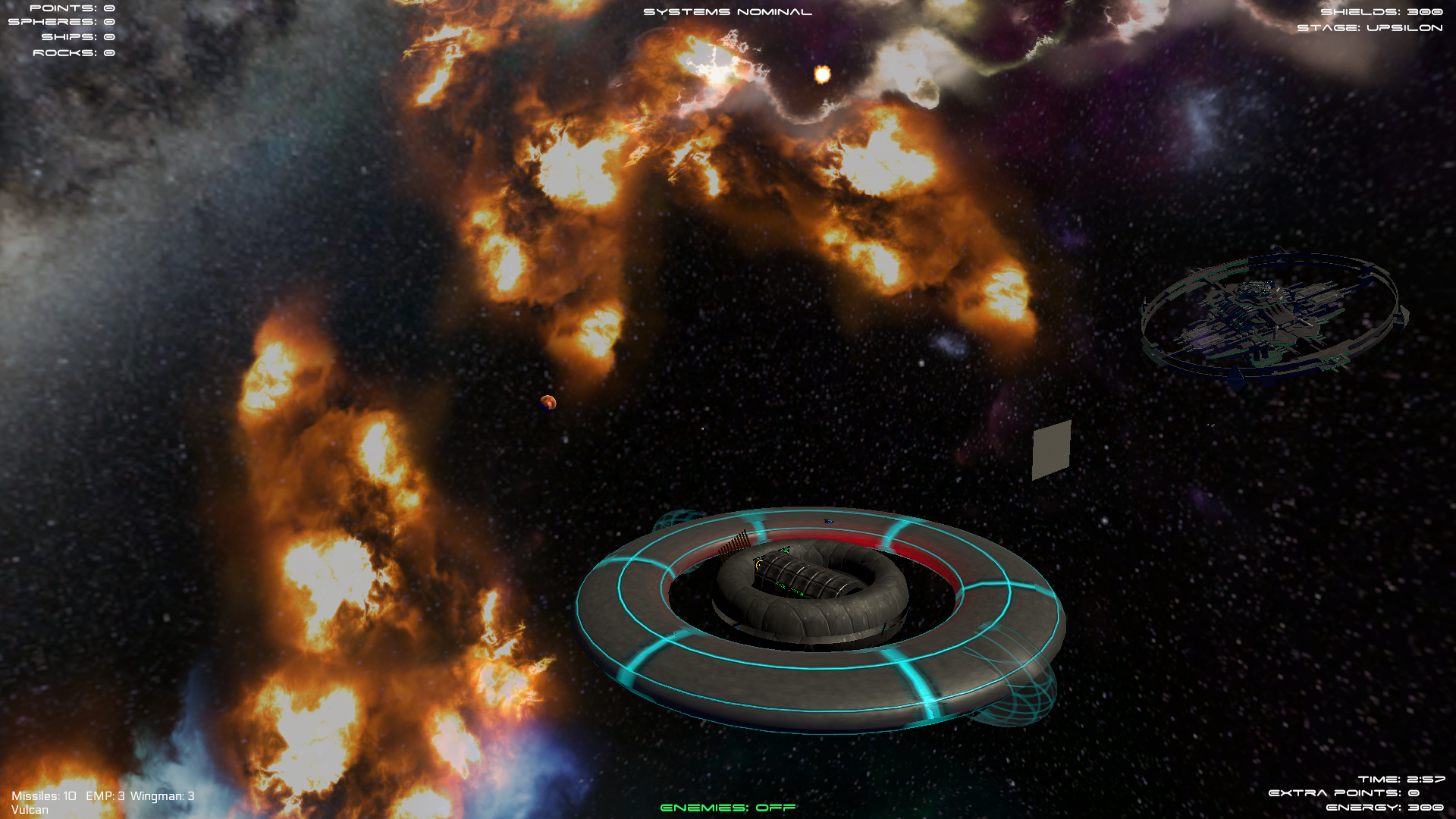 Playing Stellar Sphere in a big tv with all the sounds loud can be an impressive activity. And when the objective is to score the maximum points while trying to survive the experience will be overwhelming.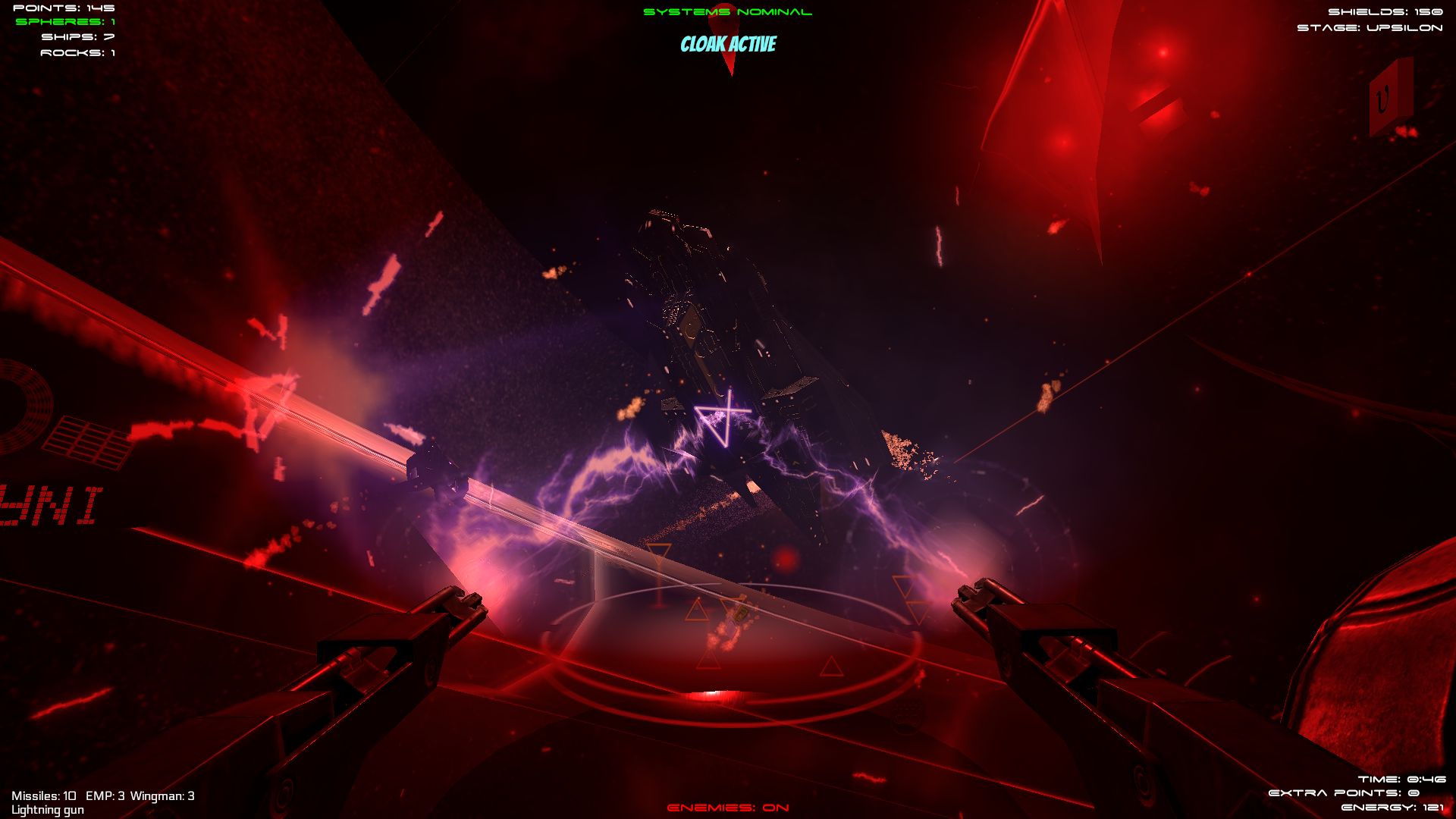 Stellar Ring, the new scenario for Stellar Sphere.
The other new feature is something we promised during the launch of Stellar Sphere, and today we're starting to deliver. These are the two additional scenarios that are added to the game at no cost. The first additional scenario is now available, and is called the "Stellar Ring". It's a giant ring with a central section or corridor, where maneuverability is very low, and enemy density is very high. This will lead to very hard fighting situations and very close distance between the player.
On the other hand, the wormholes to score are distributed between the outer ring and the central corridor, and the sphere always appears in different random places. This means that at each new point the strategy to follow to carry out that point has to be different.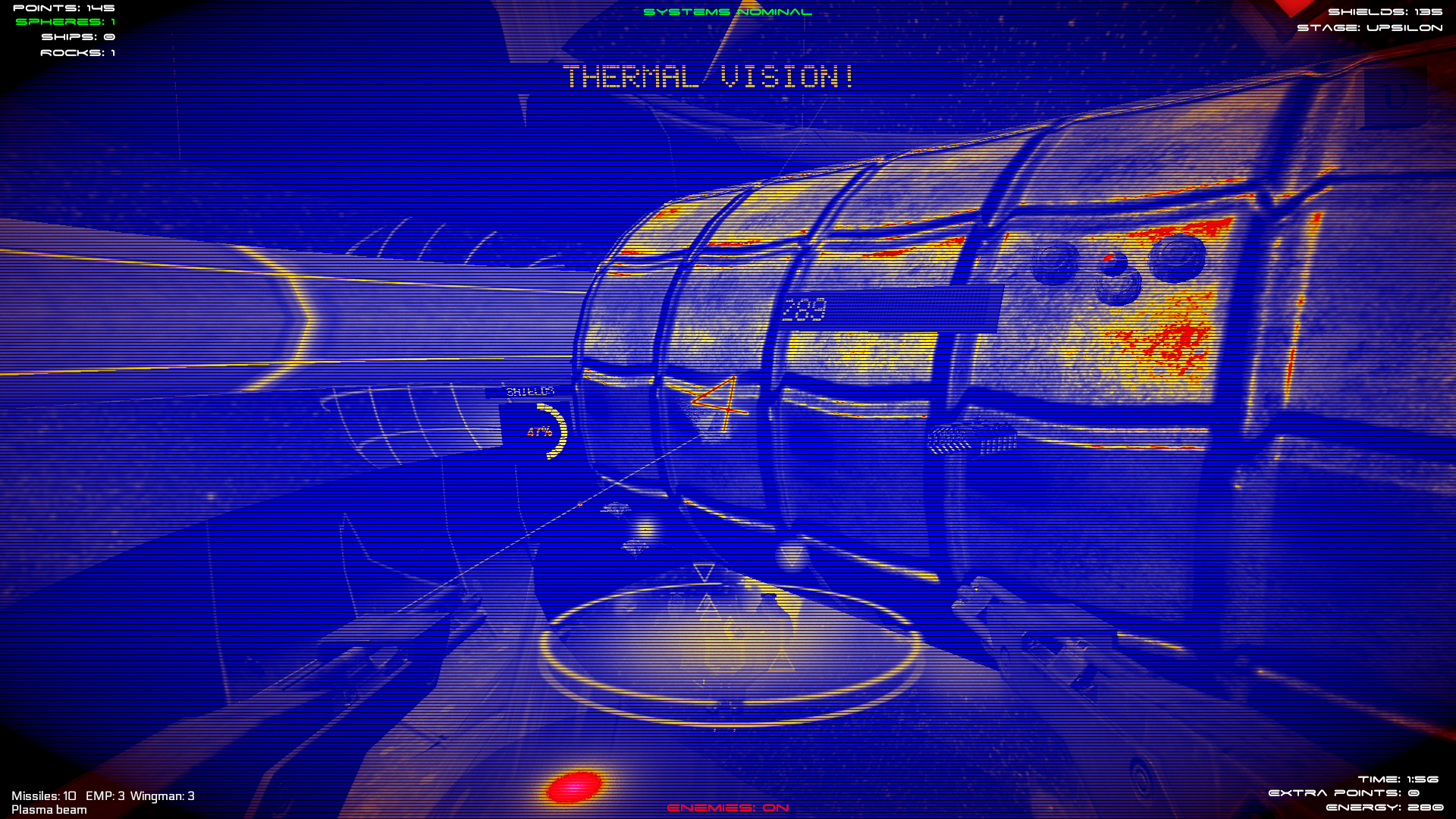 All these new features are now available, both in the Steam shop, where we have also included a demo, and in the Xbox and Windows 10 shop, where the game can be tested for 24 hours at no charge. Thank you very much. See you in the next scenario, which we will announce soon.