Scifi, sports, survival, action, and space simulator
Here we are, at last, and after intense work of implementation and testing. The result: a new game that wants to combine different disciplines and types of digital entertainment.
The final question is: what is "Stellar Sphere"? Basically it's a sport set in a science fiction universe. Distantly based on a game from a science fiction novel, "Stellar Sphere" is a zero gravity survival game. The goal: to get the most points and scores.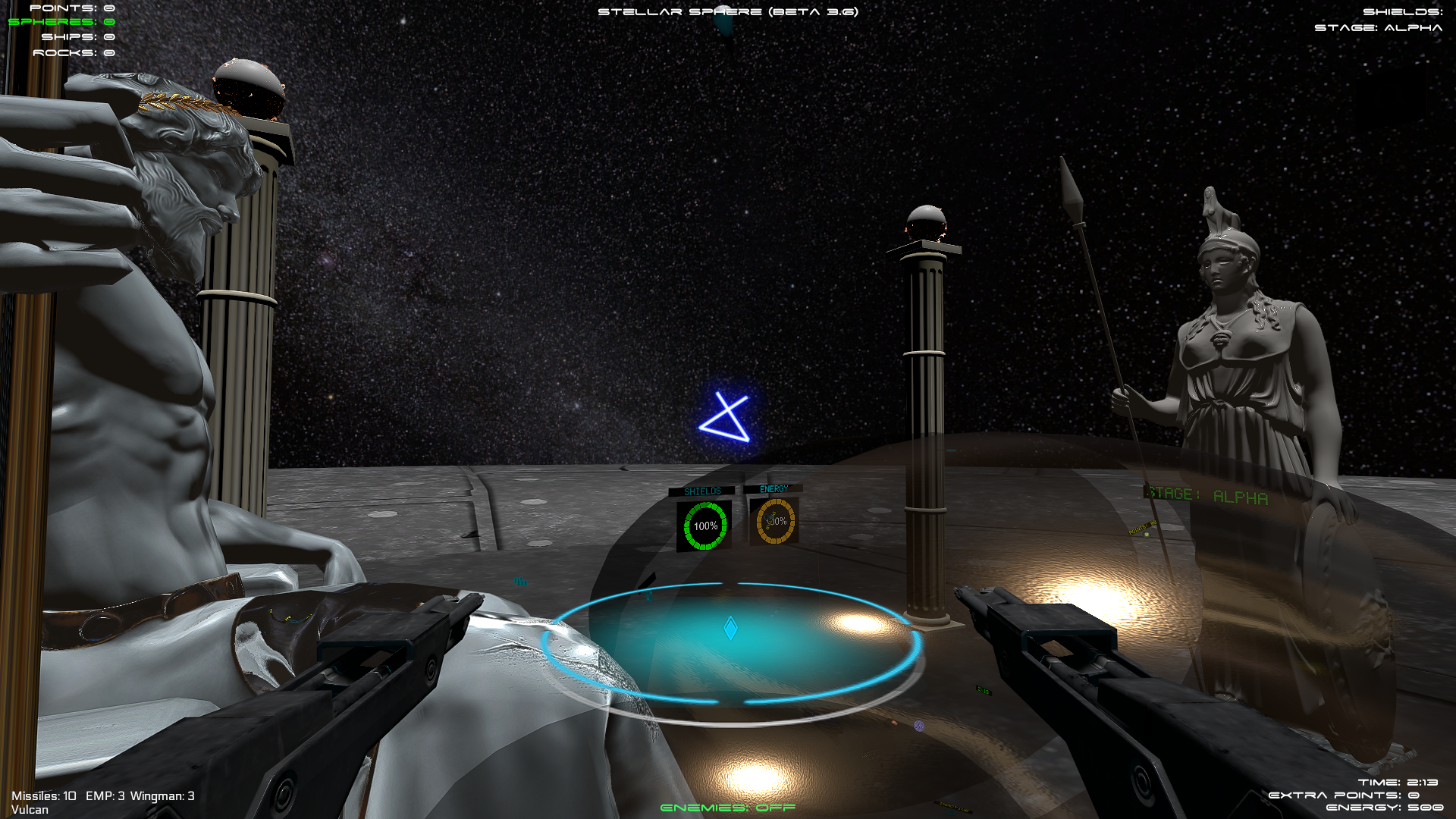 How to survive in Stellar Sphere
The way to do it: Survive an endless number of enemies and traps that are developed during the 24 levels of the game, plus the time from 3 to 15 minutes per level, plus the infinite final level, for those who want to reach levels that go beyond what was designed by the developers of the game.
The vehicle is a space fighter, so we could also say that the game is also, in a way, a space simulator, since physics moves the ship at all times. A physics that can be increased or decreased at will, like so many other things. The sphere also moves under the laws of physics, but in addition, gravity, which is normally zero, can be altered.
It is possible to activate a low gravity, or a more intense gravity. By doing so, the scenario changes completely, as will be seen by those who play the game or the demo of ten levels, which will be available before the exit of the game so that everyone can get their own ideas about the game. These ideas can be passed on to the development team, who will adjust those opinions that make the game as perfect as possible for everyone.
Adjust the difficulty the way you like it
The four levels of difficulty, plus a special bar of various effects, which can be increased or decreased, give the game many more possibilities. Even the upper pointer, which indicates where the sphere is and where the active wormhole is, can be deactivated. If this is done, the game changes completely, because you have to look for the sphere, which appears at a different point in each goal. And then you have to look for the active wormhole. We assure you that this adds a level of difficulty that will satisfy the most demanding players.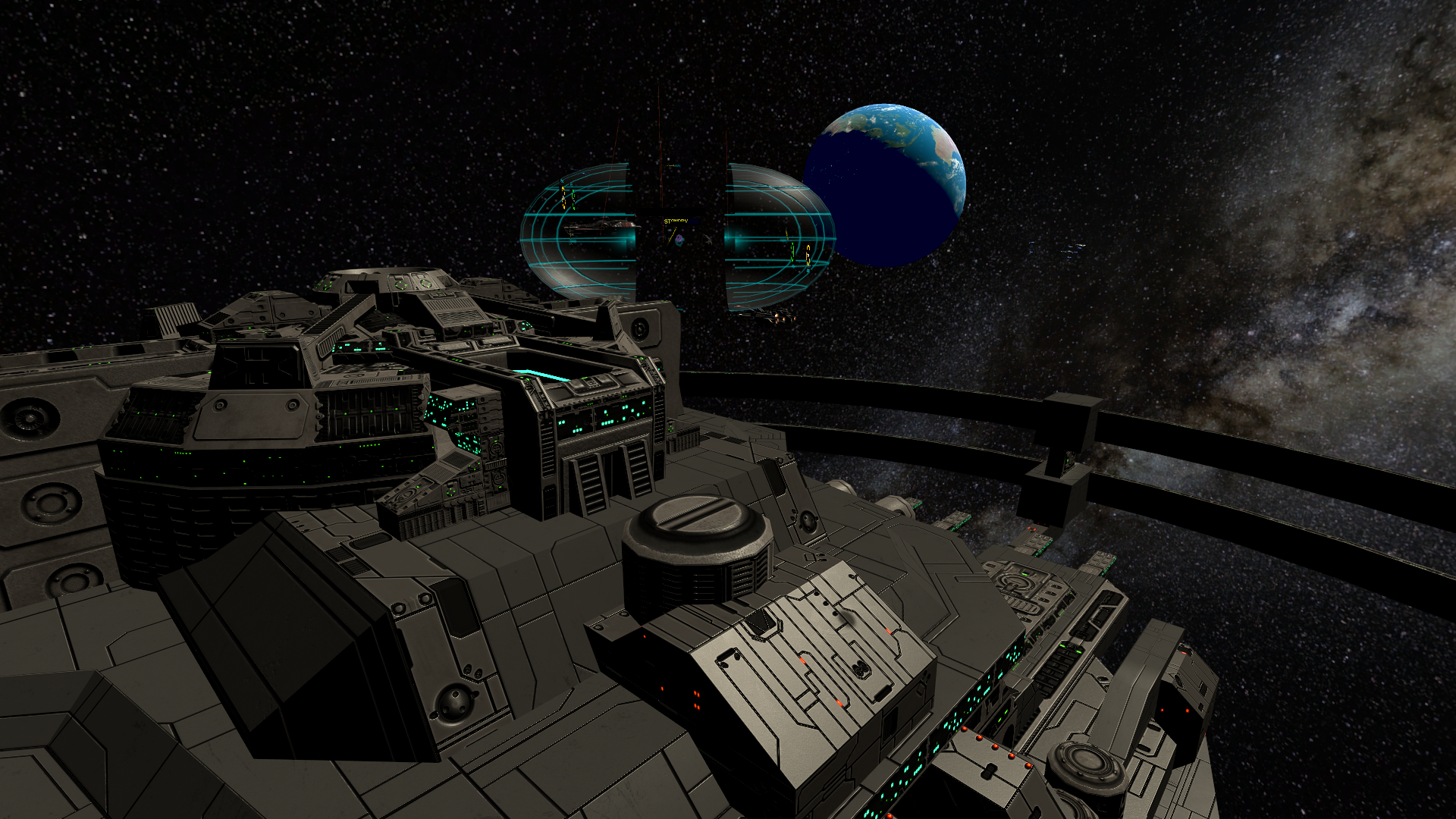 Soon we'll be releasing more info and videos to show how the game works, and of course data about the demo, critical for us to know how you feel about the game. We want to know about you, and give you the best experience from day one.
Thank you, and see you soon. Have a nice zero gravity day!