Game Beats

A lethal virus has infected Treasure Island, San Francisco. It is up to Captain Winter, a U.S. Army soldier working with the Center for Epidemic Research and Control (CERC), to stop the mysterious and deadly Pangu Virus from spreading to the mainland. The Cepheus Protocol is an independently developed top-down RTS inspired by XCOM, Company of Heroes, and Parasite Eve.
In Cepheus Protocol, you will make decisions that will force civilians to either rally behind you or attack you outright. How you decide to combat the virus is entirely up to you. You can fire bombs and leave no trace of human life behind or you can try and save everyone at the cost of your squad's safety. The game features a full day and night cycle and will adapt over time to make the Infected more dangerous as the days progress. The Infected will mutate and adapt to the player, creating a challenge at every turn.
You will control fully customizable teams that you will send into the infection zones to do CEDA Missions, help civilians, or just seek out Patient 0. You will lose men if you aren't careful and be forced to train and recruit from your player base. Each solider will be unique to a point with randomly generated traits and skills allowing you to tailor them with specific tactics.
You will have to use all the tools in your arsenal and research the plague to discover its origins. You will use your knowledge to cure it to stop the virus before it causes everything to spiral out of control. You will hunt Patient 0, a unique carrier with special abilities that gets stronger as the days progress. You will be confronting and fighting her over a span of main missions and side objectives riddled across the island.

---
Make sure to follow us below for the latest updates, funny bugs, or simply come chat with us:
---
Our Steam page is now LIVE! You can now wishlist - click on the link below:
Show your support by voting for us in the Top 100!
Want to be a playtester and help shape our game? Applications are now open!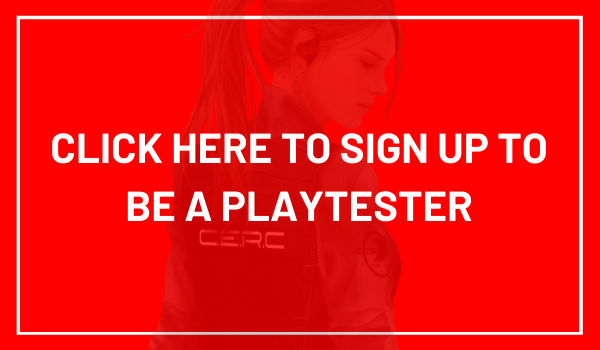 Conventions
This month, we had the pleasure of attending our first convention: Sac Gamers Expo! A big shout-out to ess_lita on Instagram for sharing this amazing moment of a convention-goer enjoying our game!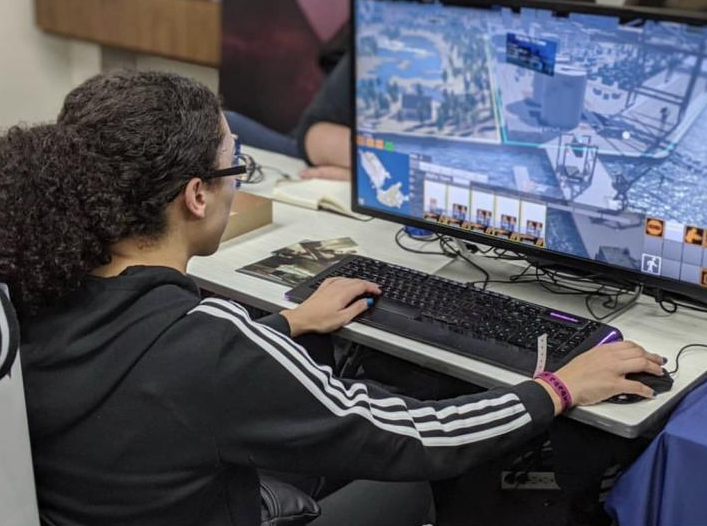 Modeling
Although we're adding this next part of the update under modeling, the character customization has been a total team effort! You'll now be able to customize your squad and change everything from the hair to the goggles.
An early view of the beginning of eye customization: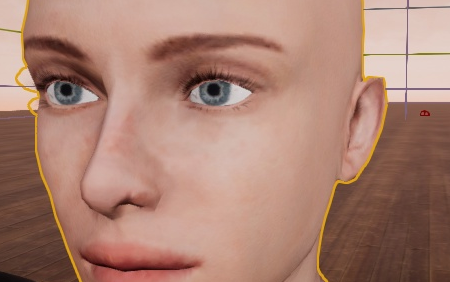 Whether you're going for a realistic look or your best try at making a waifu, you'll have a ton of colour options for the eyes: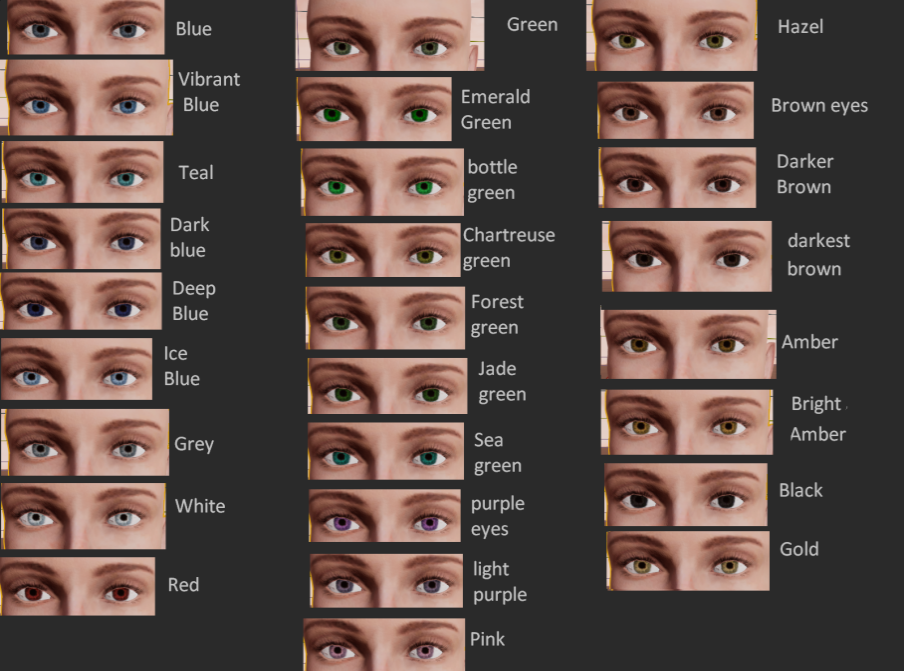 The beginning of what will become the customization screen: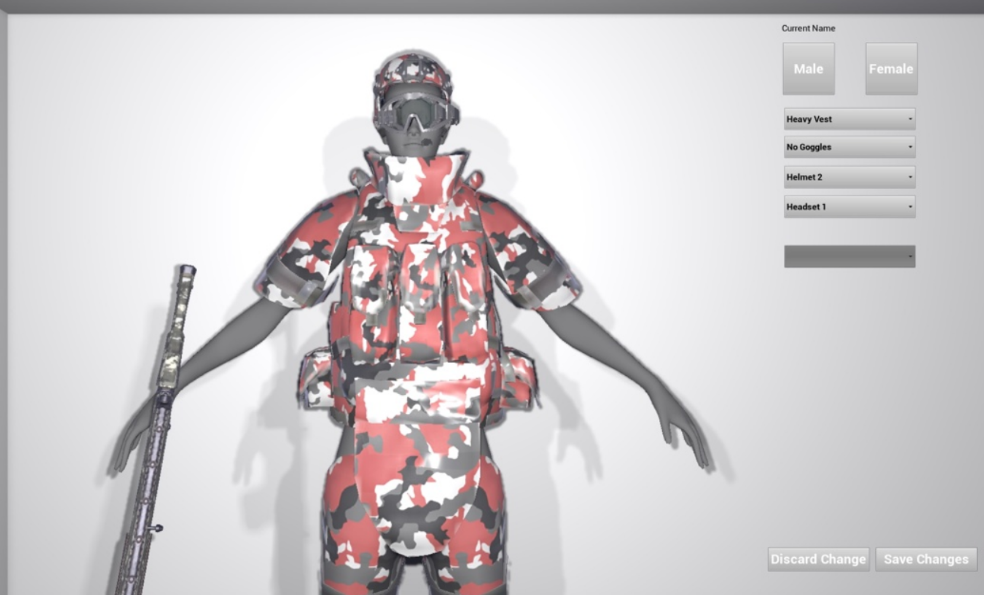 We tested out different animations depending on what gun you wanted to preview: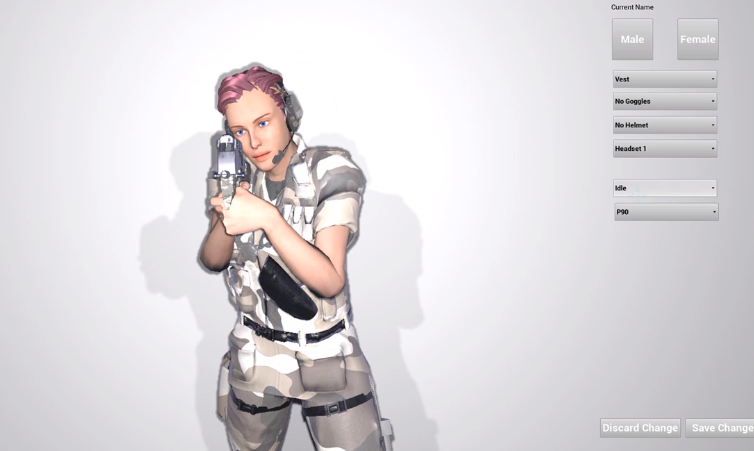 Although the UI is still a WIP, we discussed several options as to how we could display all the different categories you could choose from: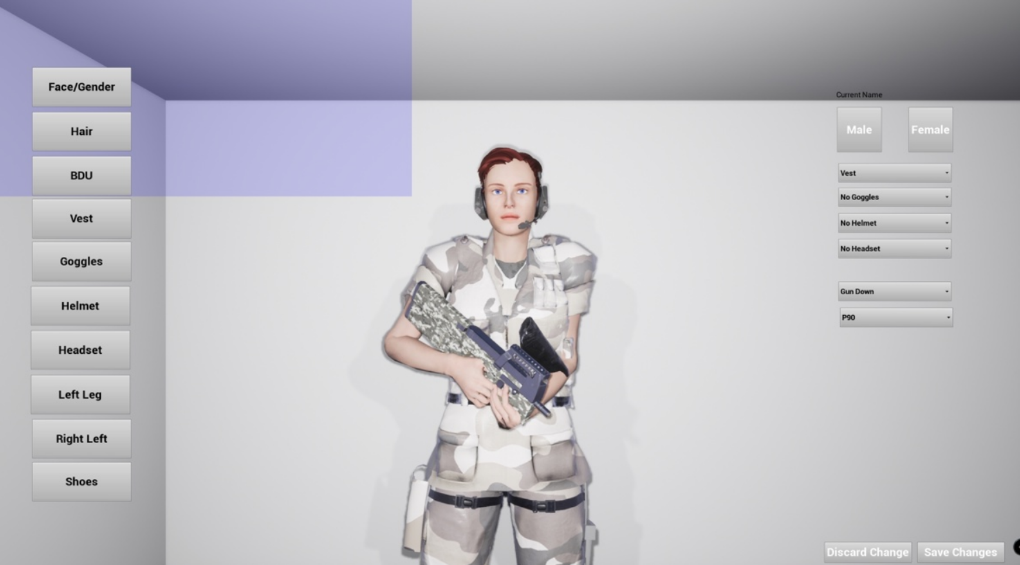 We even played around with the camera viewpoint in this screen!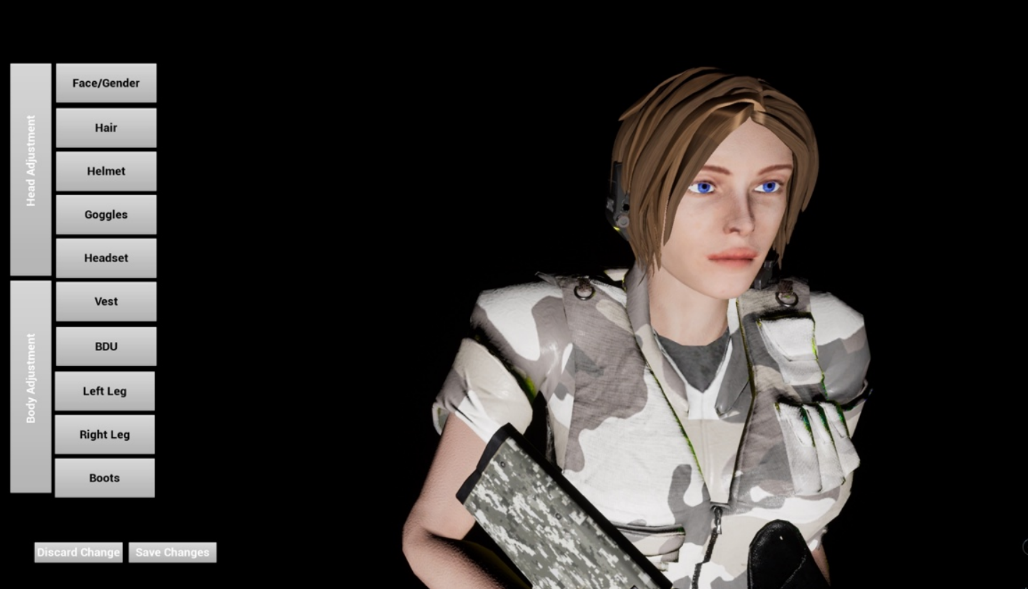 We then added the different camo options you can pick from: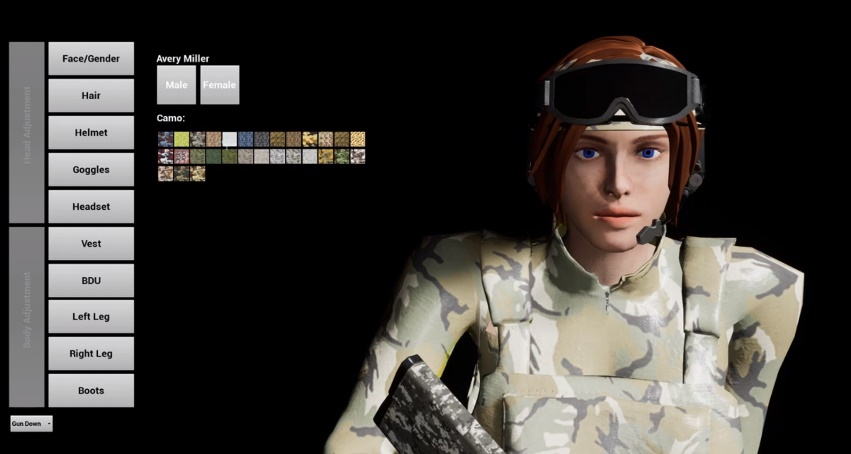 Are you excited to create your own characters? Let us know what kind of character you'll create in the comments below!
Here are some of the clothing variants that civilians will be using. Still a WIP as these aren't the final colours!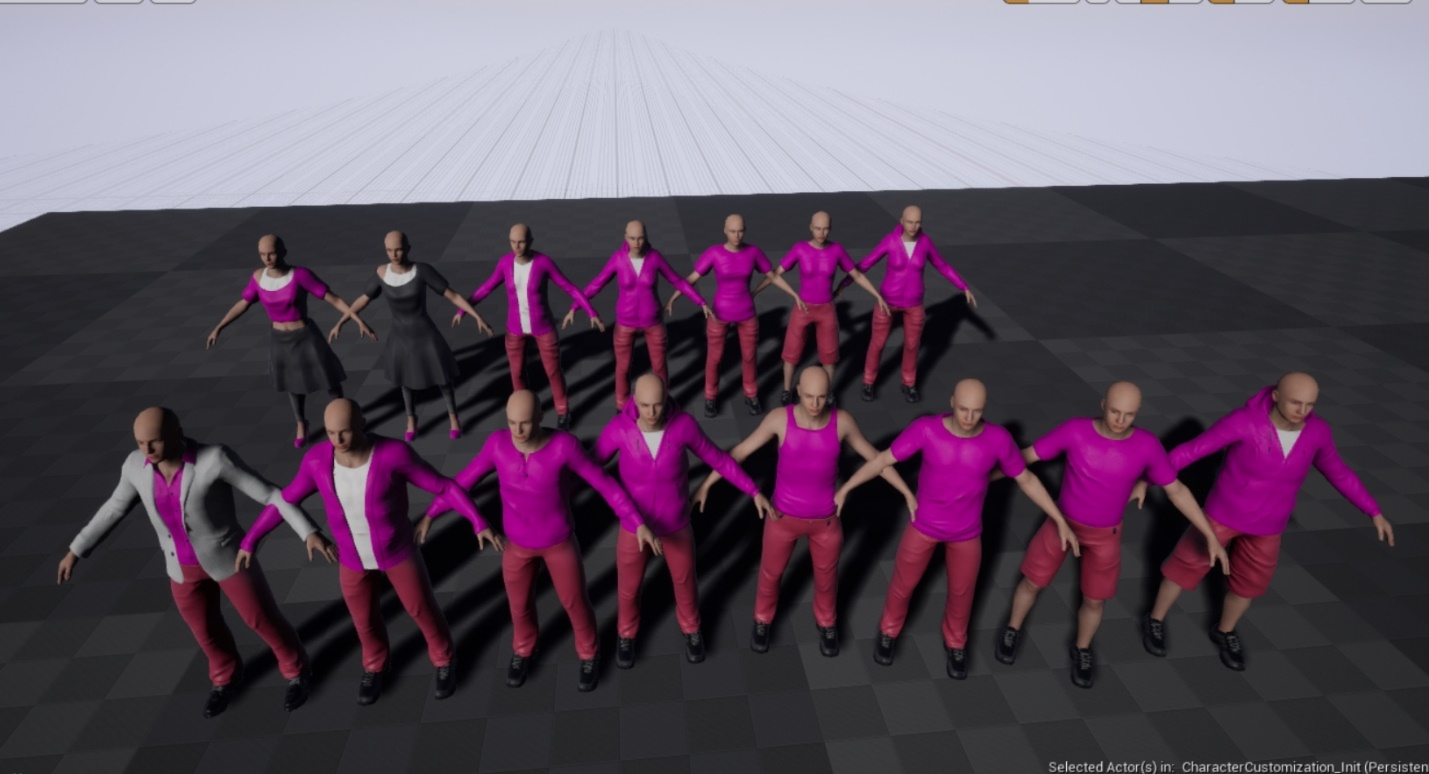 Programming
We've been working really hard on trying to find a balance with our Fog of War (FoW) – we're trying to figure out how much to show so that it's challenging but also not too little where you can't see the infected coming at you! Here's some of the work Derek has done on it: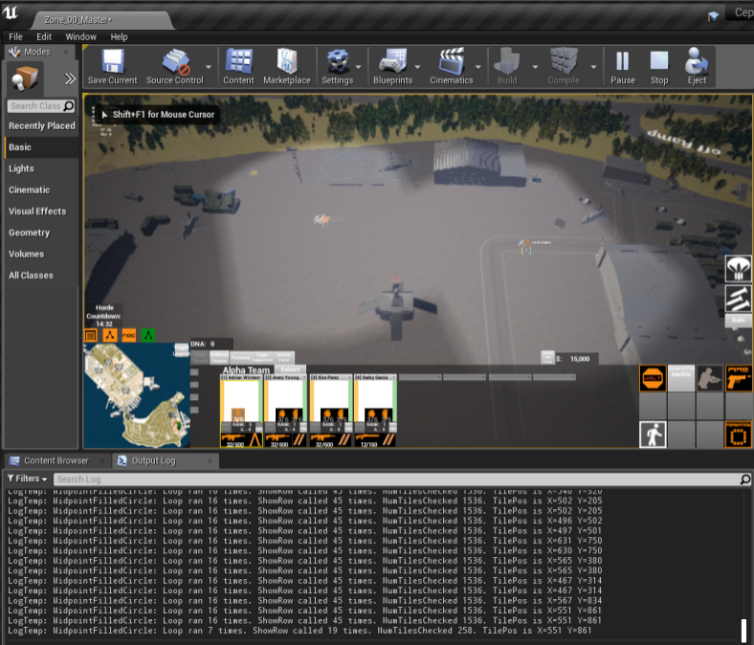 Green lines are 'tiles that registered as visible', but you can see that the actual visibility is offset now. Red tiles are tiles within vision range, but not within peripheral vision.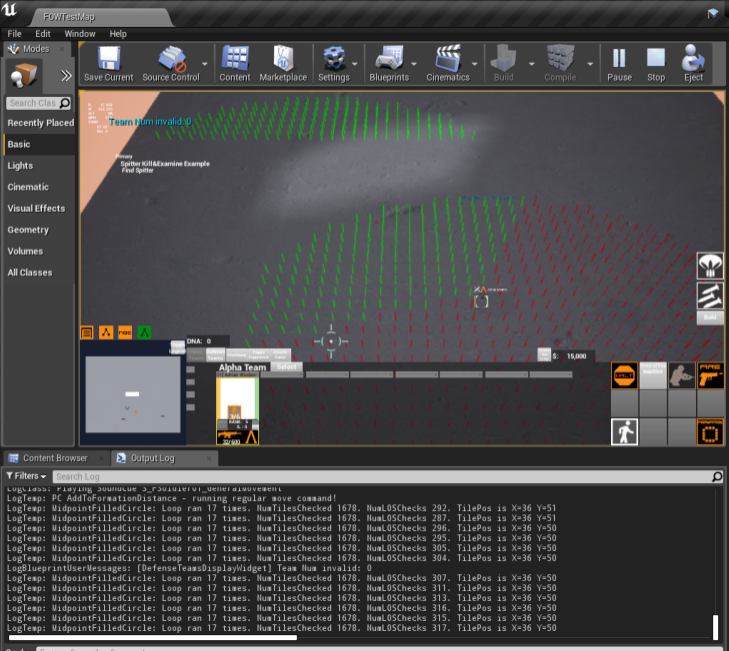 And now, the final product!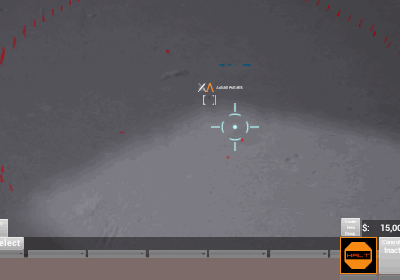 We've also been working on performance!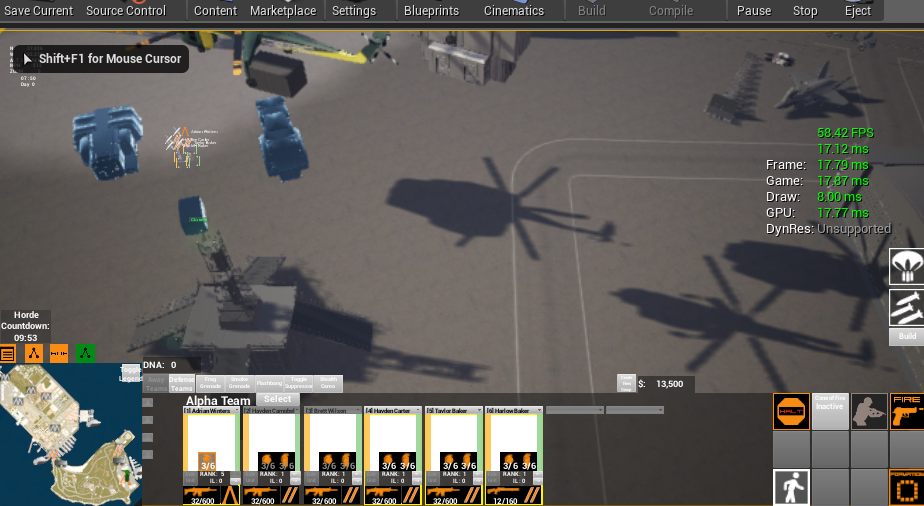 Someone on the team suggested we make the selection rings less dull so we give you the VERY blue results! Maybe it's a little too much though...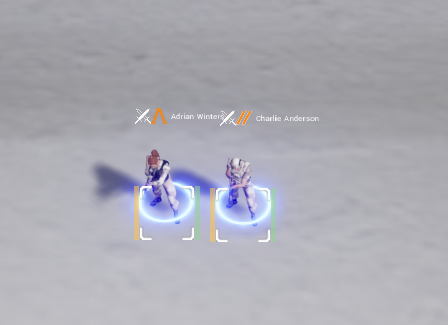 …and magic! These are the new selection rings: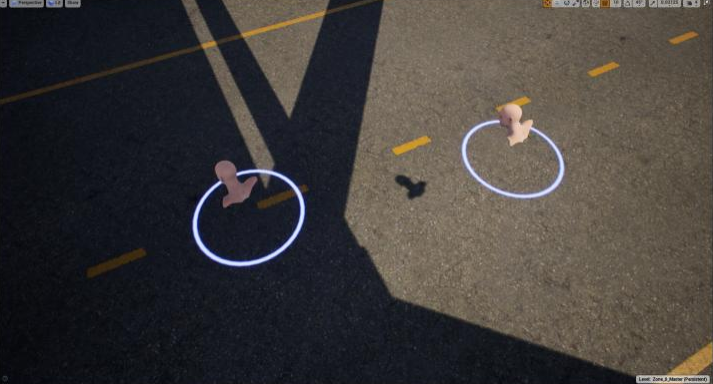 Derek worked on multioverlap volumes. These will be used for when you need to move civilians towards a safe area.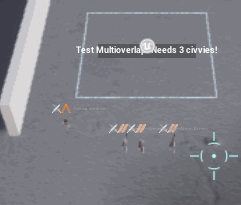 We also added some small changes like when you order in a care package, they now have parachutes!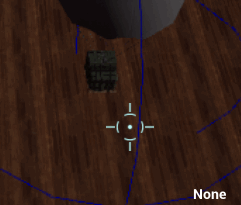 In addition, Derek has also been working on the bounty system and menus that go along with them: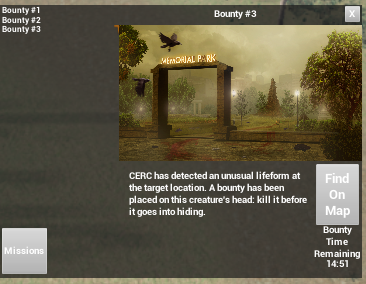 Robert worked on the Mission Select animation – it's looking really good!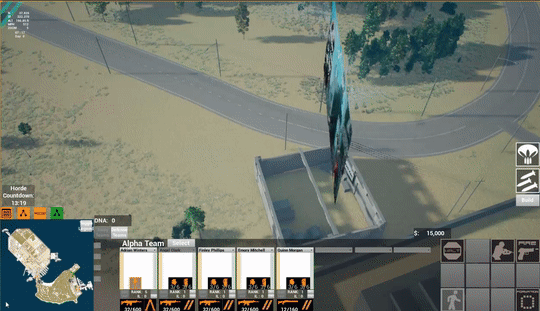 Quick shot of one of the mission… don't want to show too much!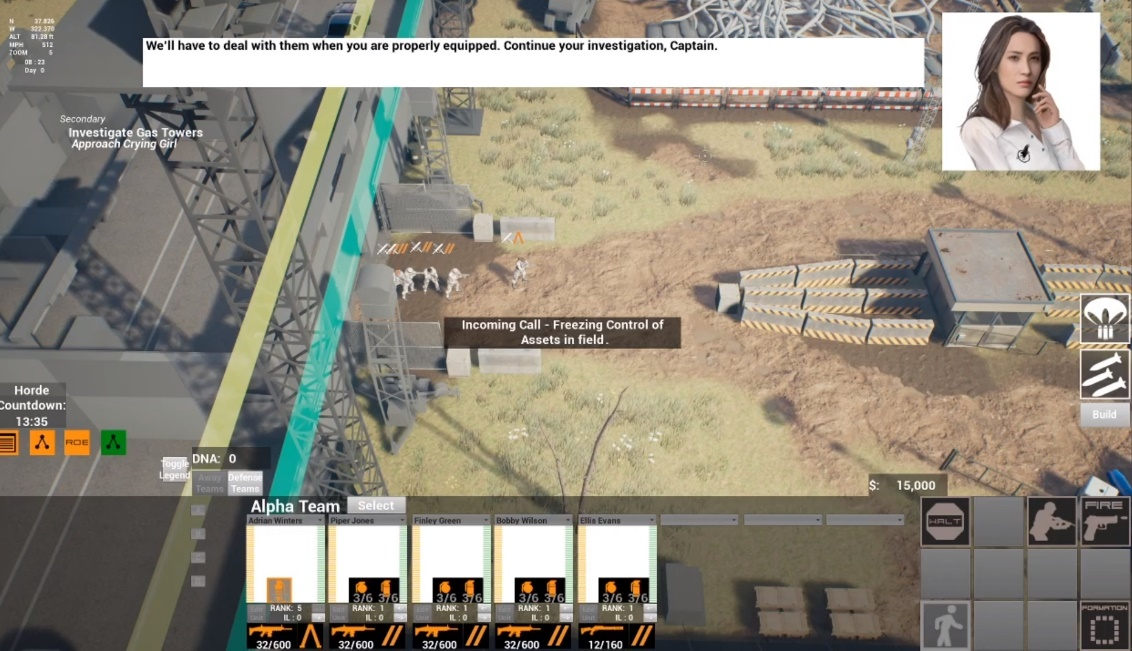 One of the things we're going to be focusing on when we're optimizing things is the Selective Fire Logic. Currently, selective fire reduces target acquisition rate (i.e. unit takes longer before shooting) while reducing rate of fire, but boosts accuracy. Below you see a time lapse of Selective Fire on. You can see the unit member is quite accurate. We tested it with a rookie, using a pistol, on a stationary target at the same distance away.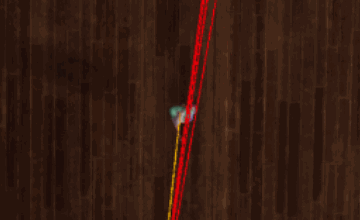 Derek added preview logic to movement itself. When you right click to issue a move command, you'll have a preview showing you where they're going!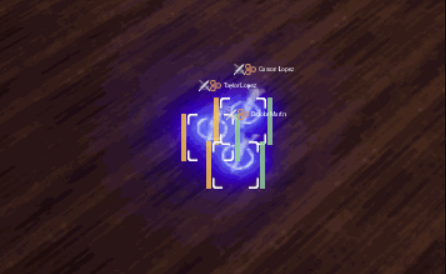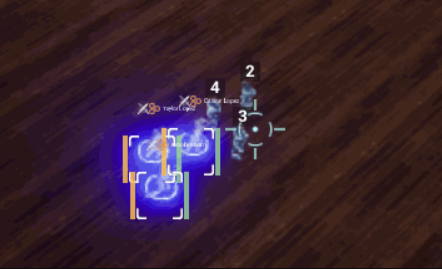 Muzzle flashes are now fixed and work with suppressors!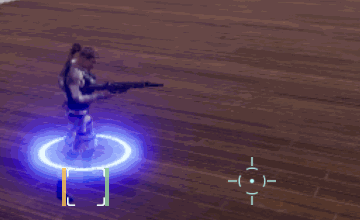 Derek's work on basic tracers is online! Here's a squad unit member doing their best stormtrooper impersonation: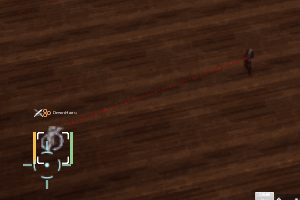 Grenade throws that are blocked will now no longer 'cancel out', but allow you to try again if you aim somewhere else.
The failed throw will now also show a 'THROW BLOCKED' widget!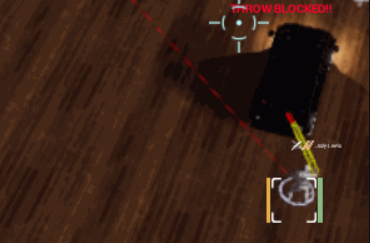 Animation
Big month for our animators! Here's one of the amazing animations Tyler worked on – smooth as butter!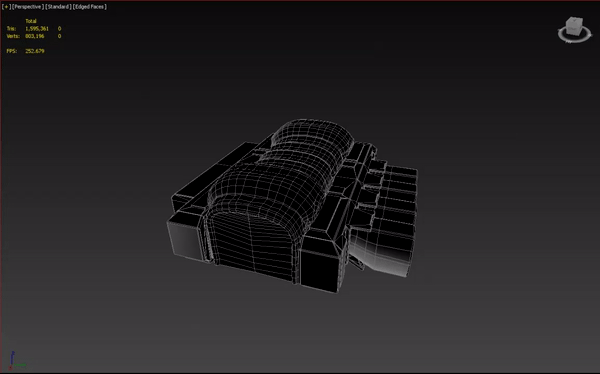 Clara did such an awesome job on some infected running animations (still WIP):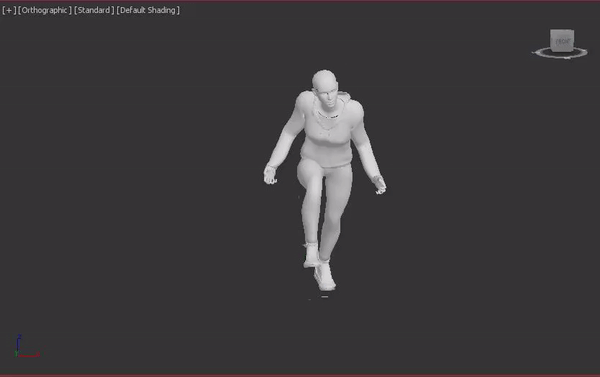 Here's a quick look at more textured version of the squad: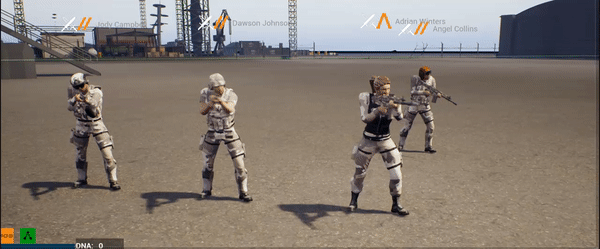 Tyler has been figuring out Aim offsets: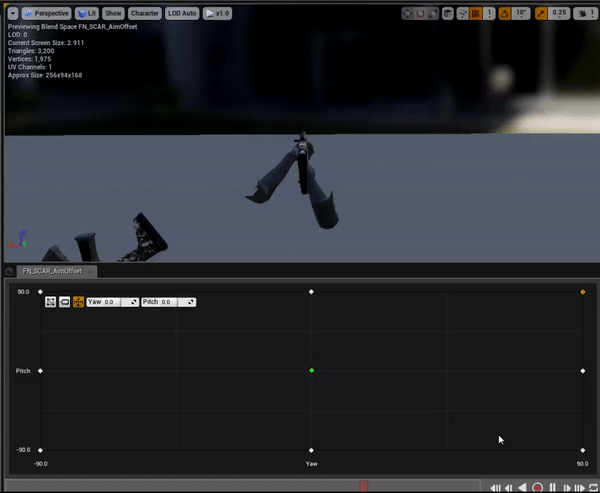 Concept Art
Although we can't show all of the mission art, we wanted to give you a preview: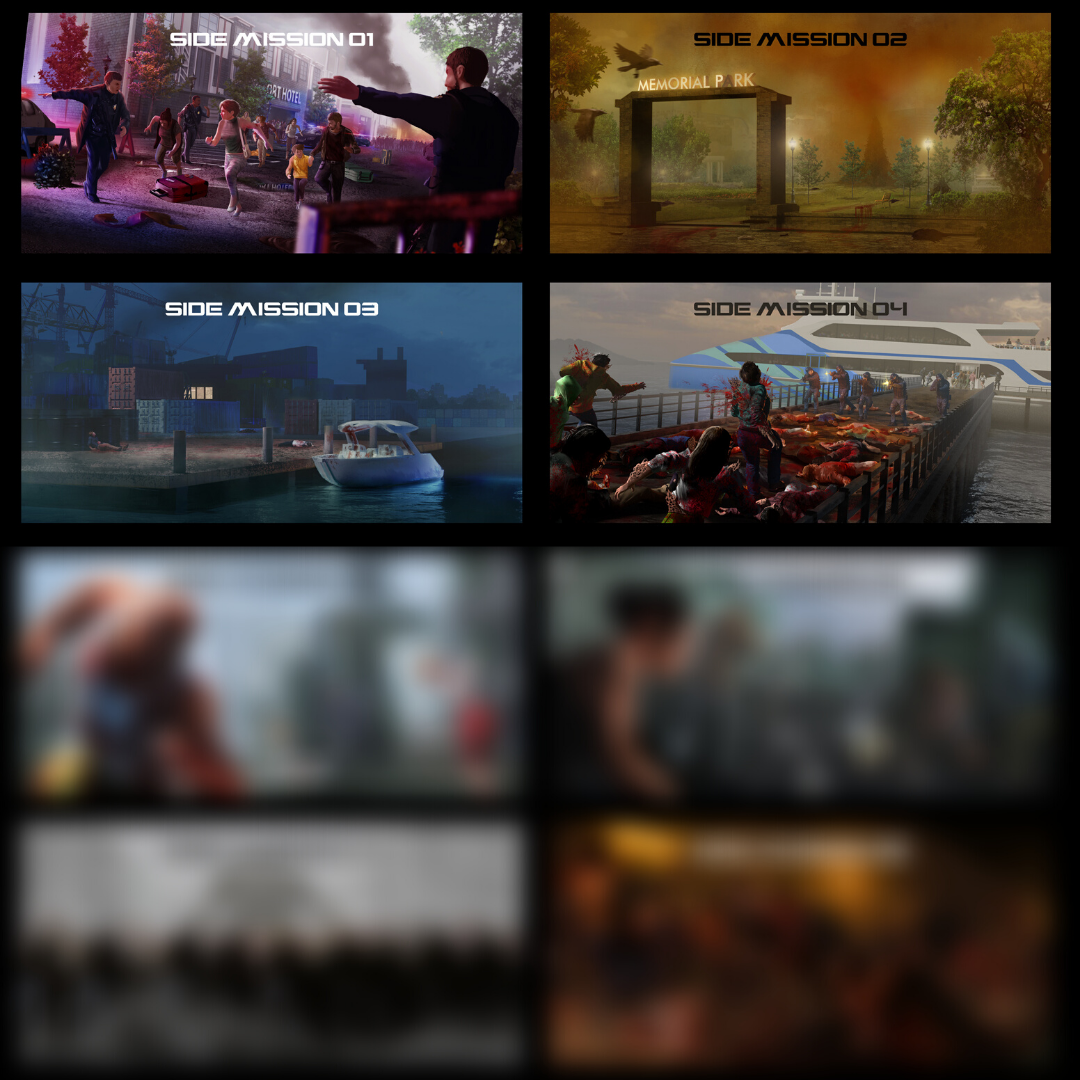 We don't have more updates for concept because they've been working on some top secret stuff 🤫
Level Design
Major updates on the level design front! Dimitry and Efrain continue their meticulous work on adding as many details as possible to bring the world to life.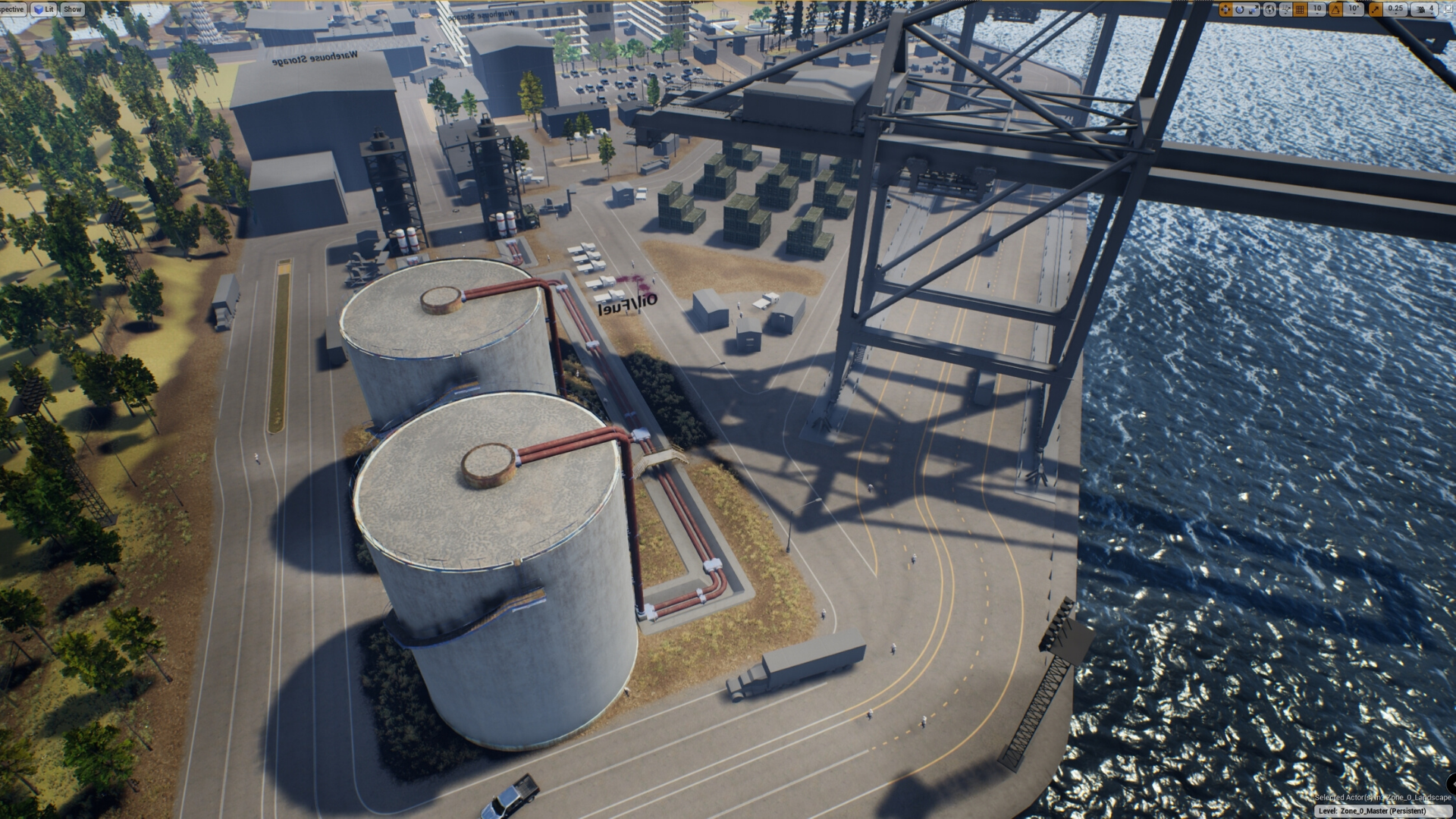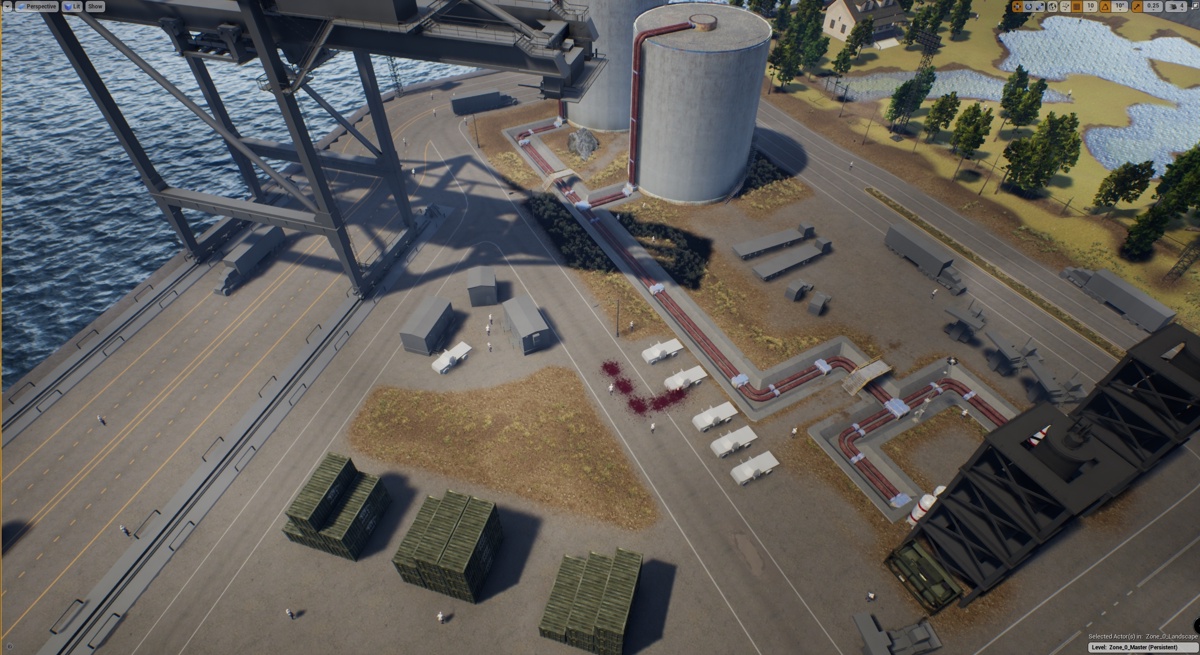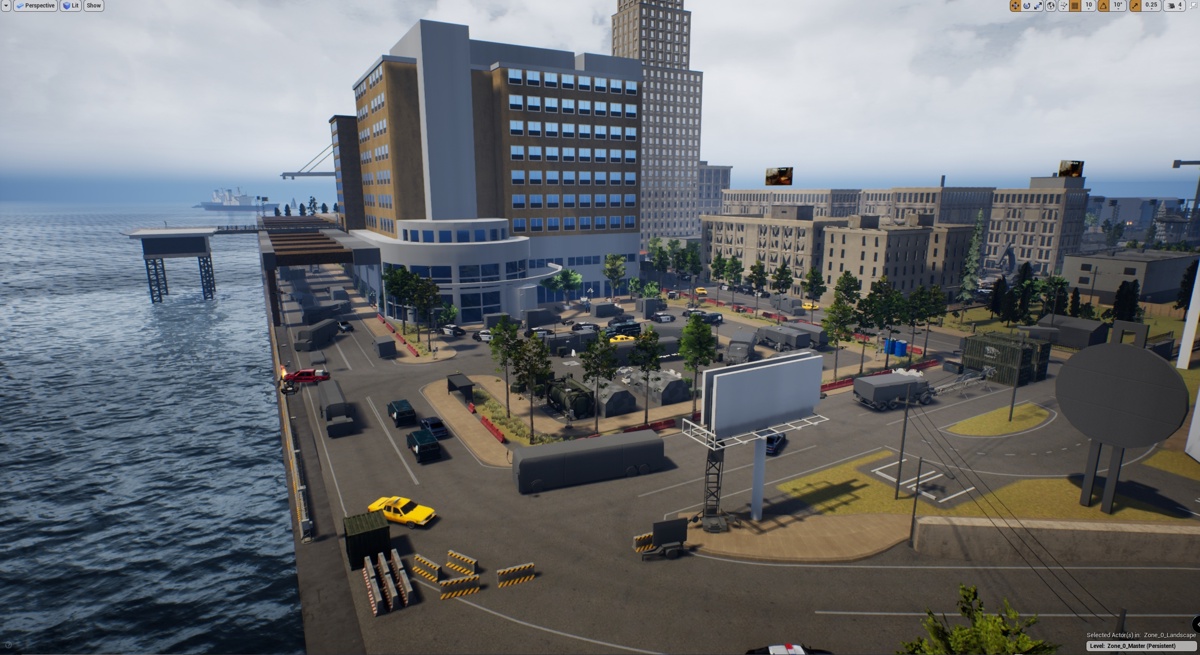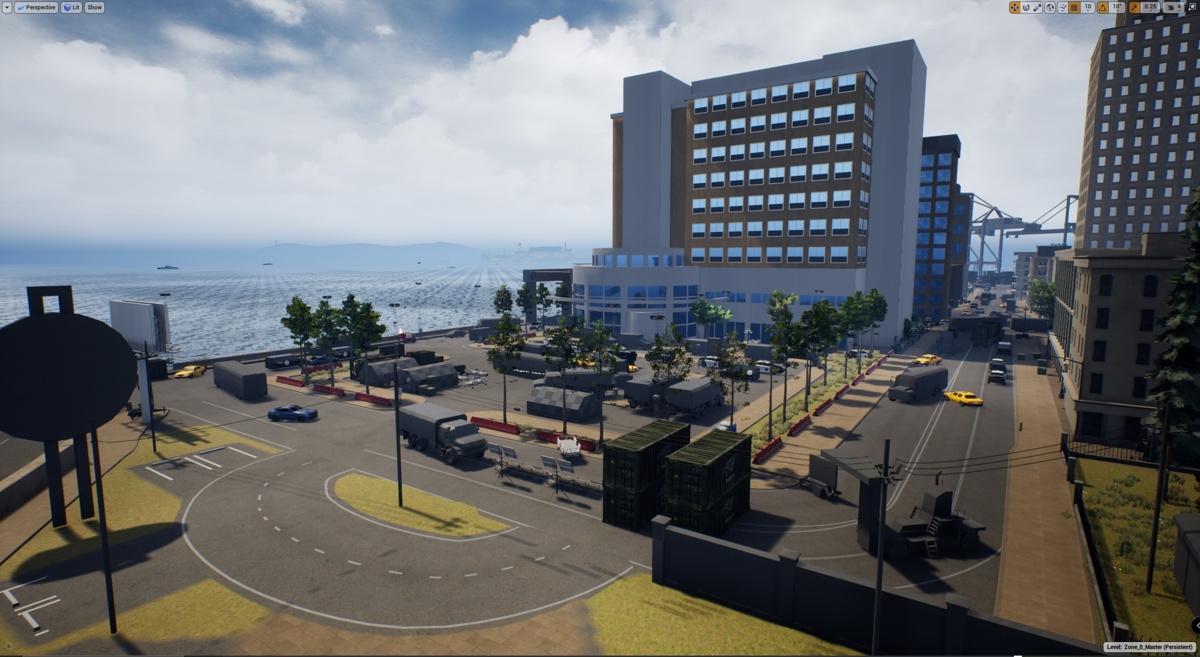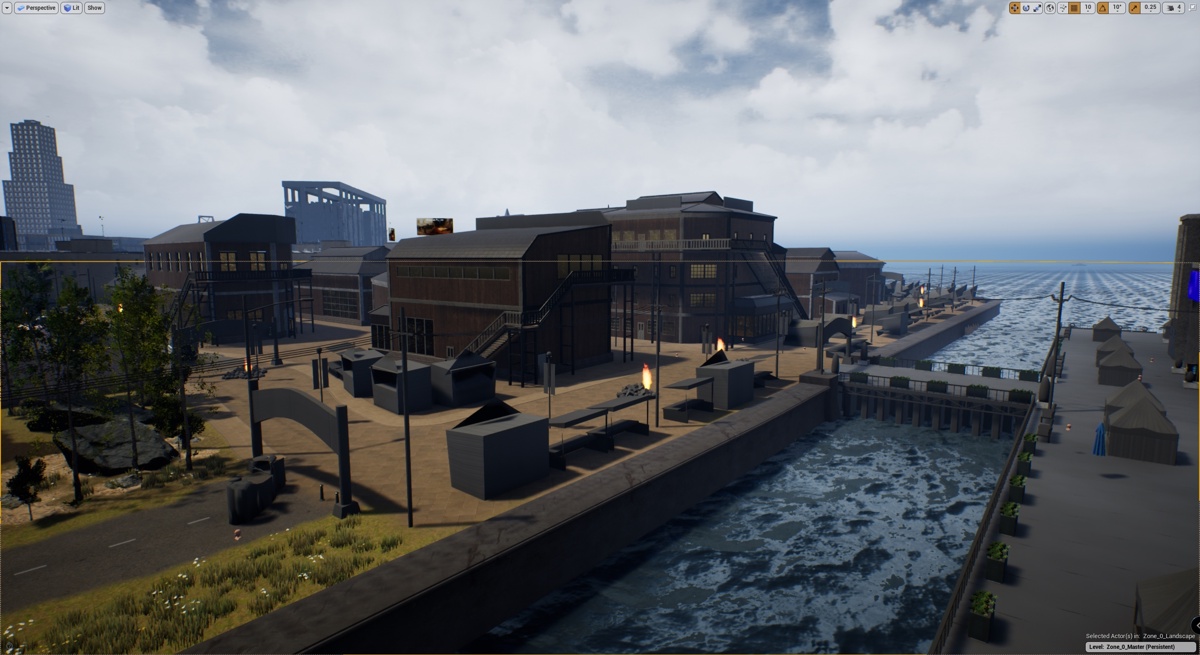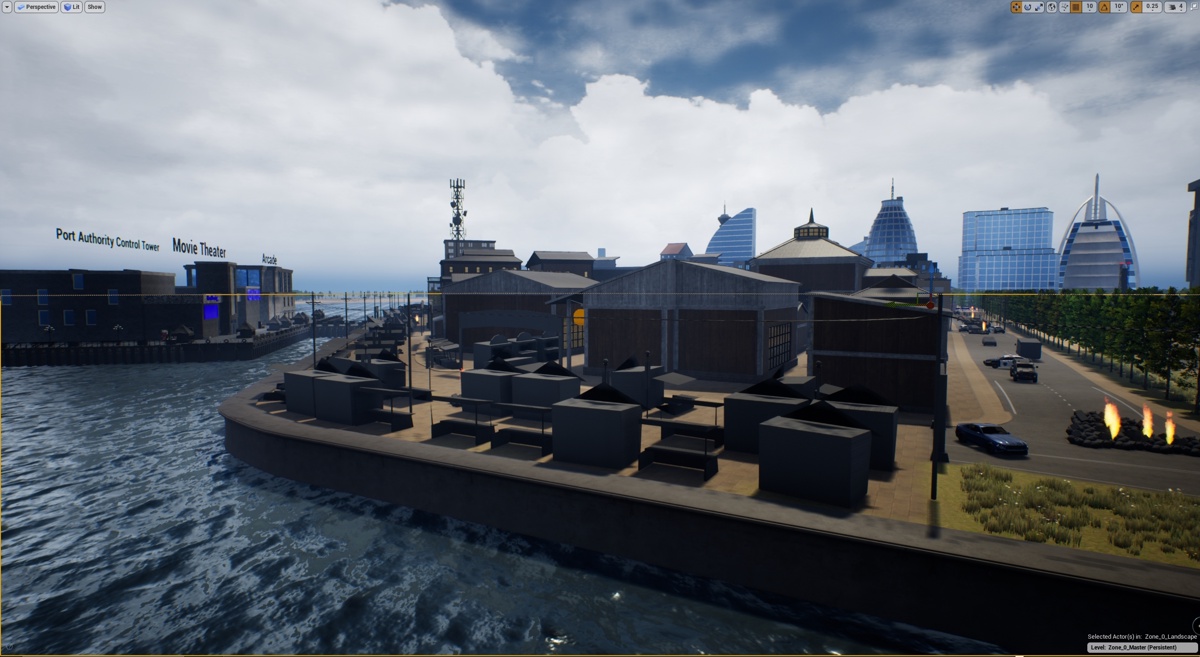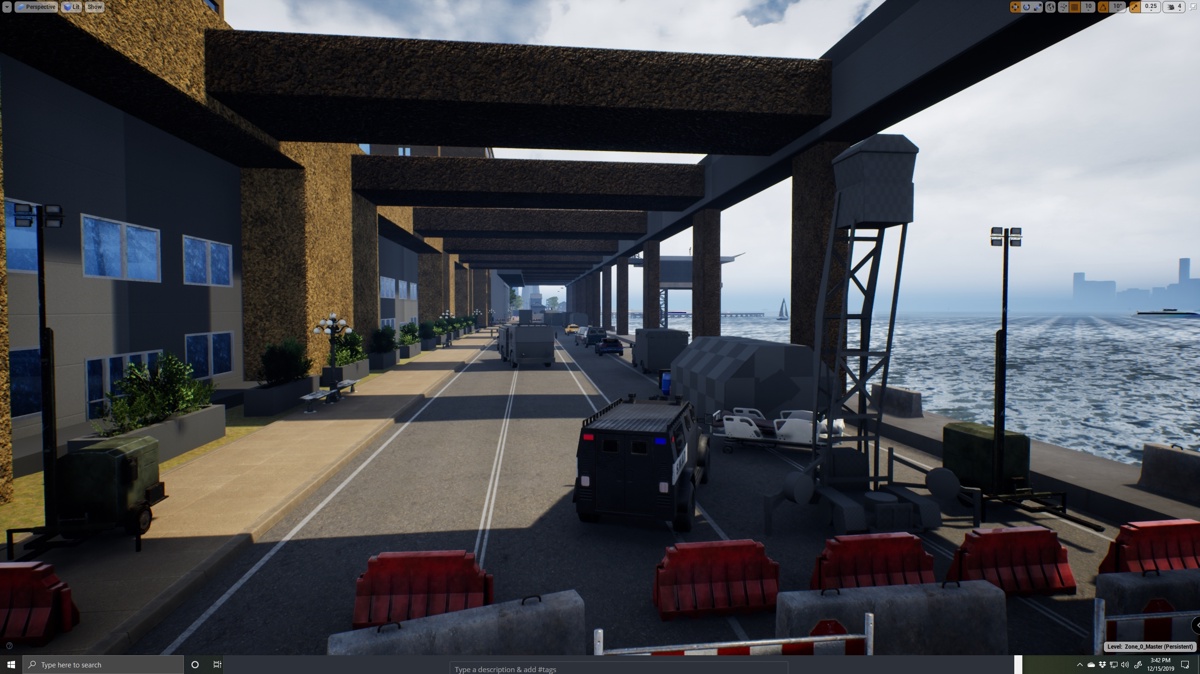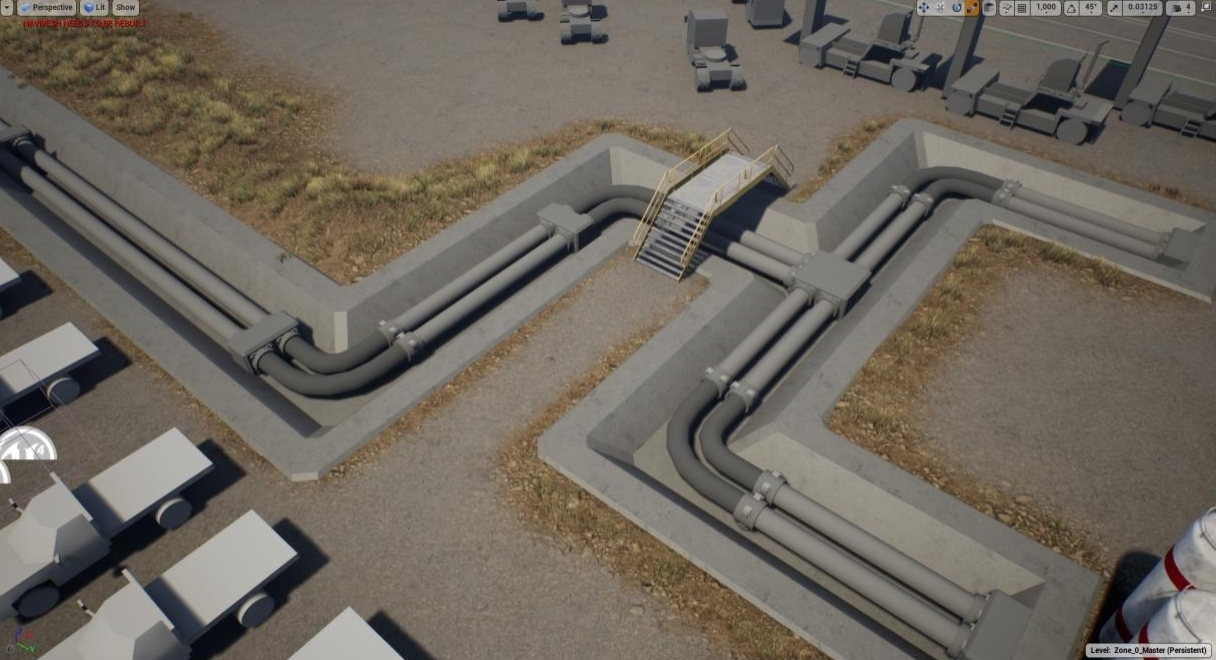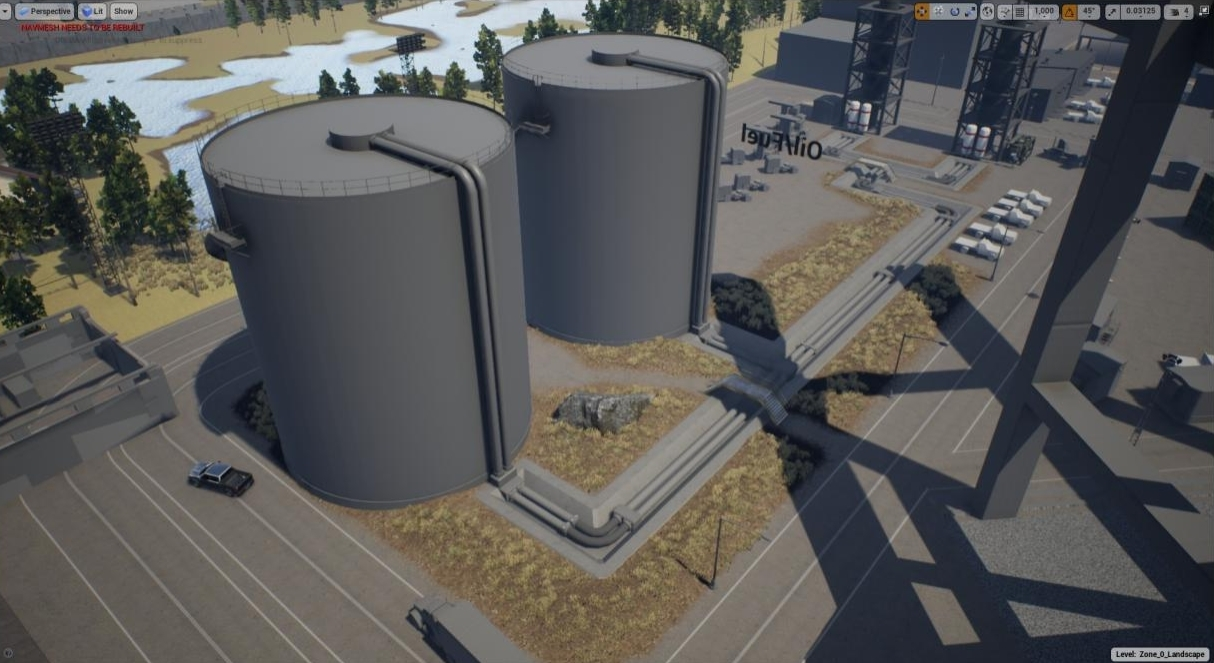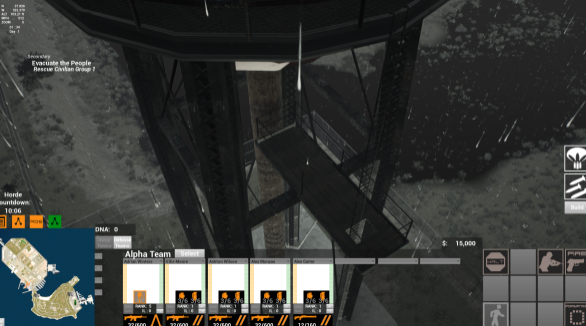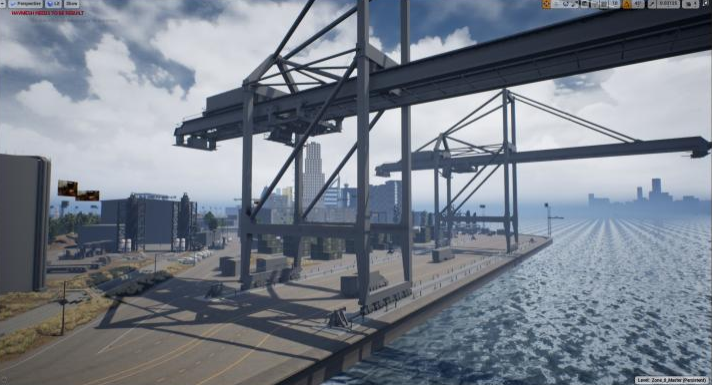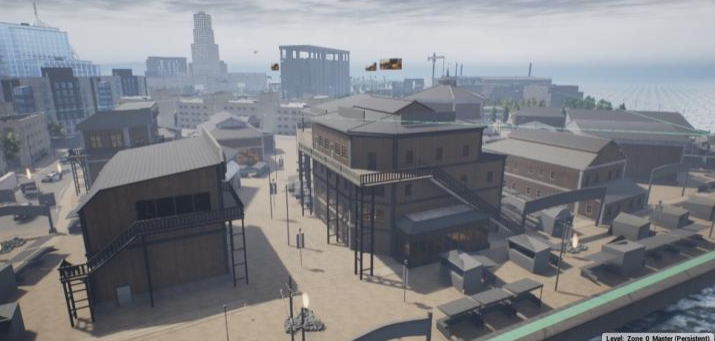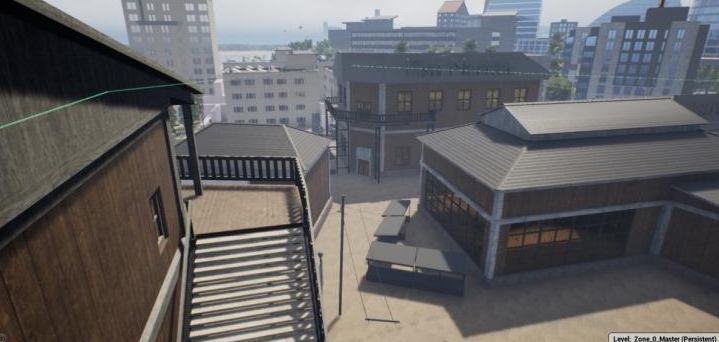 Interesting Tidbits
Since you made it all the way down here, we wanted to wish you a happy holiday season! Hope you get some time off with loved ones and get some gaming in!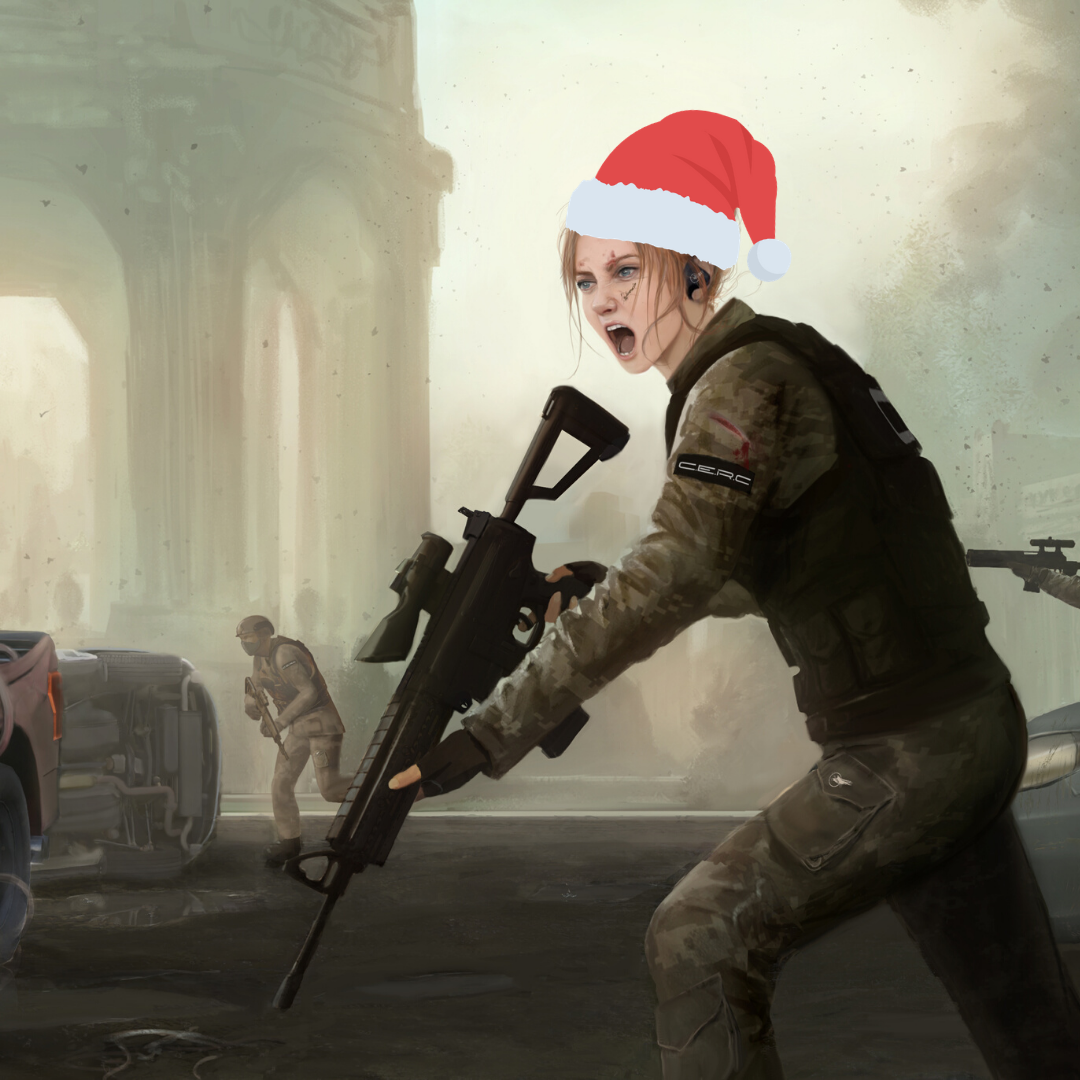 ---
Recruitment:
We're currently seeking talented individuals in the various roles. It should be noted the project is post launch compensation and we're open to flexible schedules depending on each individual. Please apply with the links below (Please note that roles where you need to show work requires you to provide us with a portfolio or website. Submissions without proof of work will be dismissed).
Questions? Email us here: recruitment@halcyonwinds.com
---
Community Discord Server
Got questions, suggestion, or just want to chat about the game? Come join us on our official Discord!