Greetings Mountaineers!
We are absolutely delighted to announce that Insurmountable is a part of the Steam Game Festival "Fall Edition" taking place October 7th - 13th 2020!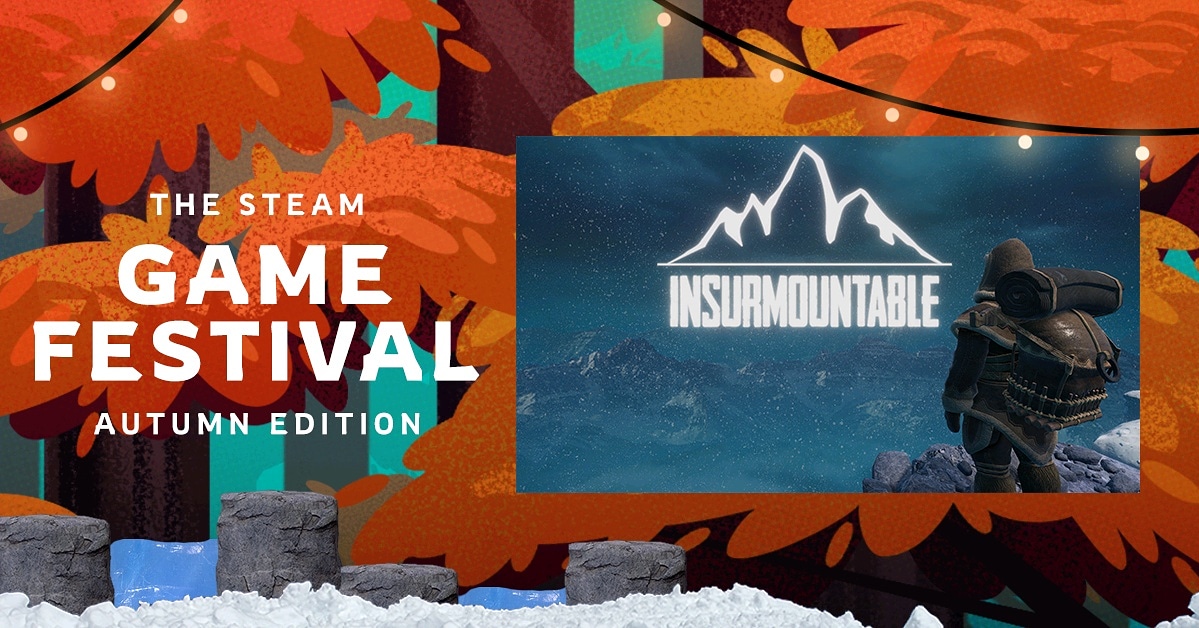 What does this mean for you?
We will be streaming the game LIVE on several times throughout the event and we will start on the very first day of the Festival Wednesday October 7th at 8 pm CEST / 11 am PST here on our Steam page with an "Ask Us Anything" with some of our team members.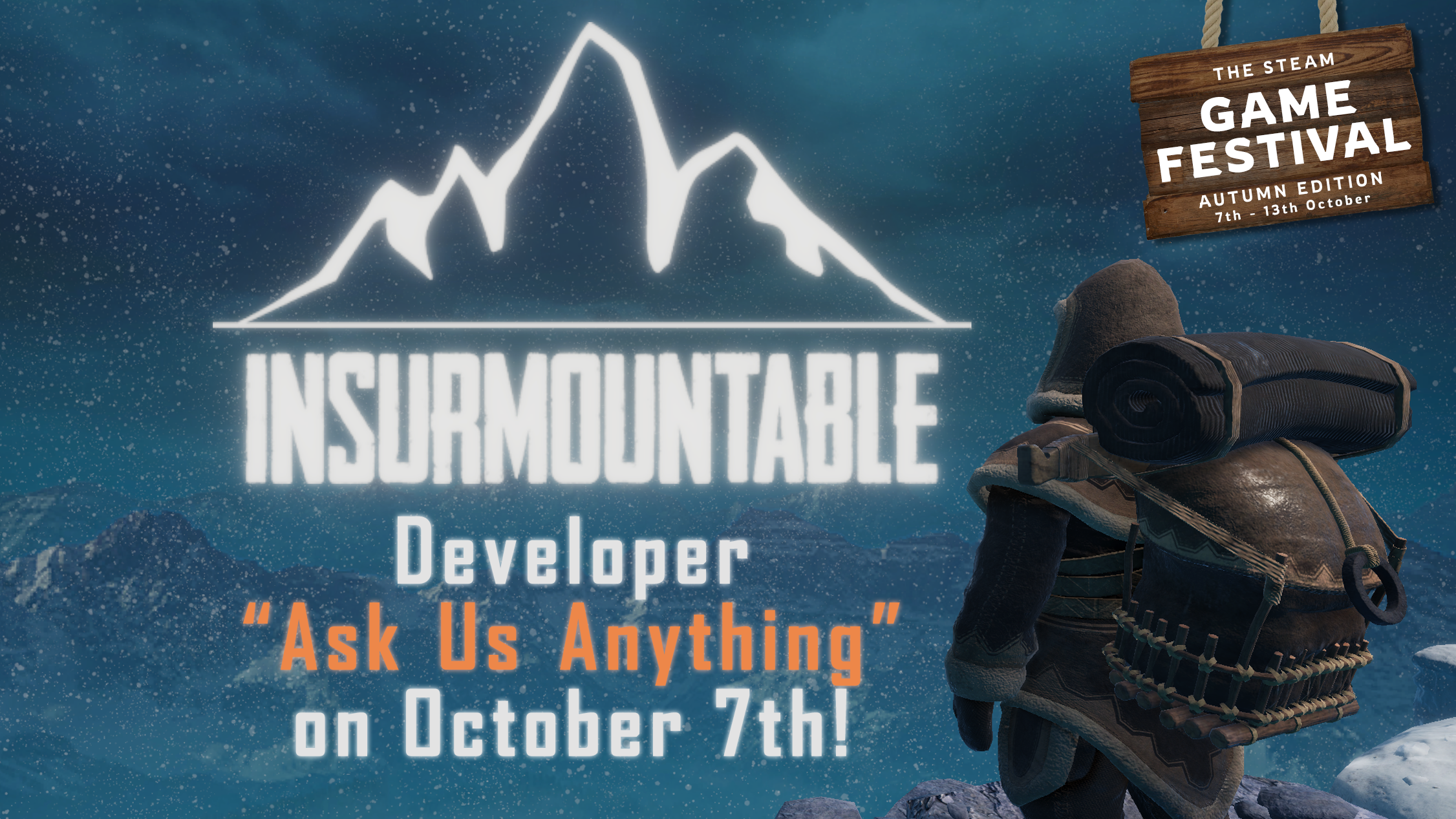 To make this the best event possible we spared neither expense nor effort and got ourselves a whole new Streaming Set Up! With everything a streamer needs. ;) We hope we can answer all of your questions a have a good time together!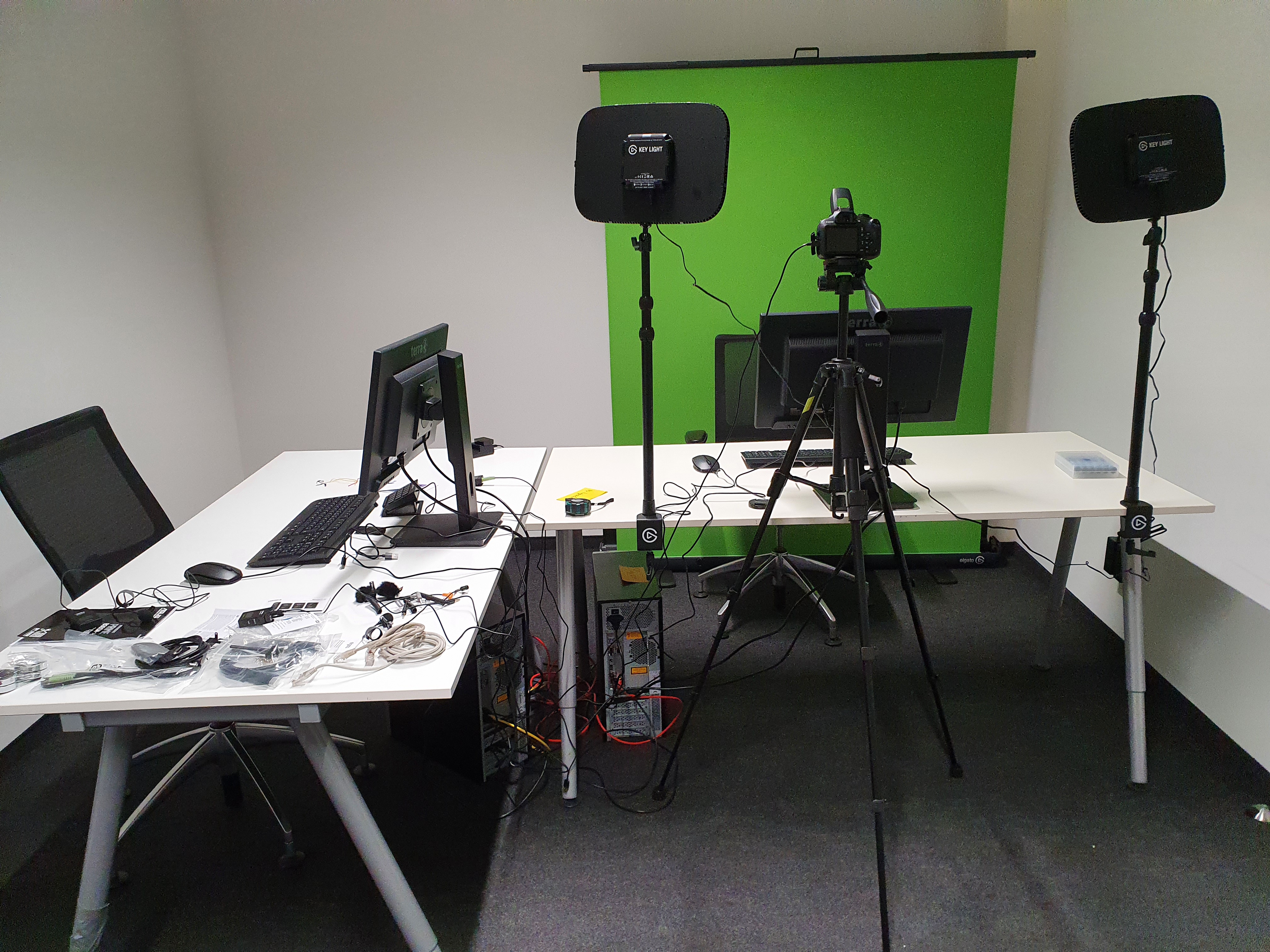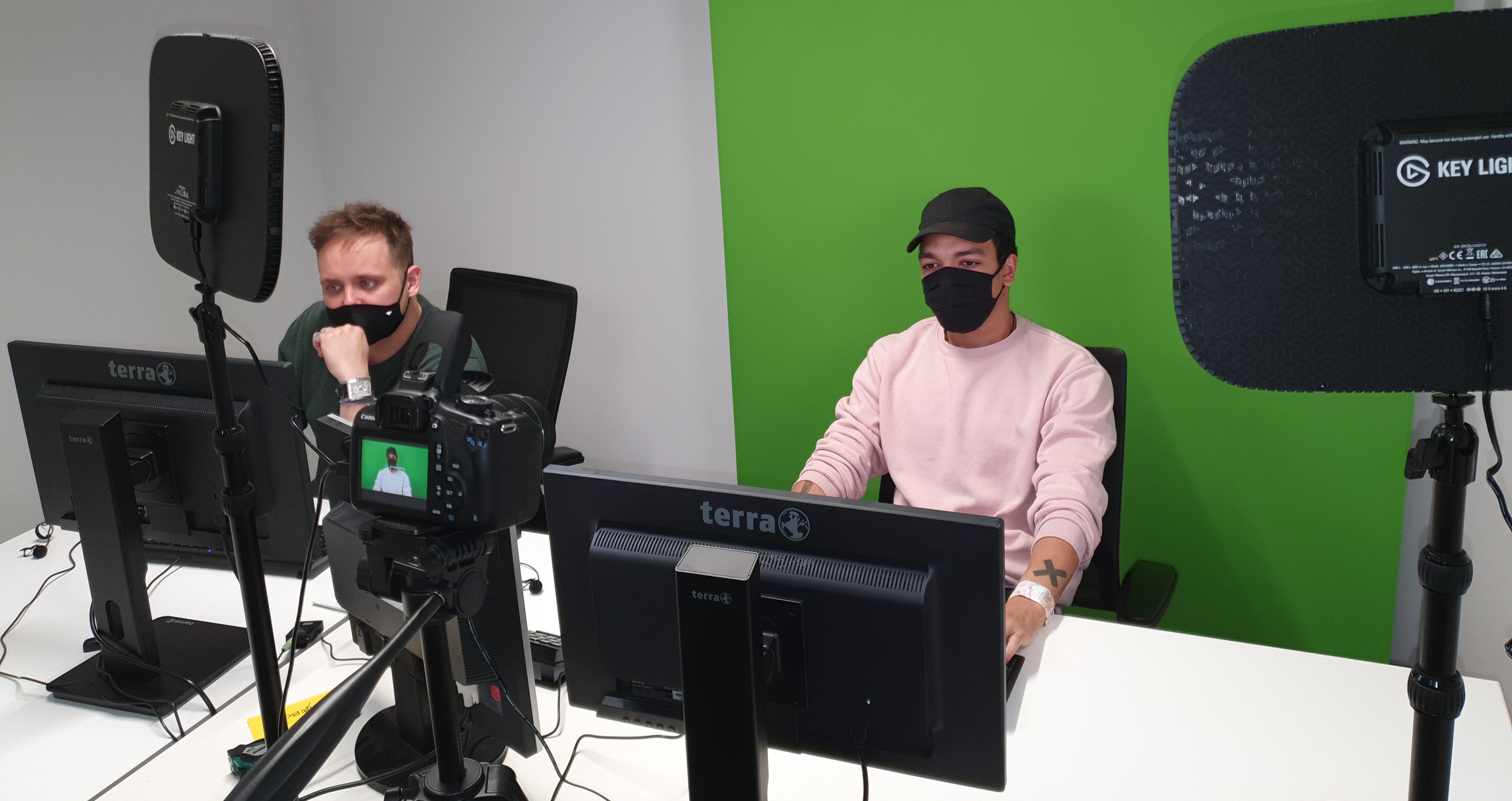 Here's our whole Schedule in CEST:
WED, October 7th: 8pm
THU, October 8th: 2pm & 6pm
FRI, October 9th: 8pm
SAT, October 10th: 5pm
SUN., October 11th: ----------
MON, October 12th: 2pm & 5pm
TUE, October 13th: 5pm

Come and help us on our way to the top of the mountain! See you there!
If you want to stay up to date with everything we do and see some of the shenanigans we do follow us on Twitter or join our Discord and tell us what you think about our Demo and the Steam event!