Enjoy!
And for those who cannot watch the video right now, we've also posted the update in text form below.
It's been a while since you heard from us but we're back with another update video!

Before we get into the news, let us announce that we're looking for play-testers to test our internal alpha of Resistance & Liberation. You are invited to help us free the game from bugs and make suggestions! If you are around once a week on Sunday, and are interested in helping us out, fill in the form in the info here.
As for the news: Hans skipped his wintersleep during the holidays this year and has been working on bringing all of you a new map! Foy!
This is our first map from the Battle of The Bulge, which aims at recreating the first counter attack from the german forces on the town of Foy. So in this scenario, the axis attack and the allies defend!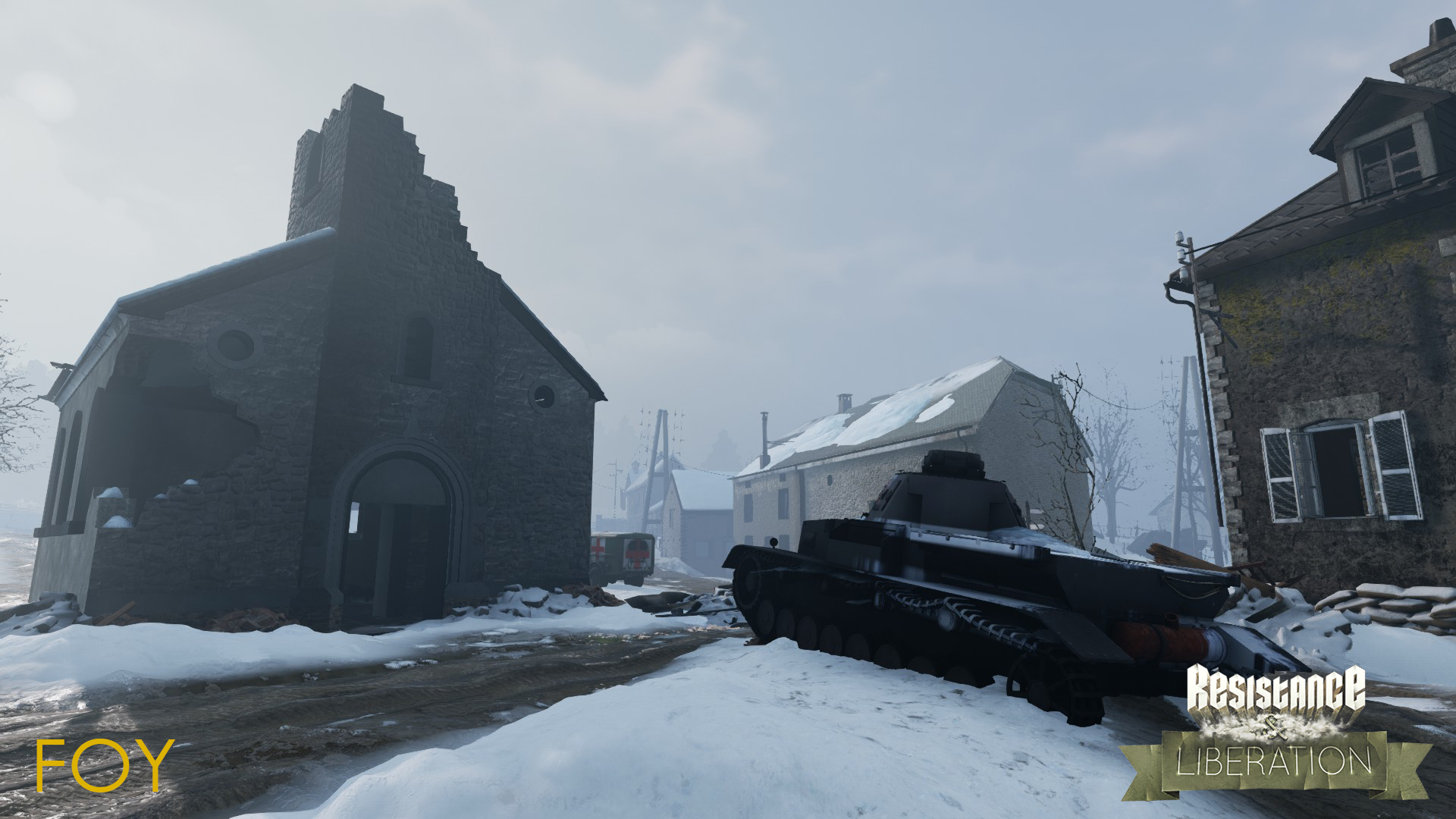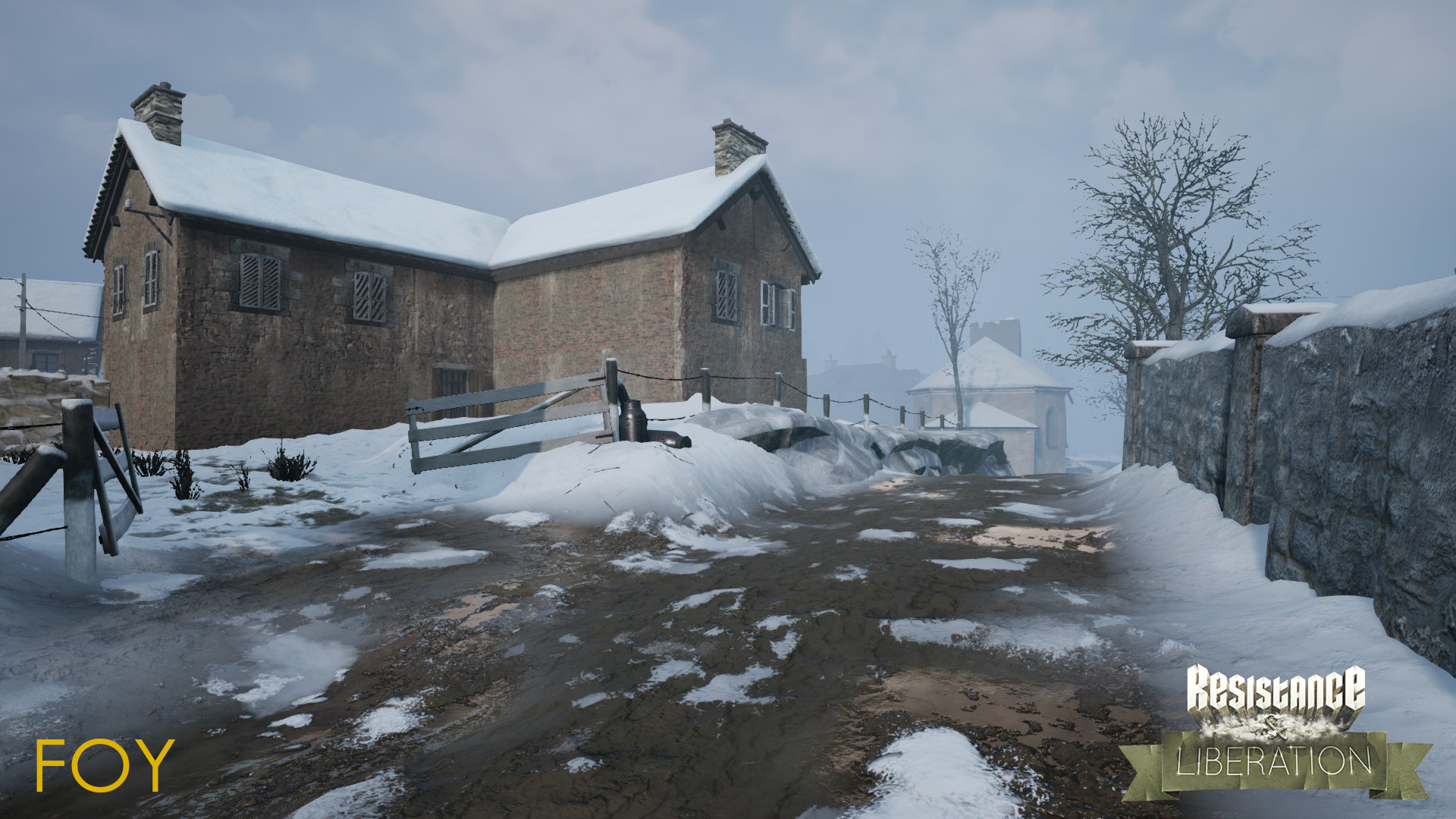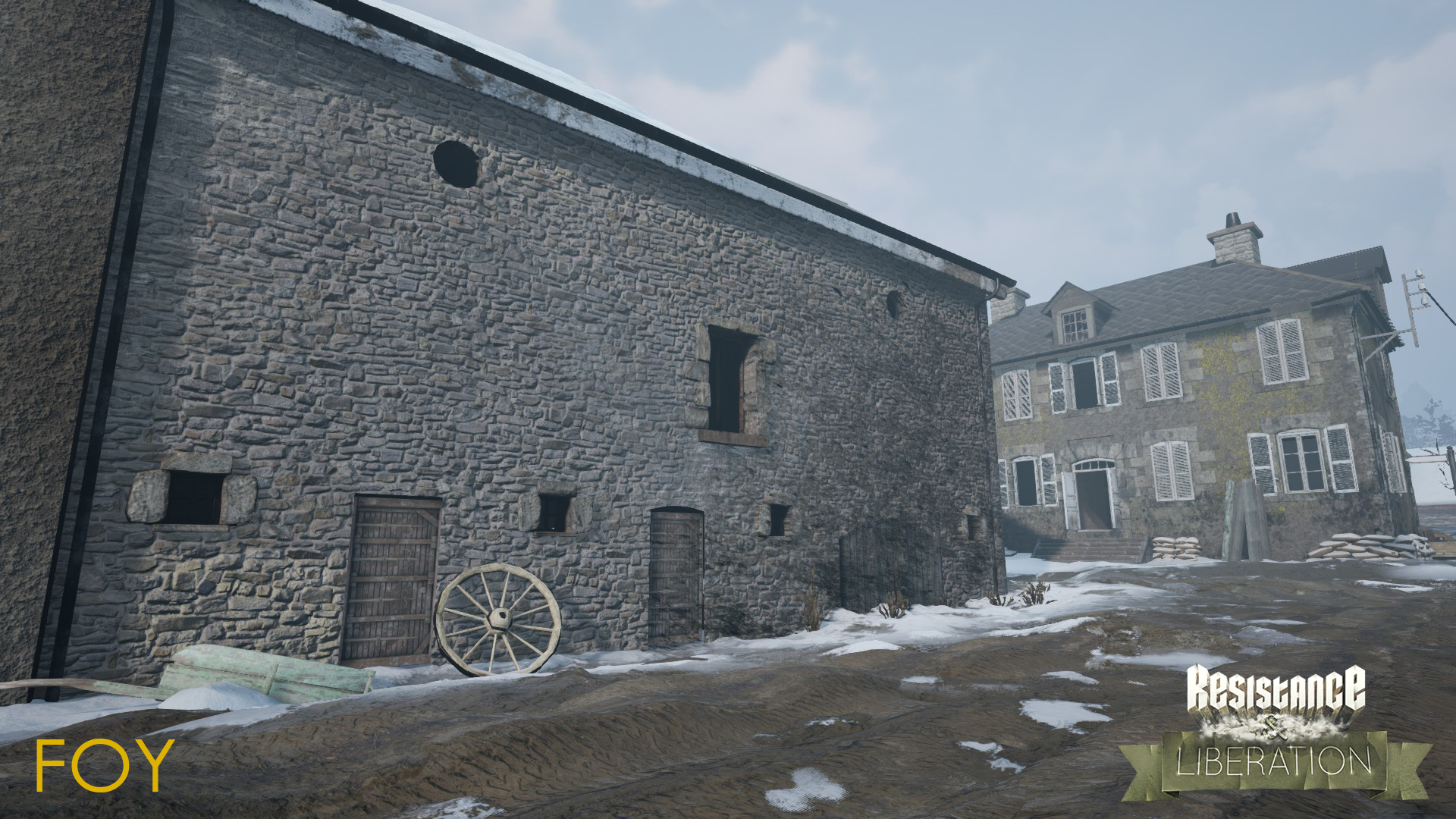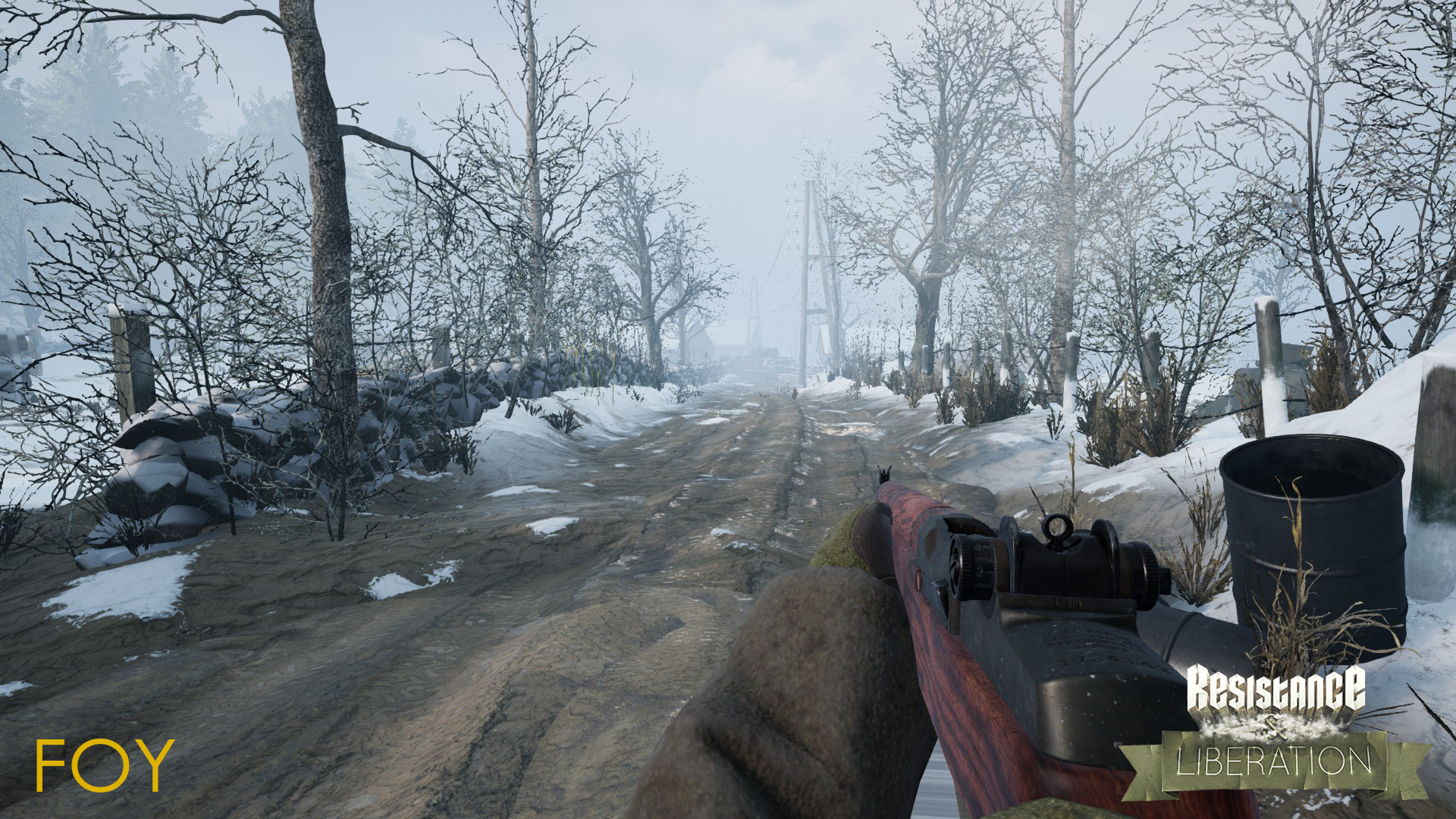 Since Foy takes place in a snowy and cold enviroment, we have to keep our soldiers warm, this is why he also made the Allies and Axis some cosy winter uniforms!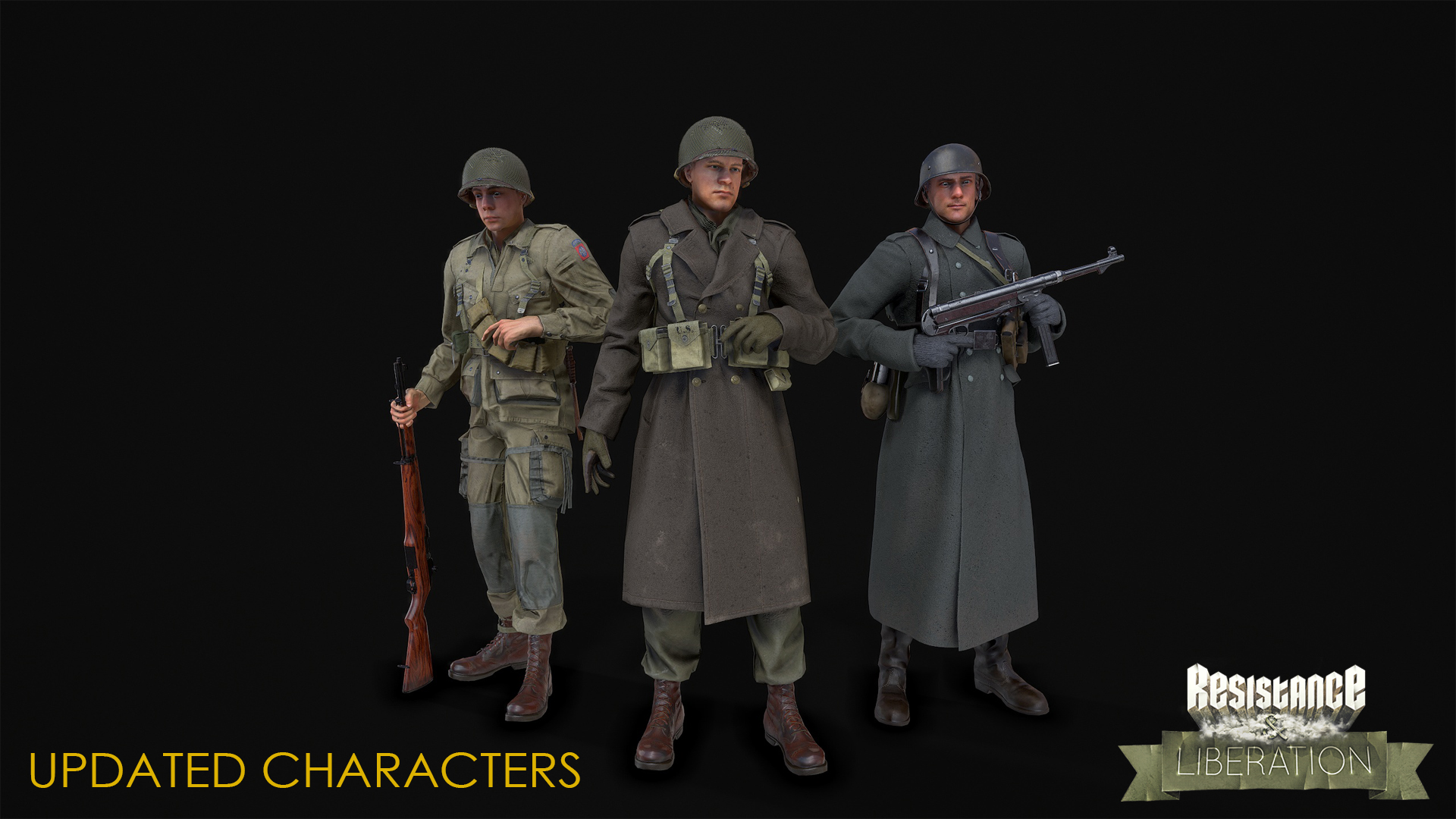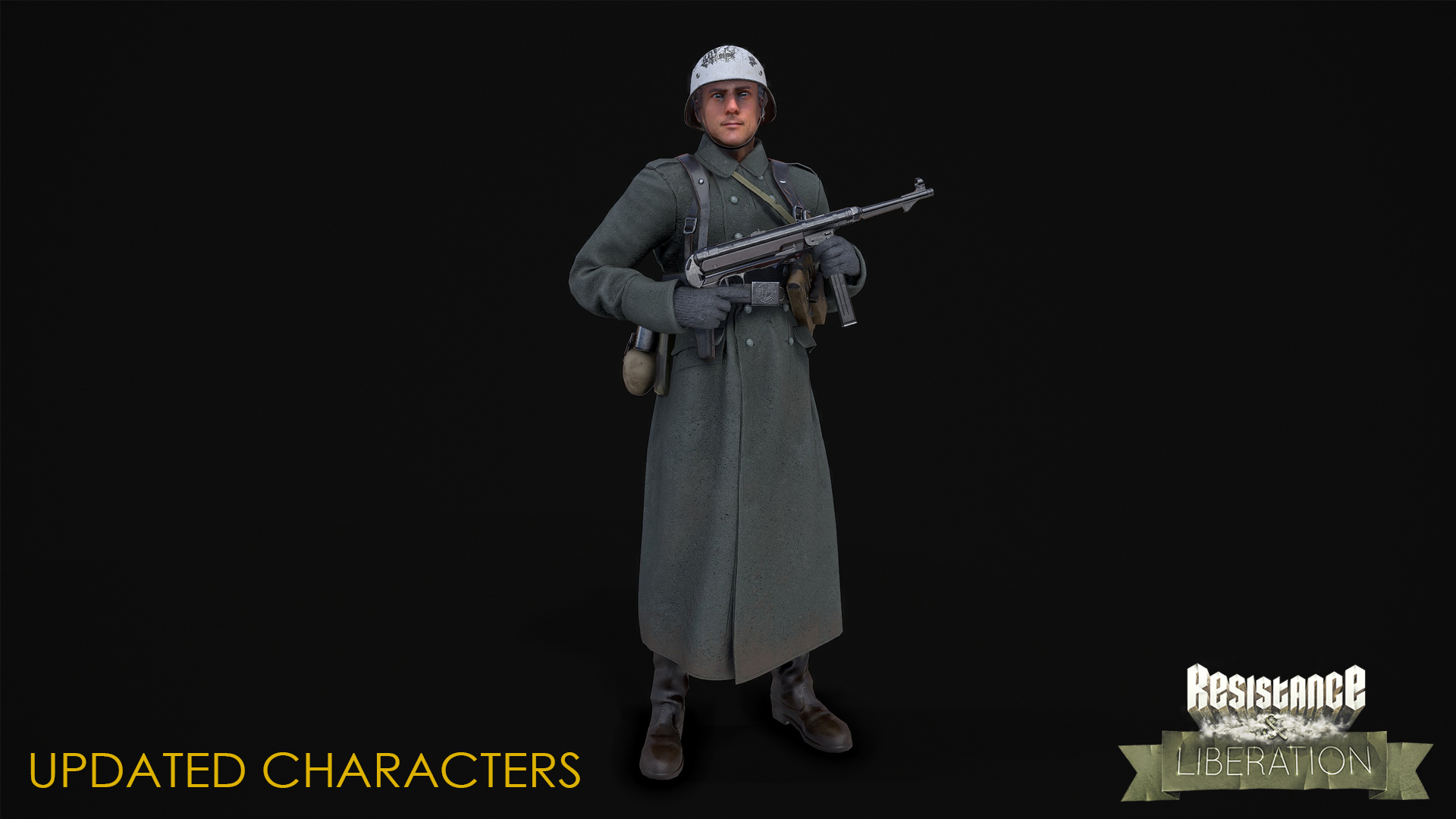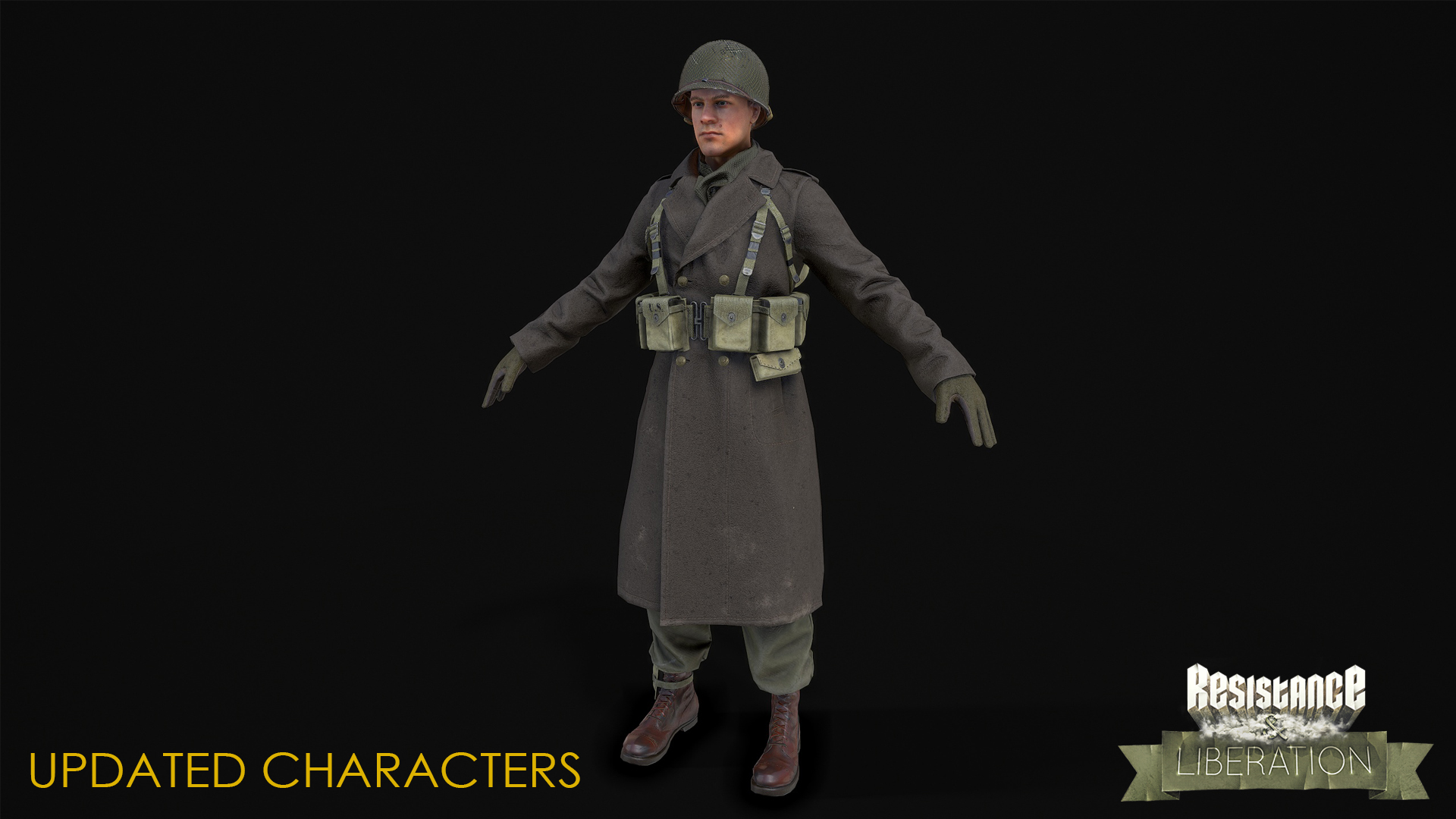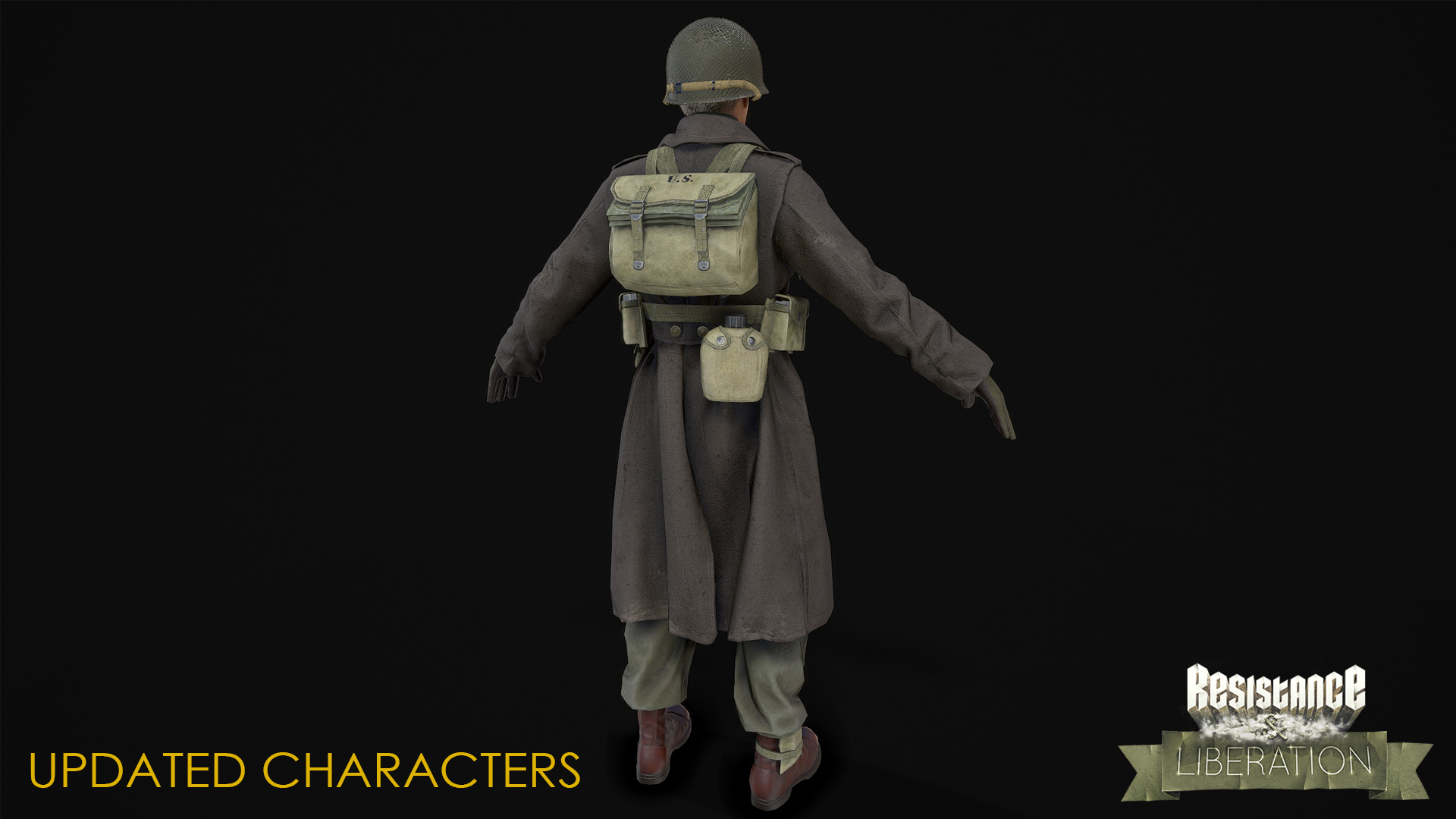 That's not the only update the soldiers got, they also have new and improved faces! These faces are all from the development team, so you get to shoot your favorite devs.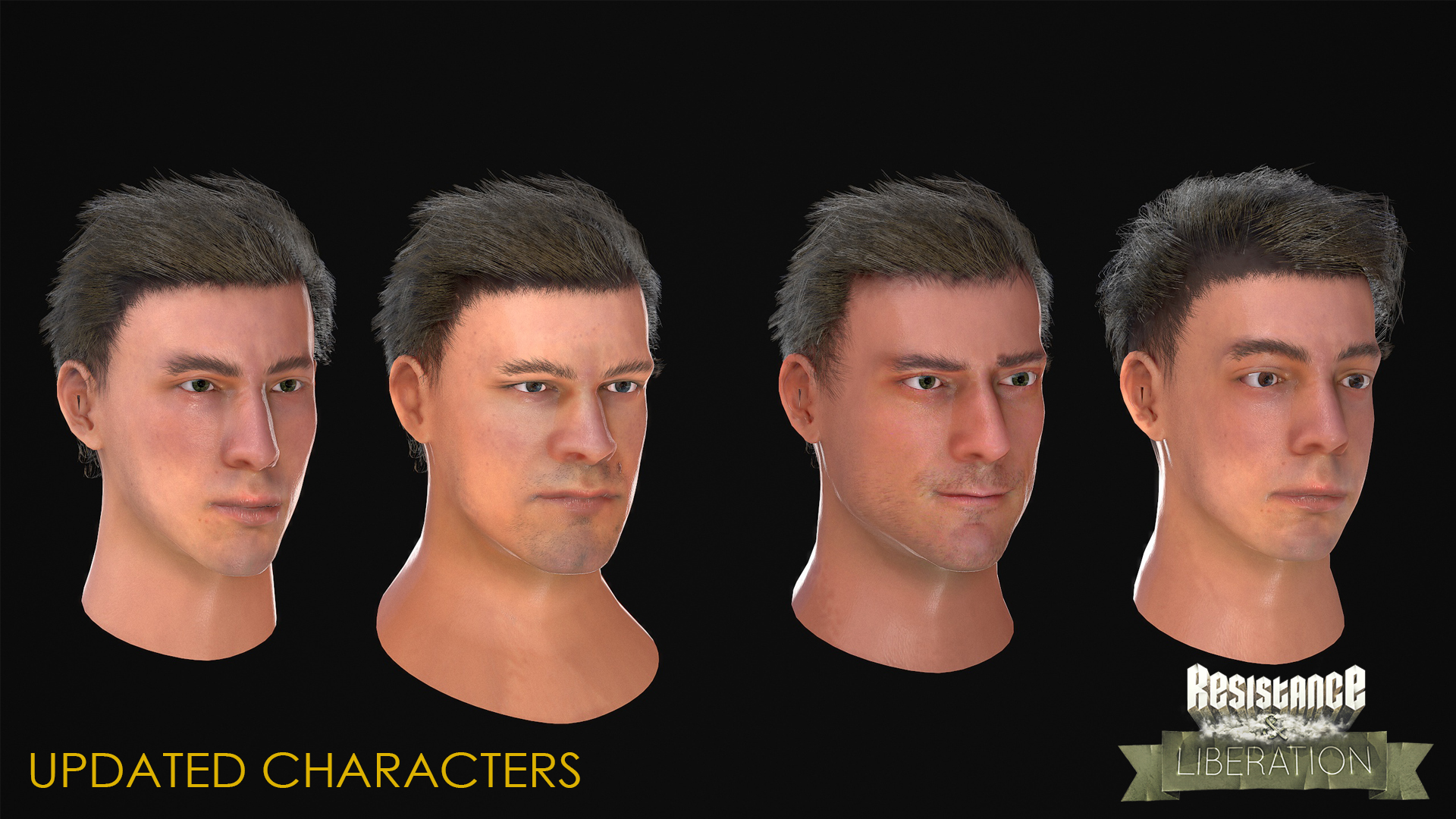 Hans added a brand new weapon getting into RnL, the STG44 or Sturmgewehr 44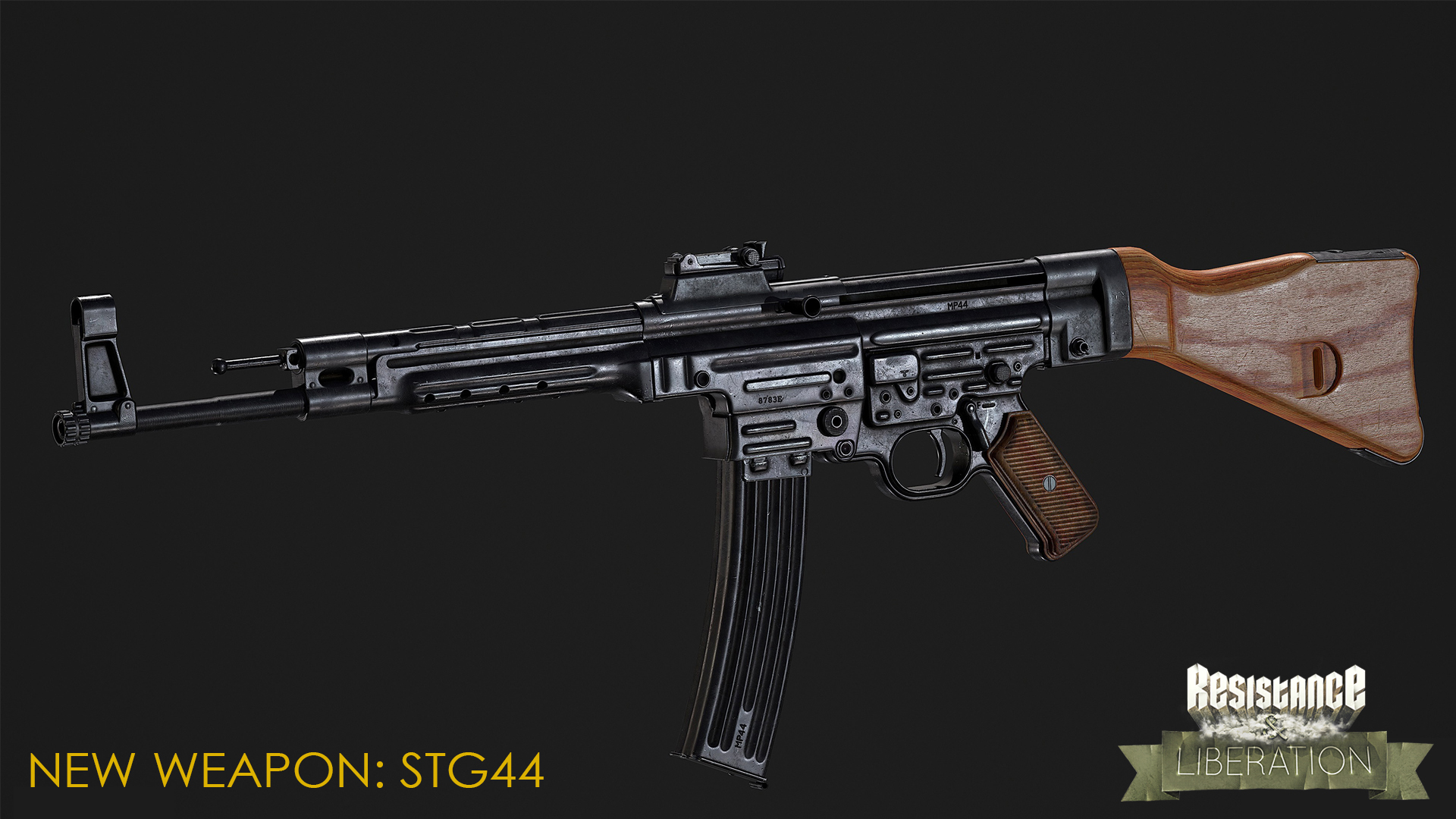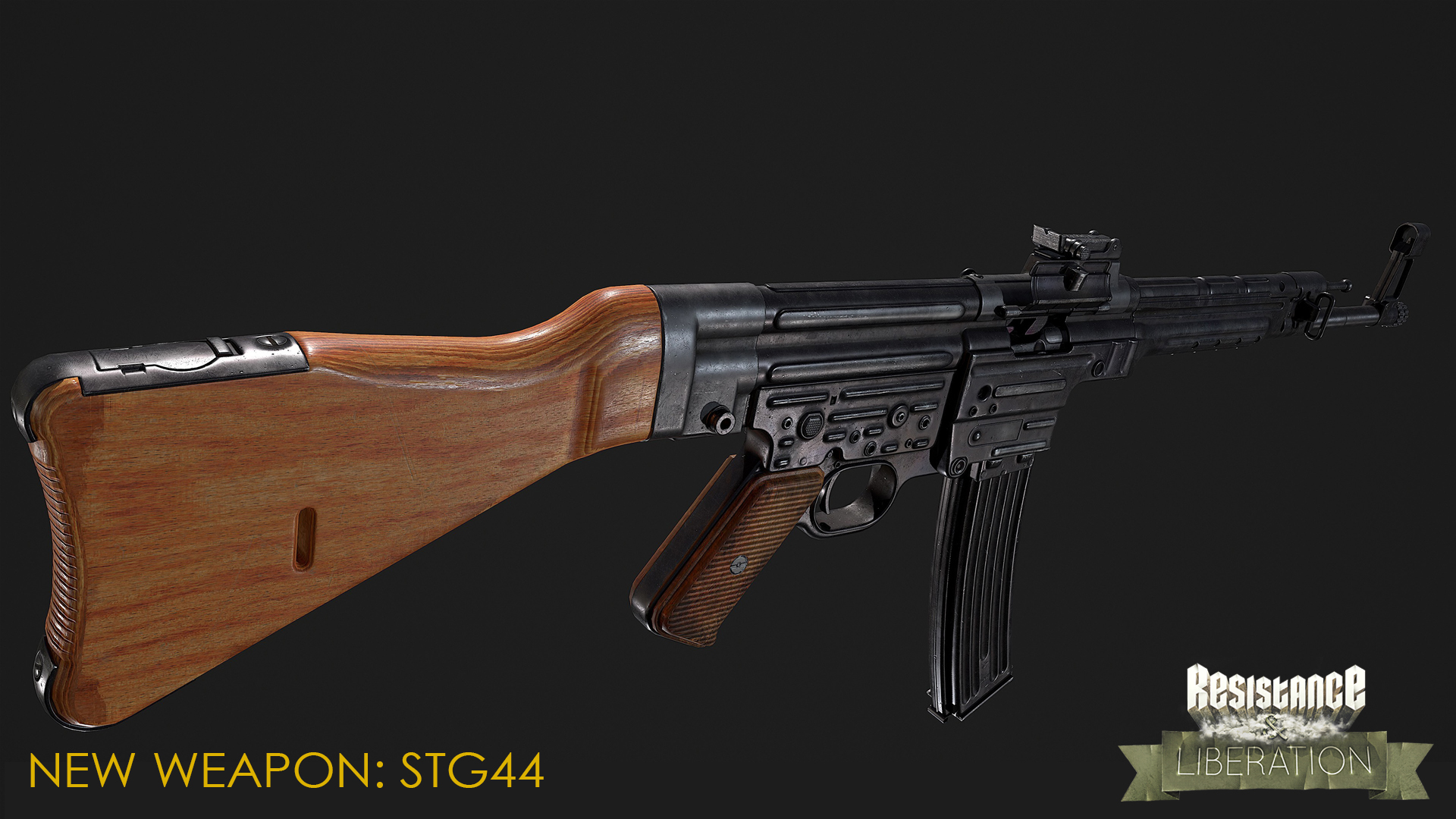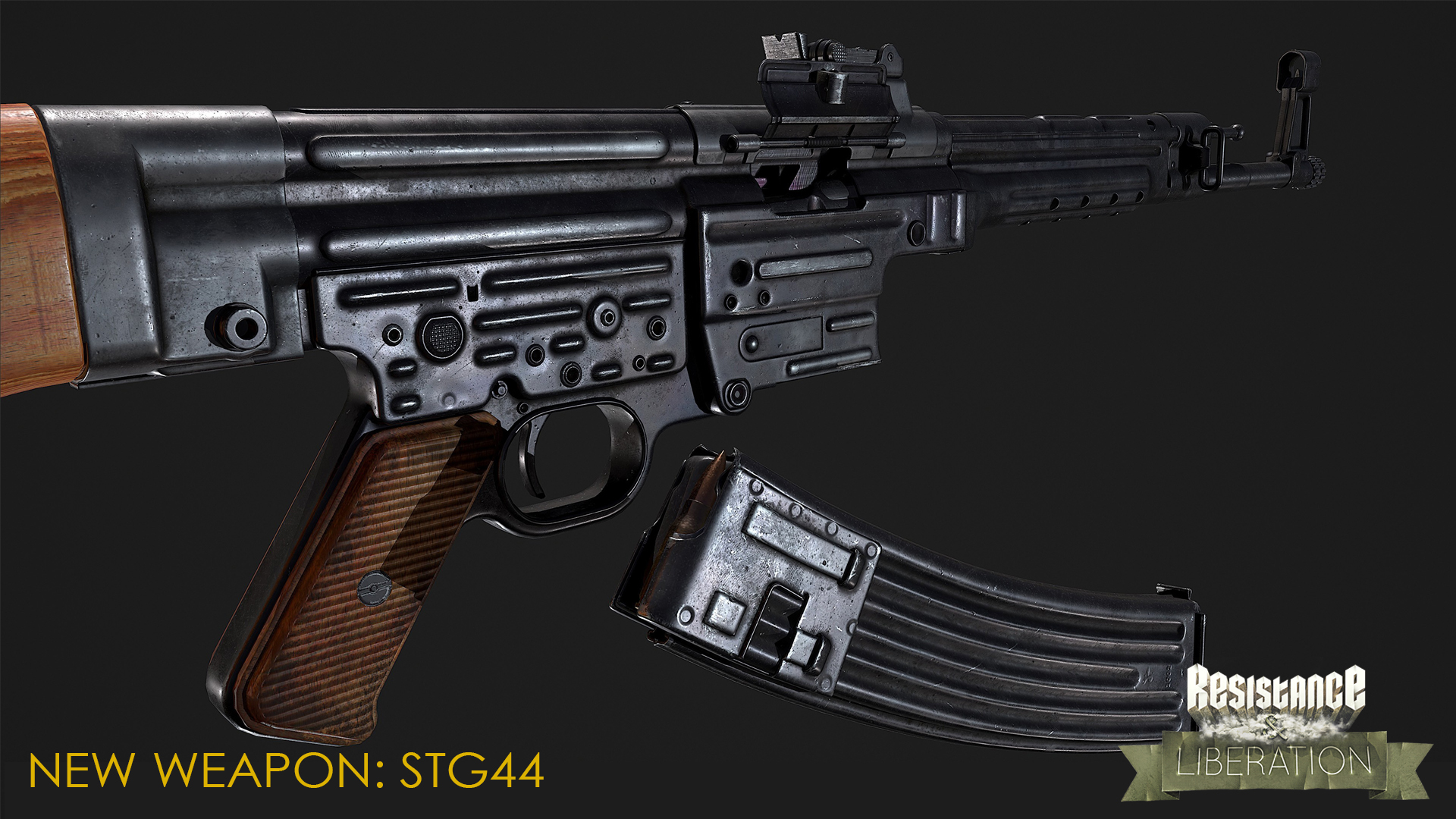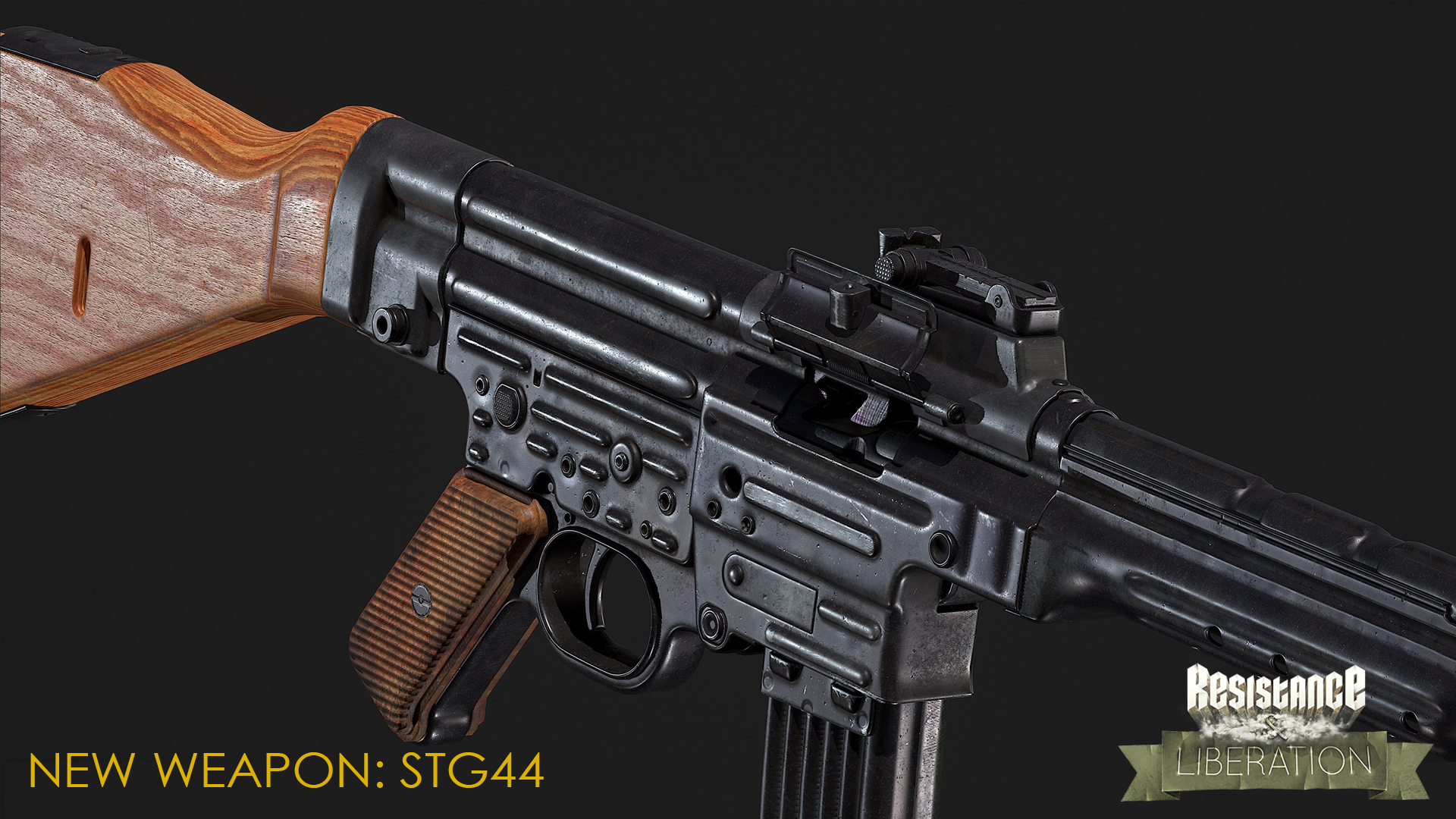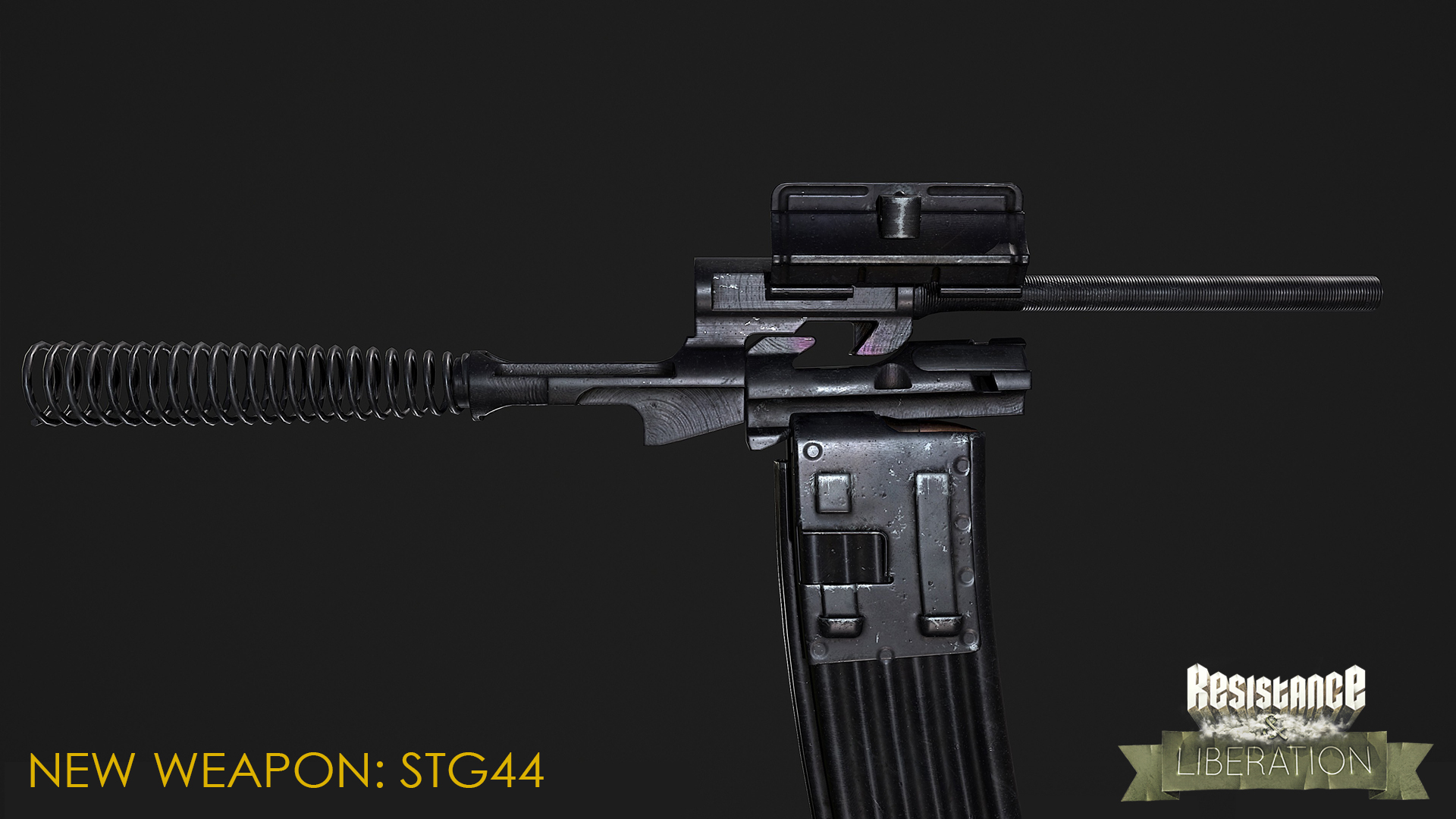 He's also modeled the St Marie church and provided us with new foliage like hedges and trees!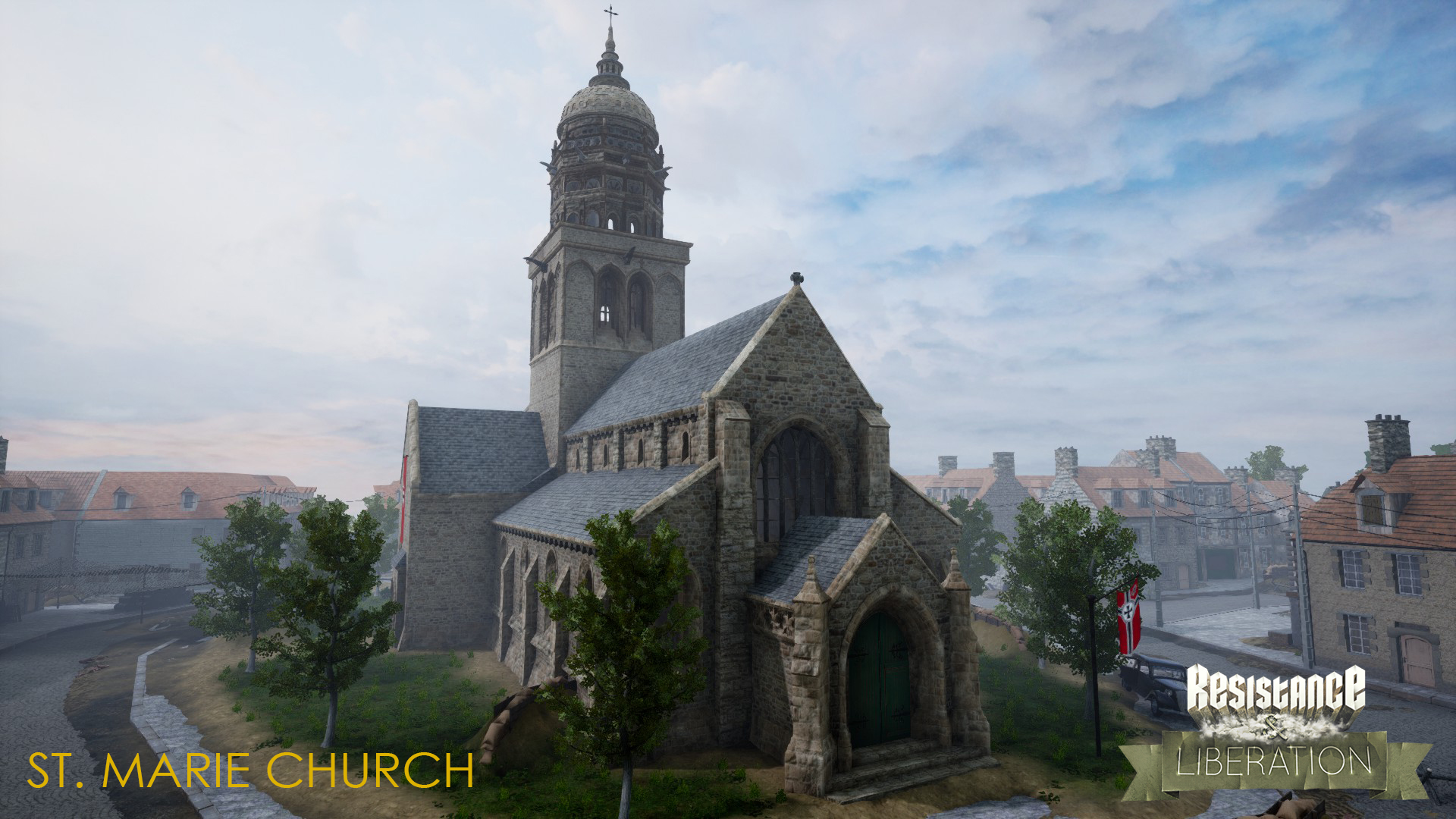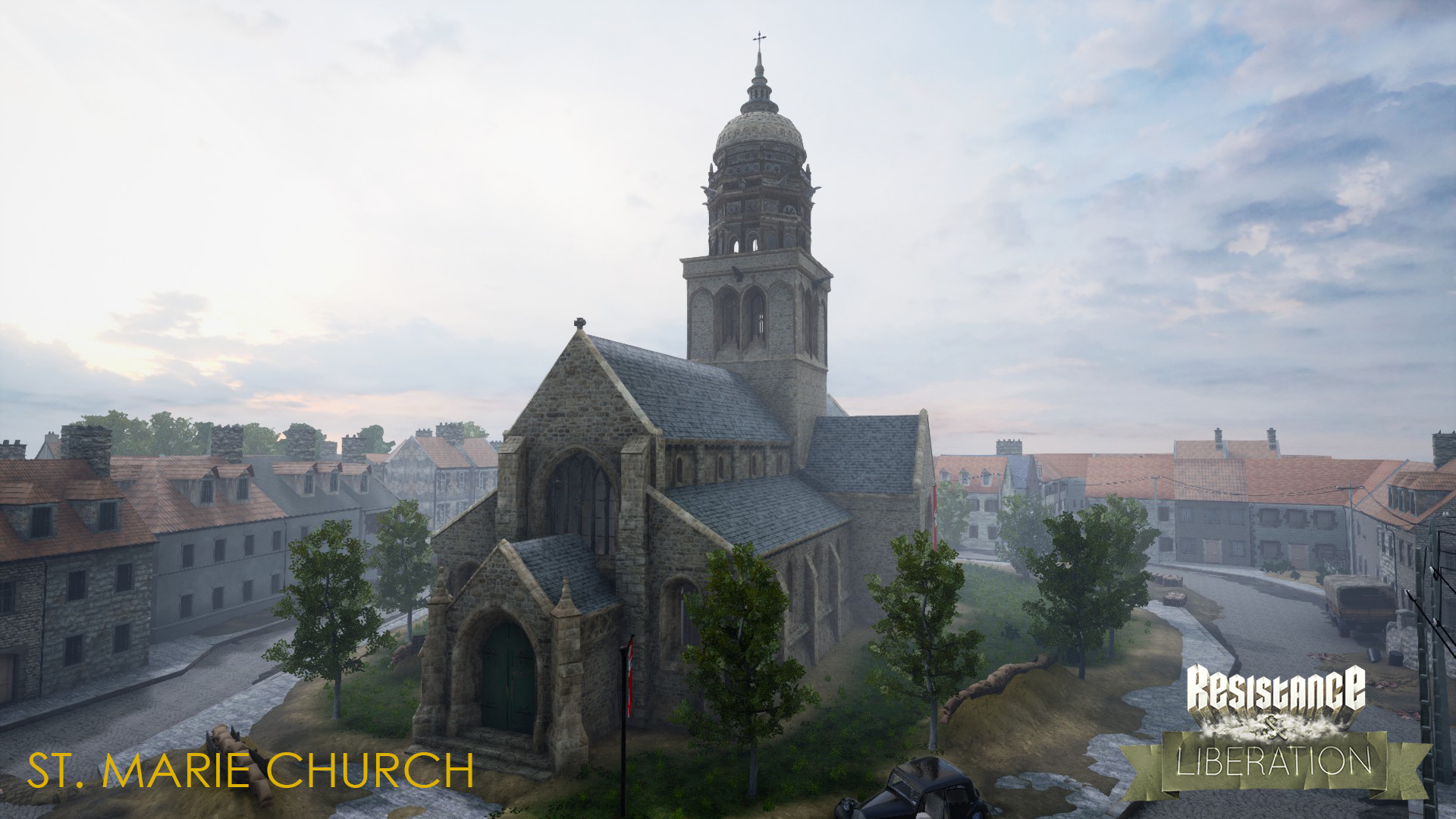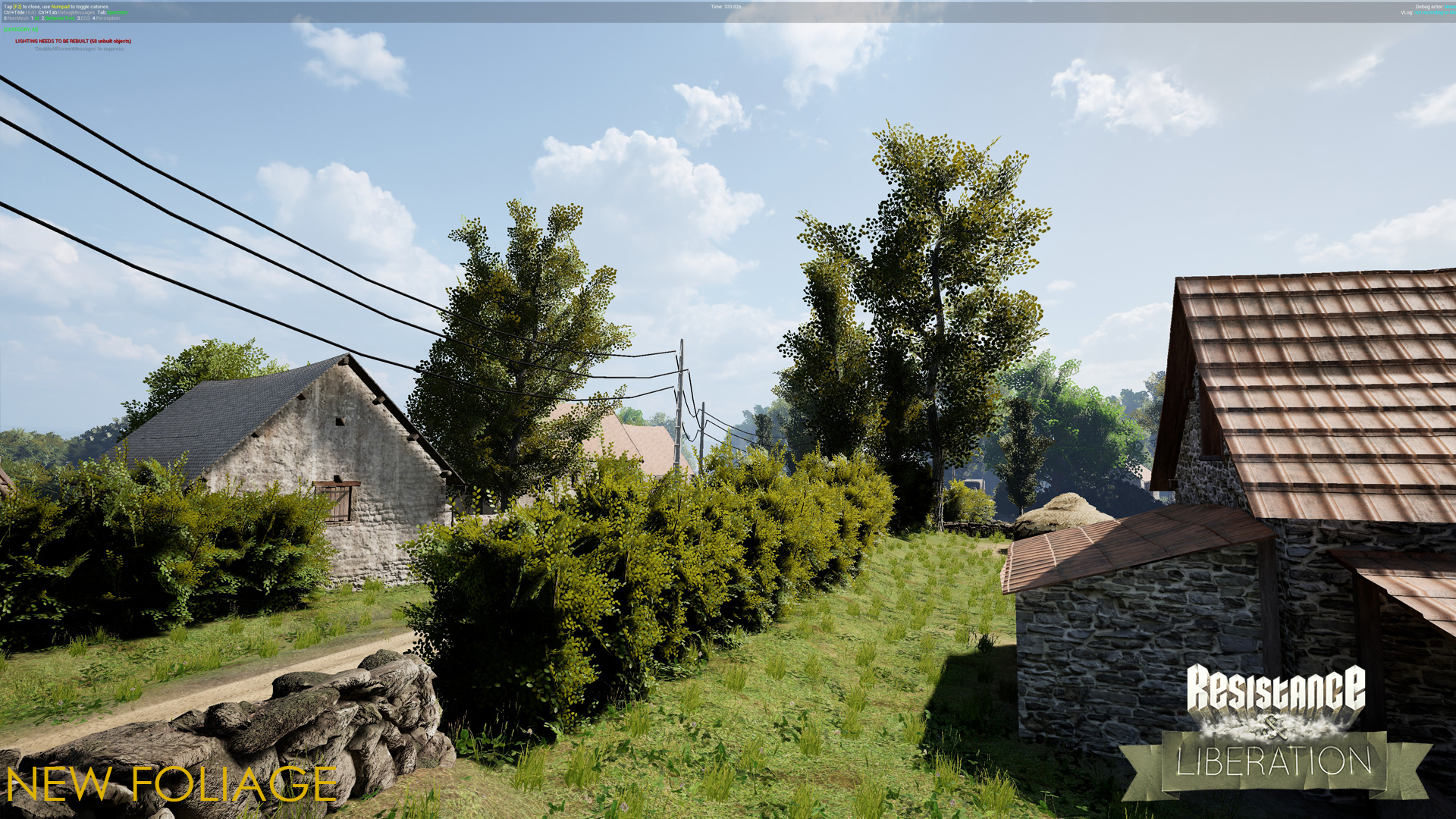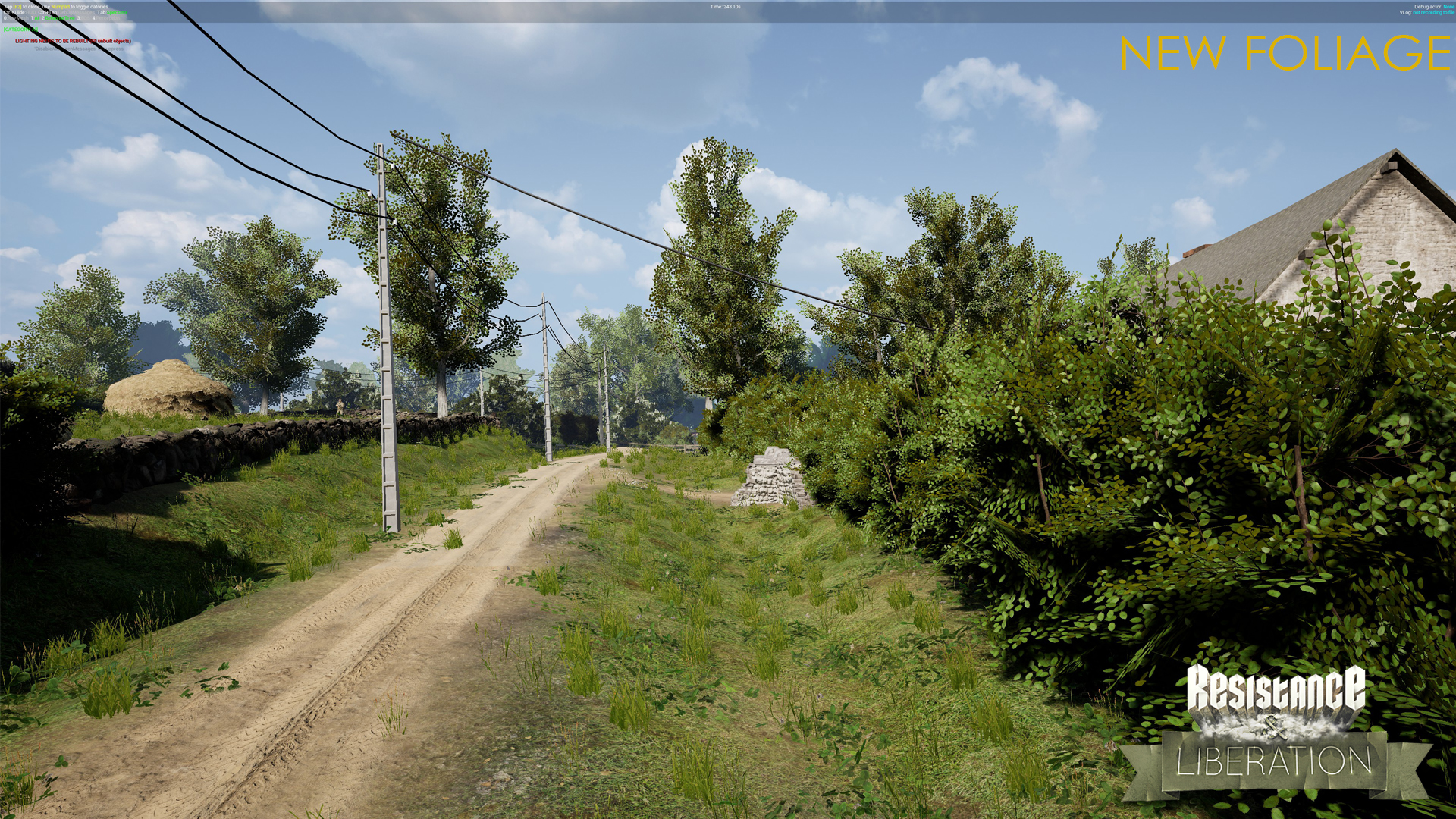 He also updated and added a bunch of first person and third person animations like throwing grenades and sprinting!
And last but not least, he has been making a tons of new modular assets like windows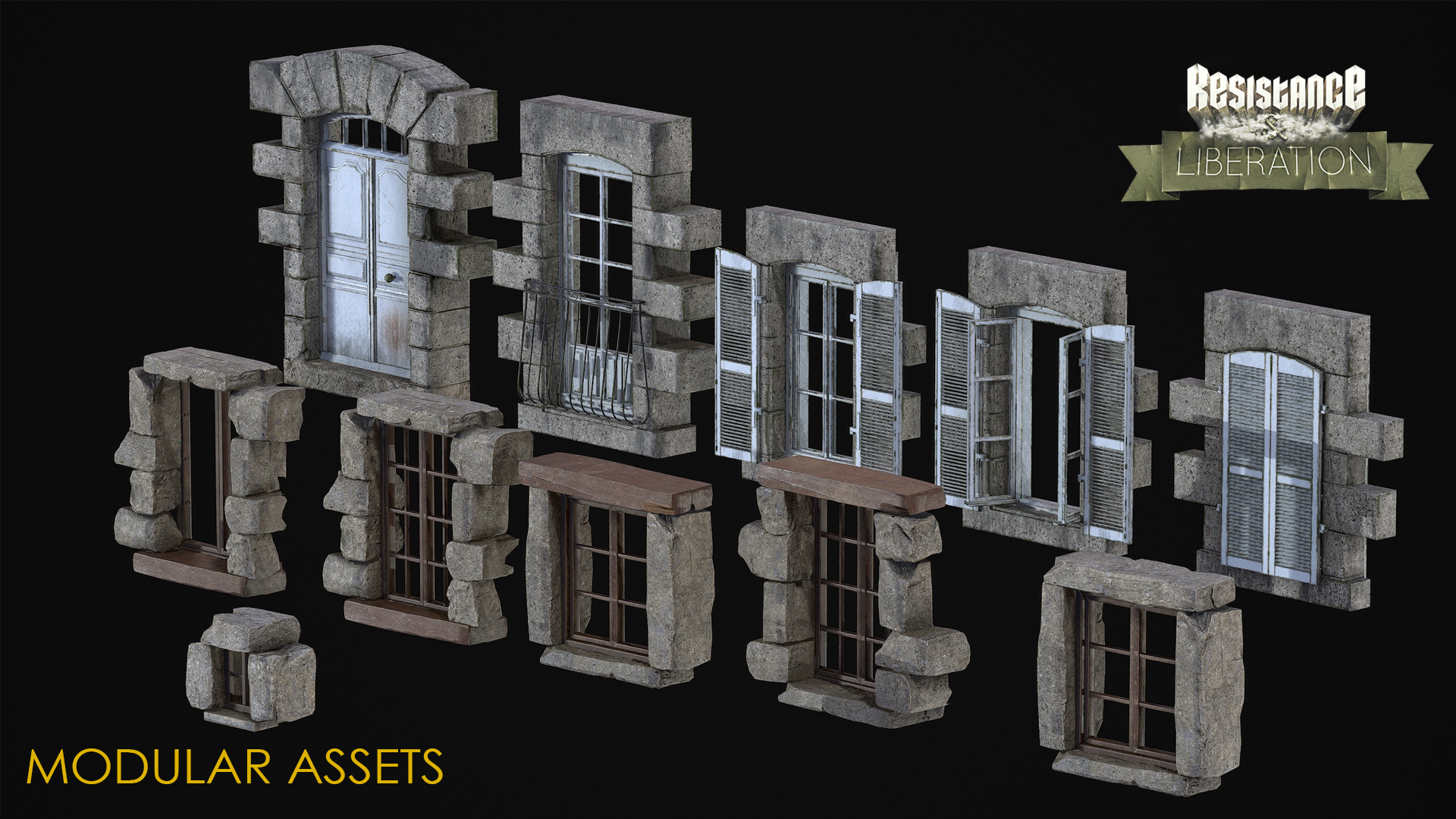 Stefan hasn't been lazy either, he's has updated the blood splatter effects
and even added footstep decals! So now you can hunt enemies based of their footsteps in snow and mud that is.
He's also put his level design gloves updating Saint Come du mont!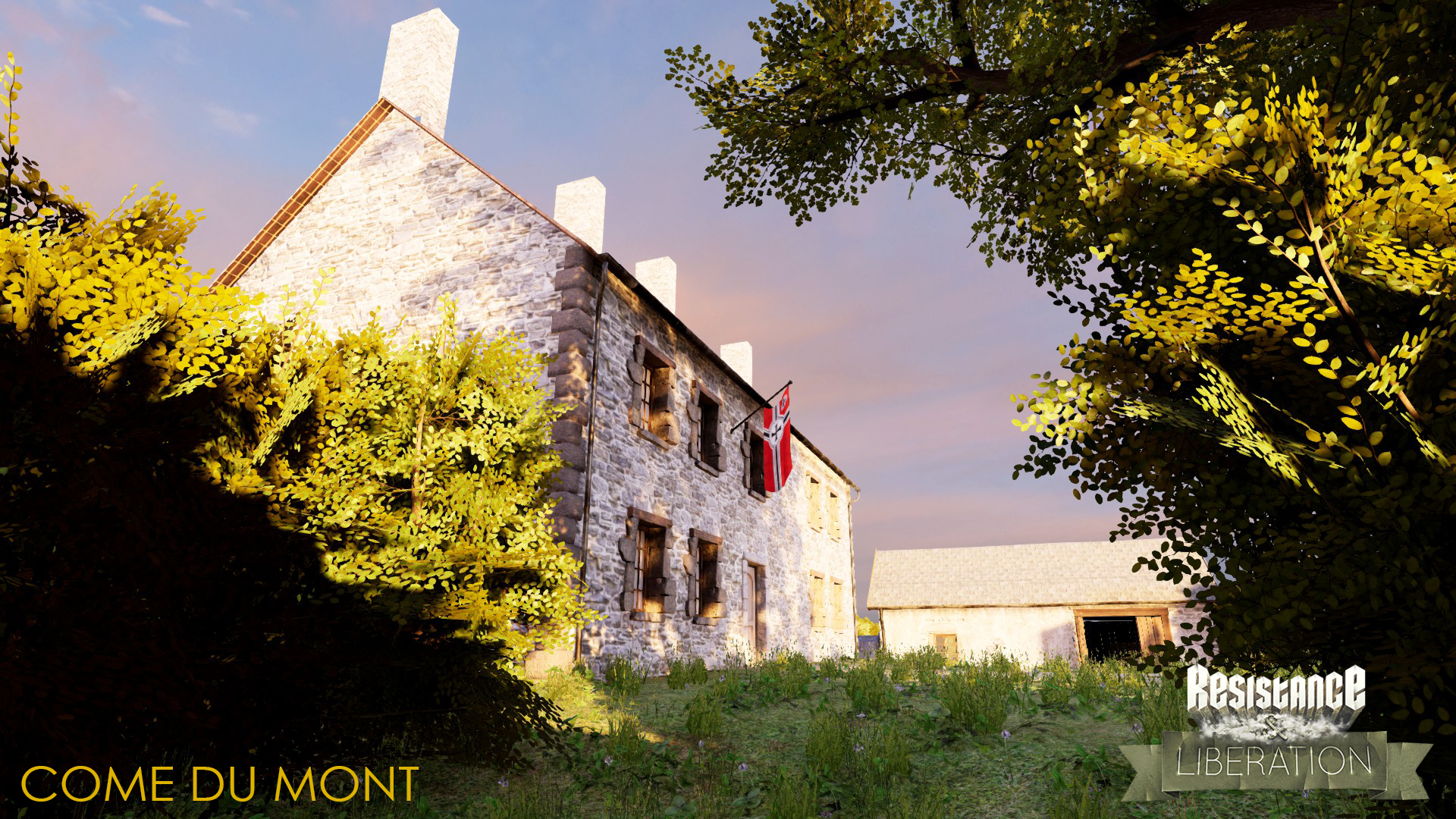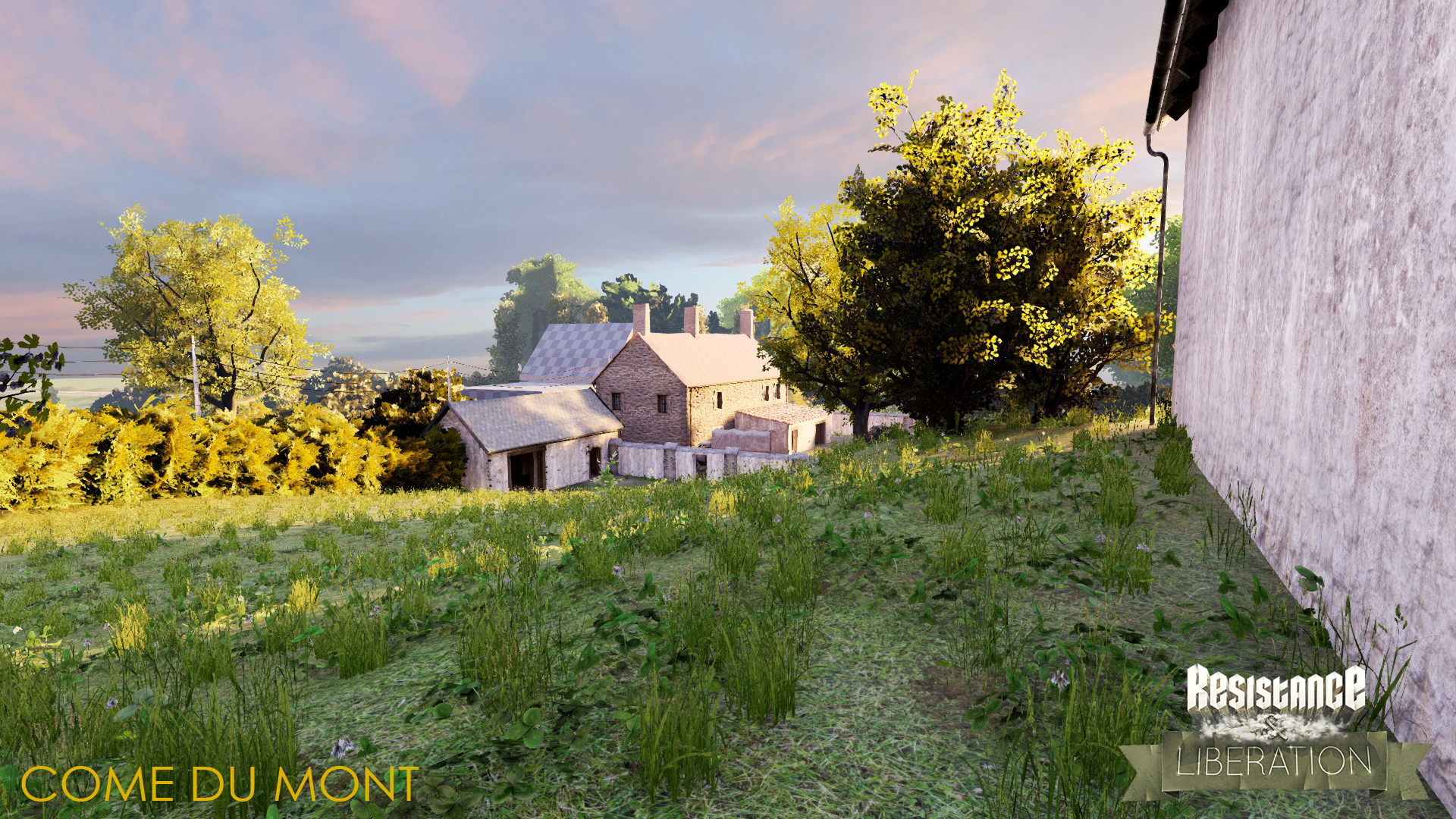 Moreover, he has worked with Hans at adding fists! Now you can kill the enemy with your bare hands and RnL_Boxingring can make a glorious comeback now.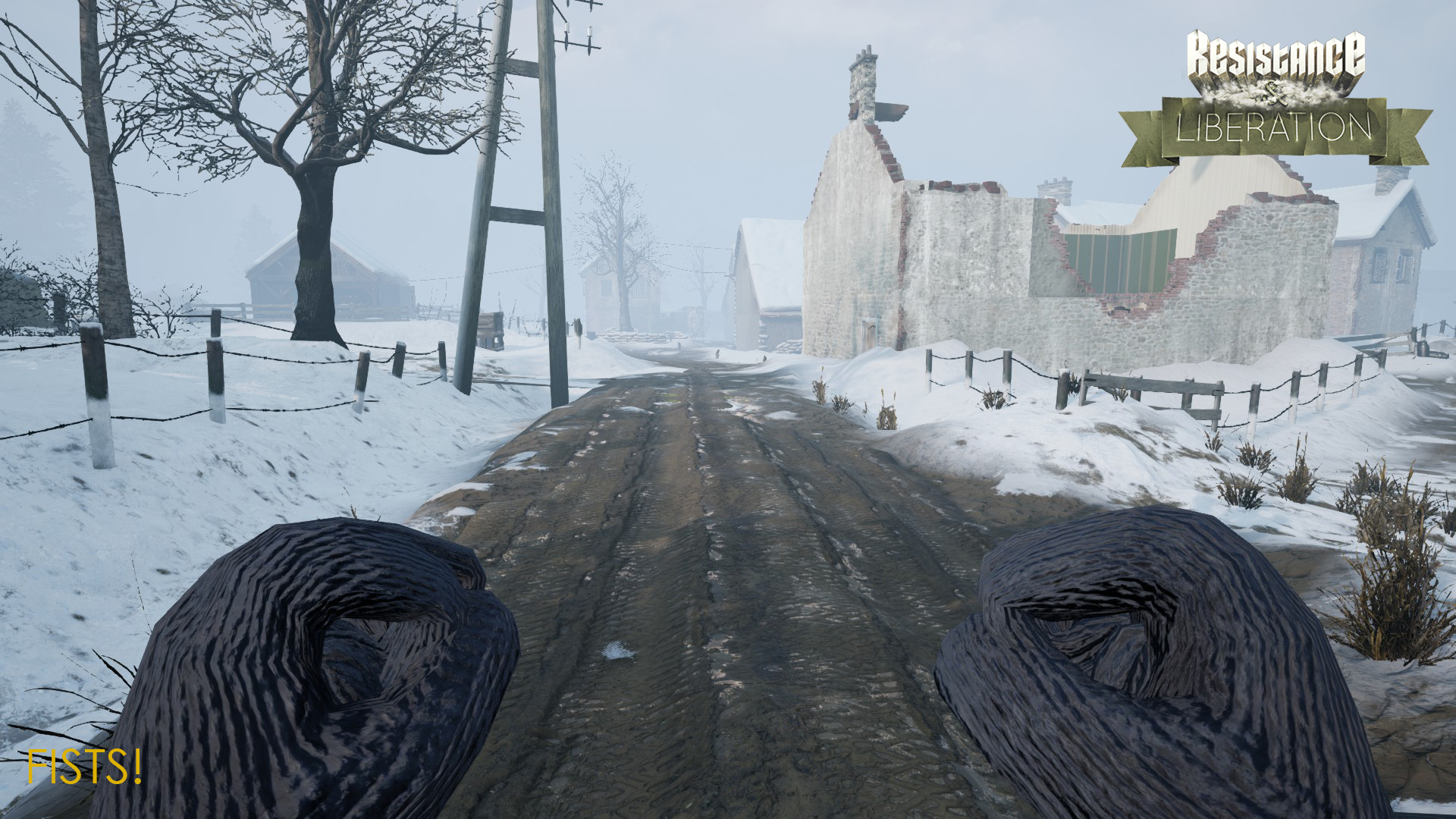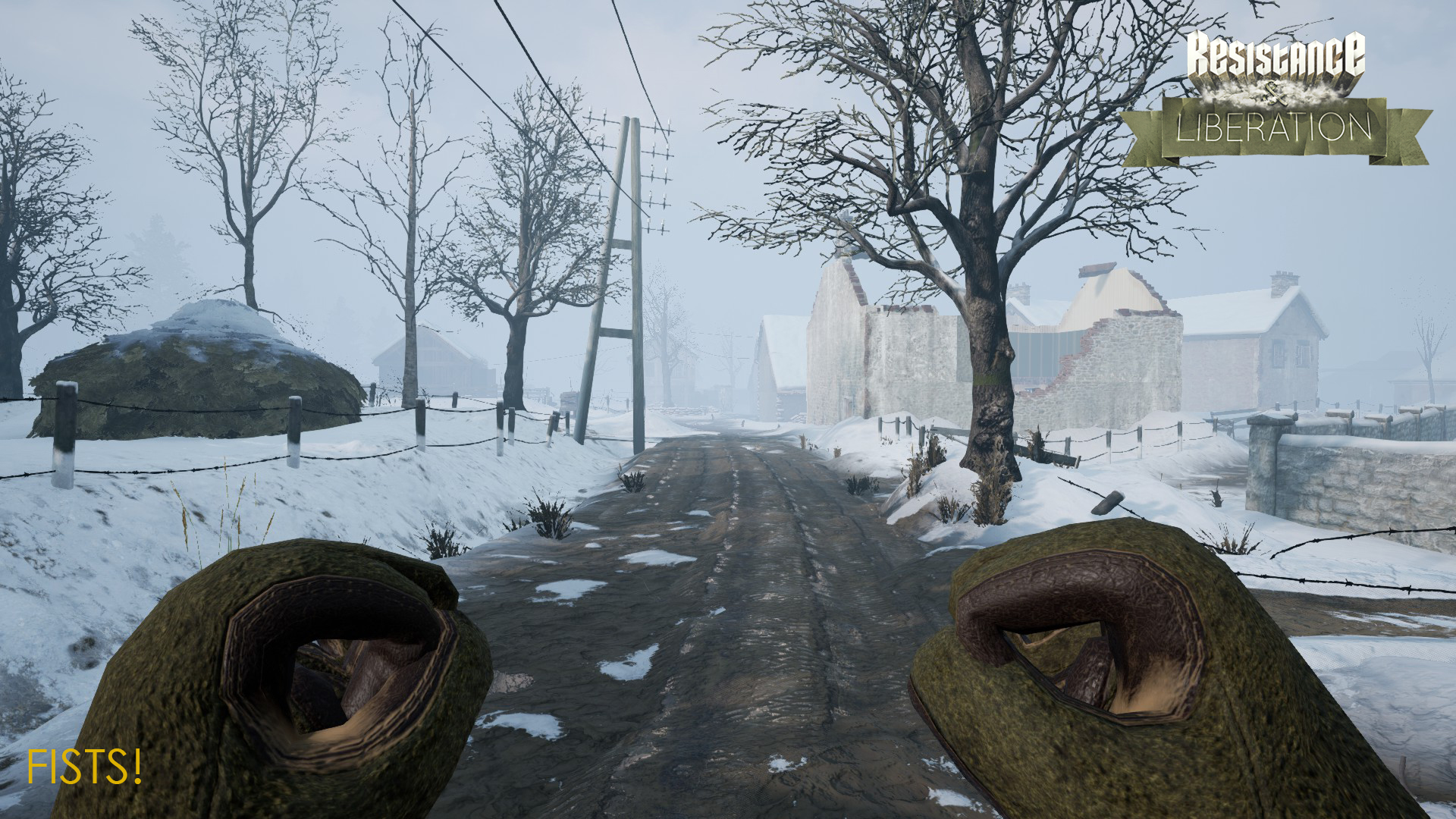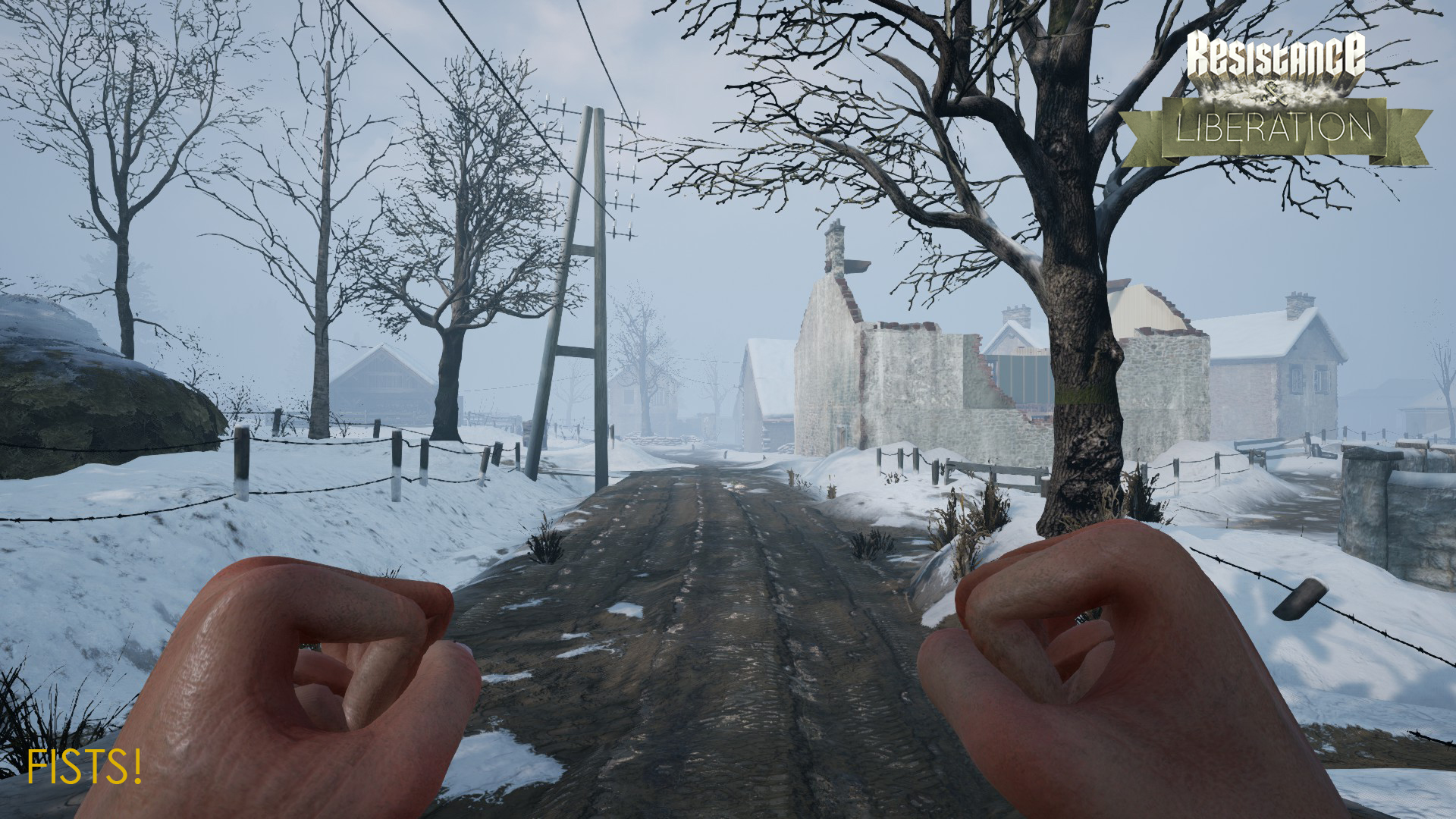 Binary has also been working at updating maps like St Marie du mount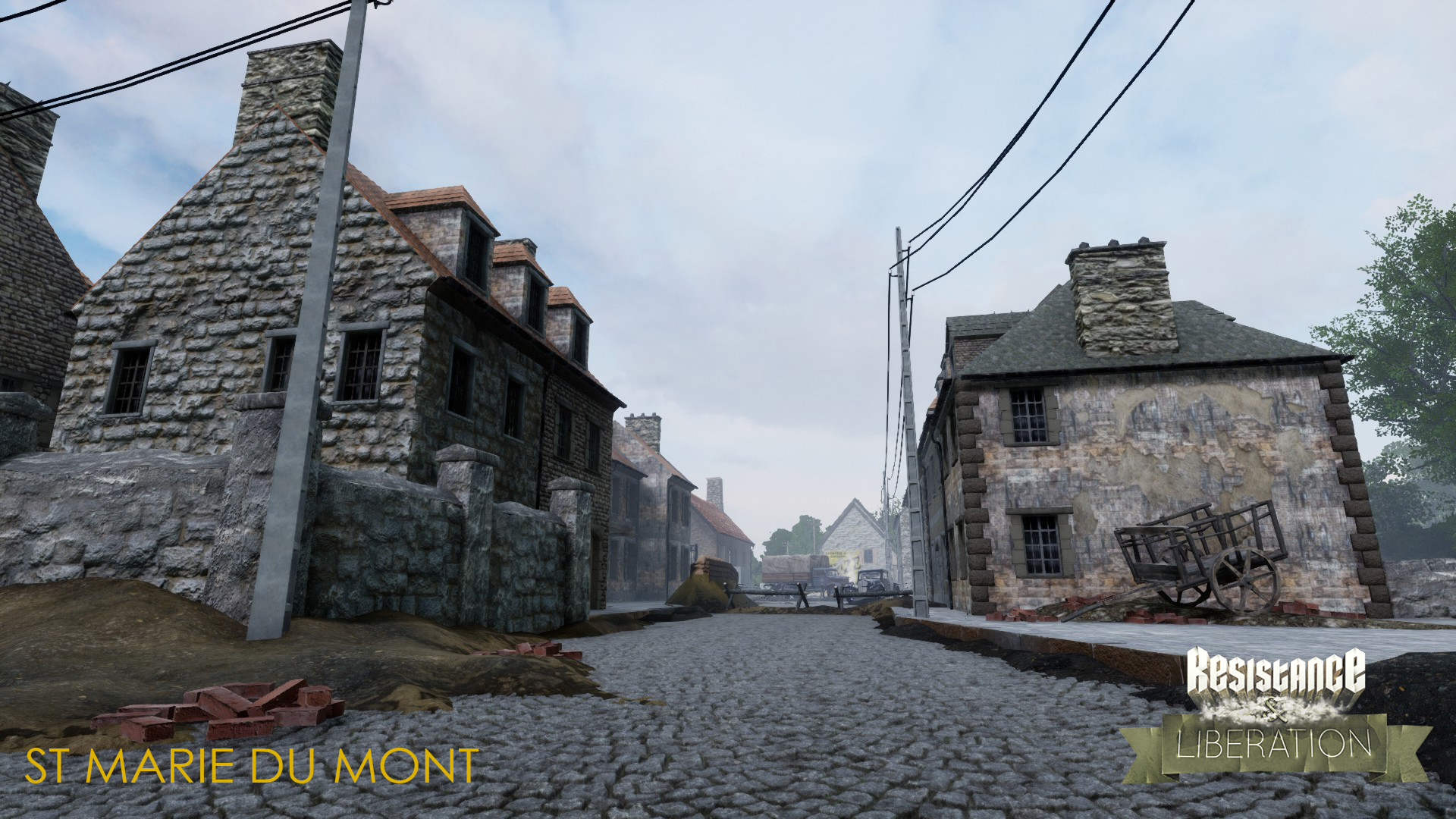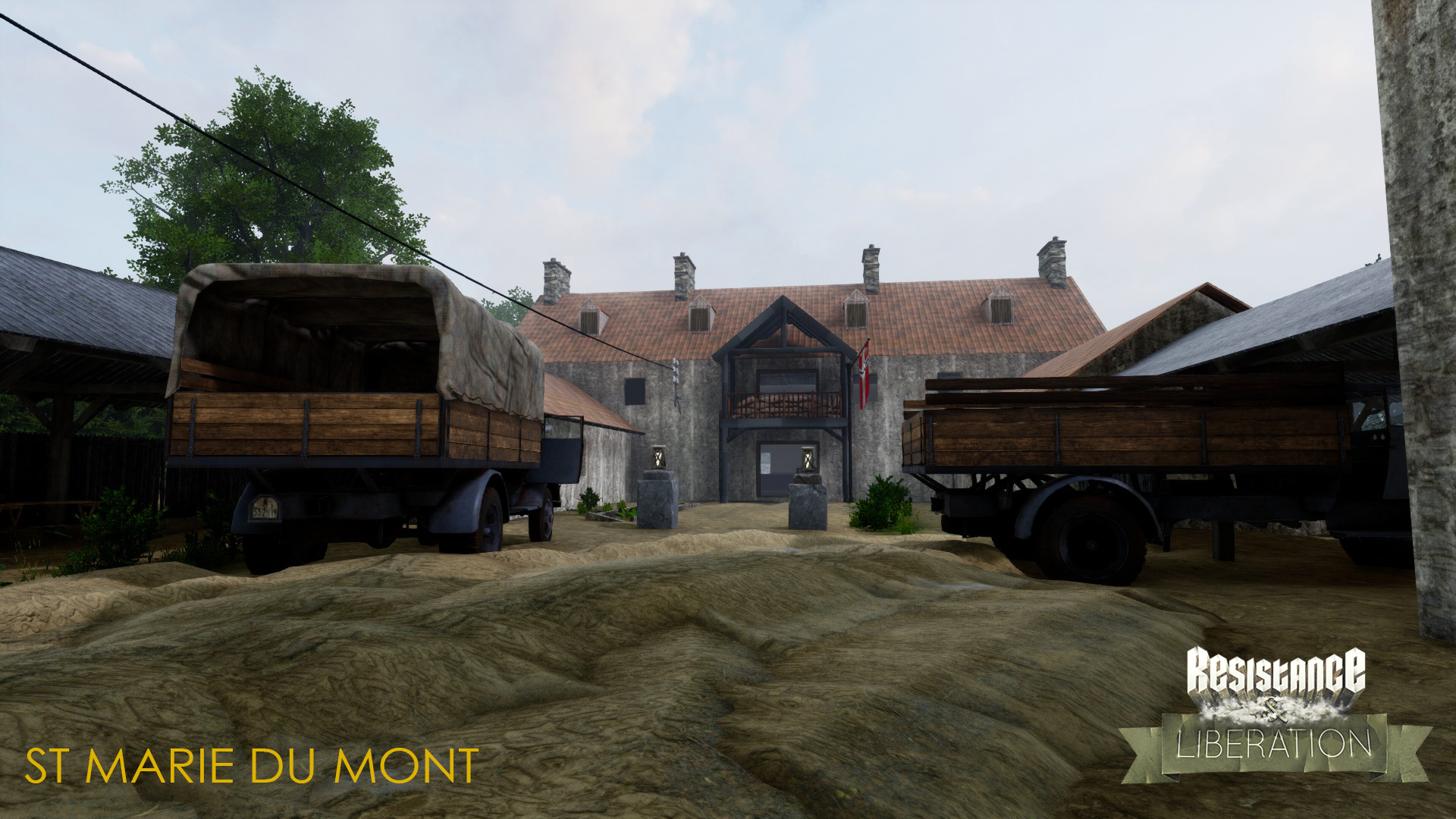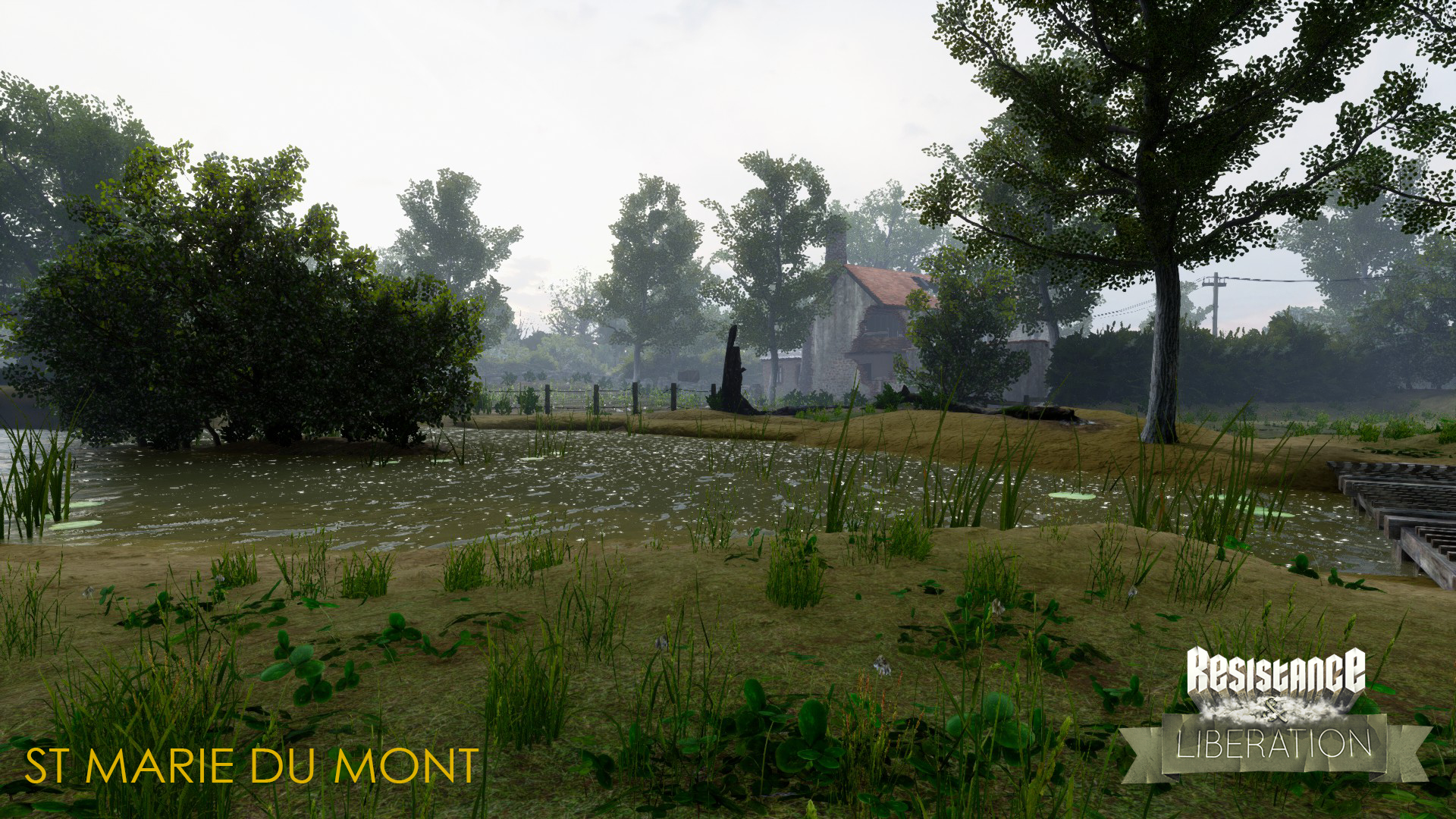 and has been re-working the old version of Carentan Causeway into a brand new version which we will have in our play-test rotation soon.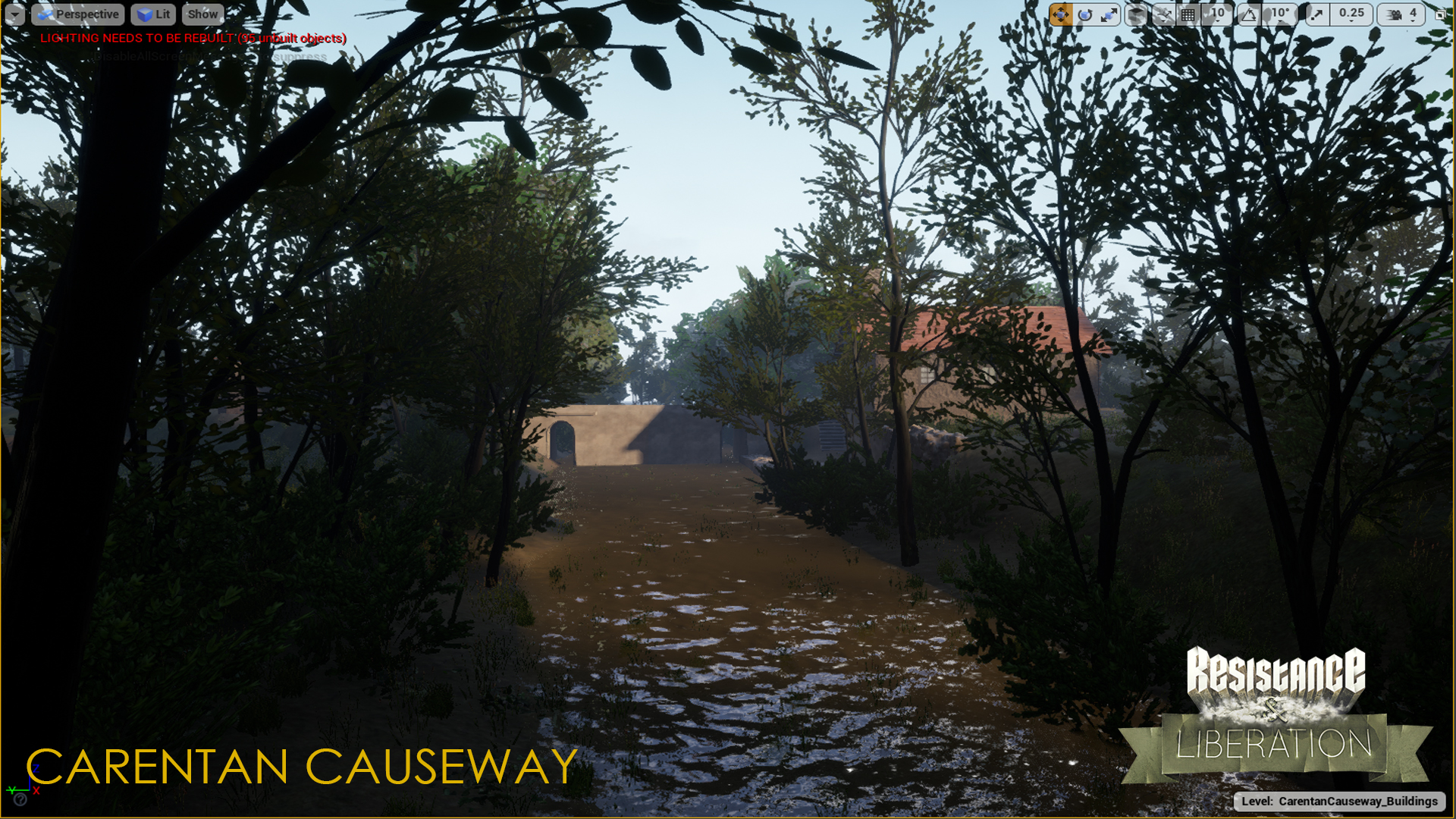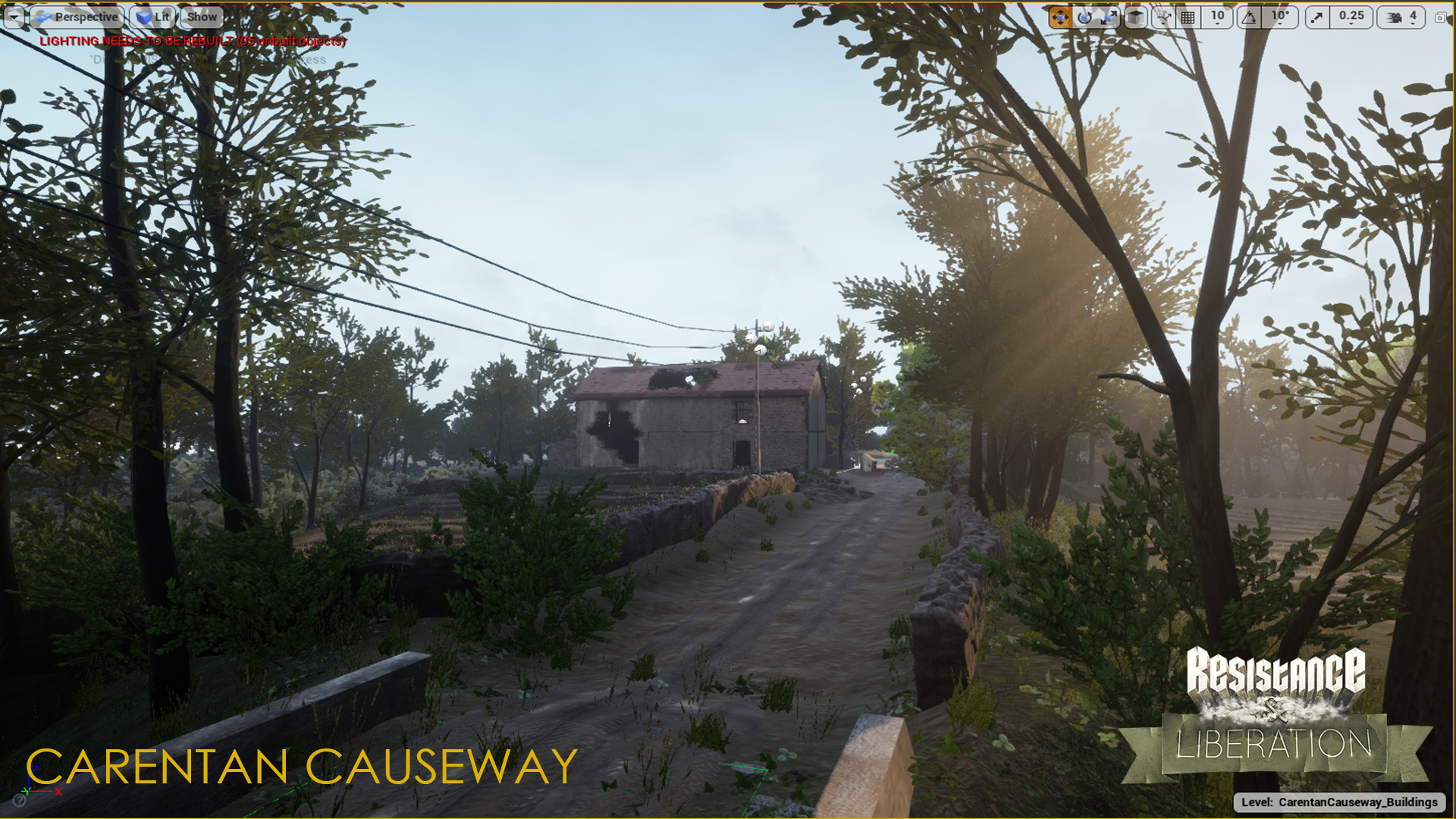 We also have a brand new administration plugin developed to help server admins run their servers and moderate events. With it you can tweak your map rotation, tickets, manage bans and lots of other settings while you are in the game.

But if you kill a teammate though, Stefan made sure you know about it with a message showing up on your screen. Kill too many of your friends and the administration plugin will either get you auto kicked or banned, depending on the server's settings.


In other news, we recruited a new 3D artist, Renardo who has started his RnL career by modeling a boat. We are looking forward to his future contributions!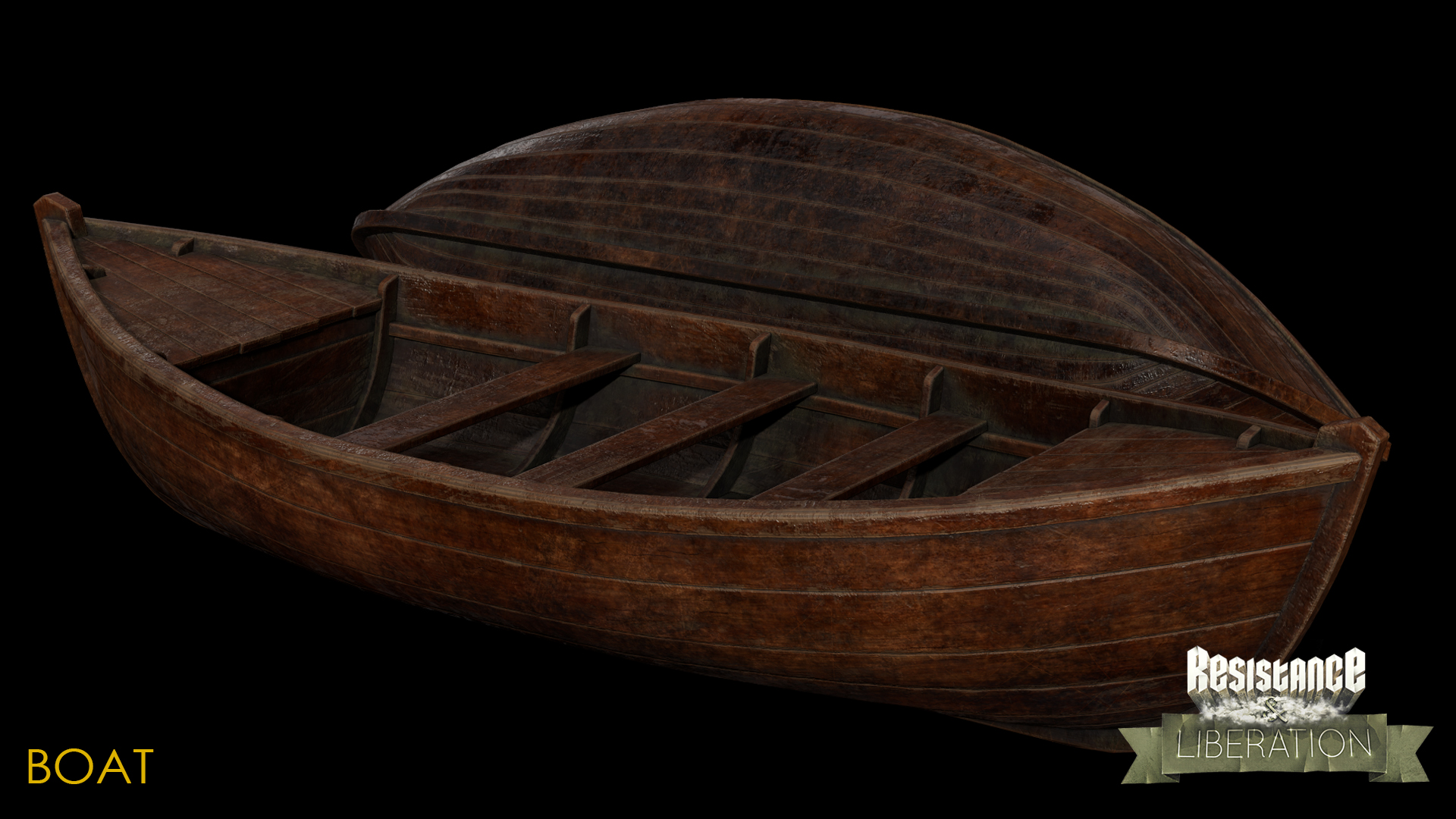 The next big step we have taken is to update the lighting on out maps, making it look better in general, with improved lighting indoors as well!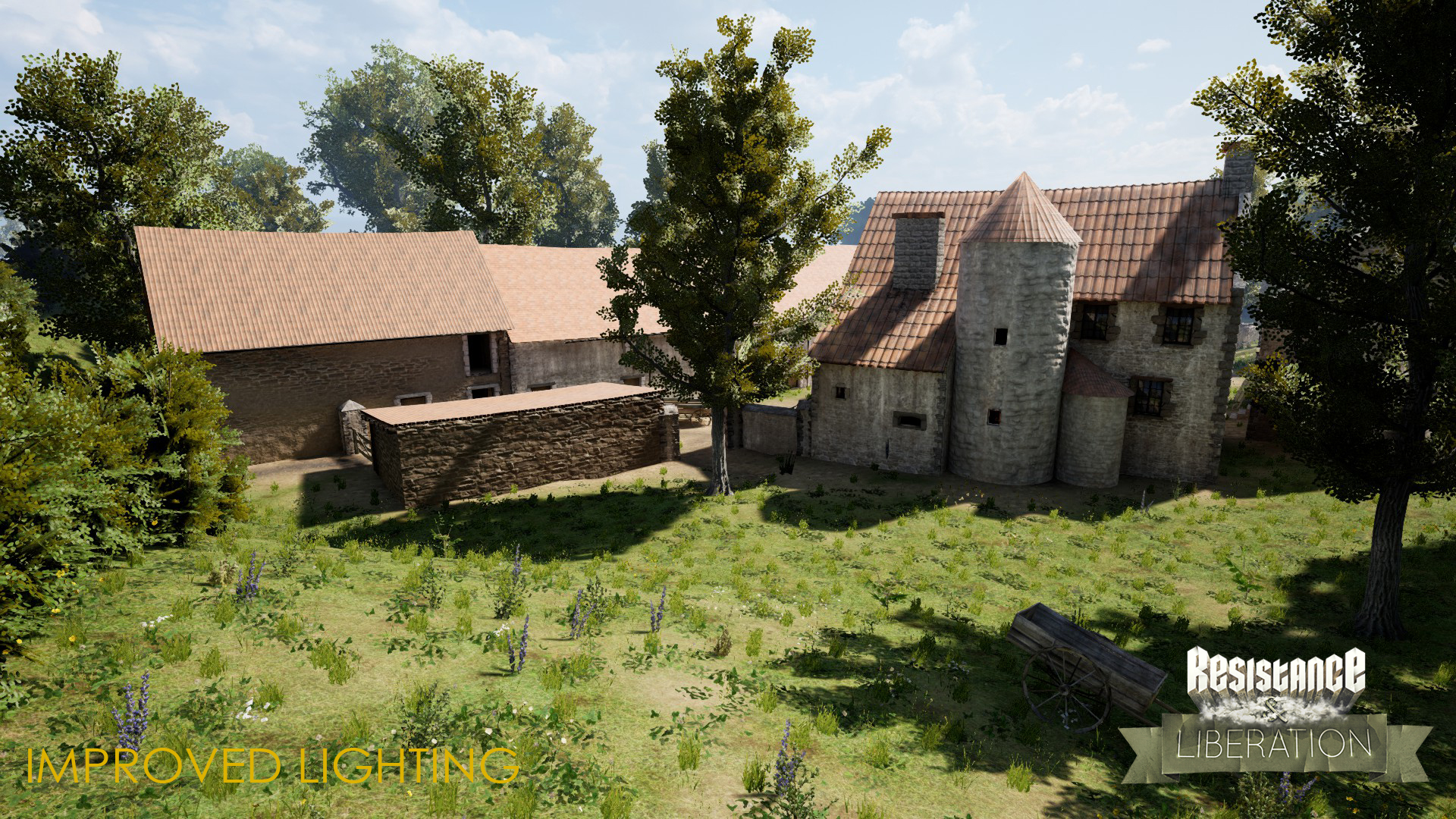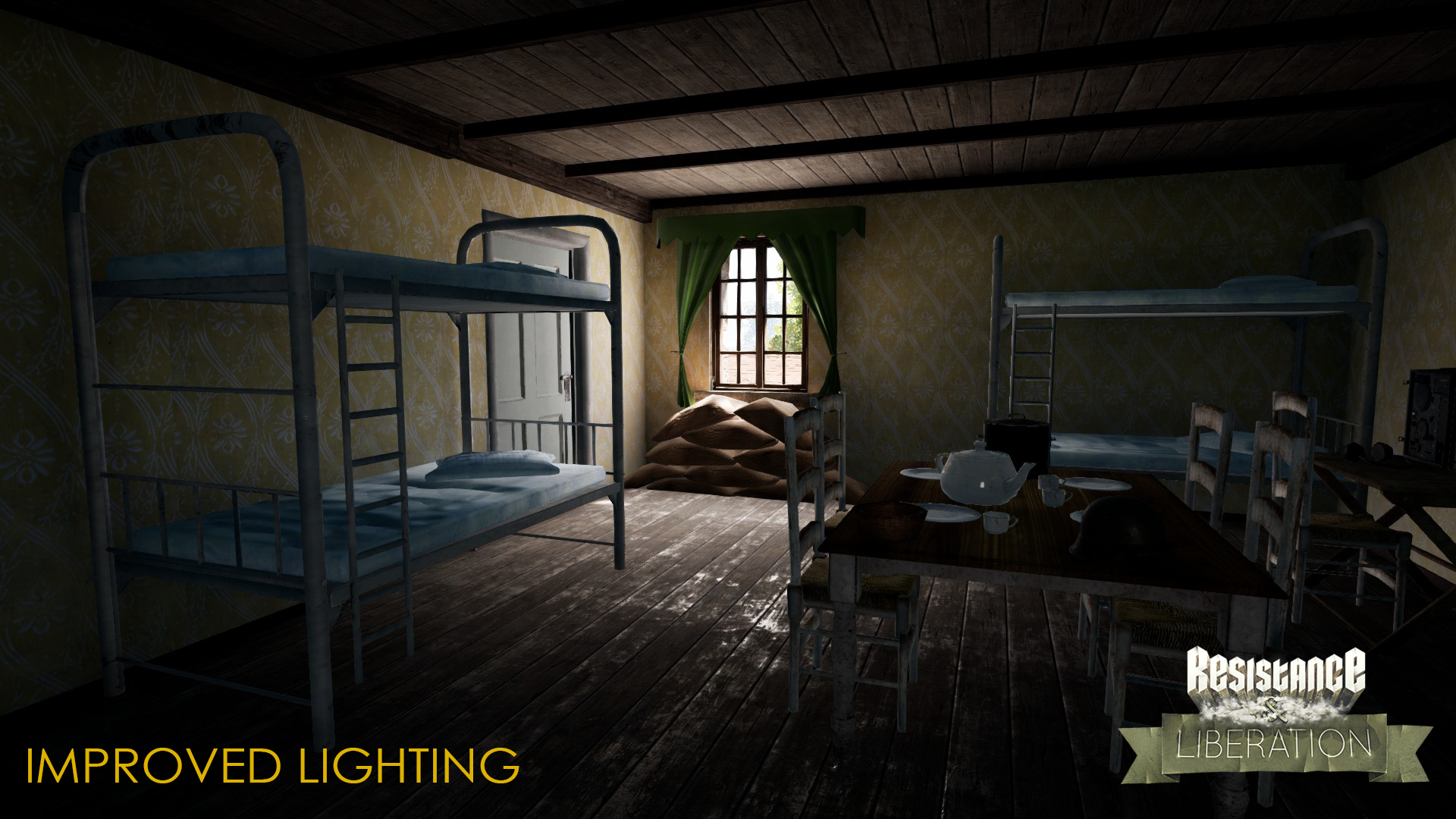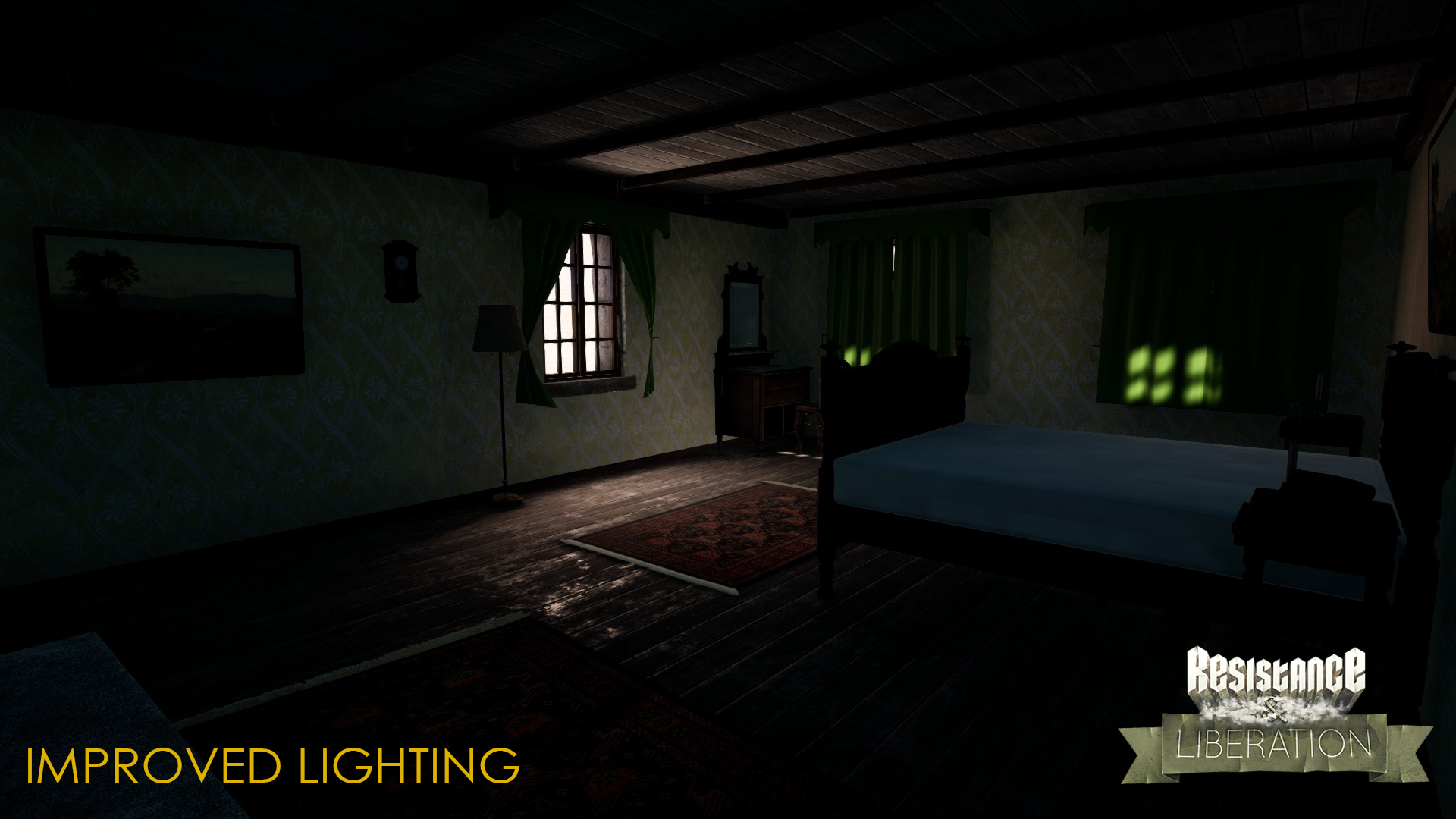 Another big step is something you may have seen on our social media already. You can see your own legs now! You're not a floating head and arms anymore but are firmly connected to our game's world with this feature.
If you haven't already, follow us on social media! You can find all the links in the info below.
We're always looking for new members to join our team and help us make this game look and play great again. The people we require most are 3D modelers and Level designers. If you think, you can help, don't hesitate to approach us. If you want to help, but think your skills are not sufficient yet, contact us anyway. This team is a place where people can grow over time, we do not expect Triple A level quality over night. That was it for this update, if you have any questions, don't hesitate to post them in the comments below, and stay tuned for more news updates coming in 2020!