Hey there people,
Today we bring you an exiting new announcement.
We've spent the last weeks planning and developing the Sea of Memories Logo, and today we are ready to share it with you.
Before we do that though, let us demonstrate the process we went through.
---
In the beginning, we started by testing various ideas and concepts. We tried to compose the logo with elements that we thought were relevant to Sea of Memories.
After a few tests, we decide that we wanted to focus in two specific elements: a Fish, representative of our Fish character and underwater aesthetic, and a Book, alluding to our narrative and its themes.
We tried a couple more options with these elements until we settled on a good enough model.
Then we did a few color studies. We ended up going for a more orange toned palette.
At this point we we're ready to define the final logo. So, without further ado, here's the official logo for Sea of Memories.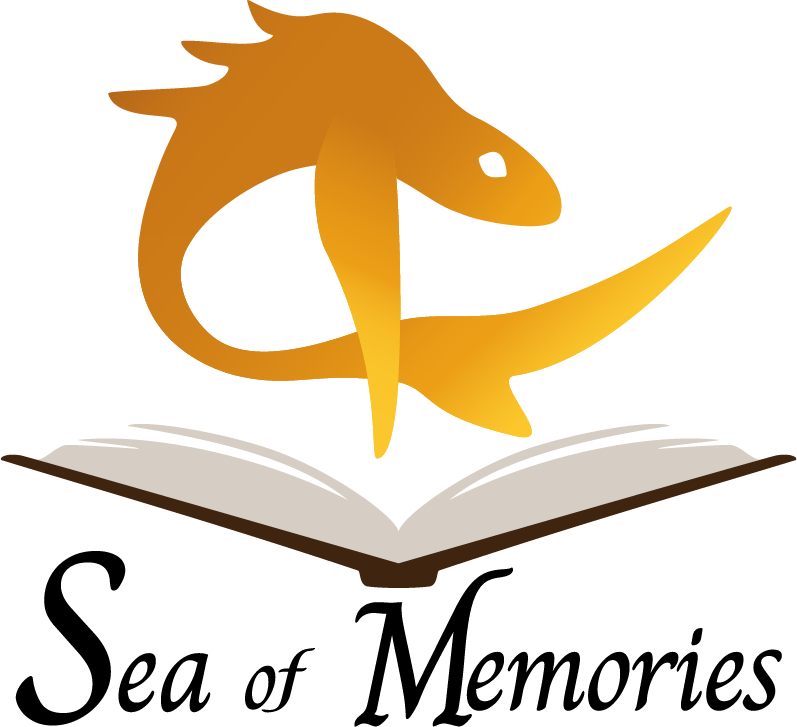 ---
So what do you think?
For now we like this result, though we might end up changing/improving it later in time, if we have the chance.


For now, we hope we enjoyed our designs.
'Till next time. Stay tuned!!