The biggest news for us was of course the launch of indiedb.com however with it came a bunch of cool little updates which are worth mentioning now. Firstly a very much requested fix was the ability to upload videos from Youtube.com. That is now working again. New features are.
Stats filtered by site
Previously, when you viewed a games rank on say Desura, IndieDB or IndieDB it was competing against every other game, even the triple AAA's and non mobile titles. Now ranks are only split up site by site, which fixes up buttons as you can see below.
Games feed xml
For advanced users, we have a custom feed containing all games on Desura and their price (and sales price) in all currencies. If you run a site such as IsThereAnyDeal.com we recommend you use it to track specials.
Highest / lowest rated reviews
Now when we display reviews in profiles we also show the highest / lowest rated, so at a glace you can see what the fanboys / haters agree with the most.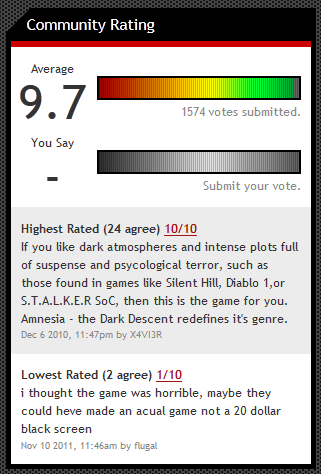 Added bigger icons support
Finally, because we have finally started supporting mobile games officially - we needed to bump up the icon resolution to support app stores and their big app icons. So when adding or editing your game, you can now submit high res icons (i.e. 512x512) and our system will automatically resize them for use.