The technological side of Planet Nomads is catching up with our creative vision for the game.

We have finished the first major iteration of our terrain engine that produces a great looking environment using 3D models of trees, brushes and rocks scattered in a completely procedurally generated environment. Every mountain, every pit in the ground, every slope and every corner has been created by the power of mathematics. The theory we explained in one of our first blog posts has now become a reality.

We've loaded one of our biomes inside the engine and can confirm it not only looks great, as you can see below, but also runs smoothly and generates the terrain with the required speed fast. Taking into account the general performance, we're looking at planets with over 100,000 square kilometers big!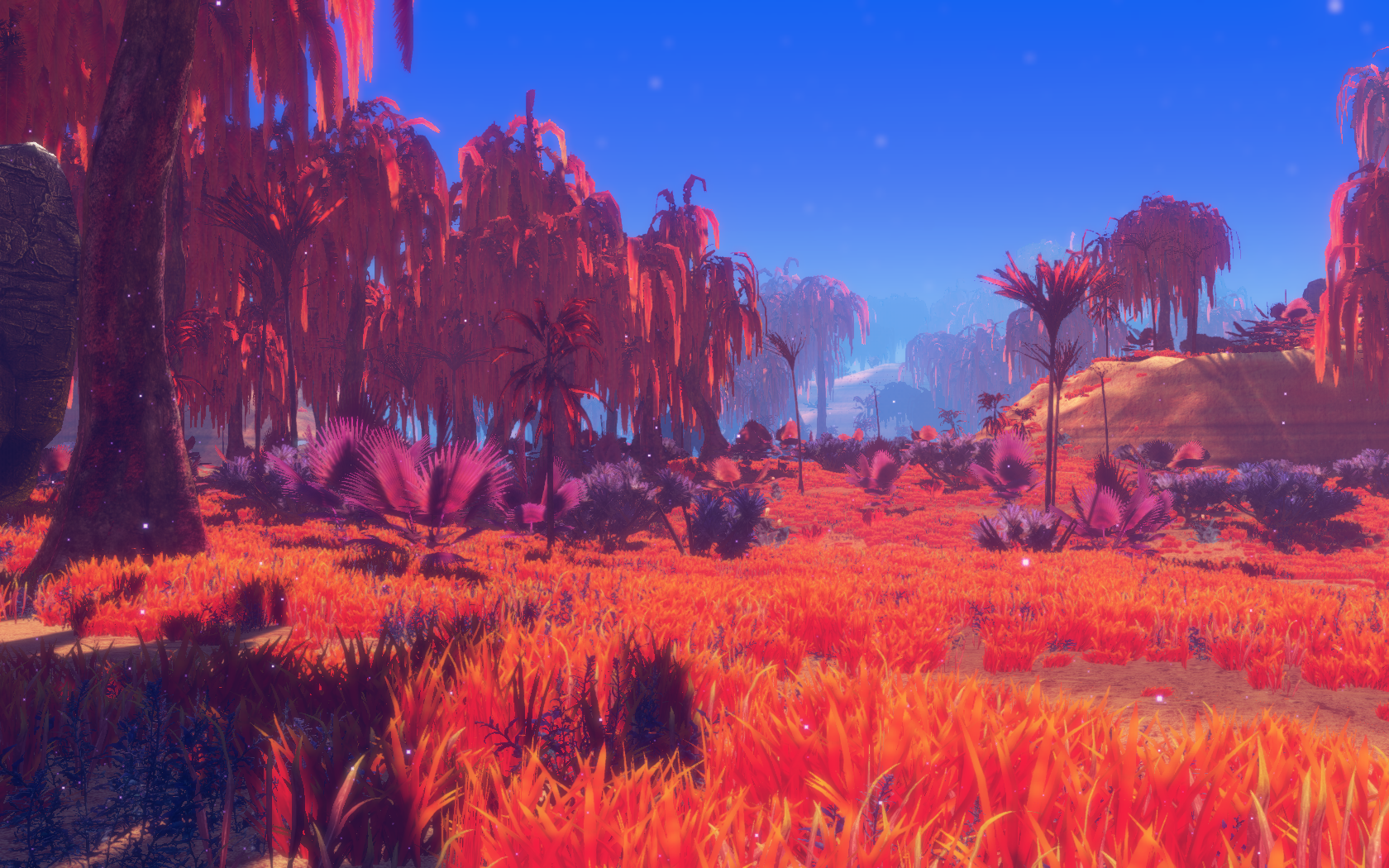 This is a huge victory for us and a big milestone for Planet Nomads. It was obvious our engine needed a name and we decided to call it Sandy.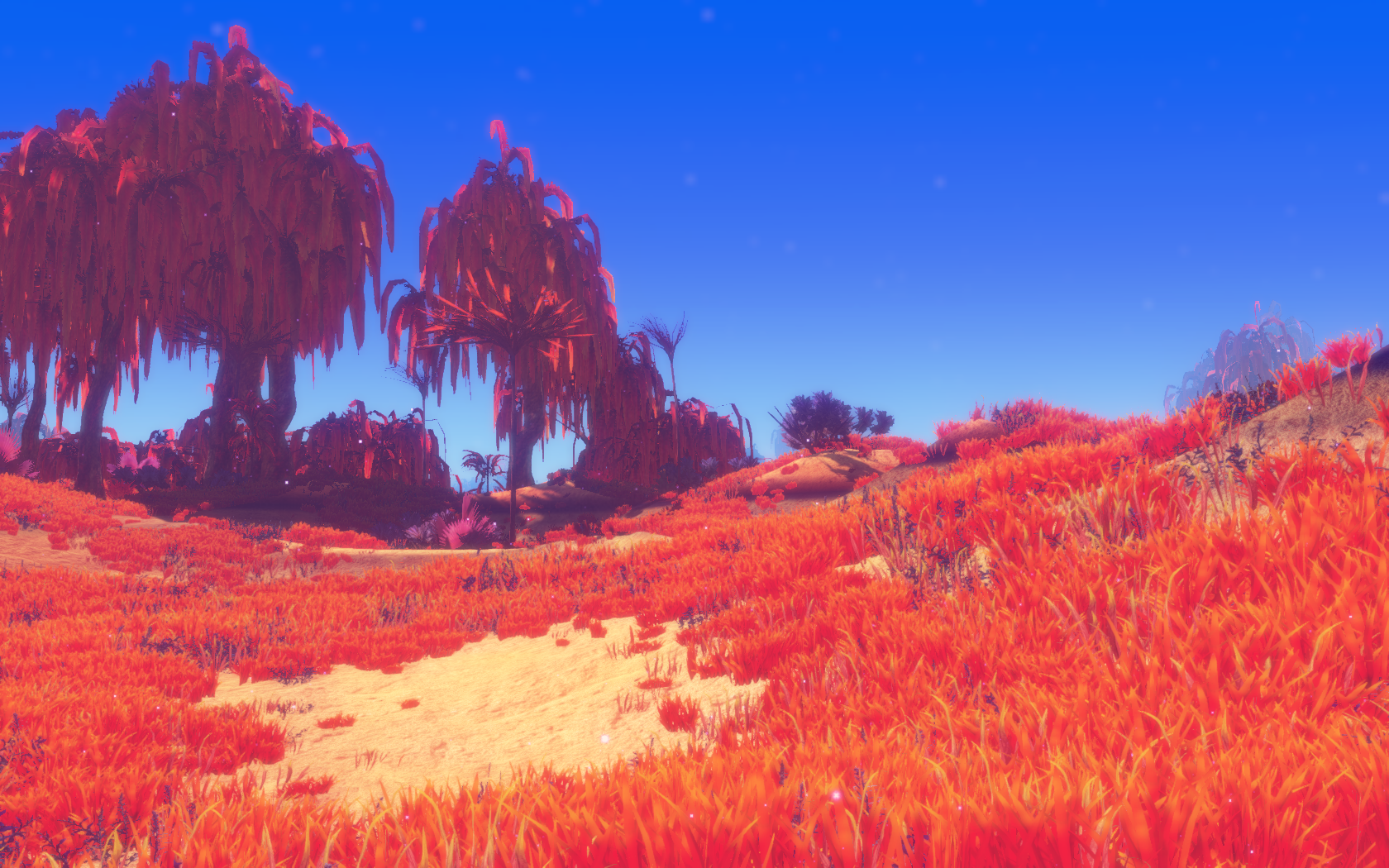 Of course we still have a long way to go, but this success takes us oh-so-many steps closer to our final goal. To create a sci-fi sandbox game with beautiful places to explore.
Our next steps are about gradually putting all the other biomes into Sandy. Here are some of those.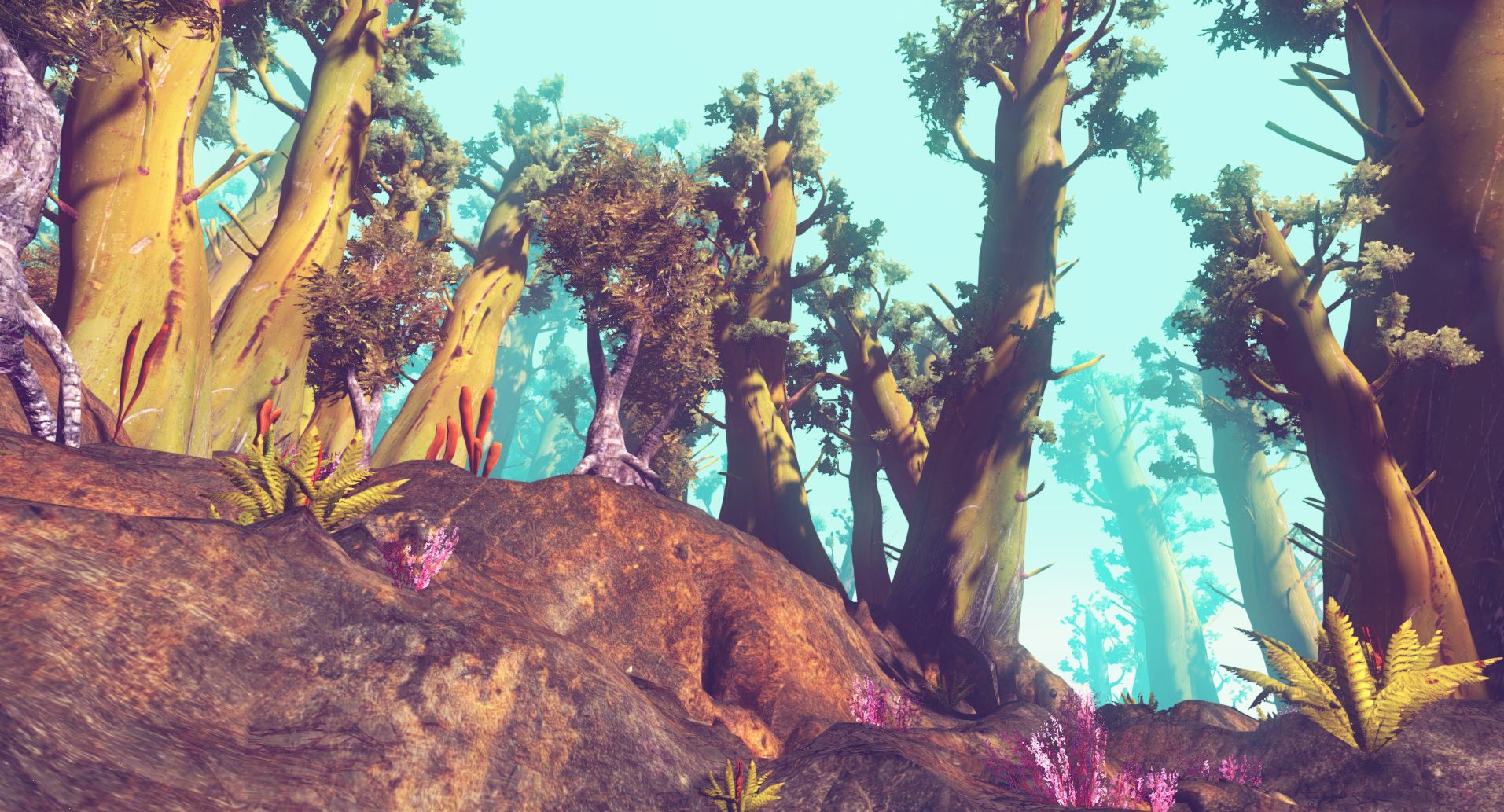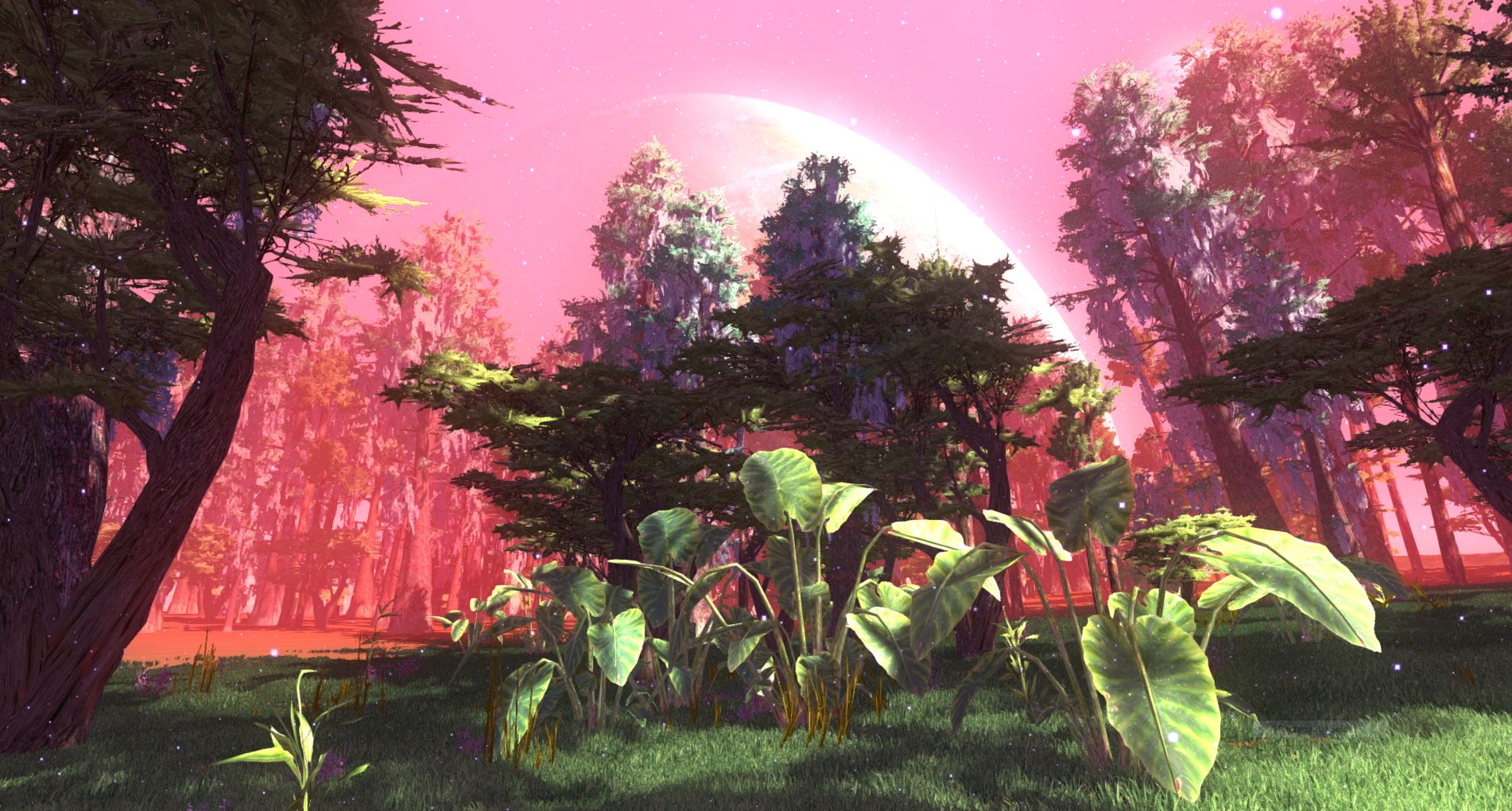 These still feel very Earth-like, but we have stranger ones coming. In the words of Planet Nomads Art Director:
What I have in mind for truly alien-looking planets will be radically different. But I wanted to start with familiar looking biomes first, in the hopes of not scaring people off, so to speak. But if they are into curious looking worlds, I can assure them good stuff is coming.
Curious about the creative process behind these natural sceneries? Read the interview with their creator.
Our achievement sparked the interest of Cobra TV and with his booming voice, he provides further details on what this means for the gameplay.