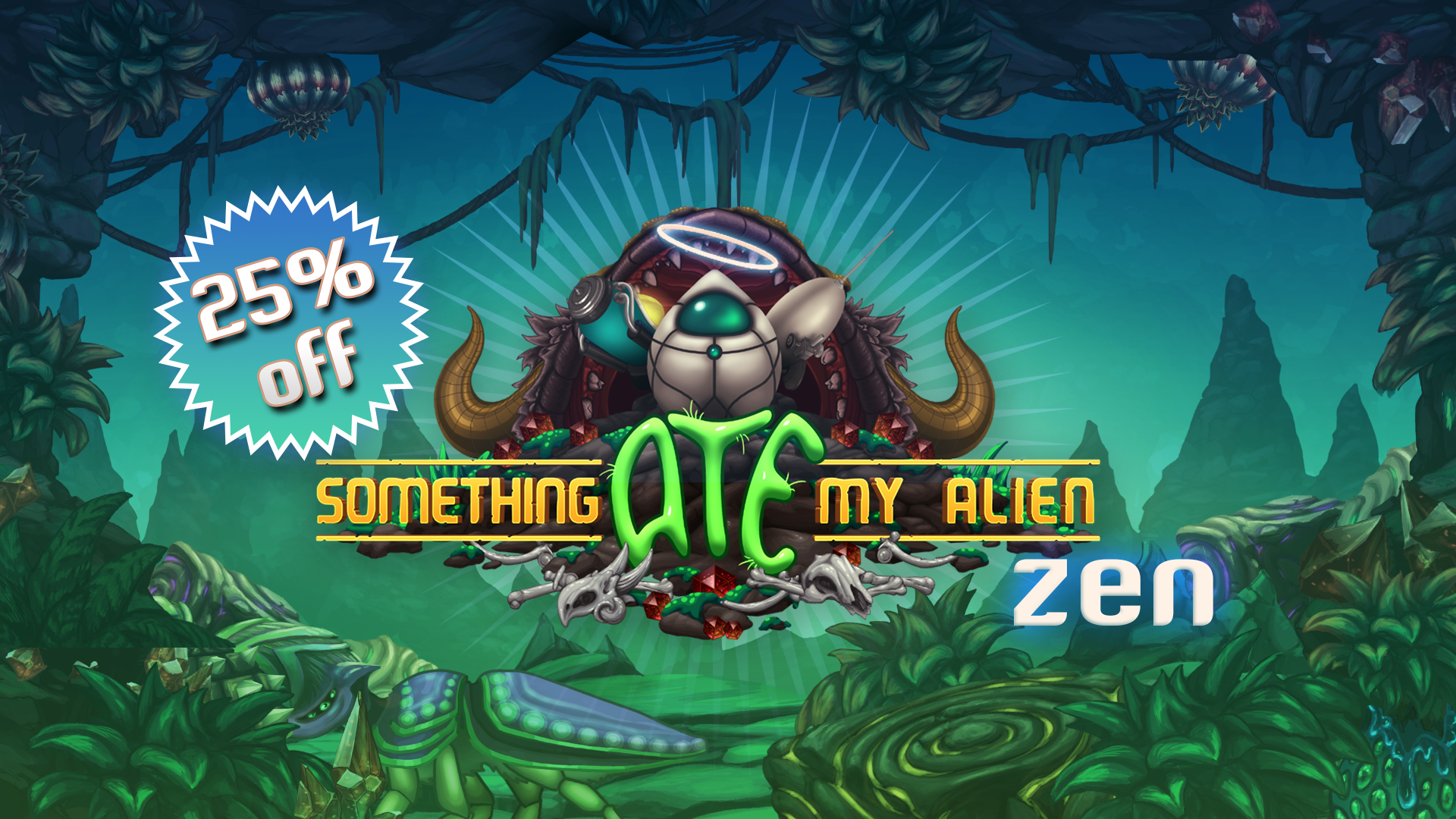 It's been about 8 weeks since we released "Something Ate My Alien" and we have had a positive reception to our game. People playing it have a fun experience and for those who like mining and finding lots of loot, this game has been a dream which is nice to hear.
We have also listened to all feedback, to try and pinpoint things we could enhance or make more engaging for all our players and a few things have got our attention. We've been ongoing with updating bug fixes and smaller enhancements and adjustments to the game as players found things that they commented on. For example, we added twin-stick controller set-up, tweaked enemies to stop falling on the player, planet storm rates decreased, removed fall damage in puzzle rooms etc etc. However, two of the bigger issues required a bit more thought and work to pull off.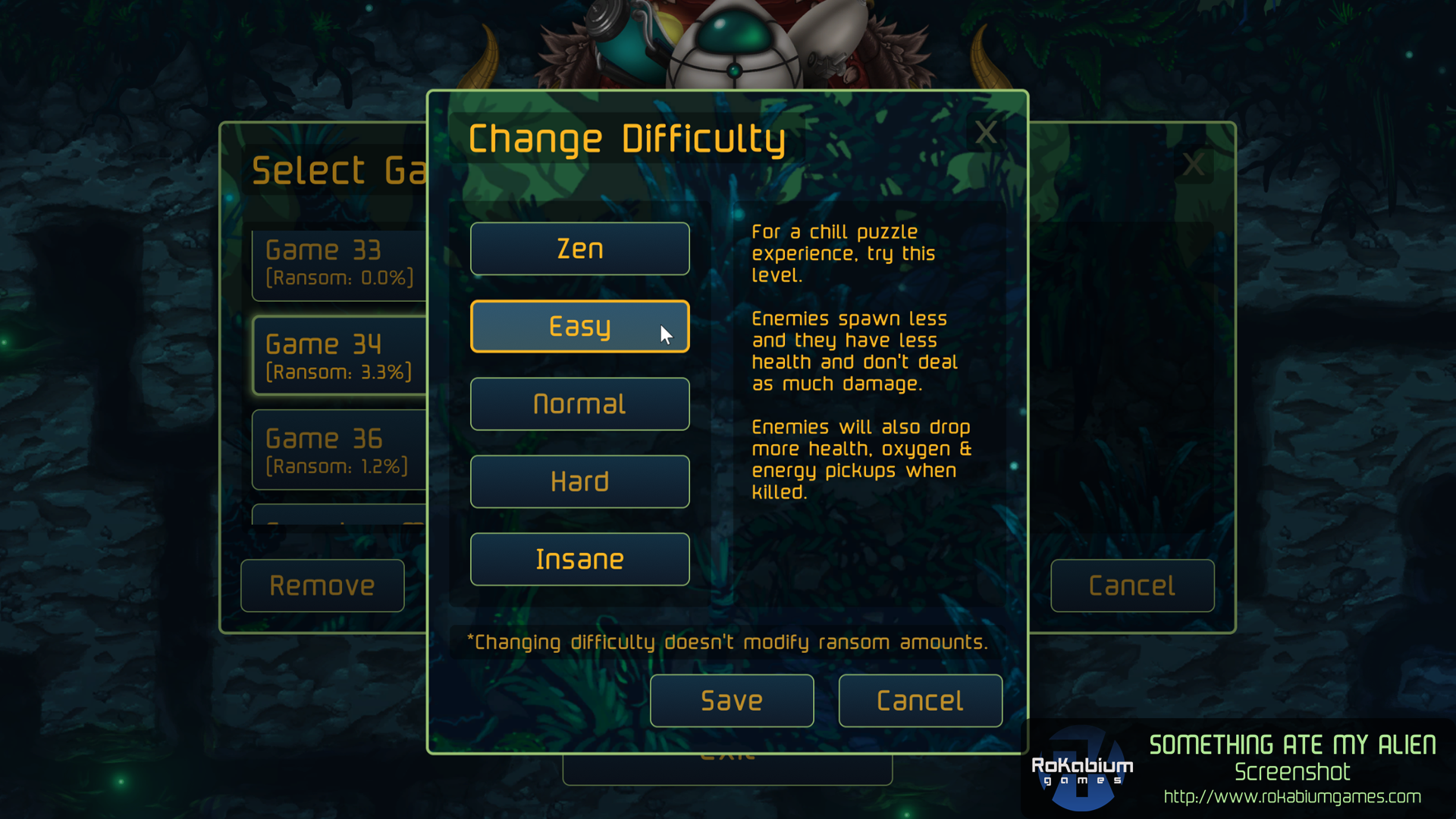 One of our biggest requests was to be able to change difficulty level mid-game. This was mostly due to players who started on a specific level, then played on for a good hour or 2,3 or even 4, only to realise that they struggled to finish a level or had to fight too much for them to enjoy playing further. With that amount of time invested, these players also felt that starting over from the beginning on a lower difficulty was too much of a chore, and they would choose to not continue playing instead.
We listened and agreed, and we decided to enable players to swap to any other difficulty level at any time during game play. If a certain battle is too hard or too easy, or if you struggle with general gameplay, you can now swap difficulty level from the main menu when loading up your saved game. Since our game is single-player and all achievements are based on gameplay and not difficulty, it was not too much that could get lost making this feature available.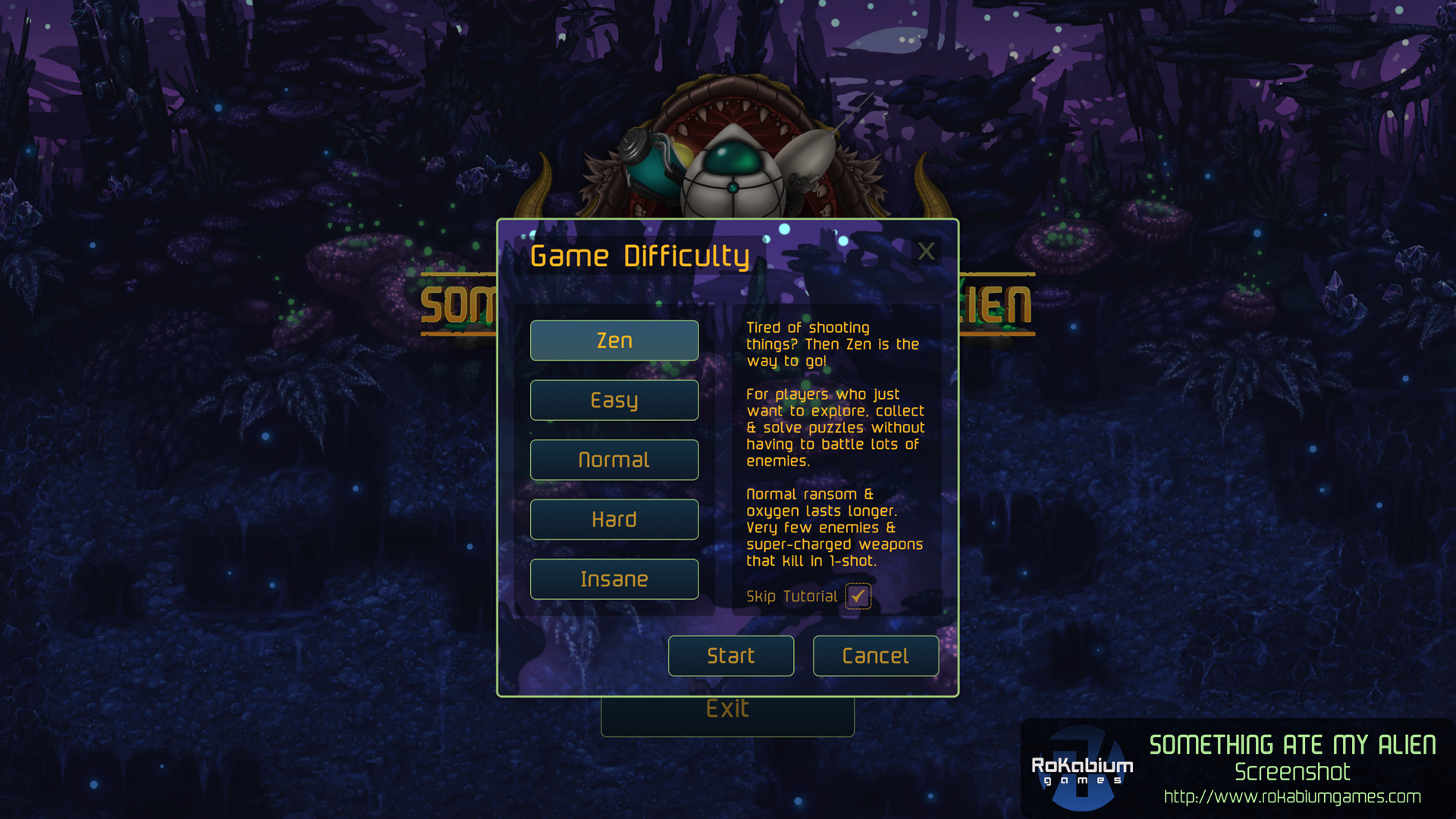 The second biggest issue a group of players had was the overall difficulty of the game, despite playing on the easiest mode. These players really just wanted a chilled game with basically no enemies at all and very little fighting at any time during the gameplay. They would enjoy the game much more being able to just dig, explore, solve puzzles and collect things without having to worry about battles and fighting.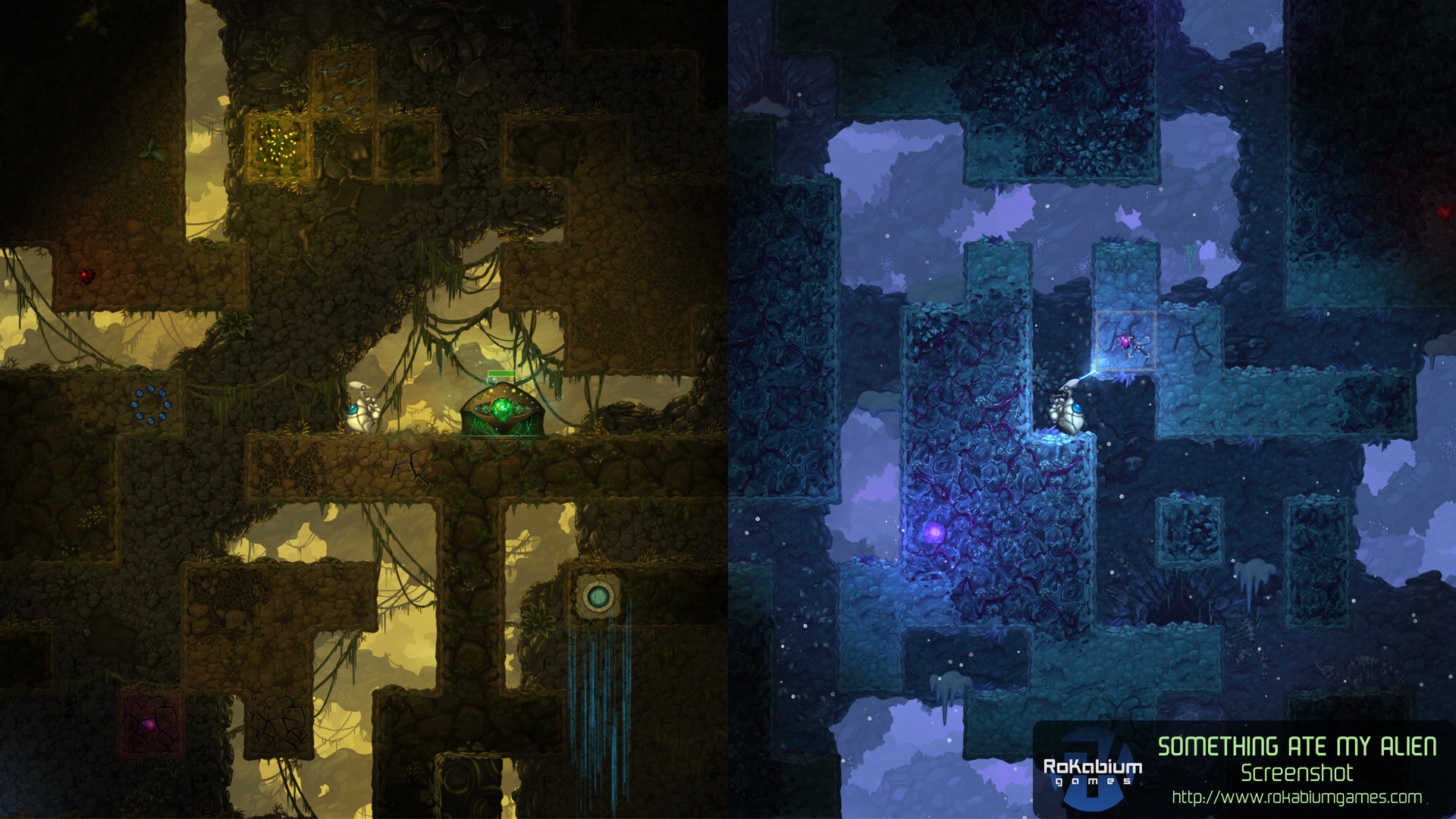 For this group of players, we are now happy to introduce Zen-mode! Again, this feature is added based on feedback and are for those who wants to play without hardly any shooting. Gameplay is focused on as little battle as possible and more on collecting, exploring and solving puzzles. Enemies are few and extremely easy to kill with one shot only, so weapon upgrades play a small role in this mode. Bosses are still here but are quite easy to take out. Code-wise we couldn't remove them completely from the gameplay since we got achievements and the main-story itself connected to them.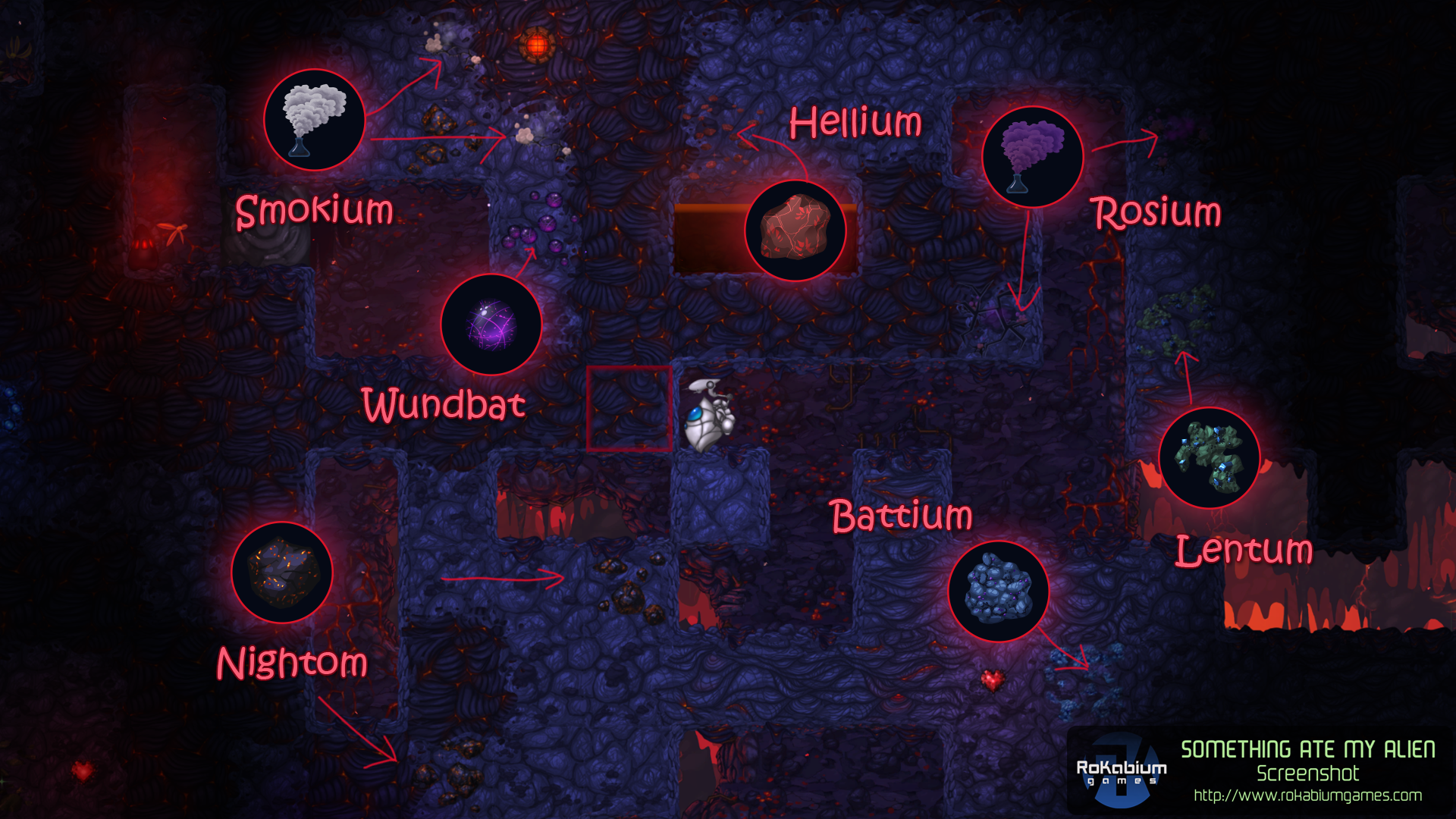 We hope that with these latest features we've added something that would entice both new and existing players who might have been a bit hesitant to play on the previous difficulty-levels in SAMA. Now you can choose a whole new level with Zen-mode if you wish, or change any current game save you have to a different difficulty…and change it back over and over as many times as you like.
To celebrate this improvement release we have a 25% discount for 2 weeks starting today 20th Aug 2020. If you like mining and puzzle games with the additional bonus of chilled music, beautiful graphics and a fun little Alien to look after, then give SAMA a try!
Get it on Steam now: Store.steampowered.com