Connect
We did our first livestream with Crytivo Connect showcasing the gameplay for the first time and explaining some of our core mechanics. Thanks everyone for joining and sharing your thoughts. If you haven't watched it yet, it's now on Youtube
Racing tournament
We felt we were missing some action, and we always wanted to include a sport or tournament inside the game to break the routine of planting and evolving. After some research we found that horse racing is one of the ancient sports and we immediately thought about how many rideable animals we have in Roots of Pacha.
We really had a lot of fun racing our animals. There's still some work to do, and some of our ideas include giving stats to mounts, improving mounts with friendship and special items, choosing a team and becoming the star rider of a season.
Pacha Hearth
Pachans are very social and so they have a common building where they spend rainy days, gather for a warm meal and receive visitors. Vuak, the sha-man and spiritual leader of the clan, is the one in charge of welcoming people to this place. Here's a preview of his room which is inside the building.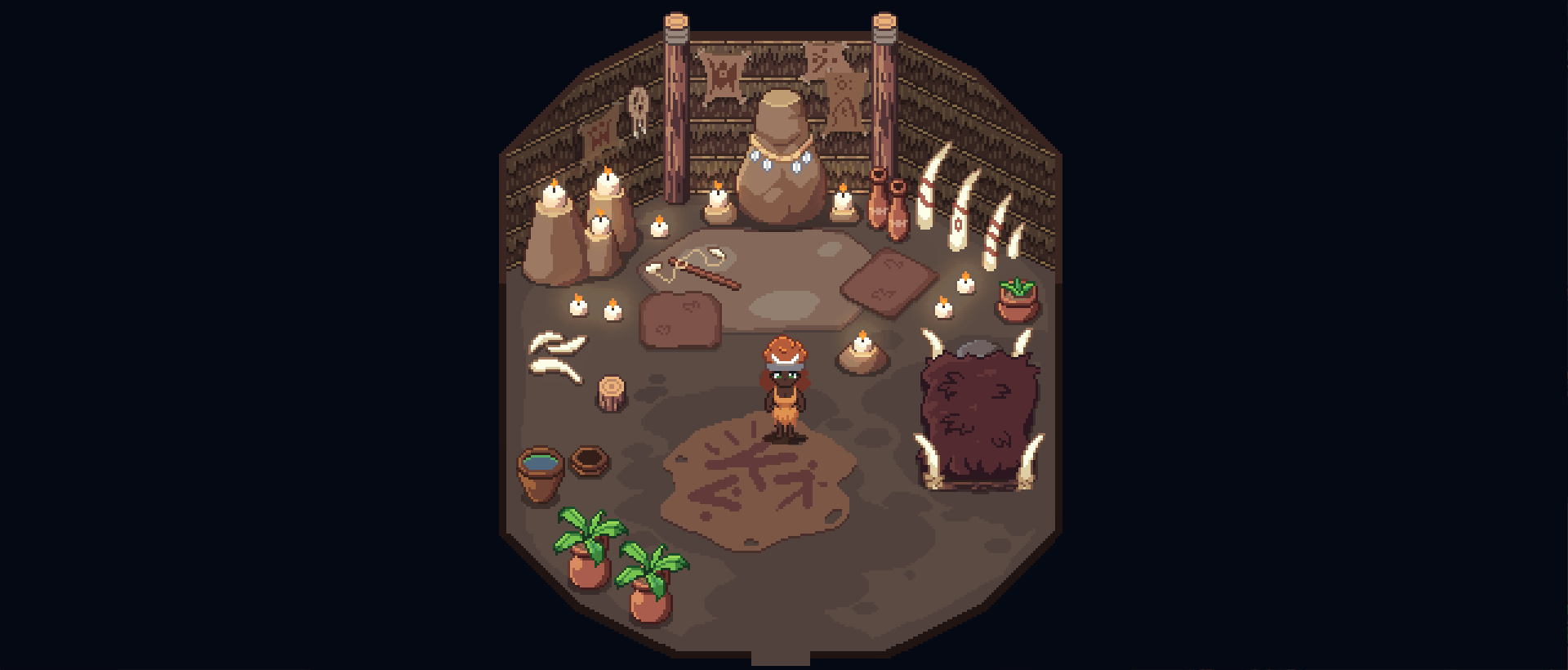 Forest minimap
As we continue to develop the world of Roots of Pacha, we add minimap sections of it. This is how the forest minimap looks like.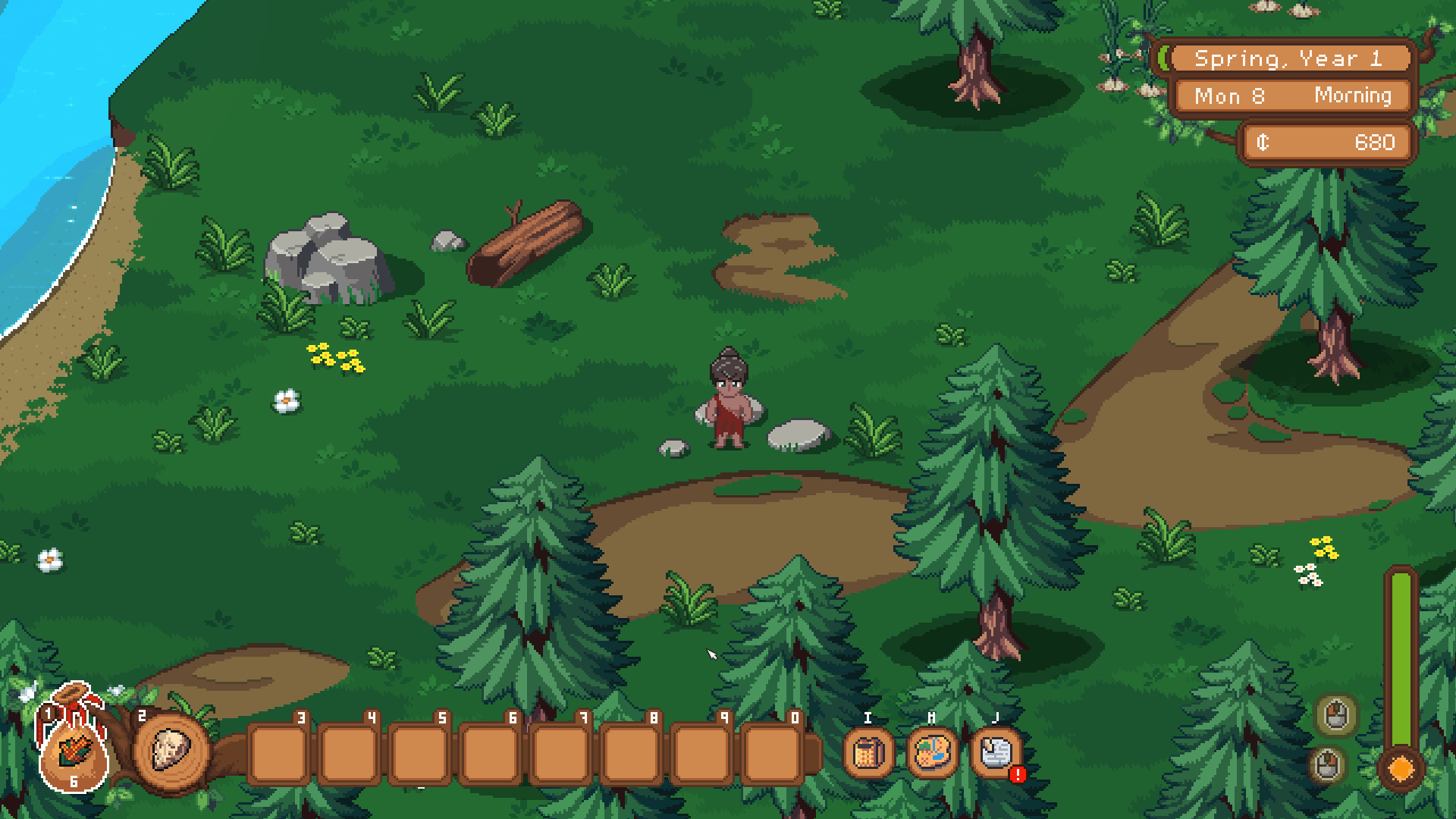 We're also exploring if the minimap is something you already have, or if you have to complete it as you discover new areas.
Food producers and preservation
A few devlogs ago we talked about how important food preservation was in the stone age. The idea was not only to improve the shelf time of food but also its nutrition.
For example, in the process of making bread, the natural yeast that is present in the grains not only make flour rise and produce a spongy bread, but they also make the nutrients of the grain available for the human body to absorb.

At that point in time, most processes were manual and we felt it was a good idea to represent that in the game. This is the case of the Mortar and Pestle that's used to grind grains into flours and also to mix, and whisk.

Once you've got flour, mix in a little bit of water and let the dough ferment for a few hours. The Fermenter is a processor in Roots of Pacha that lets the natural yeasts in grain, flours and fruits turn into other products.
As a side note, yes, we read your comments, and yes there will be booze making in Roots of Pacha. For better or for worse, alcohol is ingrained in human history.
Finally, after getting fermented dough, you shape it and throw it in the Oven to get that nice loaf.

Another producer that we didn't get a chance to show in the stream is the Solar Dryer. It's made out of a couple of poles with nets in between that use the power of the sun to dry fruits and vegetables. The Solar Dryer accepts multiple items at once.
Taming minigame
After discovering the flute that lets you communicate with animals, you need to attune to them to increase friendship. Flute playing was too immediate and not very rewarding, so we are trying this minigame where friendship will increase depending on how you play the melody.
Fishing minigame
Fishing the shallow waters was a bit simple too, and we had a minigame we didn't like where you had to hit keys in a certain order.
In the new one we developed this month, you have to remain calm and focus on one specific fish. Keep following it as it moves across the water nearby, but don't do it too fast, the ripples will make it go away. Once you're confident enough and you can see it, take a chance to fish it!.
Join us

That's it for this edition, thanks for reading. We hope to read your comments on Discord and see you next time!