The Coin Game Update for Q 2019 Release Date for The Coin Game.
Update on Release Date
In typical devotid fashion I have gone way overboard and added a ton of stuff. The problem is that with only one person working on a title of this size is that things take way longer than ever expected. Now that I have finished and filled the first arcade, I can start to get more beta testers in the mix and get the Early Access version out to patiently waiting users very soon ;) I had to move the release date to Q1 2019 as I have changed the overall vision of the game and added some different modes.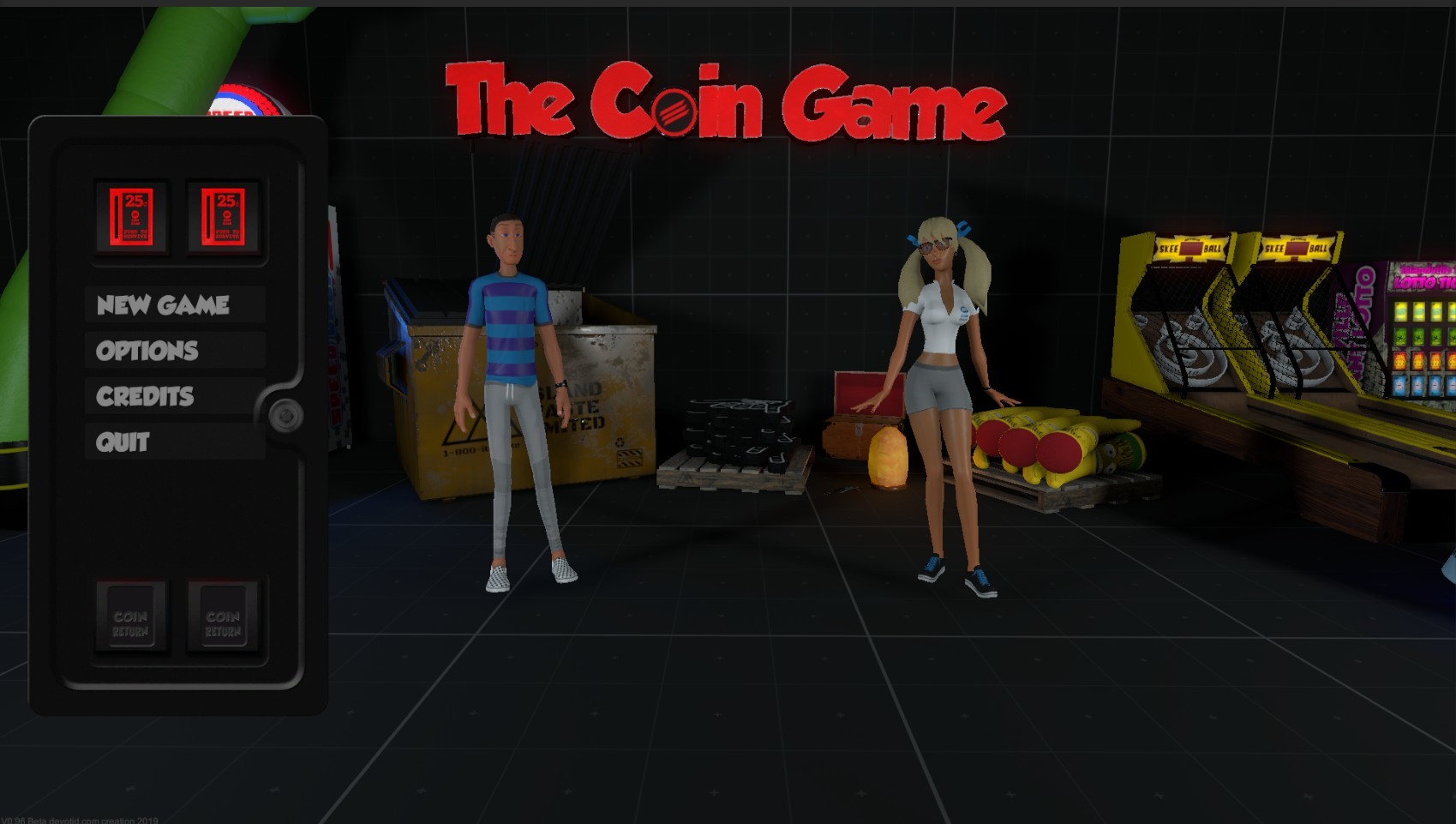 Here is a quick teaser of the characters available in The Coin Game.
I am essentially building two games now.
Birthday Mode:
A standard Arcade "simulator" where you can just enjoy playing the arcade games and getting prizes without the worry of earning money and having to eat/drink to keep your health up. This is just a fun stress free way to enjoy a night of ticket hunting. You can even teleport instantly around the island from the map menu on your smart watch. (if you are outside). No curfew, No hunger and no mom texting you all the time. Just pure prize winning freedom all granted to you by your rich unlce Phil.
Survival Mode:
Then there is another mode where you start with nothing and have to earn money doing jobs and scavenging things around the island town to continue progressing and winning prizes. There is a daily paper route to deliver newspapers to a dozen spots around the island. Each paper you deliver will earn you a couple bucks. You also get a bonus tip for delivering all 12 papers to all the red newspaper boxes around the island. The newspaper spots are marked with a small mailbox on your smart watch menu and will turn green when you have already delivered to that location for the day. You can walk, run or take the bus to get to all 12 delivery locations or the real paperboys get themselves a used golf cart from Barry's pawn and swap.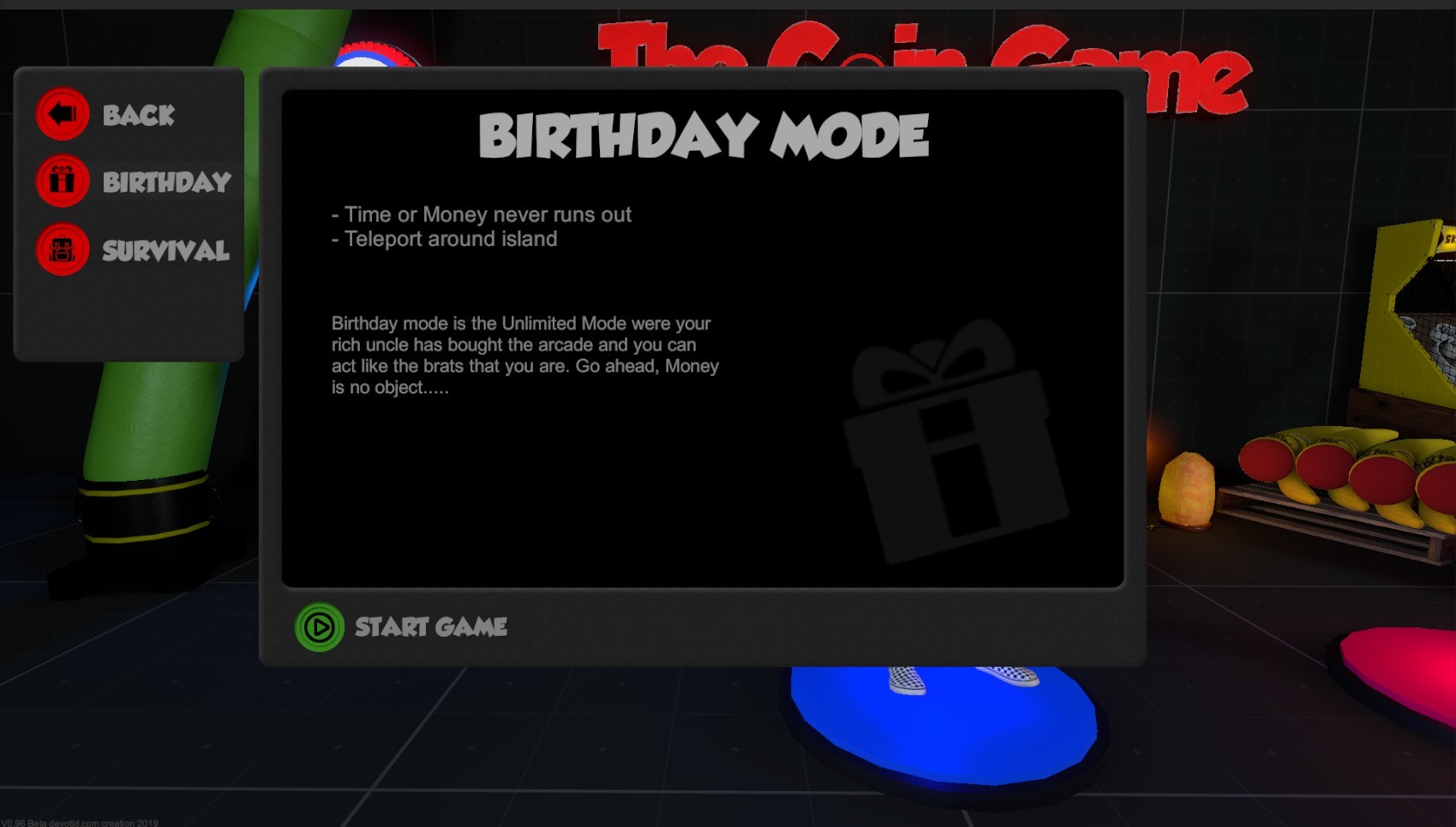 Here is another quick teaser of the characters available in The Coin Game with a new menu.
Everyday before midnight you will have to check in with your mom and then go to sleep. This will complete a full day. The next day more jobs will be available again to earn more money. This mode is still in development and will be evolving throughout the early access version. Lots of fun and exciting things are coming for the world's first Arcade Survival Game. Yeah I totally just made that genre up.

Having the two different modes will give users the chance to enjoy the game in any way that they like.
Playable characters available in game:
Male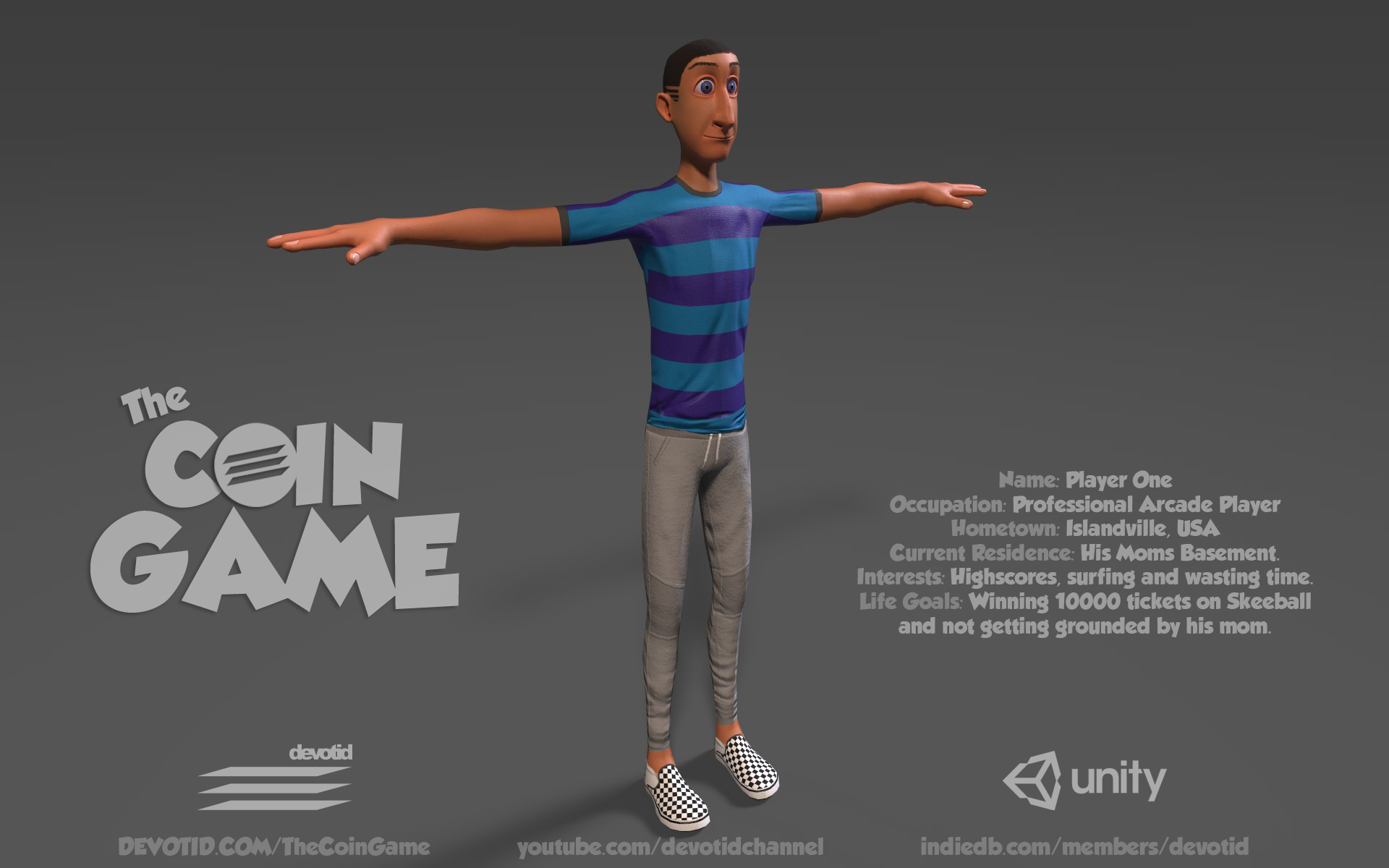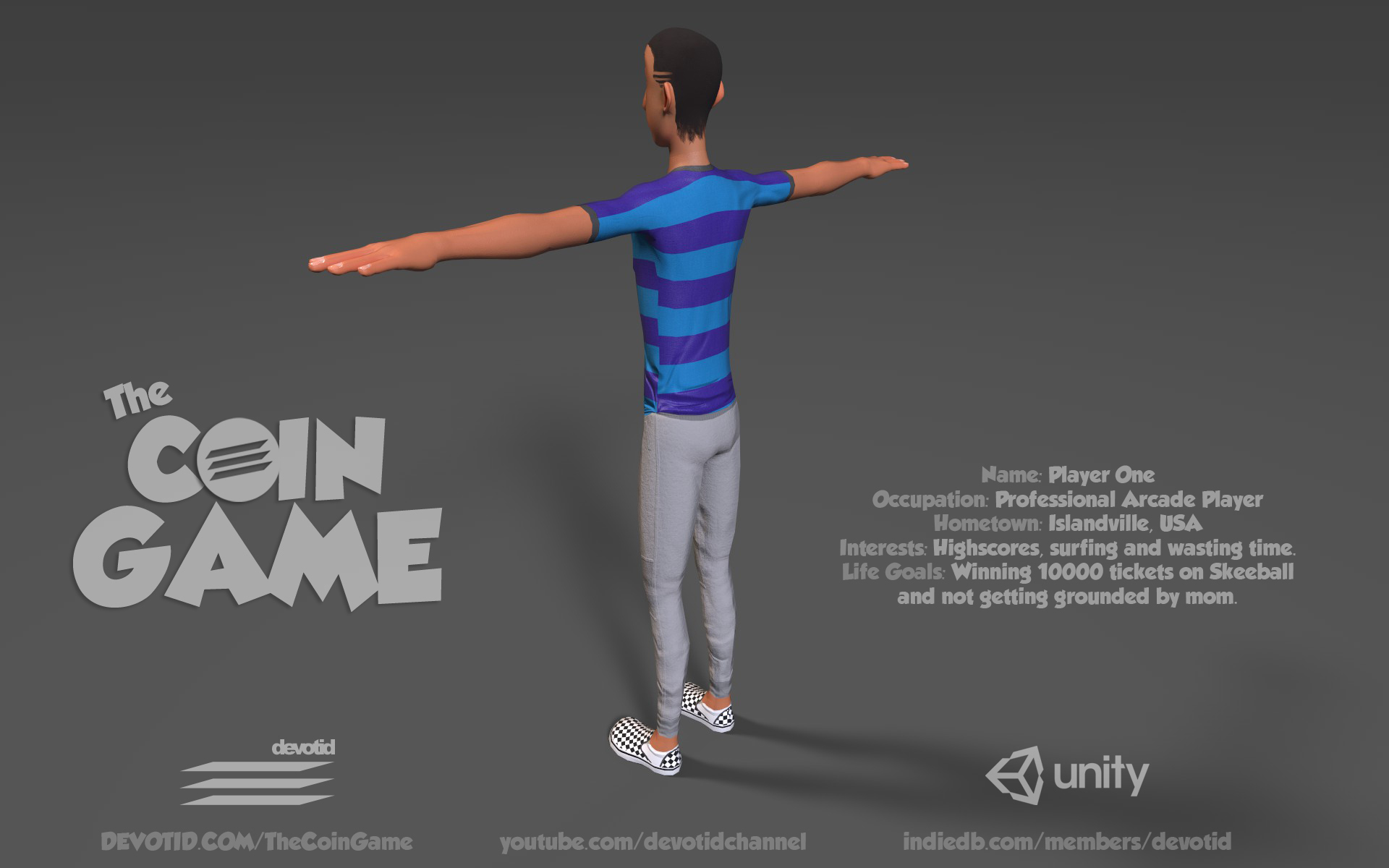 Female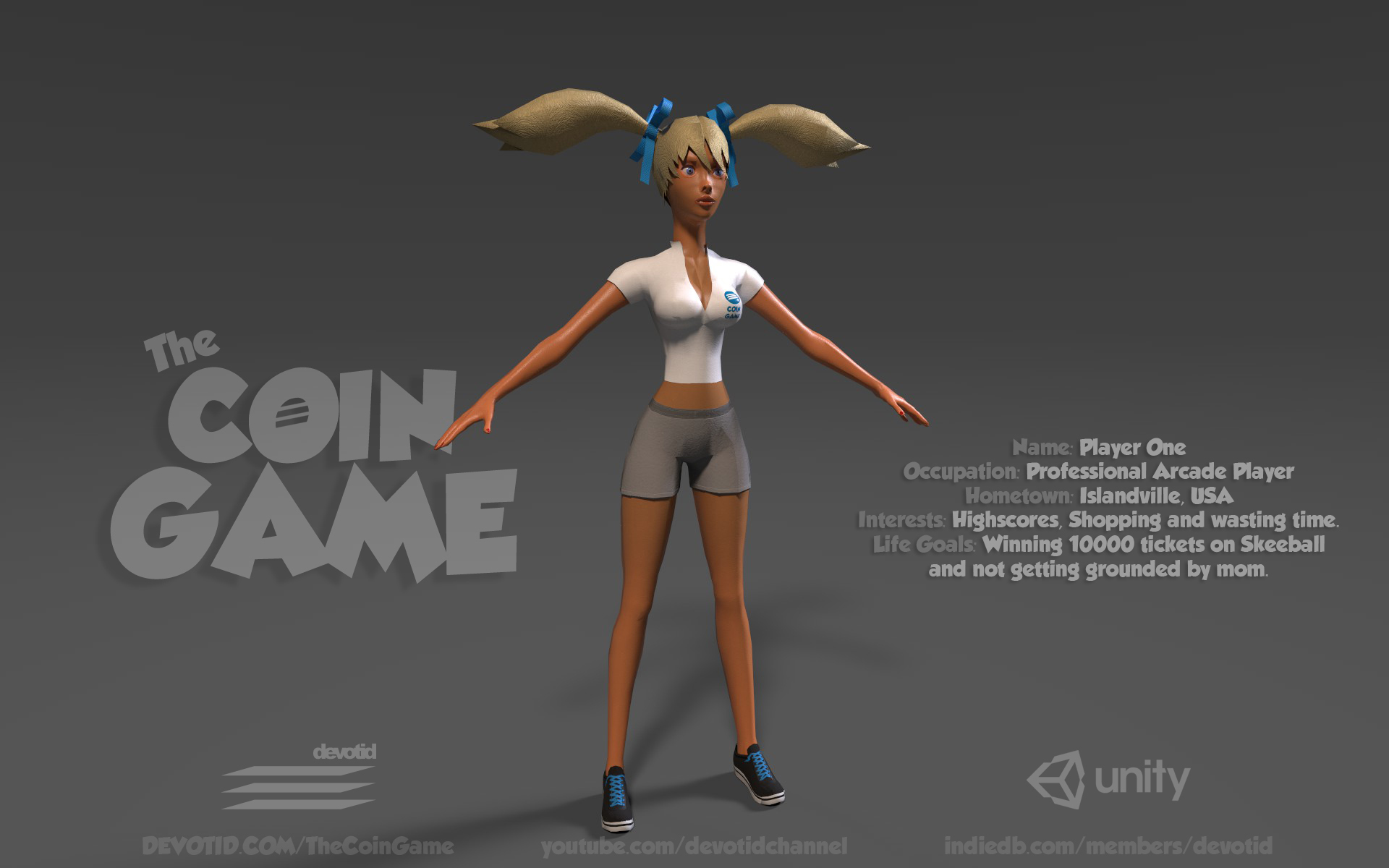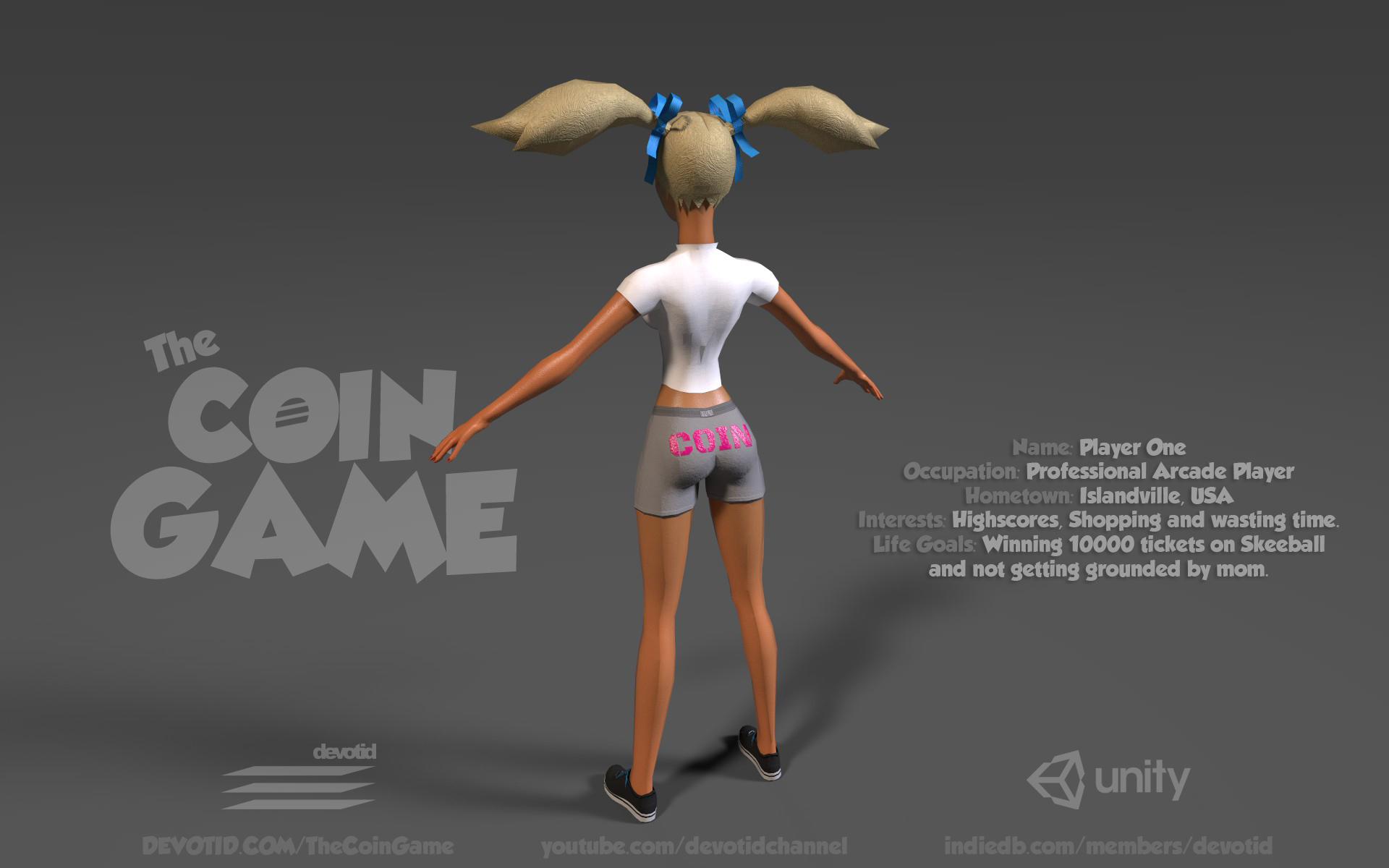 Stay tuned for Larry's Arcade Machines Part 1 coming next. It will have in depth info on each arcade machine available in the first arcade coming to Islandvill Island.

Thanks for checking out The Coin Game.

devotid