When I develop a multiplayer shooter on my own, I compare it to pushing a car without the power of the engine. Not impossible but it works somehow. Okay, I've been on the road for 5 years now and Project Cybertronic is becoming more and more what I imagine it to be. I have created a new playable foundation on which more will be built in future. I want to share this status of the project with you.
The current client version is freely available on the project website: Cybertronic.red
The following new features have been implemented:
Character relative locomotion on moving objects (flying spaceship
and physical debris).
Character independent view control to compensate motion sickness.
Character Runtime IK (aiming, hand, feeds).
Character respawn when eliminated.
Character Ragdoll when eliminated.
Character weapons recoil.
Character friction simulation.
Multiplayer official running linux server.
Multiplayer basis, use of new library Mirror Networking.
Multiplayer lag compensation by server-side authority and client-side prediction.
Restart match when the target score is reached (deathmatch).
Shooting at a yet unbreakable big spaceship. Physicaly driven It turns cycles around the map and basically here to test the character walk outside and inside.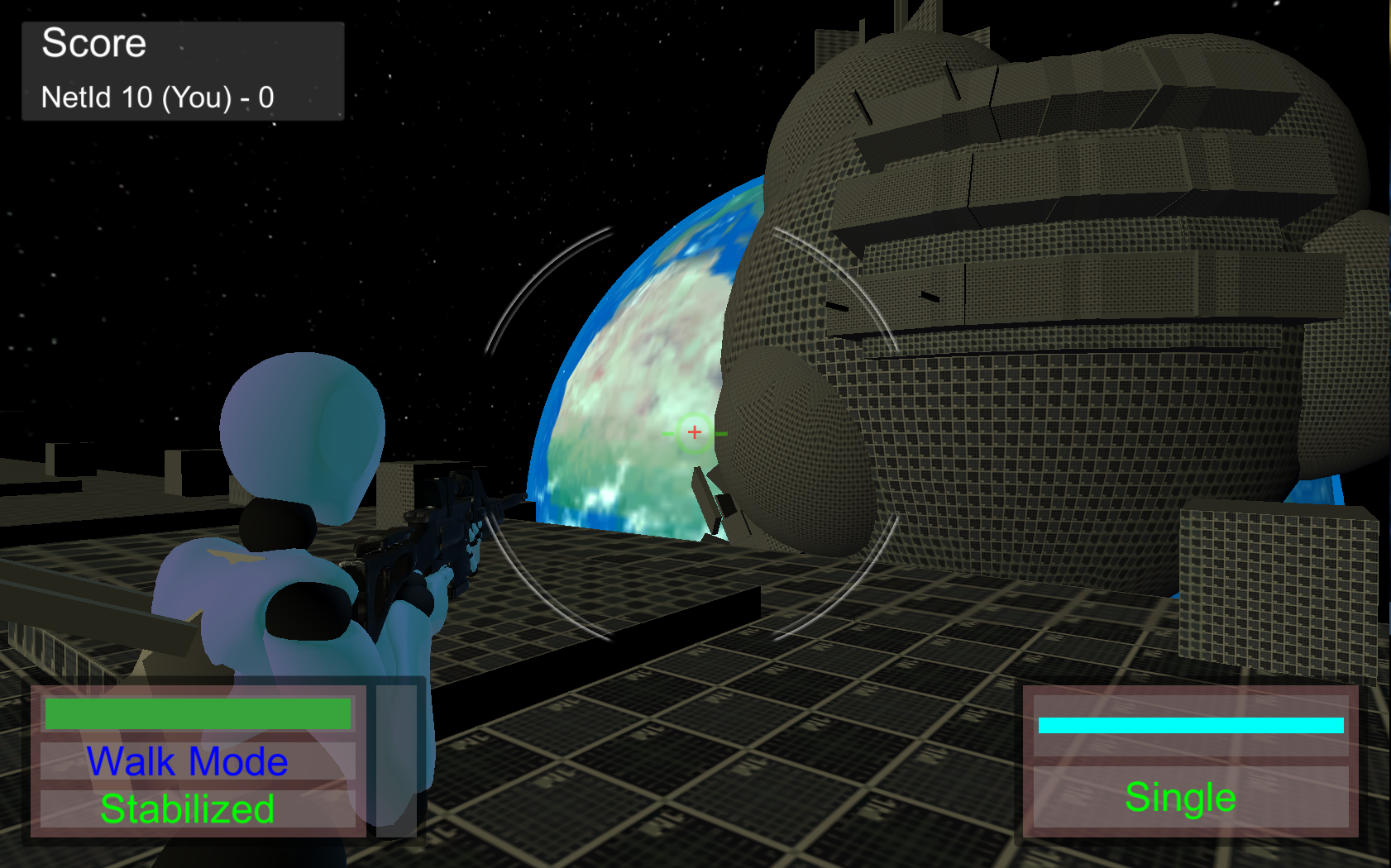 Walking on top of the flying big spaceship. This feature took me lot of time to make it work.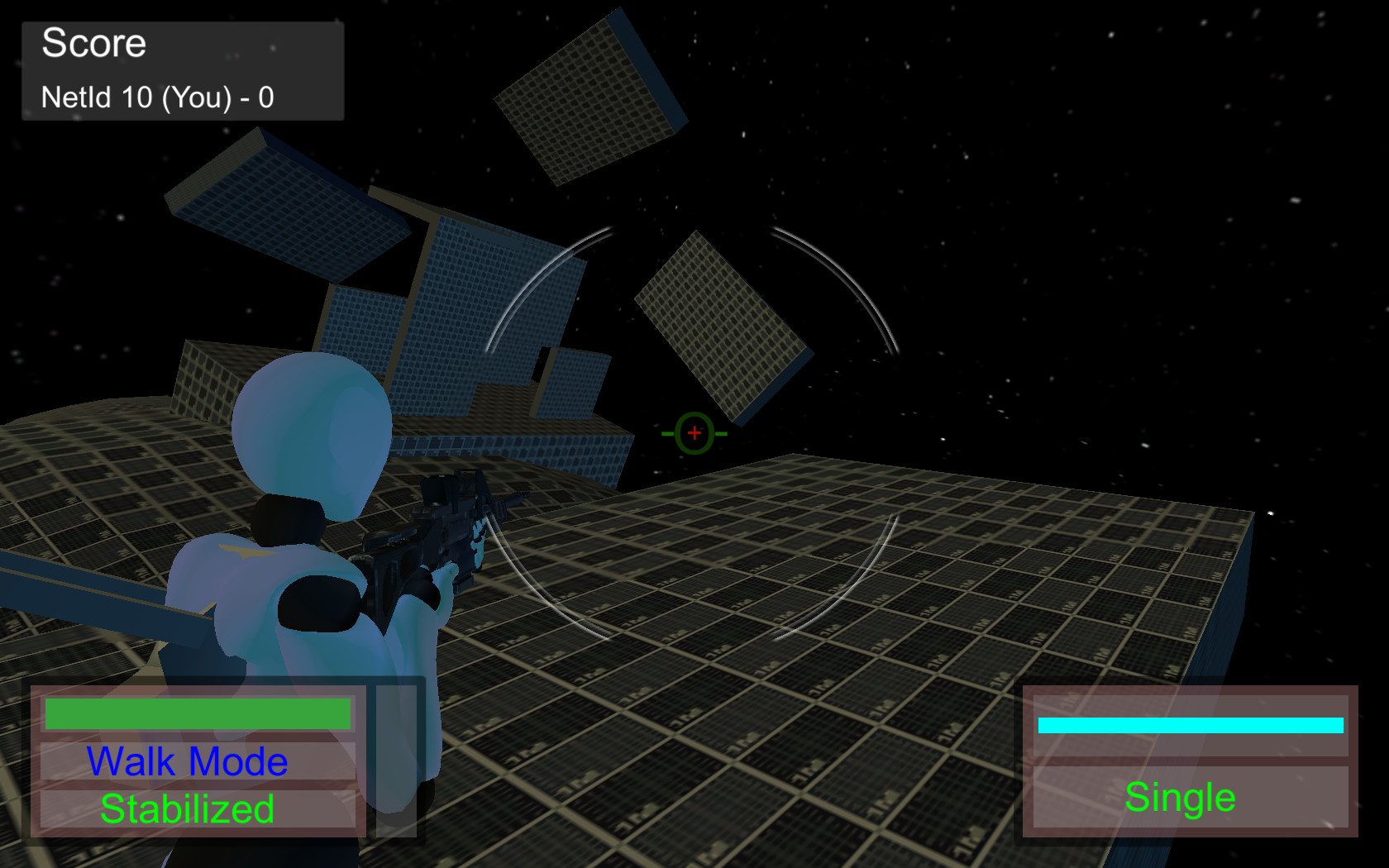 "Surfing" weightlessness on a free physicaly plattform....I´m thinking about to make a nice feature. In combination with the magnetic boots and the jetpack, this platform could be moved in a controlled manner.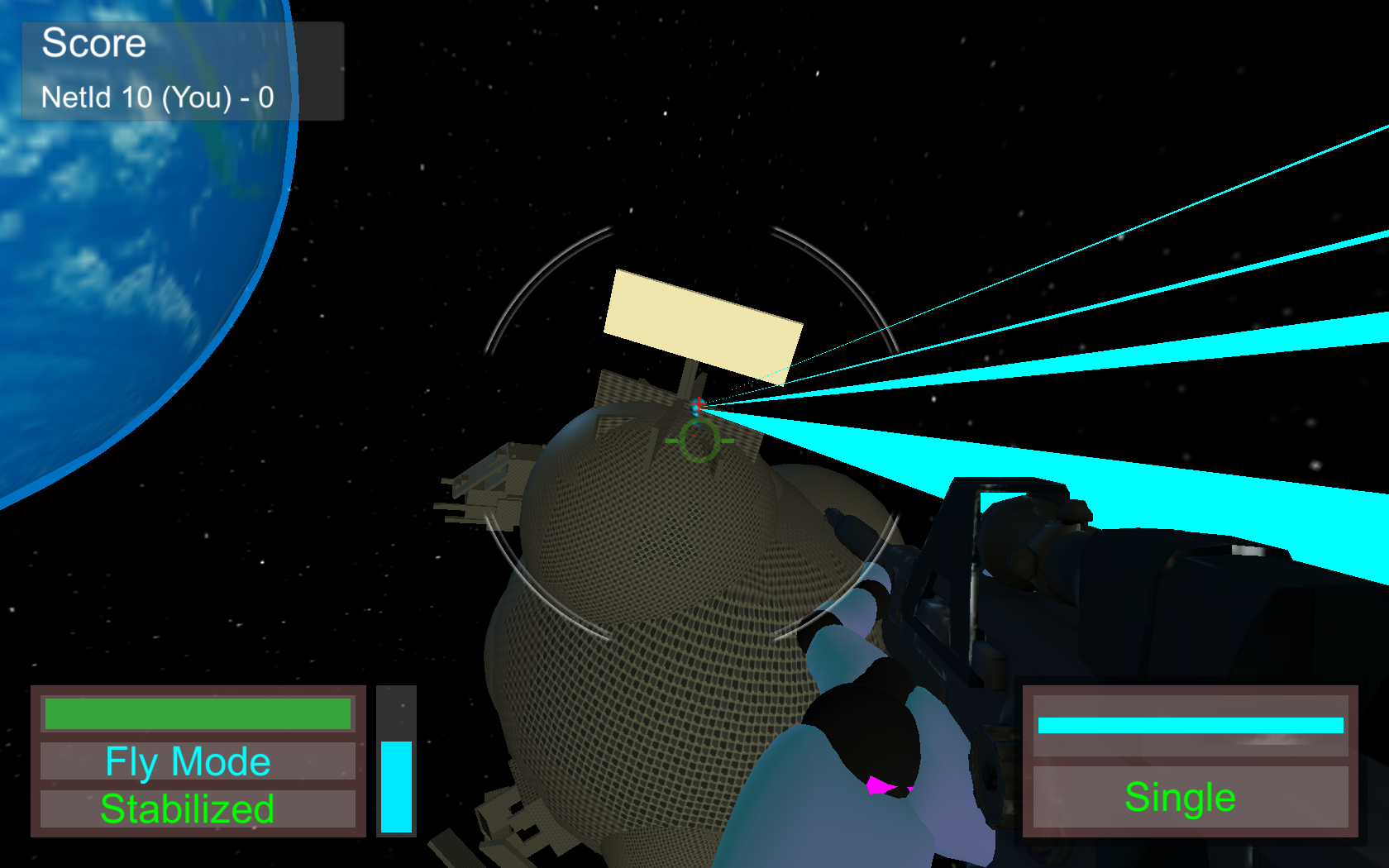 Attacking the Radarstation in First Person view. Flying forward, shooting and pressed the screenshot button with the nose :O)
3D Parallax background now its in earth orbit.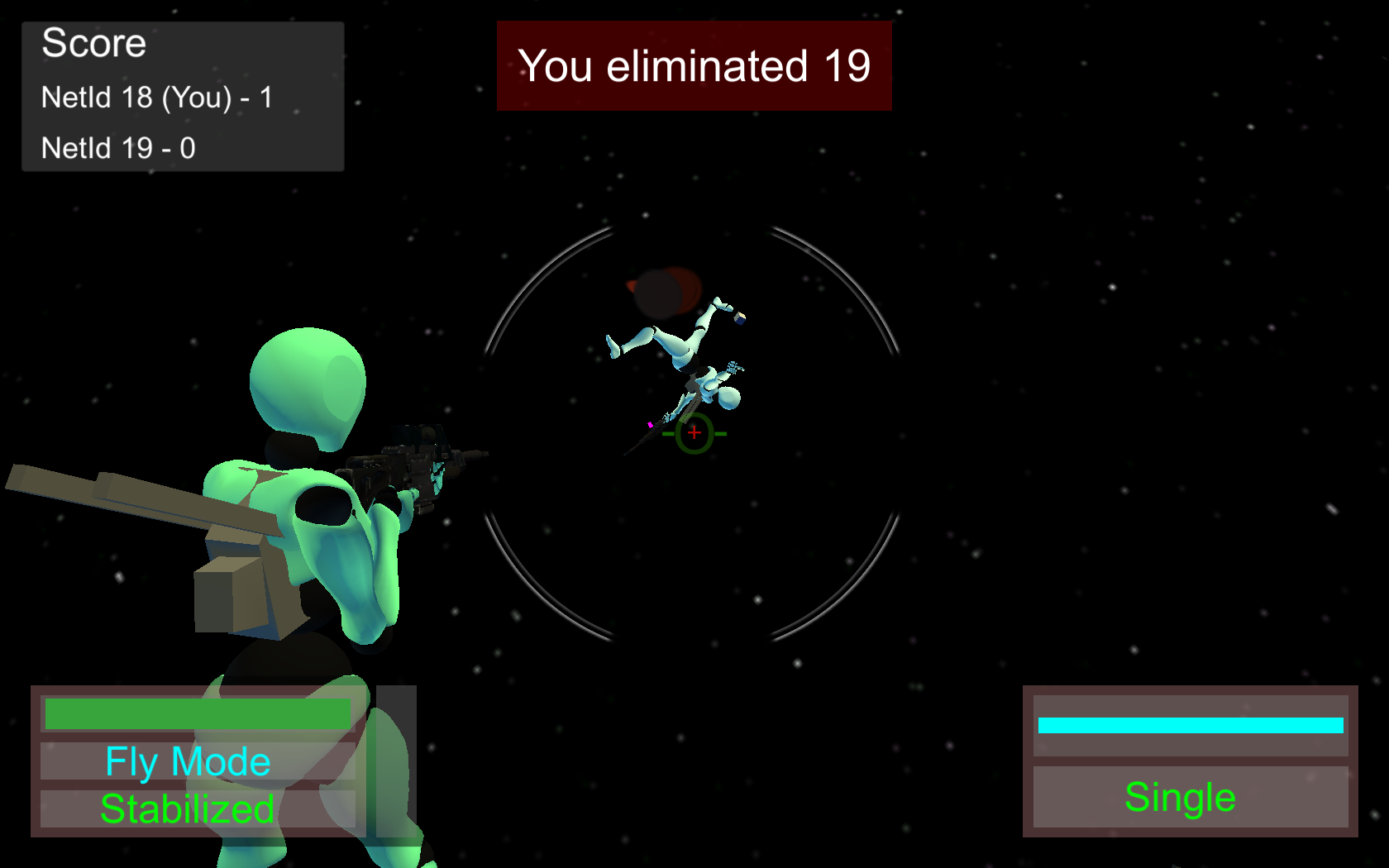 Ragdoll effect on elimination and one point for the shooter.
Recently I have been working live on twitch, I would be happy to see you. Follow me on Twitch or Twitter to be notified when I get started.
Thank you for reading, if you want to support the project mark your Like somewhere where you think its the best of the project or buy the full version in advance in the Steam Store.
I wish you a lot of fun!