Hi again!
As of this moment, the concept art looks great in paper but it might not translate well into the screen. We're going to need a few important landmarks like pyramids and we can even import a sphinx to further set the scenery in Ancient Egypt.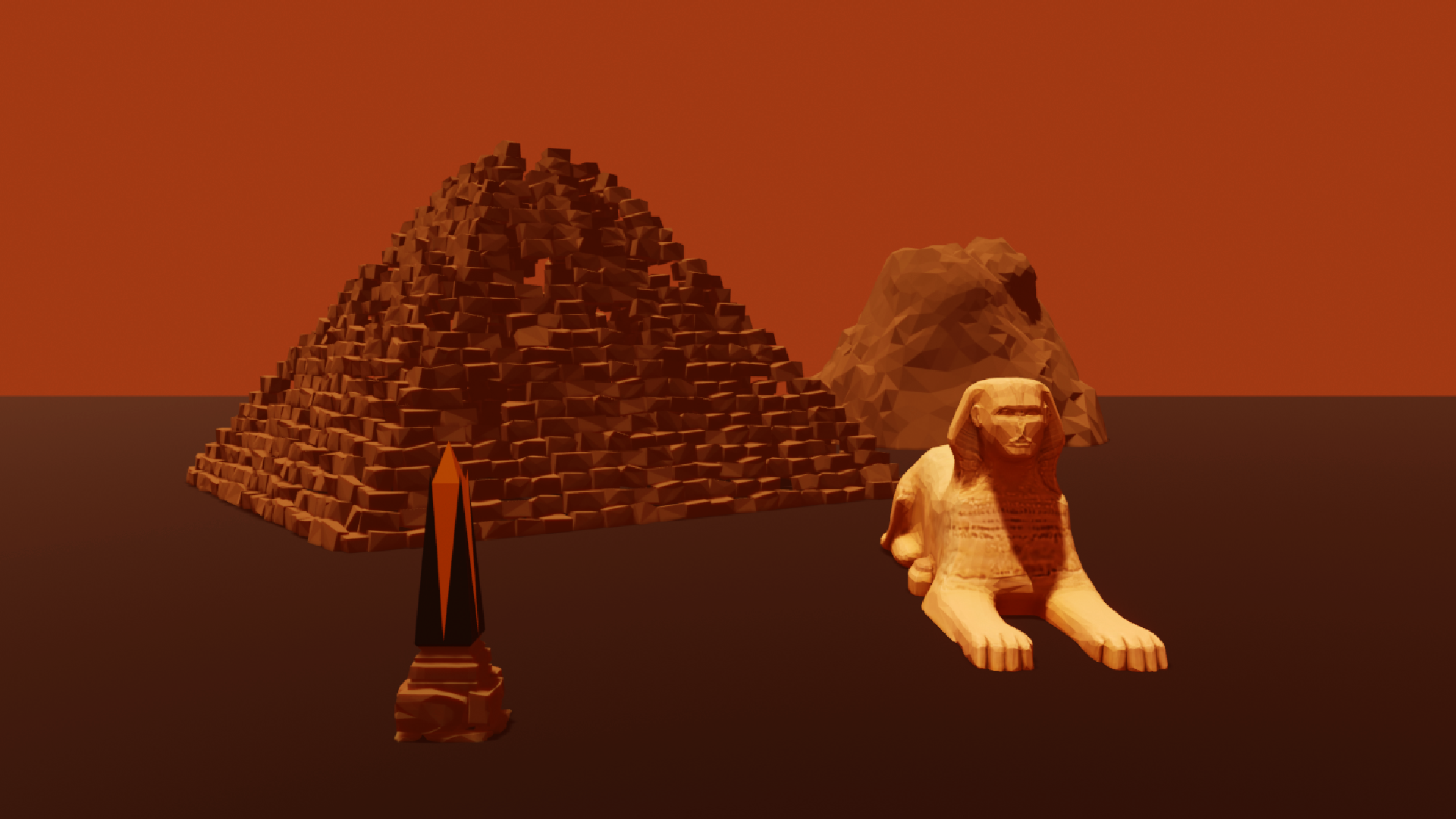 Modelled in blender and quickly importing them to Unreal, no textures needed, we can tinker with the atmosphere and lighting to set the mood we want for this game. The sphinx can be downloaded for free here.
We imagined a Dark Atmospheric world in which puzzles are going to be solved. It has to be mysterious, maybe even disorienting.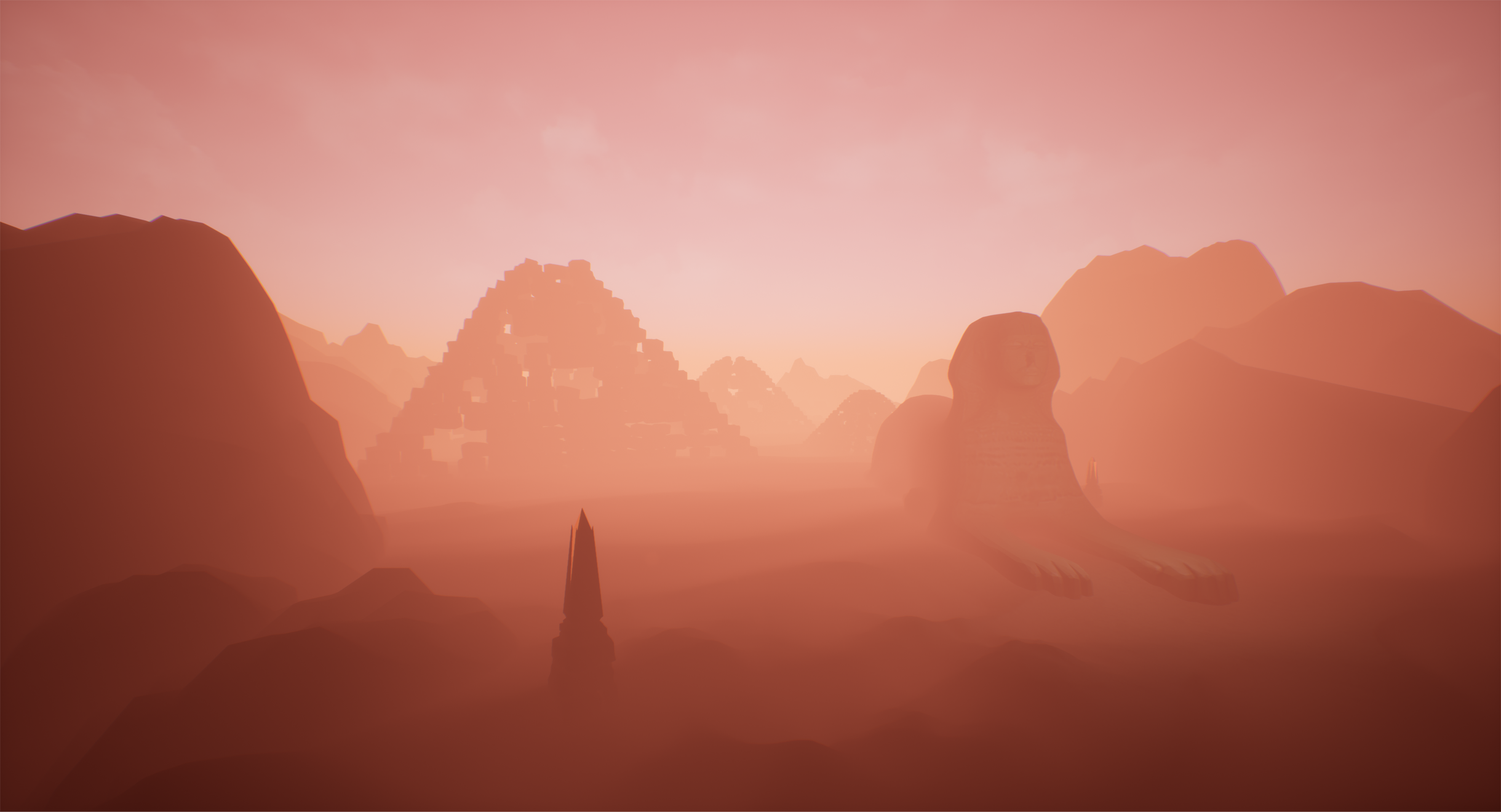 This is the first screenshot I took with 4 models and a terrain. One rock to produce an entire landscape, an obelisk, one pyramid turned to three and, of course, a free sphinx.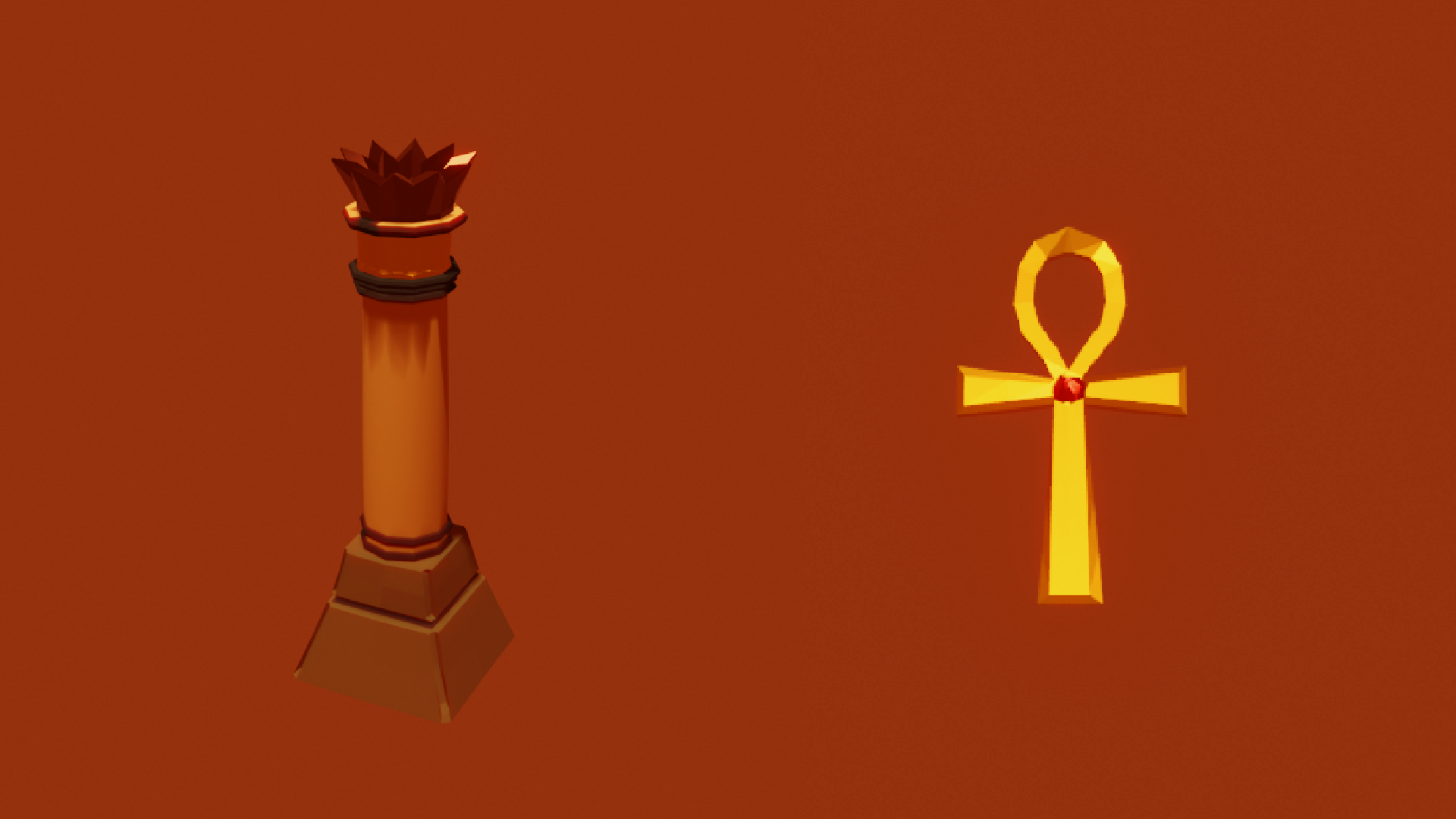 To produce the second screenshot I just modelled one pillar and a golden ankh.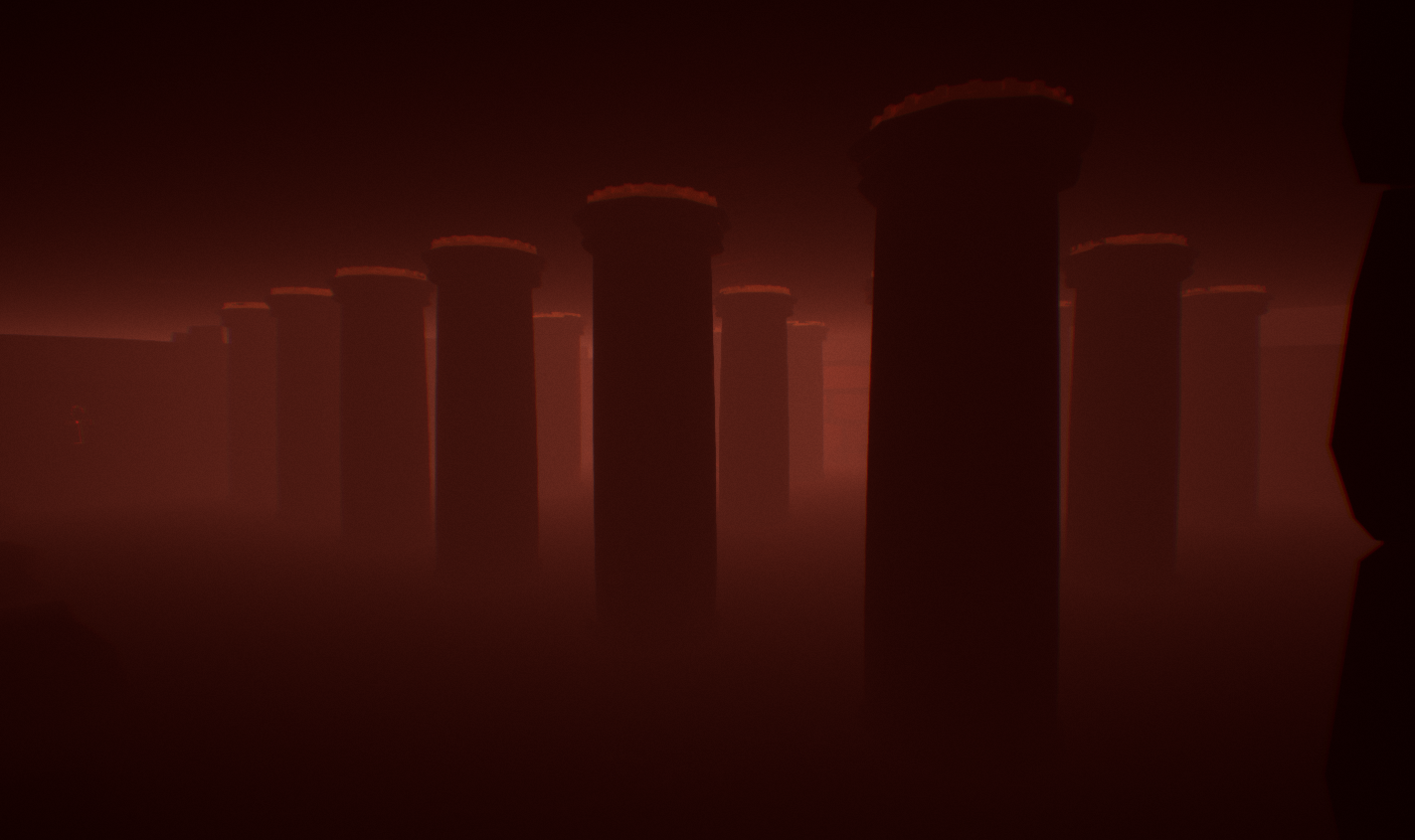 The atmosphere inside the temple works great, it's eerie and mysterious.
After showing these screenshots everyone told us that the game is going to be a treat to play. The team was inspired to work on Curse of Life and we were quickly conviced that we are in the right track.
So let's go and start modelling even more assets! Stay tuned.
If you've liked this post please share it! Ask anything you like, we will be glad to help you.
Follow us on the socials, Twitter and now Instagram.