Hello!
Short entry this week, as I've mostly done fixes for minor issues (not really news worthy).
First bit of news is that I've postponed the release of the game by one month (from april to may). This is due to an overall heavy workload, but also because I want things to be really well functioning and polished when the game releases into Early Access. This grants me some extra time to add a good deal of fine tuning and polish.
I'm in the process of finishing up the last few buildings. The nuclear power plant has been finished: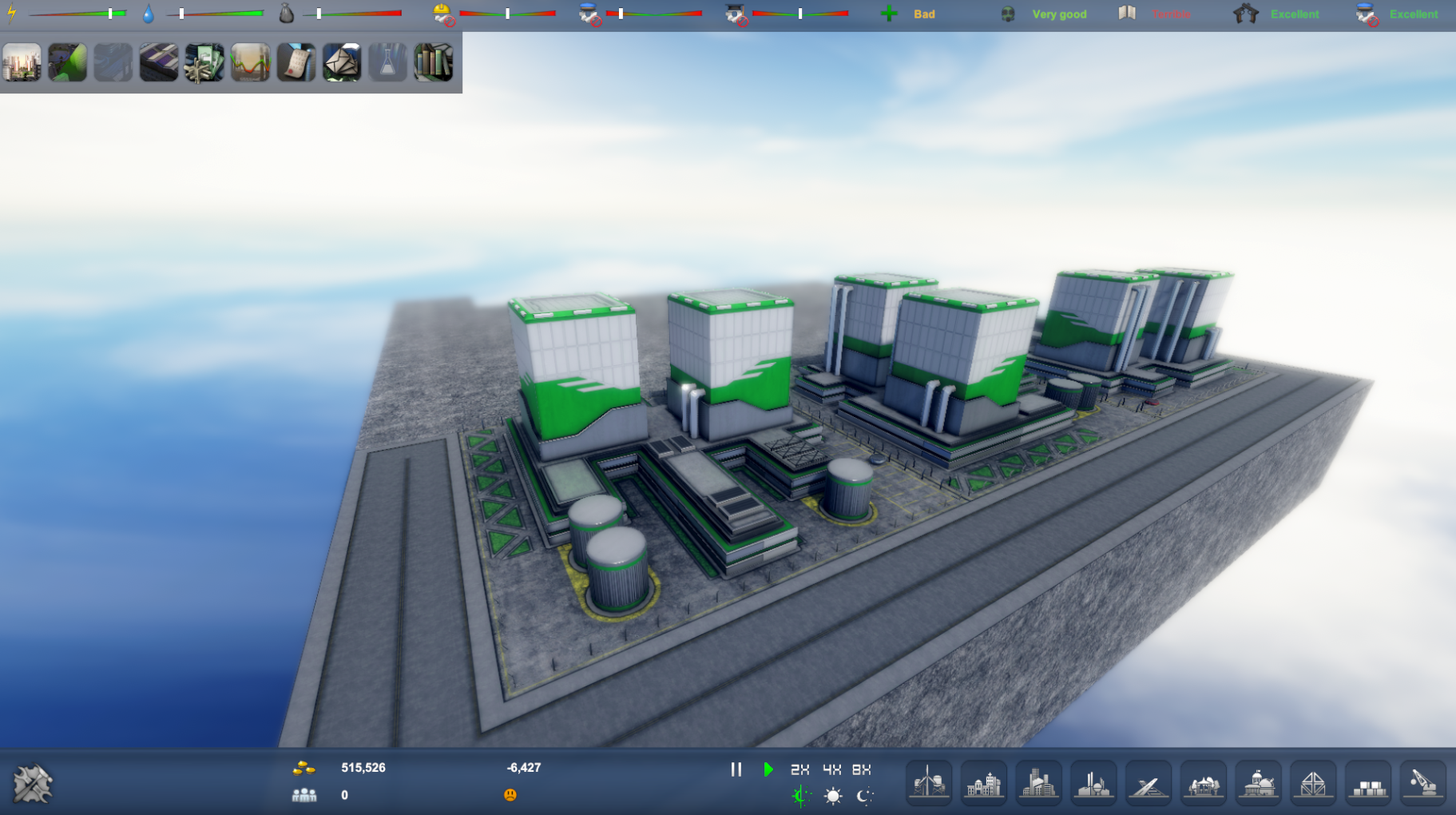 The nuclear power plant outputs a lot of electricity at a fairly decent cost, but it also outputs spent fuel that needs to either be stored, or neutralized. The storage facility (second from the right) and the neutralizer (right) can be seen here: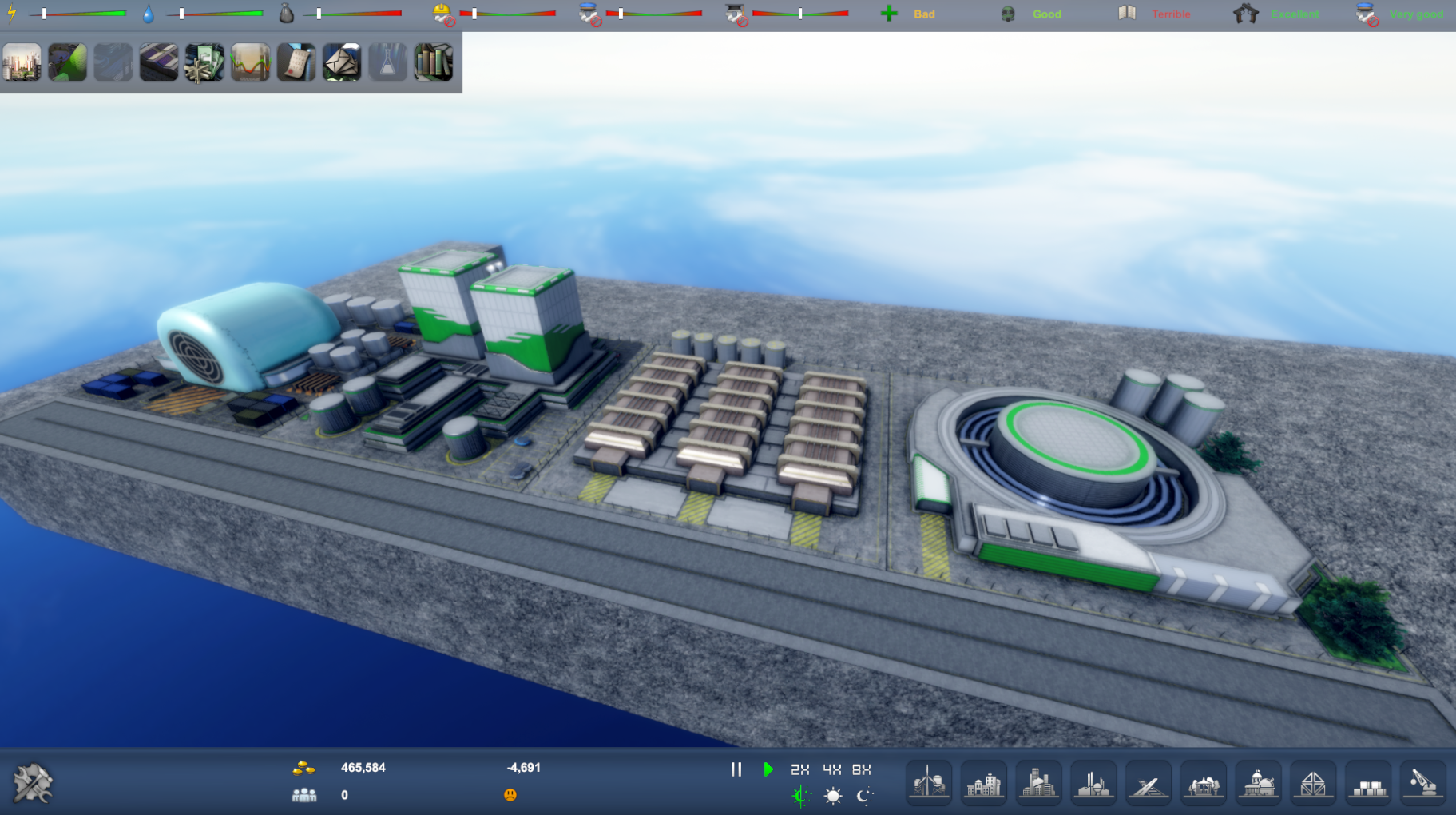 Most of the remaining buildings will most likely be done next week and will mean I finish up resource production and education. The vactrain station includes a lot of new code, so that will be done after next week.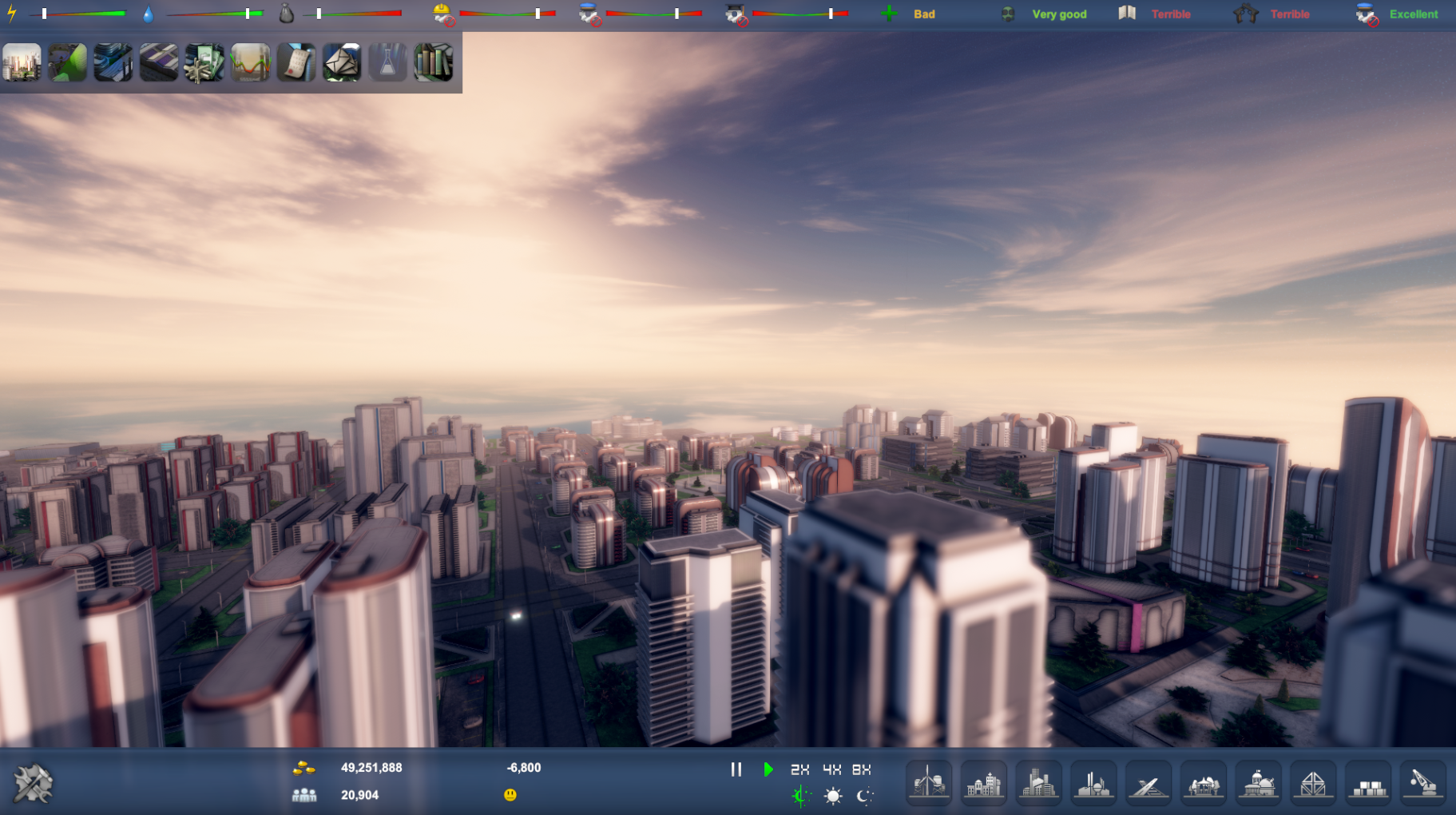 Overall, things are coming together, but as the delay suggest, a bit slower than I would have wanted. But I'd rather release a stable game than an unstable one. :)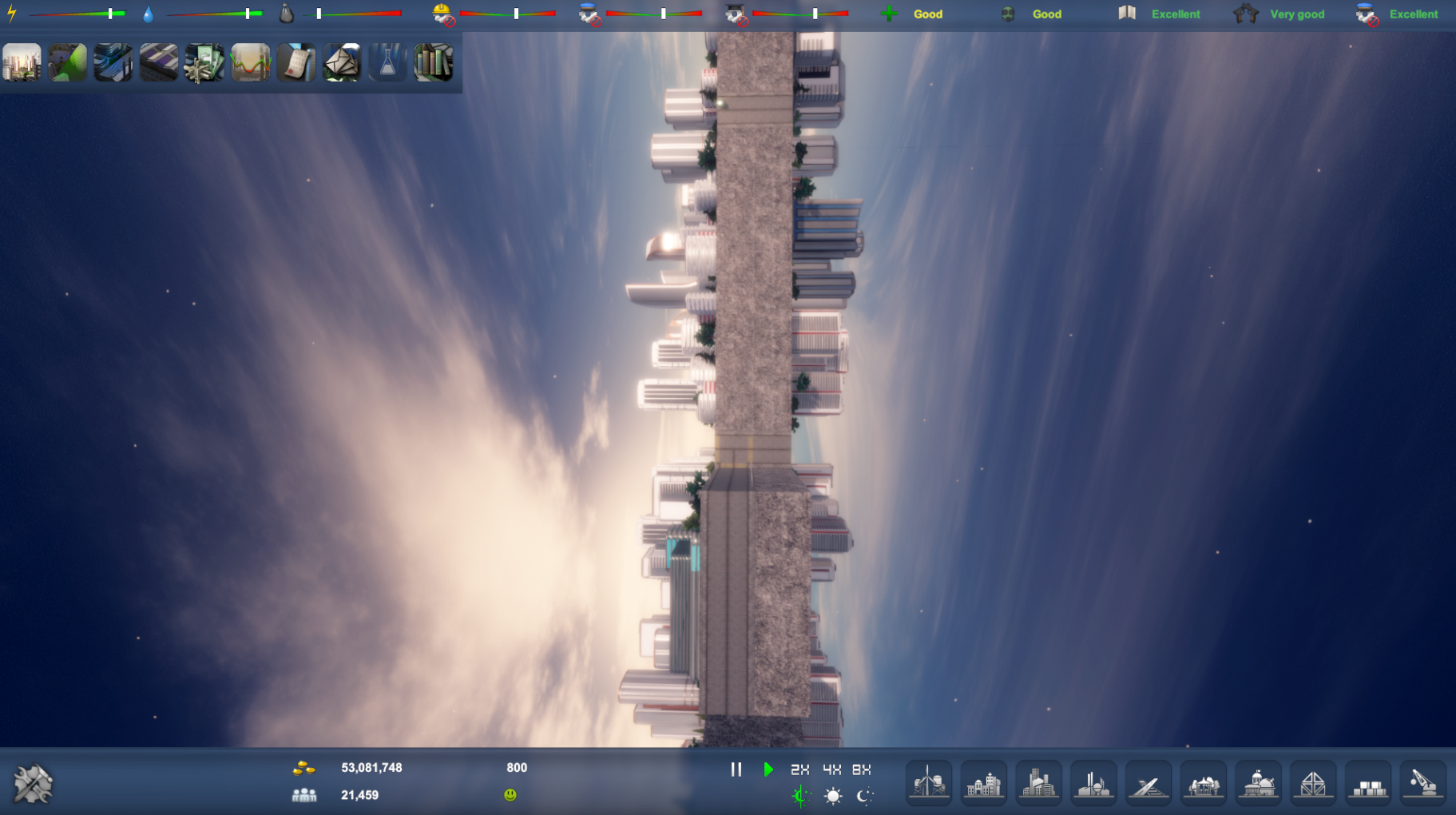 / Dispersing Minds