Progress on Alpha 0.1.1
We had a lot of meetings and discussions about the look and feel of the final game and we decided the change our course a little bit. Originally we had planned to focus on the default multiplayer deathmatch mode including matchmaking and tournaments. This is still going to be implemented but now additionally we decided to implement some kind of map scripting so you can add triggers and events to your maps to create your own game modes without the need of coding! Additionally we are going to enhance the graphics a lot but ensure a downward compatibility.
Graphics
With engines around like Unity and UE4 people expect special graphical features of future games. But most people underestimate the complexity of some of these effects. The current graphics pipeline of the game is implemented in a very outdated way.
That's why we are going to throw away the default OpenGL pipeline and implement our own one.
We have planned to add point-lights, global ambient lighting, anti-aliasing, depth-of-field rendering and mipmapping for future versions. Below you can see a WIP screenshots of point lights (still using the old pipeline).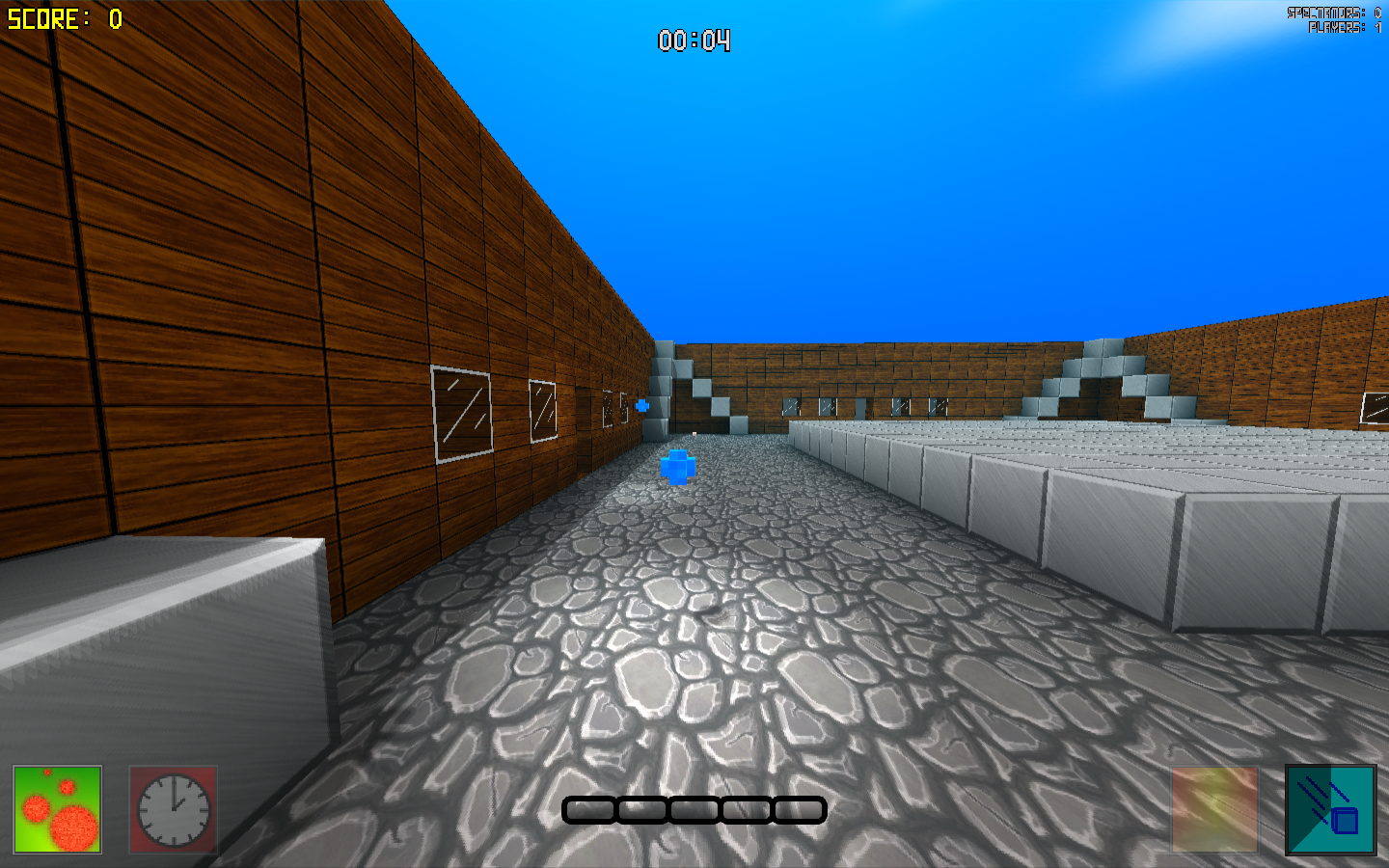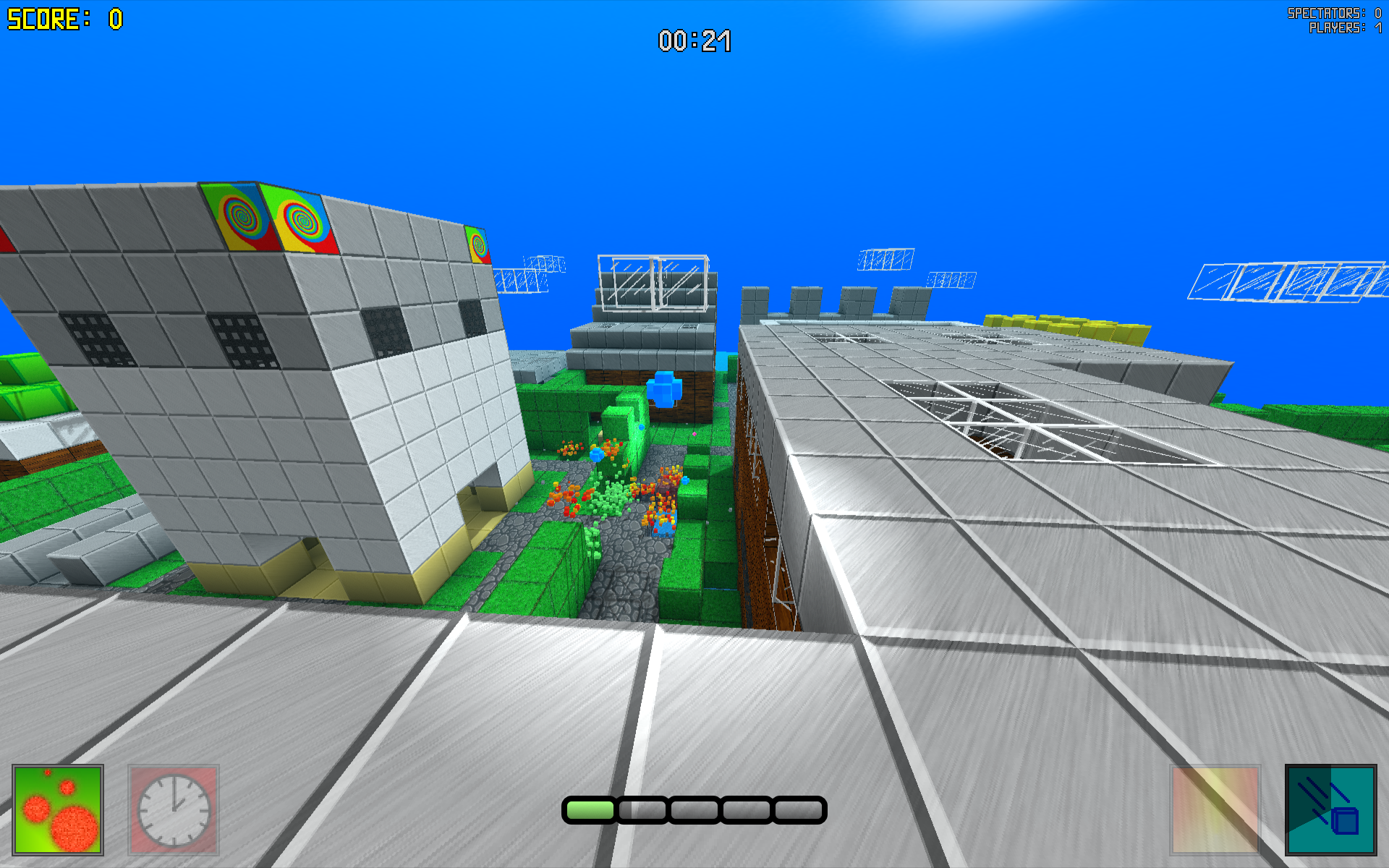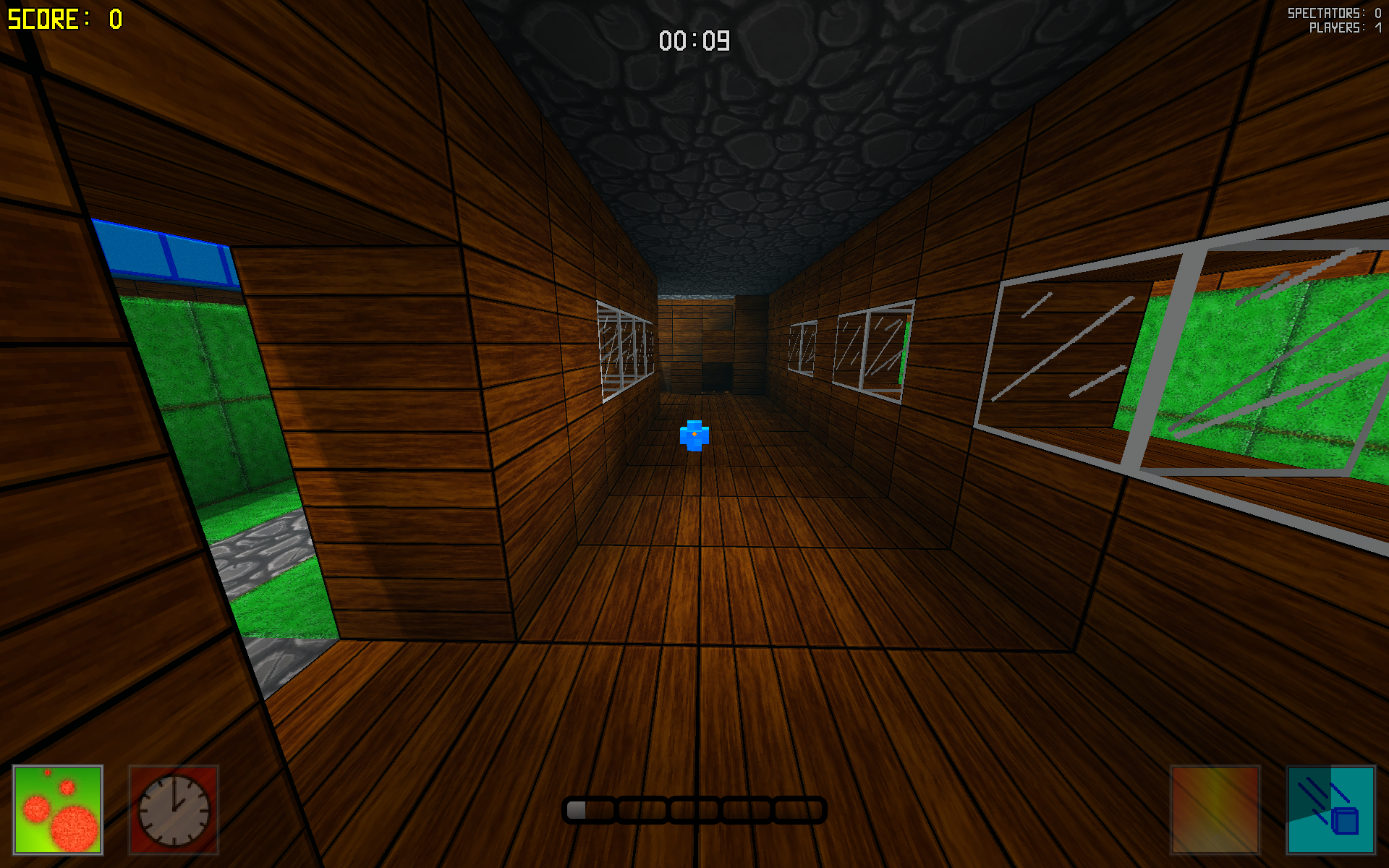 Online-Accounts
Everything network related requires a high level of security. We didn't want to rush in to the use of online accounts and change a lot of things later because they were to insecure or exploitable. The registration system is going to be online along with our new homepage.
Map Scripting
The problem we have with the current mapgamemode situation is the fact that some maps don't support every gamemode and we don't want people to always specify which gamemodes can or can't be used on a map when creating it. It would also be really annoying to share new gamemodes because they would have to be hardcoded in *.jar files.
So we decided to add map scripts! They are automatically stored within a map file and are automatically downloaded when playing the map.
They will most likely have the Event -> Condition -> Action scheme and can be directly implemented using the ingame editor.
Below you can see an example of how a trigger could look like.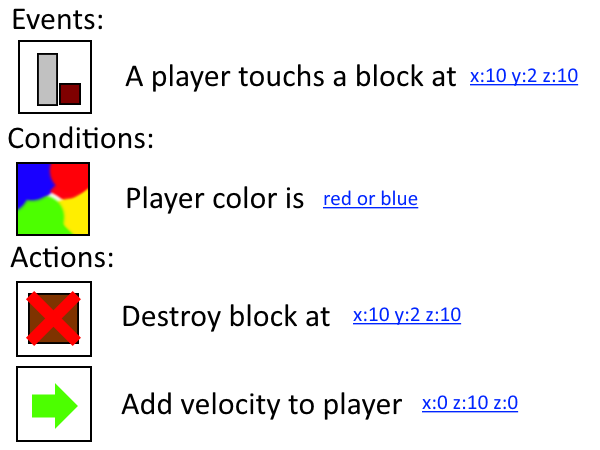 As always thanks for your support and your engagement. Don't forget to tell your friends about TactiX and to follow us on Twitter and Facebook for recent news. We'd be glad to hear from you.
Windows, Linux, Mac