Disclaimer: The game is in development. We aim the early access release for PC in Q2 of 2021.
Howdy everyone!
Ploxmons can belong to one of four different colors: Red, Blue, Green and Yellow. Each color represents a different playstyle with dedicated abilities and attributes. One color doesn't have an advantage over another. There is no strength/weakness system as in Pokemon games. Players may include cards of any color in their decks. There are no restrictions in this regard.
Today we focus on the color Green!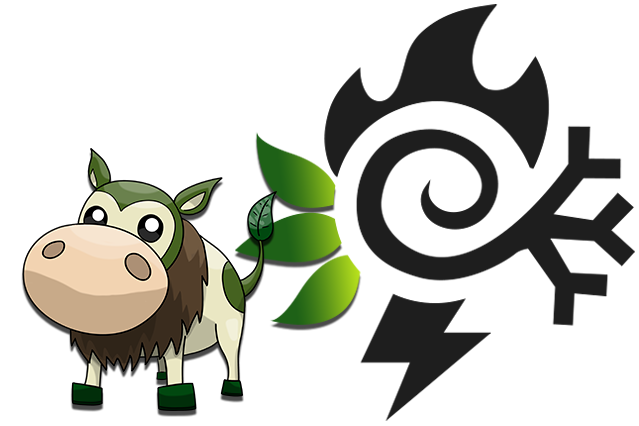 Green's attributes
Green's elements are nature and earth. Companionship and growth are the most important values.
Appearance-wise, Ploxmons of the color green look more heavy and cute and are usually mammal, plant or insect based. Therefore, common monster types found in this color are beast, grazer and insect as well as plant and fungal. Green Ploxmons have a tendancy to be equipped with thick fur, armor and/or hoofes with some of them growing fruit and vegetable bodyparts.
The picture above displays Cowleaf, which will be included in the green starter deck.
Green's playstile
The main focus of this color is to aid and grow its team in a balanced way, either by delivering permanent power AND speed boost for your team or shielding them from damage.
Their own power and speed tend to be equally balanced but unlike red or yellow cards they do not excell at any of them. They have a higher than average HP stat though.
Ability-wise, fruit and vegetable based Mons usually have permanent and balanced stat boosting abilities while plant and fungal Mons feature regeneration and poison effects. Other commonly found abilities in this color are armor and protect.
List of green Ploxmons (so far)

Acidizzy

Antong

Bearma

Blossom

Brocolamb

Bullberry

Buzzknight

Centipete

Chief

Cowleaf

Fowlet

Guzzpot

Kiko

Pignip

Shroomy

Stubbug

Terrakles
Here is a video clip showcasing all current green cards in the current build of the game:
(Note: Some of these cards may change until release, e.g. adjust stats, change abilities, tweak artwork)
Where to find us

Join us on our Discord community to get even more insights about the project and to chat with us and the plox community! Our Discord members have acces to playtest the game occasionally. We also have fun mini games there with our very own "PloxBot"!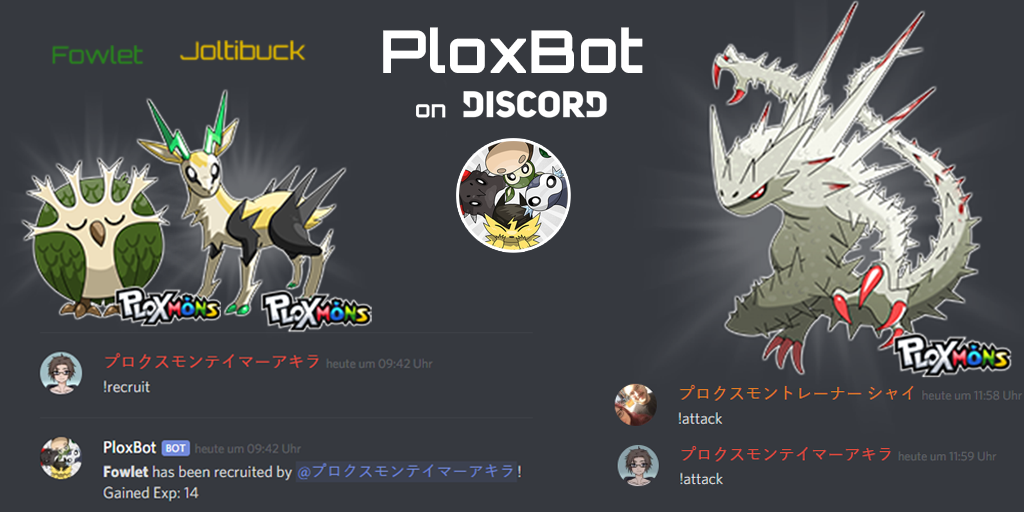 Other places: