You are at the point of shaping the future of Planet Nomads. Its Kickstarter page includes new pictures, videos and GIFs. Check it out, and if Planet Nomads is your kind of game, help us make it.
After you've secured your basic survival needs, don't get stuck in one place. Build a massive, self-sufficient planetary crawler, pack all your things and head on the road, roaming the world like a true Planet Nomad.
Building
Building is the cornerstone of Planet Nomads. What you build determines your chances of survival and increases your action radius and potential to uncover more materials.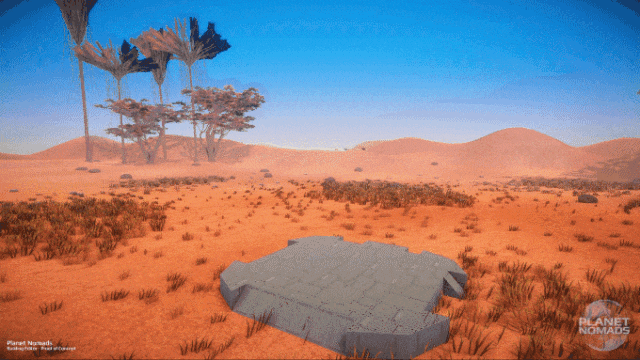 Try the builder demo.
Exploration
You may have explored your immediate surrounding, but a few hundred kilometers away or a thousand meters higher, things could be radically different. Unlocking advanced technology allows you to explore the more hazardous places where you wouldn't survive before.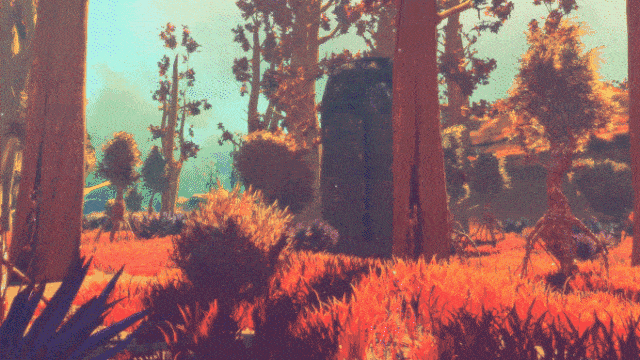 Survival
Living the nomadic life is always full of danger and adventure. But mostly danger. Surviving on an inhabited planet is no easy task, but with careful planning, caution and a healthy amount of curiosity, you can do it. As long as you overcome radiation and poisonous atmosphere, avoid being slashed to pieces, frozen to death, eaten alive, starved and generally ended, that is.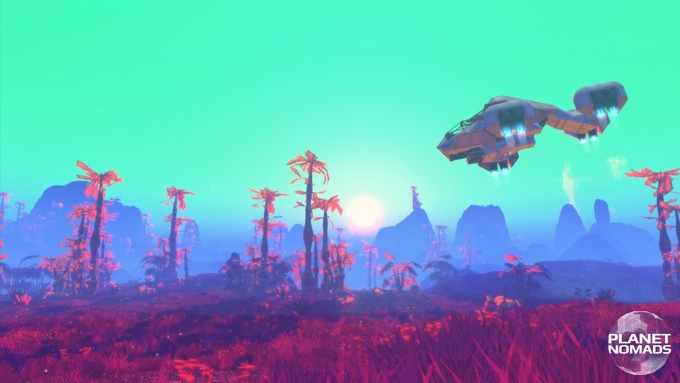 Eager to know more? Visit Planet Nomads Kickstarter for all the answers. More pics, more videos, more information, all nicely packed in one place.