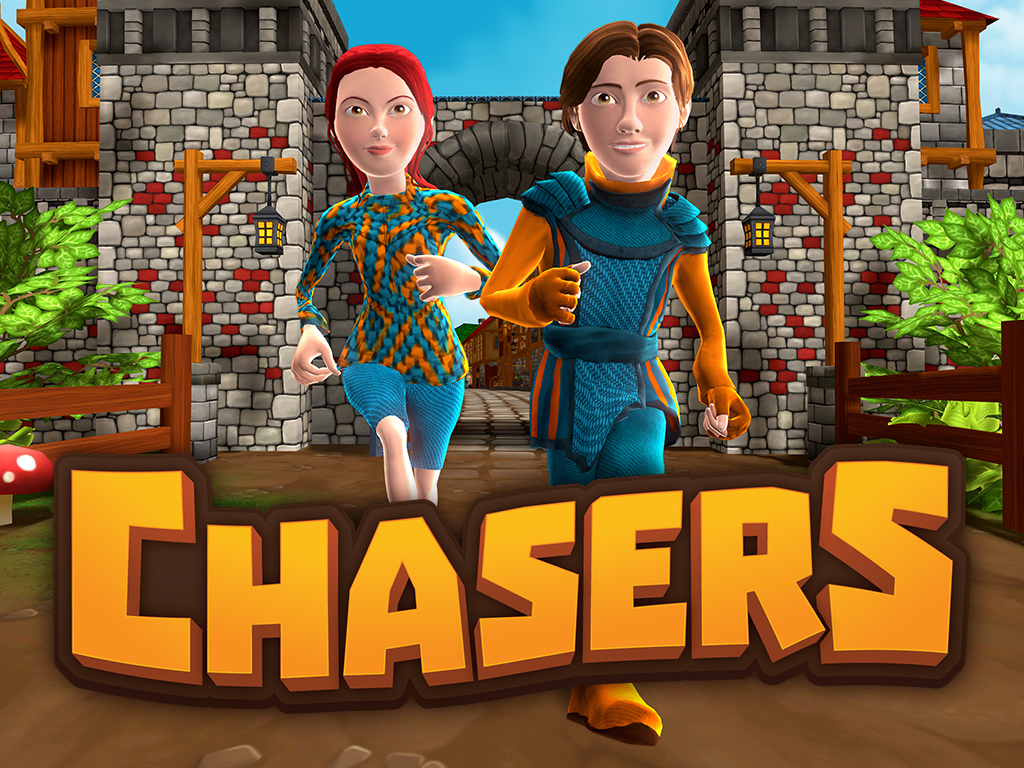 After months of hard work, we finally did it! We are happy and proud to announce that our first mobile game, CHASERS, has been launched and you can get it for free on the App Store and Google Play!
Each day since the release, CHASERS has been downloading by more and more people and what makes us even happier is that the vast majority of players come back to the game. We hope therefore it's not the end of our adventure! We want to update CHASERS on a regular basis but we are for now a two-person team so we would be grateful if you could give us some feedback. Thanks in advance!
CHASERS is a classic 3D endless runner full of magic and a pinch of humor in which you're the one who chases, not the one who runs away. As Chase, his sister Chasy or one of their friends who have been robbed, you have to run as fast as possible and dodge obstacles to collect coins and knock out goofy gnome robbers and giants to get back what they stole. But you're not helpless because in your pocket there are some magic stones that you can throw at your enemies! Watch the trailer video below to see the game in action or…
… get it right now and give it a try on your mobile device!
Last but not least, we would like to thank everyone from the Slide DB community who joined the CHASERS beta and helped us make it a bit better before the release. We really appreciate your commitment!