Hello there, Rover Mechanics!
Only 3 days left until you can finally fix Perseverance Rover in Rover Mechanic Simulator! Perseverance DLC will let you fix and learn everything you need to know about the shiny new Mars rover! Are you ready to tinker with about 200 new unique parts?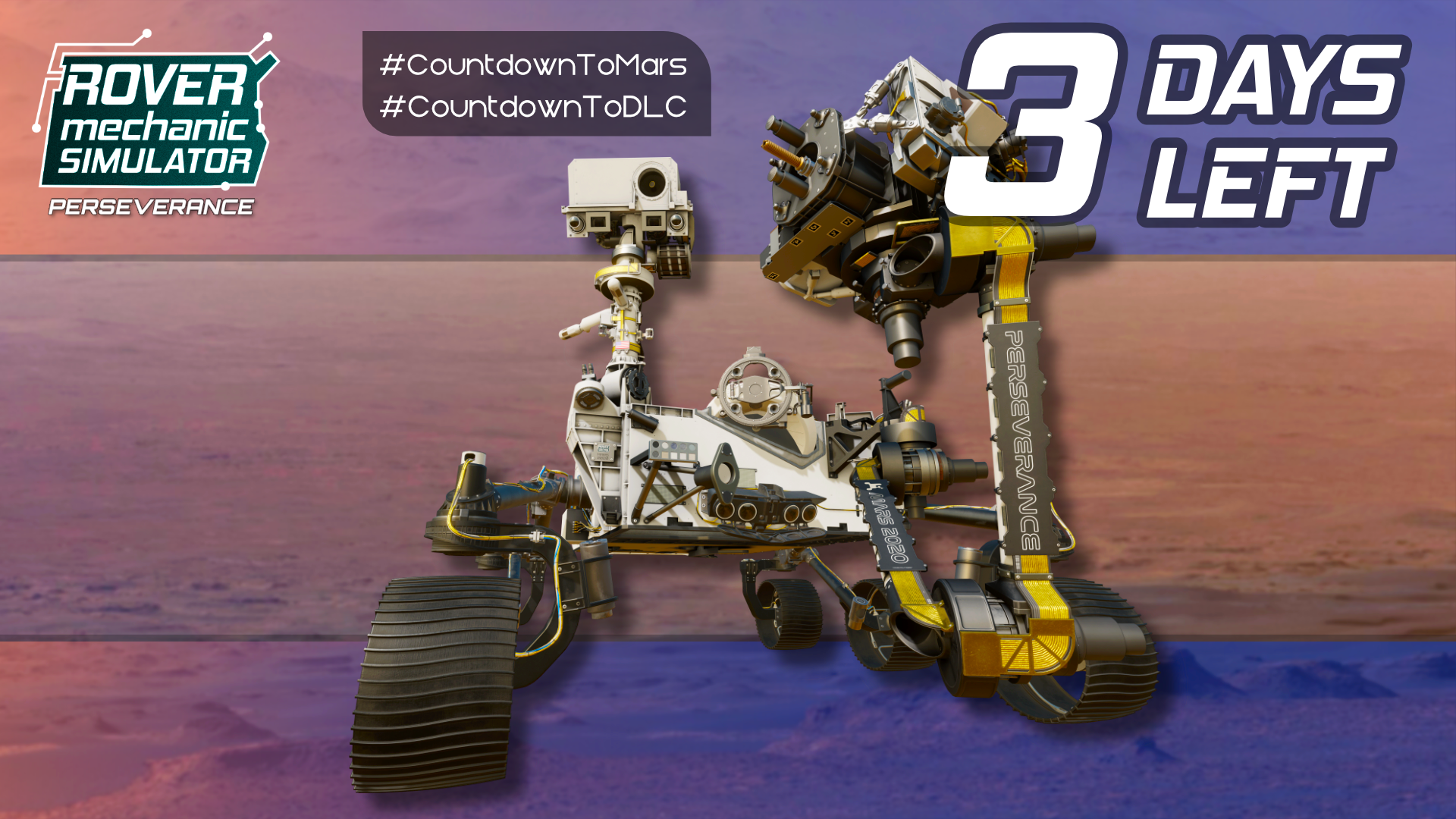 To celebrate this big day, we've prepared a Facebook Event for you, don't hesitate to join!
We'll be also holding a special developers' livestream on Feb, 18th! Prepare for a chat with devs, giveaway and more!
Take care!
Rover Mechanic Simulator Team