As many Homegrown games, Into the Ice is among those which needed a huge amount of time and several essential changes of concept, until it ran into full production – which started on 1st of October. Yes, we are back on track with a vengeance!
Let's recap what has happened so far:

Into the Ice was already announced in the Outro of "Into the Dark" as the direct sequel, telling more of the story about Pete O' Brannon (aka Peter Brenner), the documents stolen from the British research facility and of course the mysterious flying saucer coming from "Neuschwabenland" (New Swabia) that players fought in the final Into the Dark Level.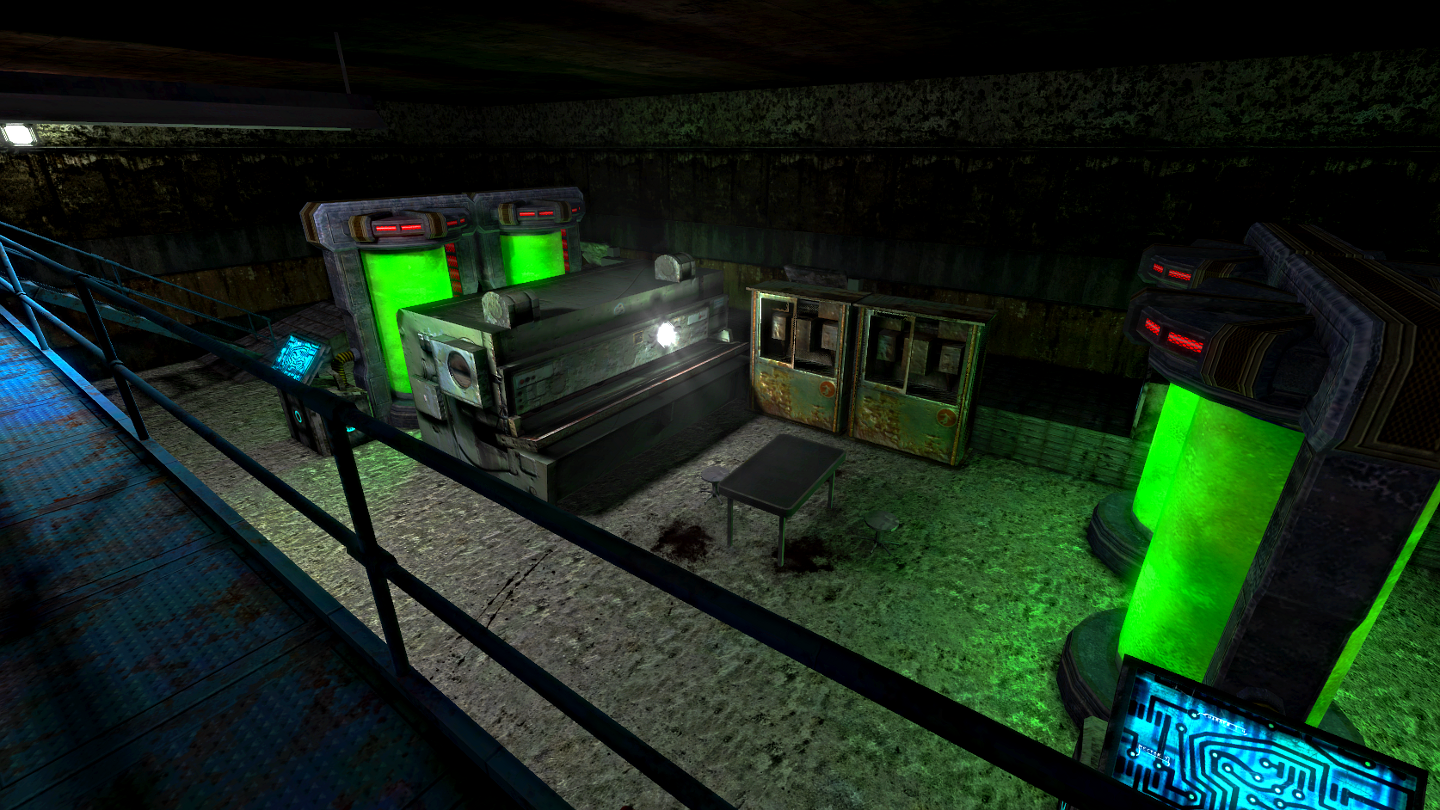 We did a first interlude consisting of three levels, all created in FPSC, where Pete O' Brannon helped a CIA agent under attack in the Rothera Research Station, Antarctica, and came under attack from troops that seemed of German origin. His second encounter with New Swabia troops ended with some bloodshed and a victory for Pete.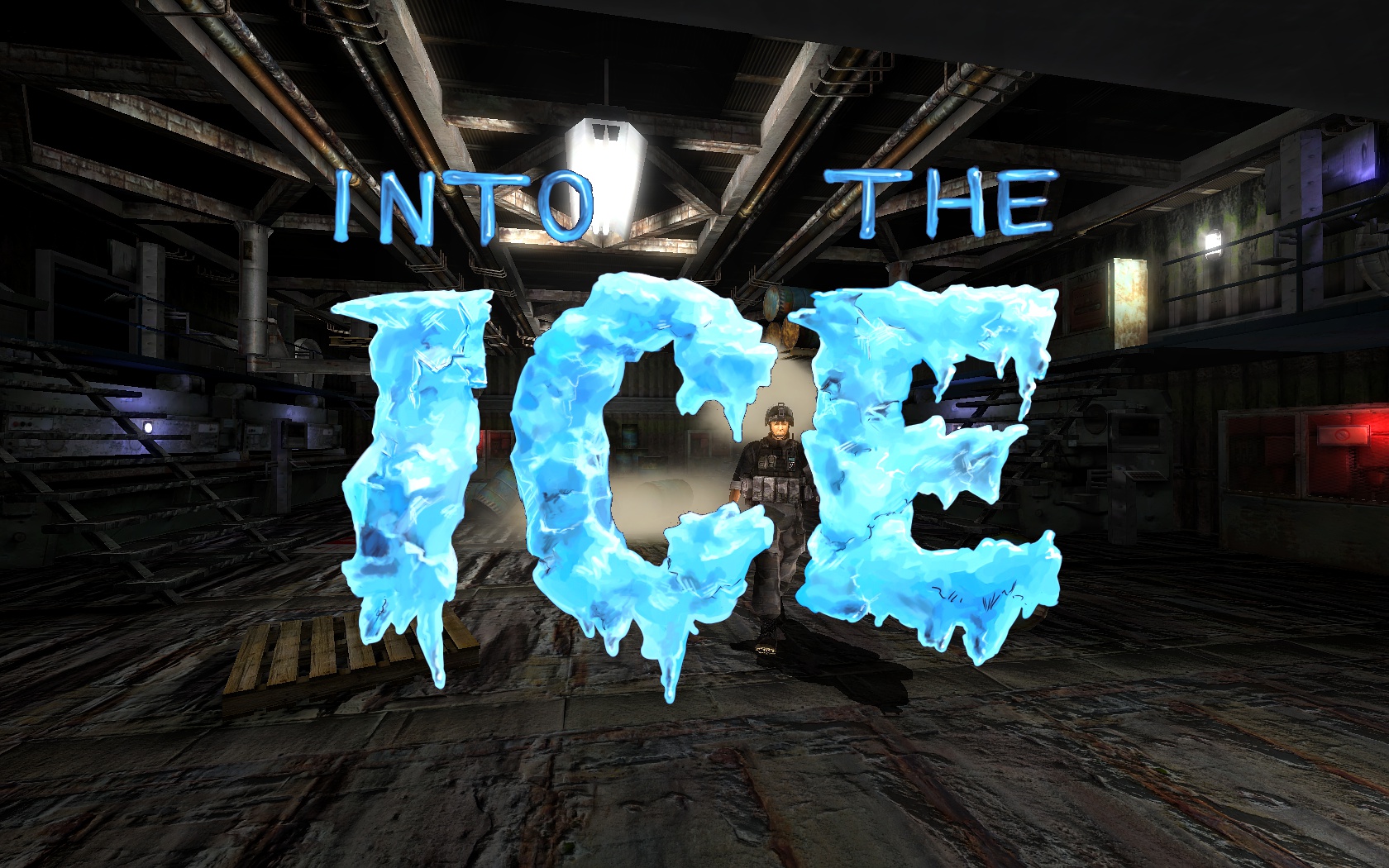 Back then, we weren't satisfied enough with FPSCs capabilities to roll out the entire game on the engine, which did a remarkable Job for Into the Dark but had shown severe limits that prevented us from creating all we had in mind for ITD. While we were in the early stages of pre-production, TGC presented the successor to FPSC, called FPSC RELOADED back then. We gave it a shot.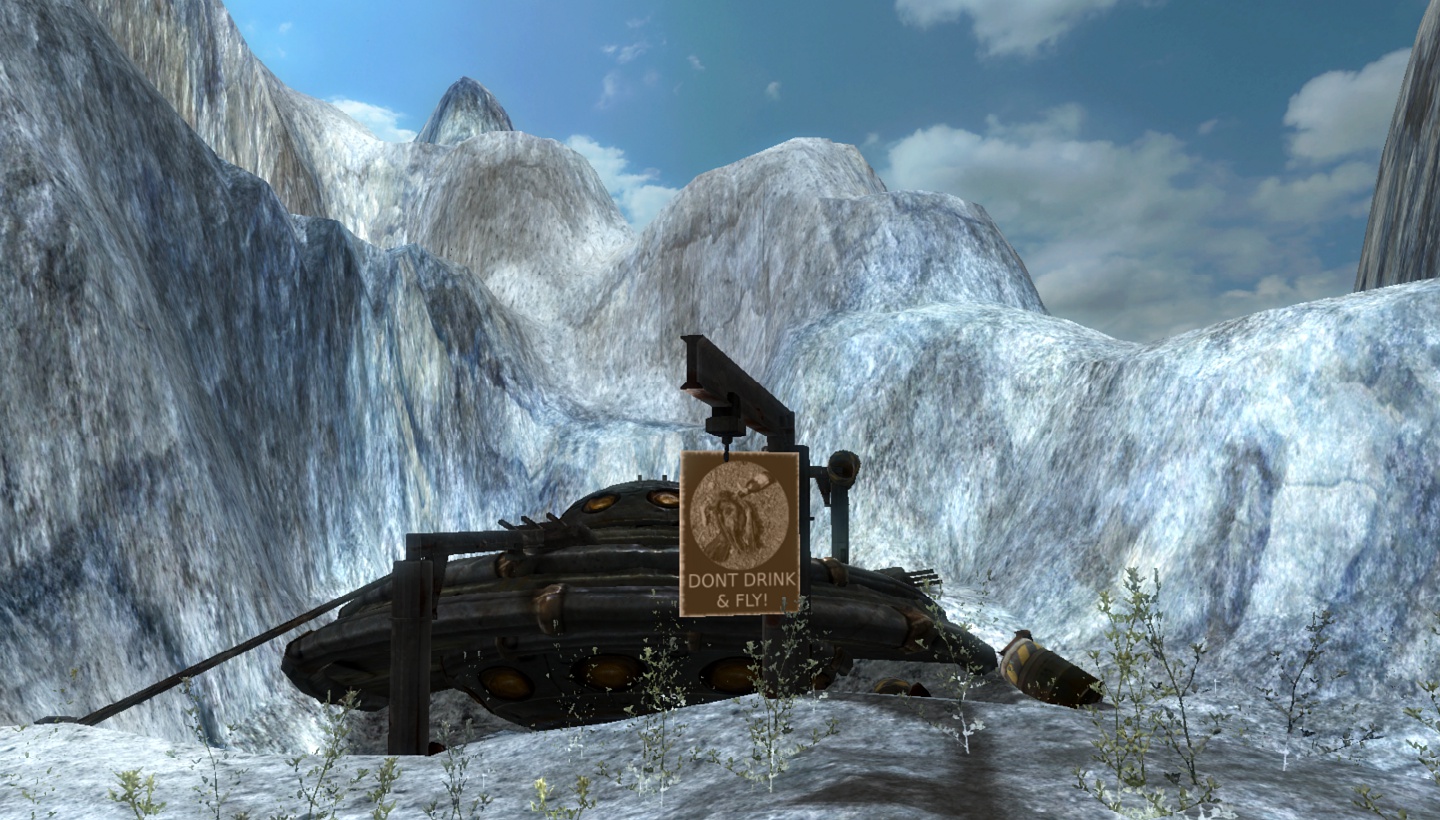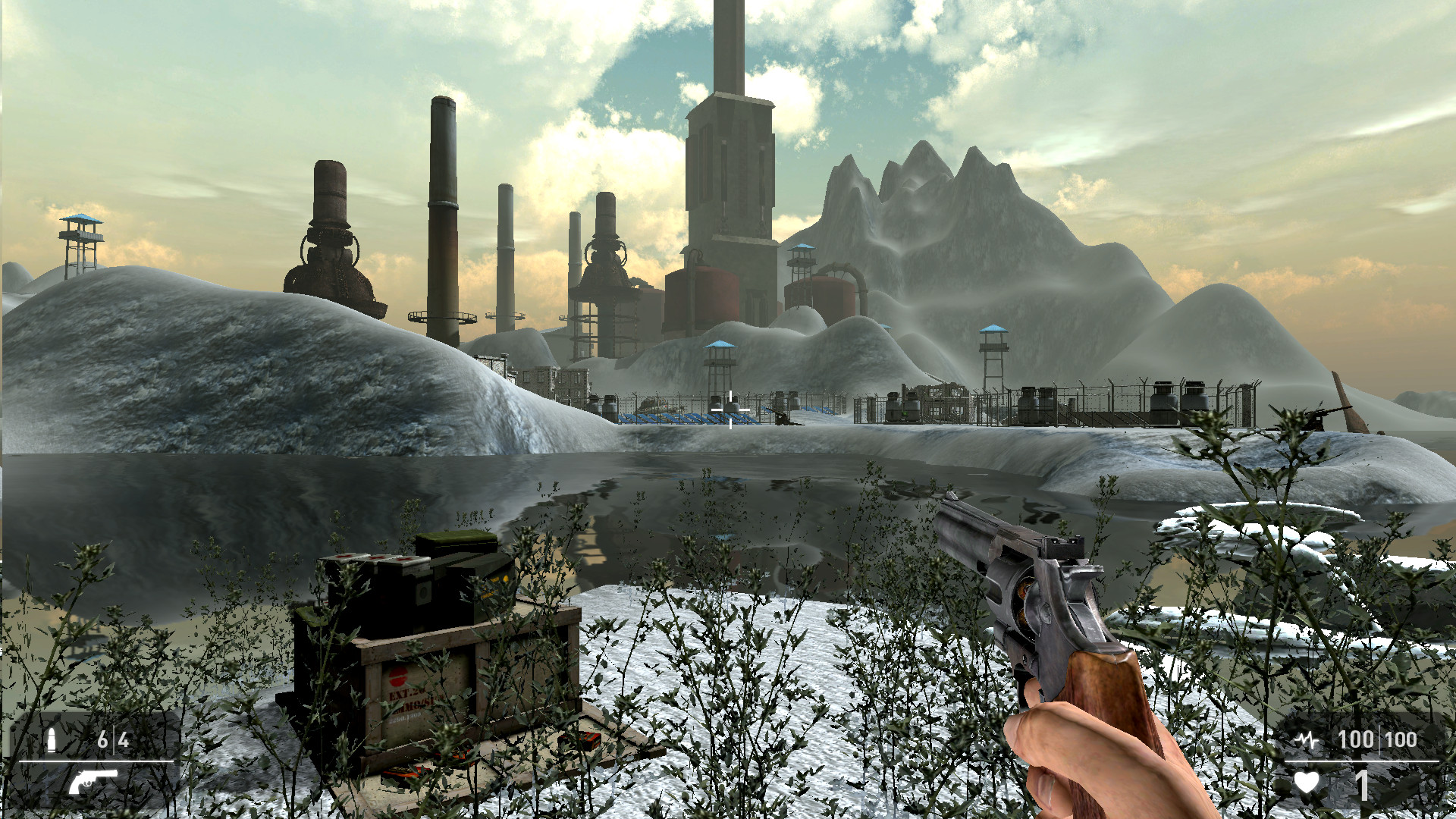 While we were quite satisfied with the look, we soon came into FPS hell. It simply wasn't possible to create the first Into the Ice outdoor level as planned and having it run on decent PCs with more than 20 / 25 fps.
After evaluating other options, we moved over to Unreal 4. We had some really gorgeously-looking scenes soon, and the light / shadows and surface / materials treatment of Unreal 4 really made even stuff created years before for FPSC use suddenly look quite good.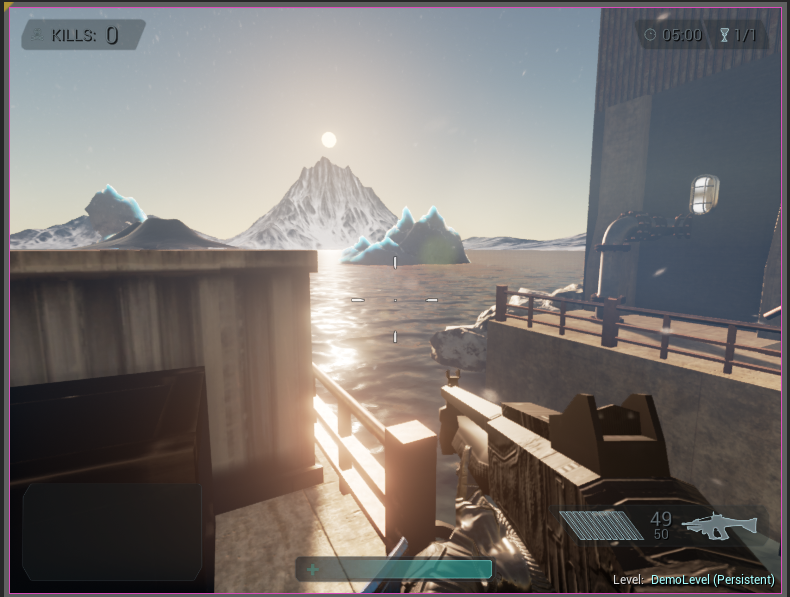 However, the Game itself didn't feel like an "Into the…" Game anymore. It felt more like a decent-looking, in terms of ice and glacial environments even stylish, but otherwise quite generic shooter game – which our games shouldn't be or feel like at all.
Into the Ice went back on the shelves of Homegrown Games again, making place for our work on Antinomy, which is done in Unreal 4 and feels to be fitting there perfectly.
Fast-Forward. Jump to now:

FPS Reloaded became GameGuru, and we actually rolled out a small side project on this engine. And hit the limitations again.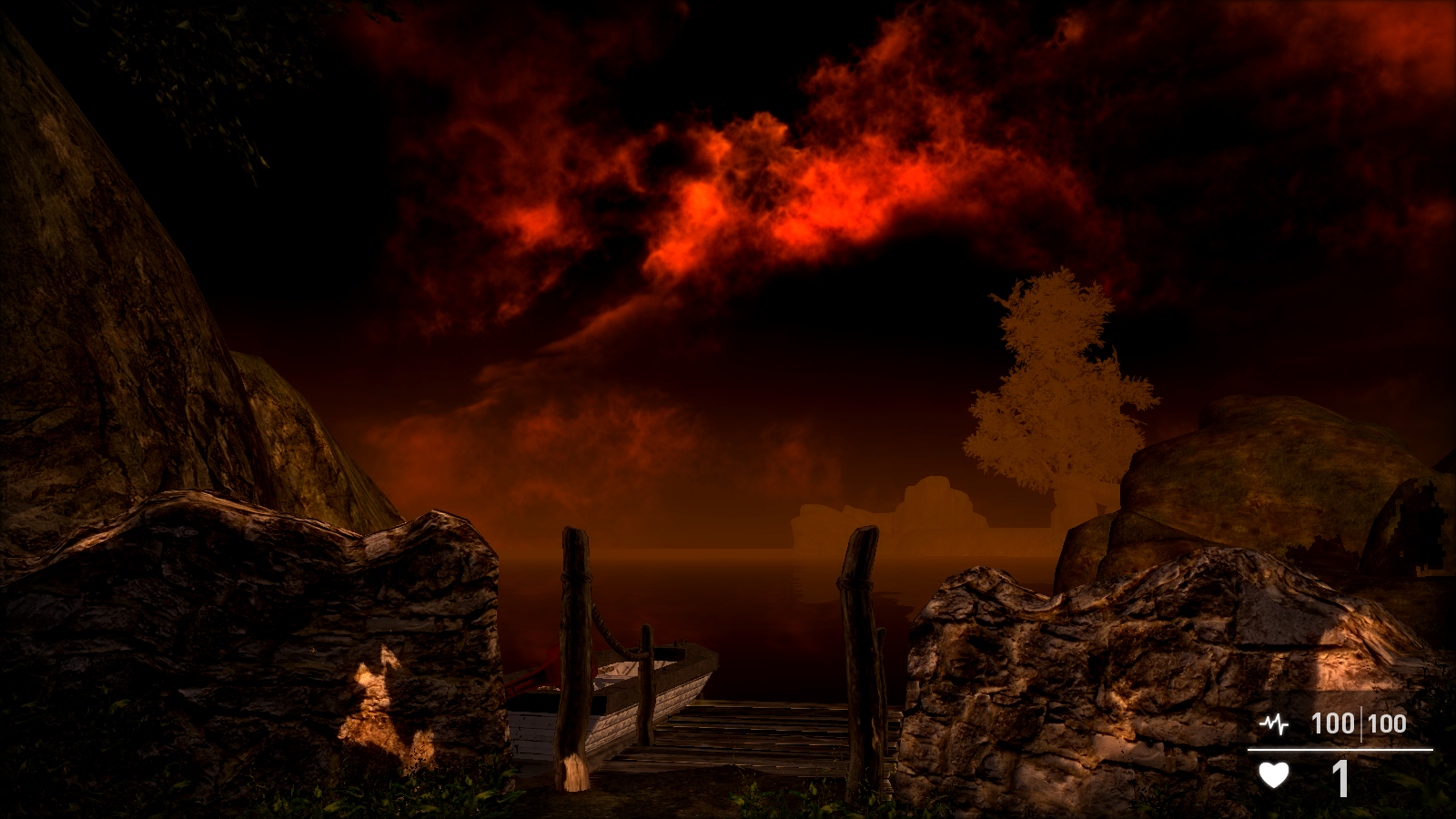 Don't get me wrong: Father's Island is a huge success, we have great press reviews, we have 90% positive Steam reviews, sales are quite good for such a niche game. But even the most monstrous machine won't run it with more than 40 – 50 fps max.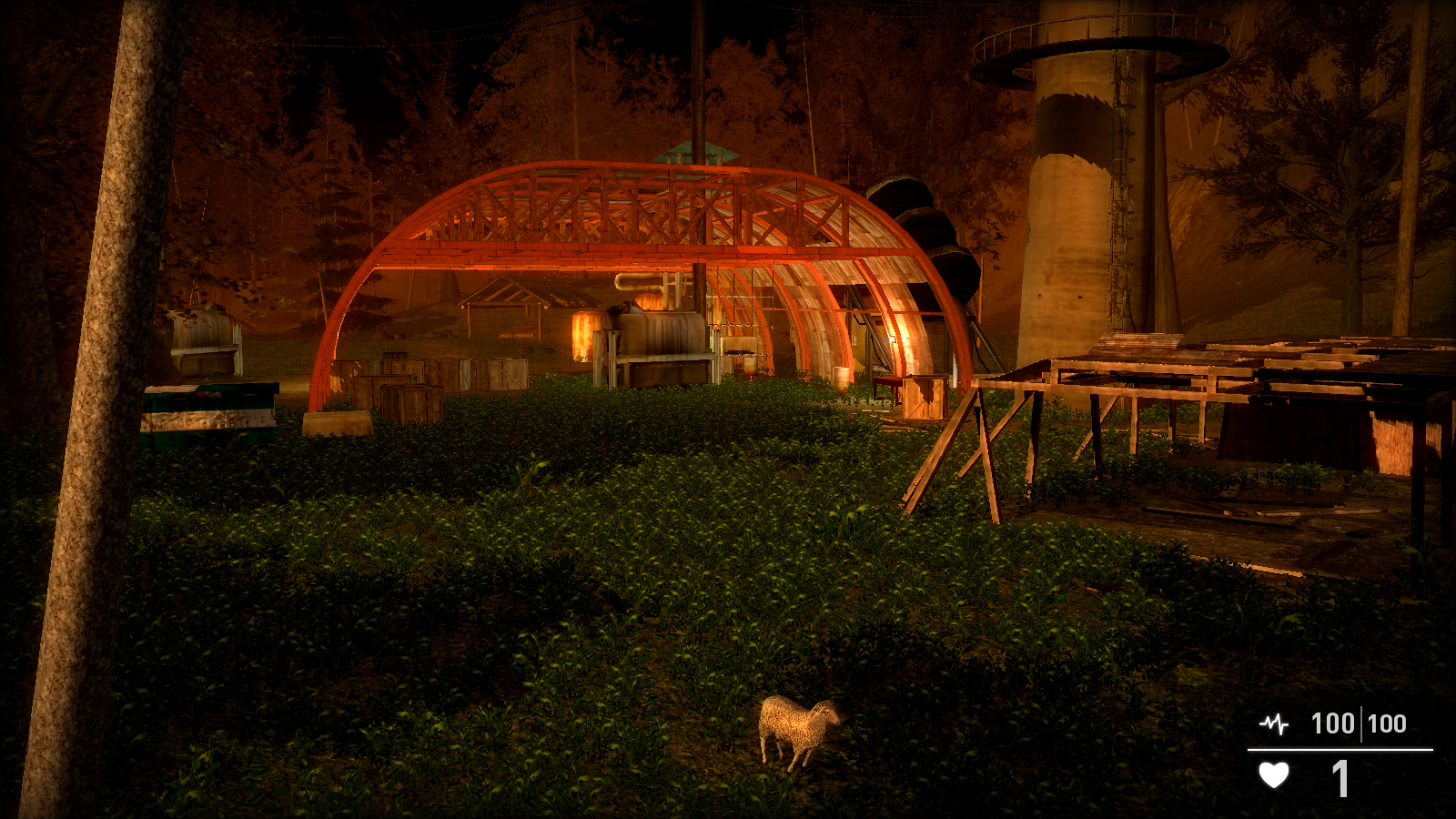 Your average gaming rig somewhere between 25 and 30 fps. And while that might be good enough for this Visual Novel adventurous B-Movie experience, it isn't anywhere near the performance we need for the fast-paced action that is one of many, but still an important part of any "Into the.." game.
And suddenly the air support dropped the bombs…

With the last update on GameGuru, we can finally have the complex, beautiful (cough) and heavily populated maps running on our dev machines with not 25, not 50, not 75 – but with 100+ fps. What a boost – and another one, even more significant was already announced by TGC!
After testing it carefully and holding several meetings in our Homegrown Games, we jumped on board and started rolling out the story and level design that we had crafted carefully during the last 3 years.
And we adapted it with the experience gained from Father's Island.
While the first test runs were relying on a blue-in-white colour palette…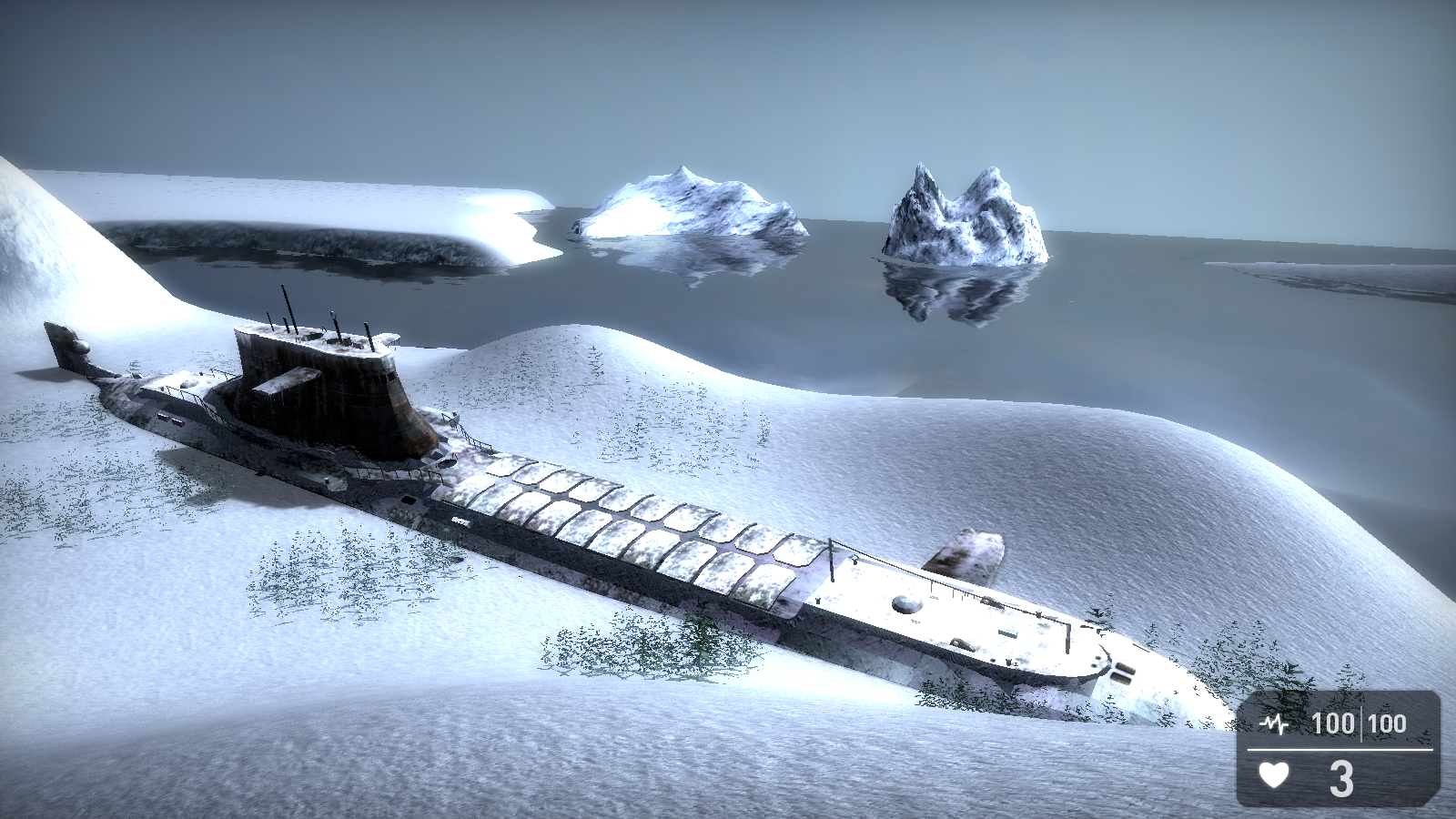 …we switched that to a sundown setting, combining a yellowish sunlight with the icy-blue-white ambience provided by the Antarctic landscape.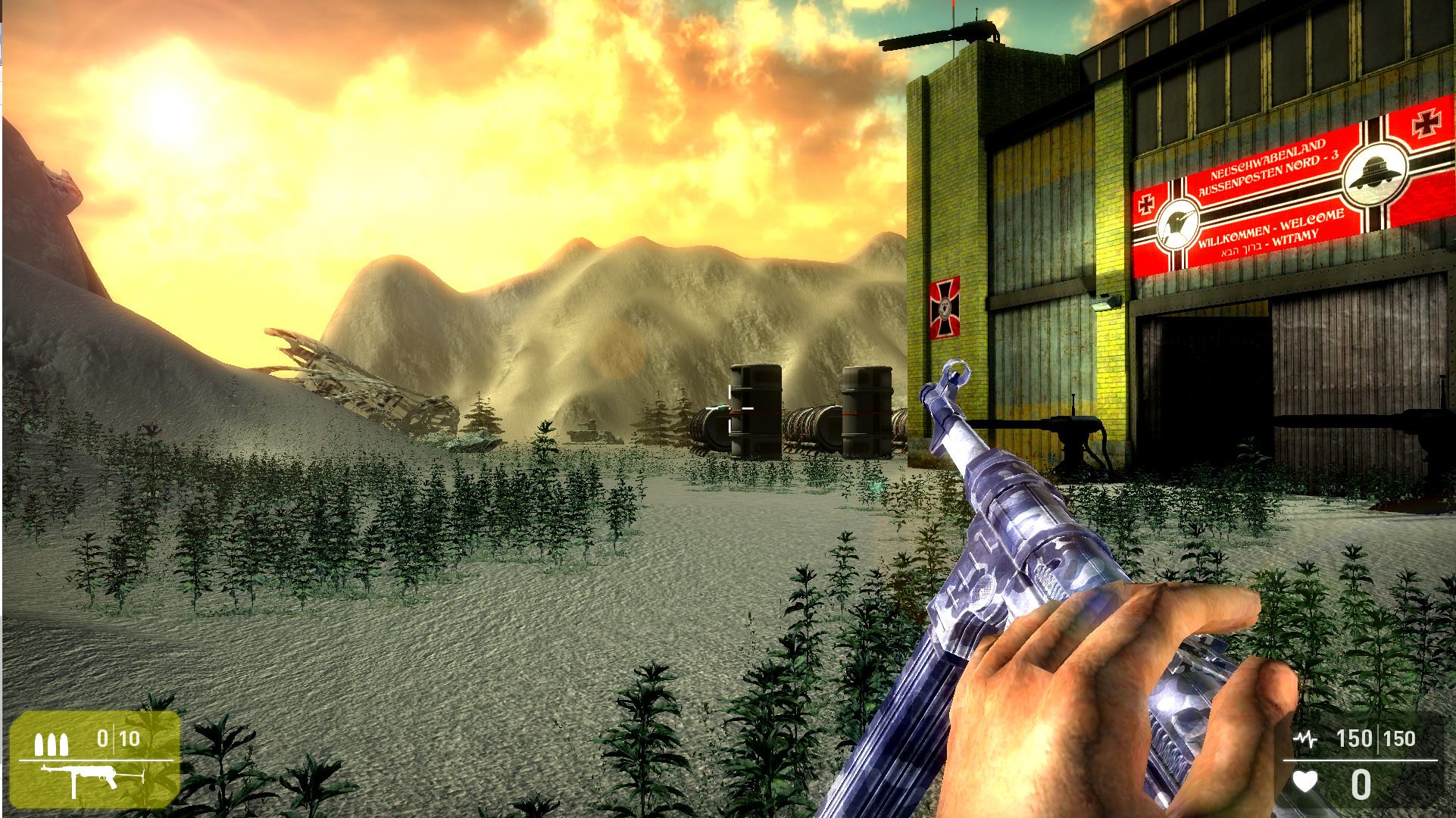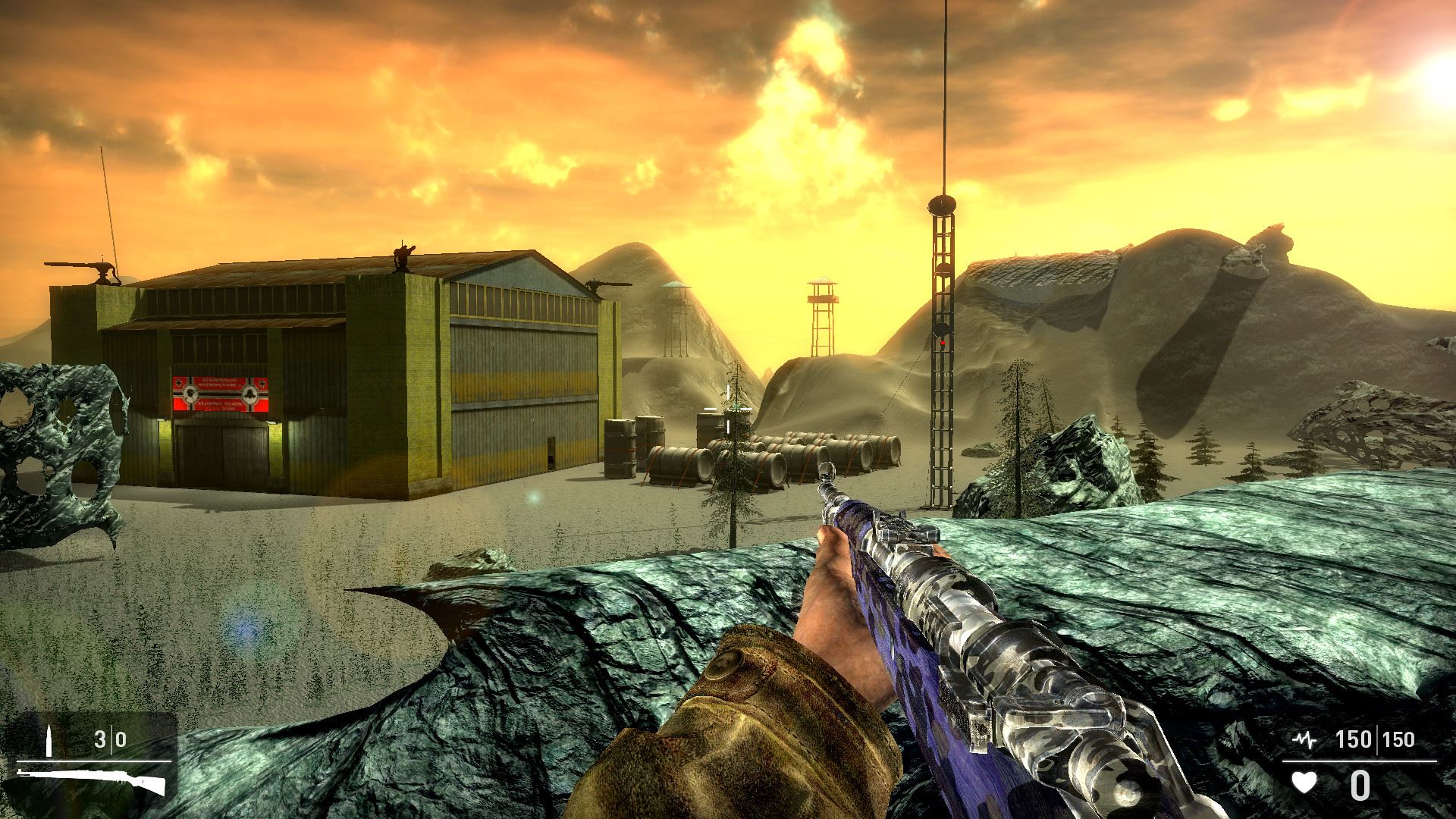 And now we are fully working on creating all the levels, encounters, dialogues, weapons and of course enemies we have in mind. And as the modern company we are, always jumping on the latest trends, we have even tin-foil-hats for all our employees, providing decent protection against our minds being read out and the storyline of Into the Ice leaked into the web.
And as the friendly guys & girls we try to be, we close this news article with the following statement:

Although we lost all the money from the Into the Ice pre-sales on indiedb.com with their bankruptcy, every customer who had bought the early Alpha access back then will get a Steam key. For Into the Ice once it's done.
When?
At LATEST at the end of 2017.