Demo Mission
Most people don't realize that game development and rocket science have a lot in common, the level of code complexity in a video game is often similar to the complexity of a spacecraft. That's probably why both professions are so interesting and inspiring. 👨‍🚀 🚀

Yesterday we were watching (together with our office starman) the amazing launch of Crew Dragon with 2 astronauts inside going to space for the first time ever. The NASA #LaunchAmerica stream is still live so you can continue watching the in-orbit operations and ISS docking.

Our office Starman was so focused on the stream that he forgot to post this dev blog yesterday 🤪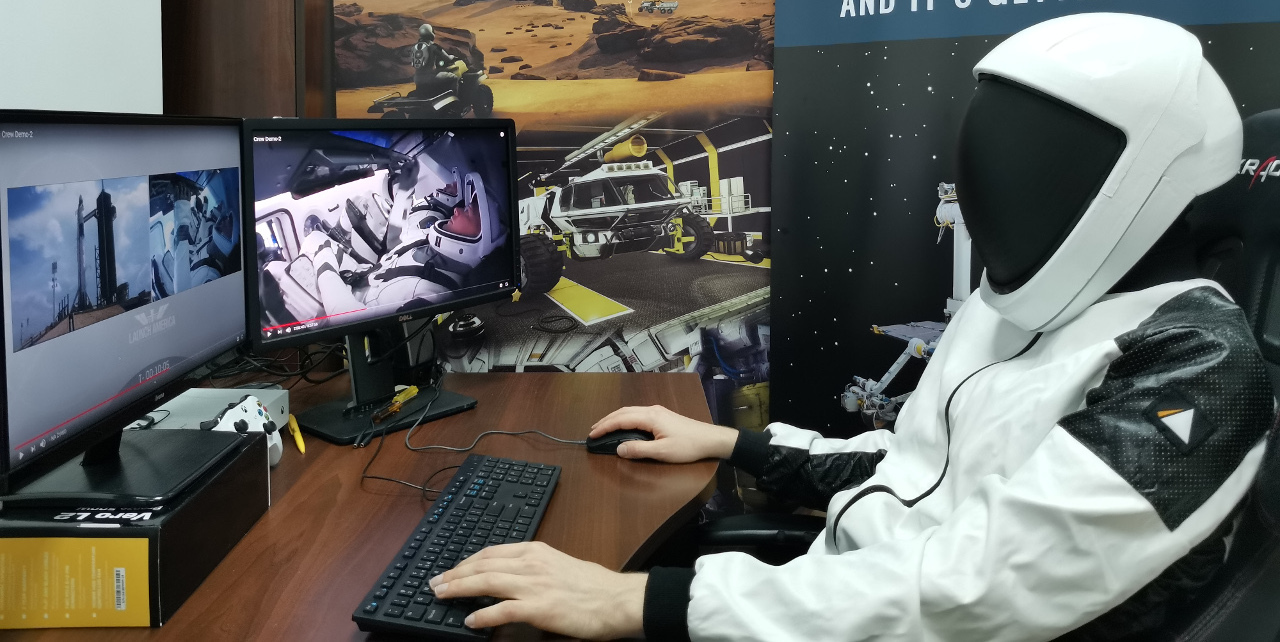 Our Demo Mission
We know you can't wait for the release of Occupy Mars, so do we! And now we can reveal our plan:

A free demo version of Occupy Mars will be available for everyone during the Steam Games Festival (June 9th - 14th). Click here to read more and set a reminder for the event.

During the event you can expect live streams, you will be able to play the demo and chat with developers. After the event we will gather all the feedback from you, and an improved, more advanced version will be published as a small Free to Play Game Occupy Mars: Prologue. Make sure to Add it to your Wishlists!
The Prologue
The Prologue takes place in a remote location, before the events of Occupy Mars: The Game. It's a different story - an introduction to the world of Occupy Mars in which you have to use your brain in order to survive. Read more about the story, check out the new screenshots and more information about the Prologue here.
Roadmap

We are very curious about your thoughts and feedback from the Demo & Prologue! After the release of Demo & Prologue we will release a more detailed Early Access Roadmap. The full launch of Occupy Mars: The Game shouldn't be too long after the Prologue.

Playing the Prologue is a great introduction in which you can learn everything you need before diving into the story of the main game where you will finally play all the mechanics, explore the open world and experience the main story of the game!

The last part depends on You!
The release of Early Access will be the beginning of the road for us! Our goal is to work closely with you - the players during the development of this game, your opinions will be taken into account when deciding on priorities of next updates and features.

Stay safe, stay strong and help us make Occupy Mars the best Mars game possible!
Occupy Mars Team