Hello World!
Today we're here to show you our announcement trailer storyboard and some poster concepts!
Announcement Trailer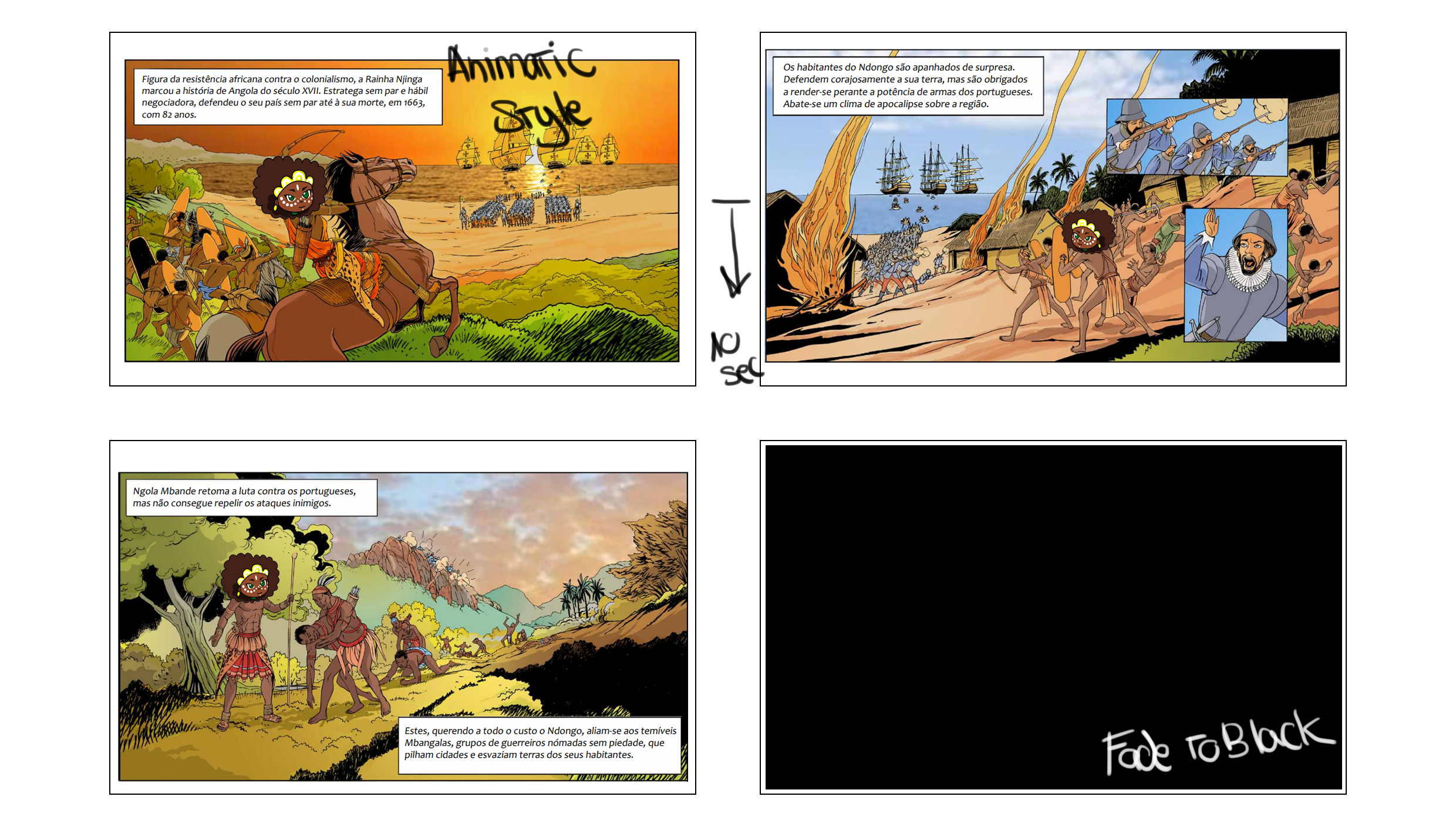 We're planning to have a little "cutscene" at the beginning and use an Animatic animation style, a little bit like the old League of Legends login screens. We used for the Storyboard images from the Unesco's Comicbook about Njinga, obviously we're going to create frames with our own videogame style. We're counting to have 10 to 20sec of trailer with this cutscene. At the end everything goes fade to black and the Press Start Menu from the game appears.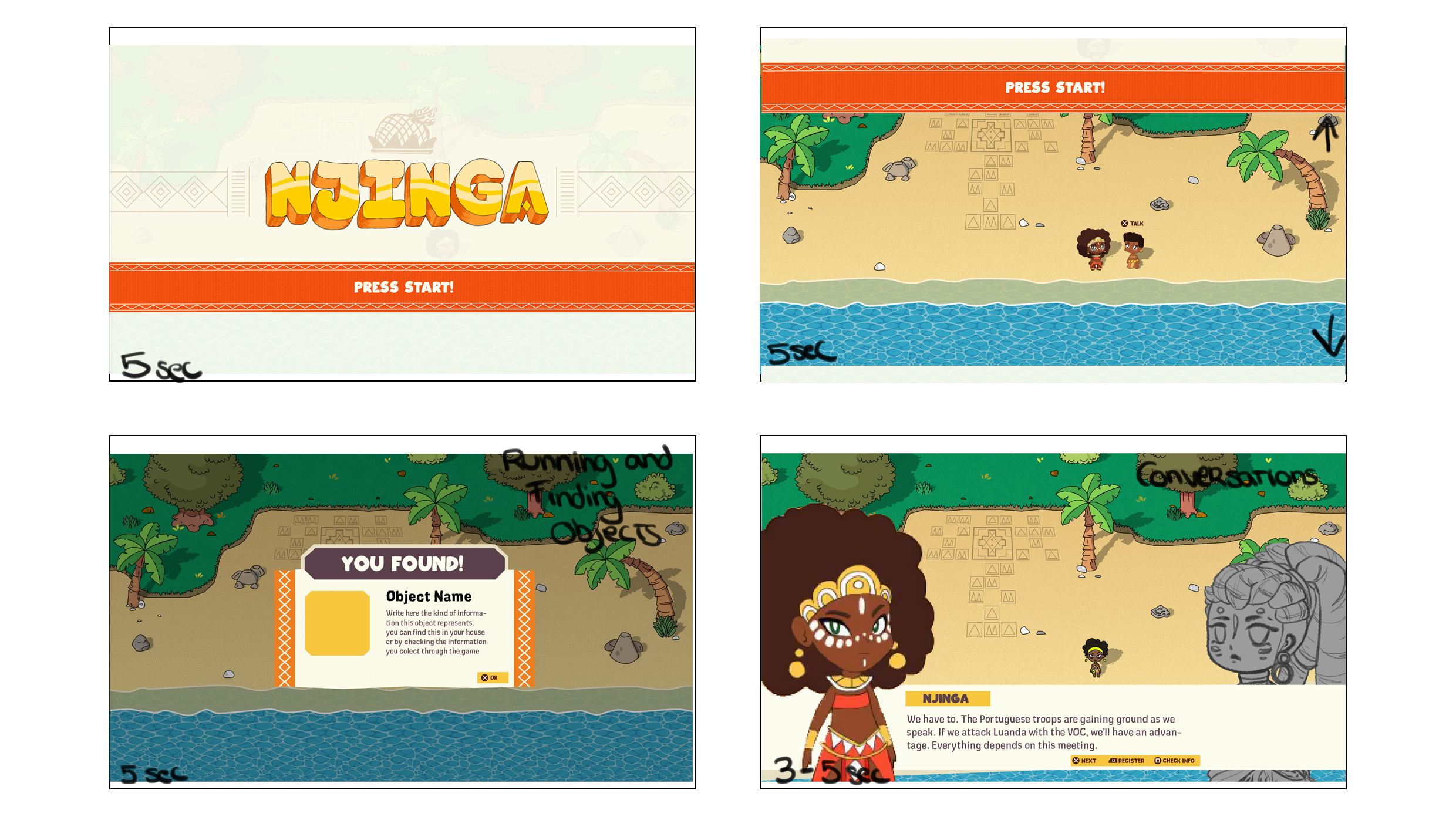 Gameplay begins with the menu opening up and we see Njinga running and walking through various locations of the game. We will also see her obtaining an object, essencial for the game, and have conversations with some NPCs. In this section of the trailer we plan to show some of the game mechanics in more or less 20-30 seconds.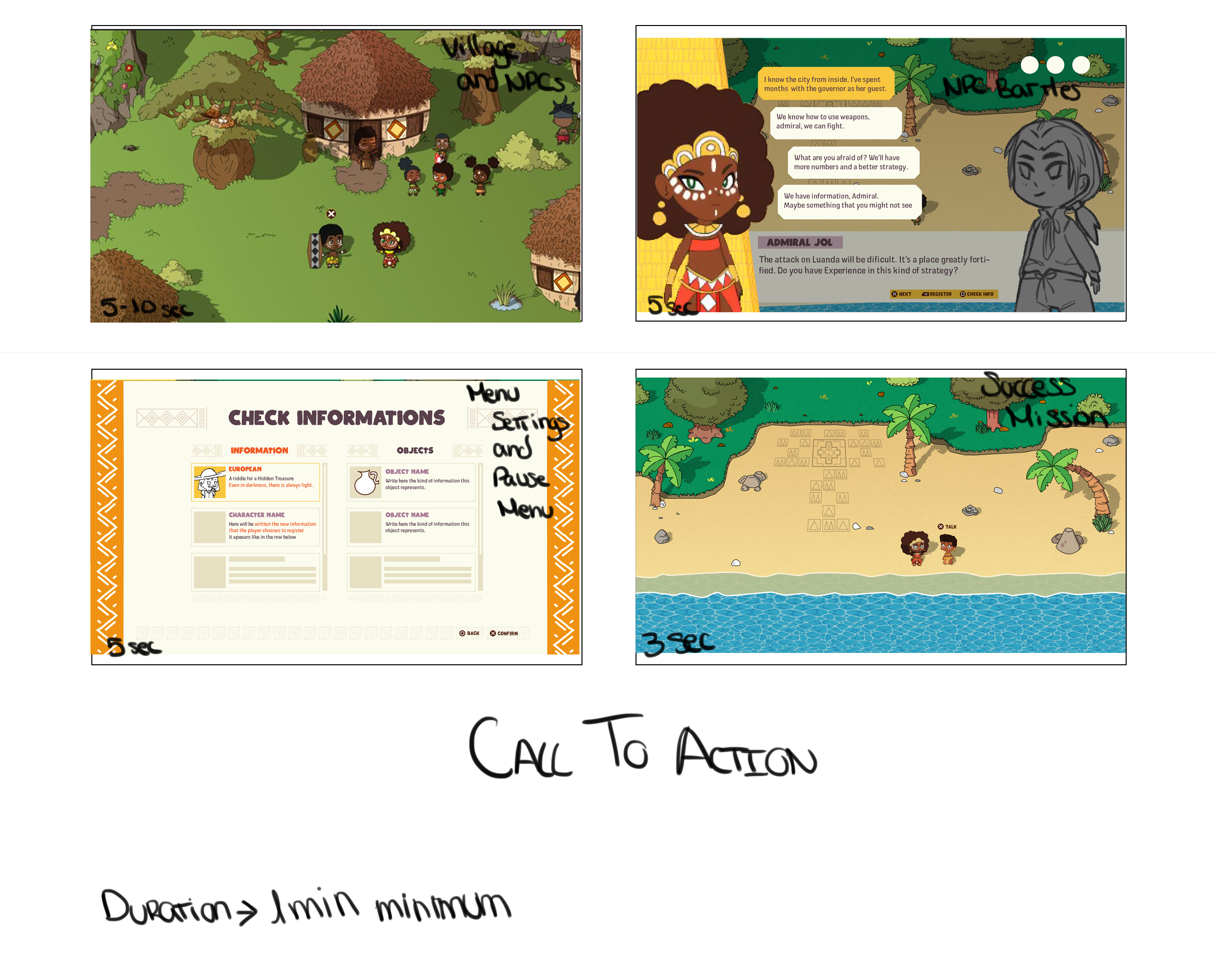 We finish the gameplay showcase with her succeding a mission and Call to Action cards enters probably with a fade or some movement.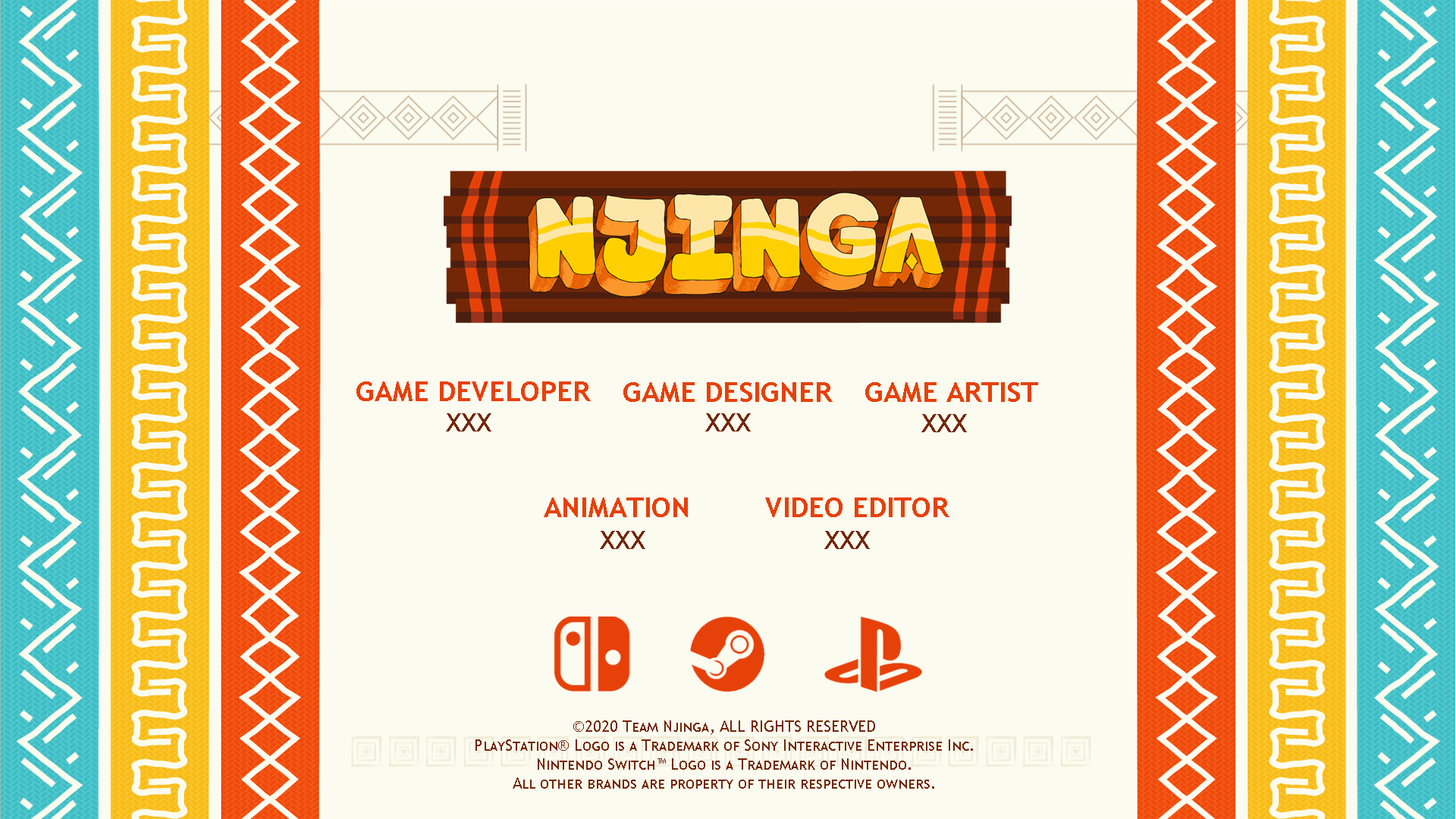 We plan to have at least 1min of trailer at the end.
Poster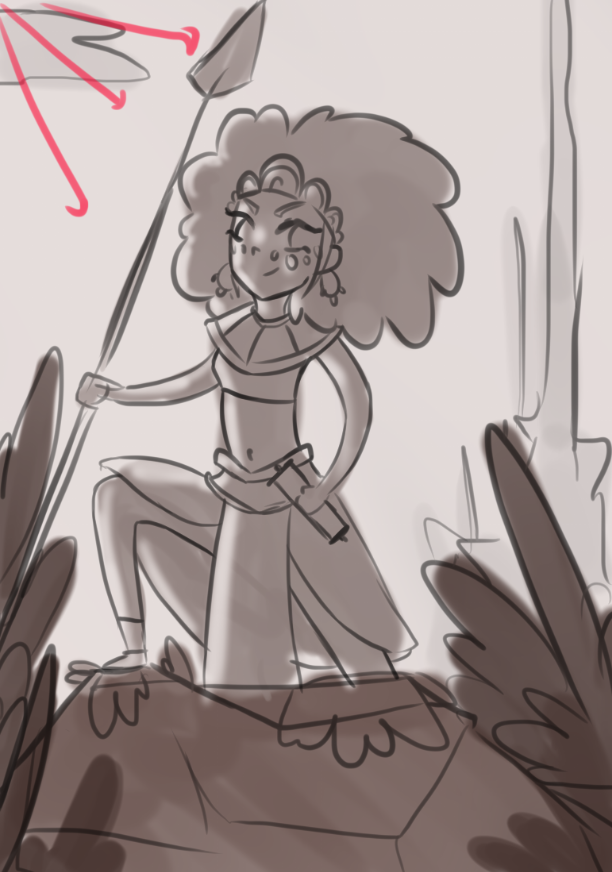 We're still working on out game poster so for now we can only show you some concepts made for it. Hope you enjoy them!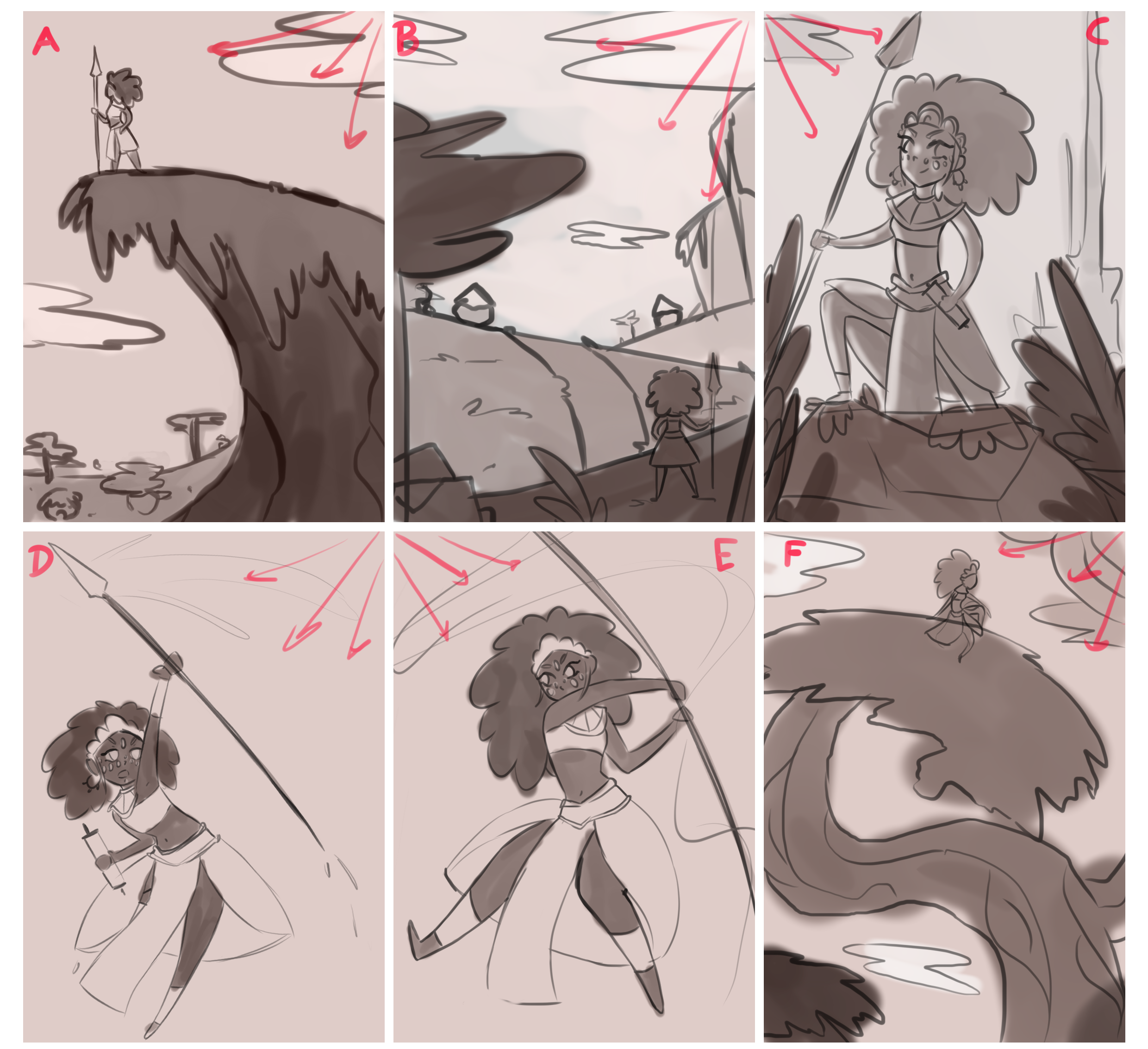 Thanks for reading,
See you next week!