Hello World!
Sorry for the little delay, we've been busy with our game as you can imagine :P but either way we're here today to show you our User Interface and how some mechanics are going to work.
Inspiration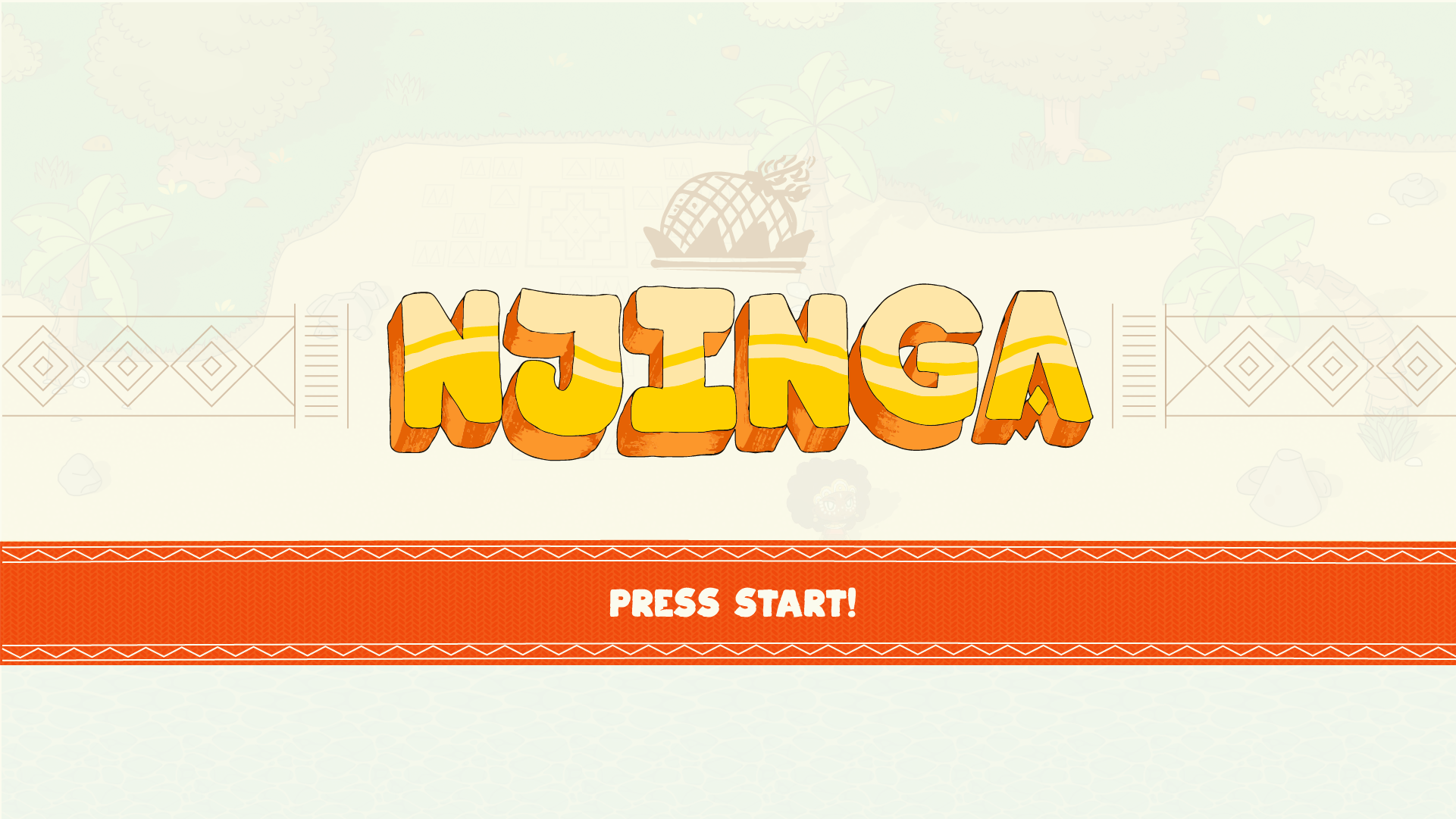 We tried to implement little african culture details in our UI elements and we also searched for various sources of inspiration such as Moonlighter and Carcassonne. We also tried to play with Njinga's colors like Yellows and Oranges, because the game is about her, right?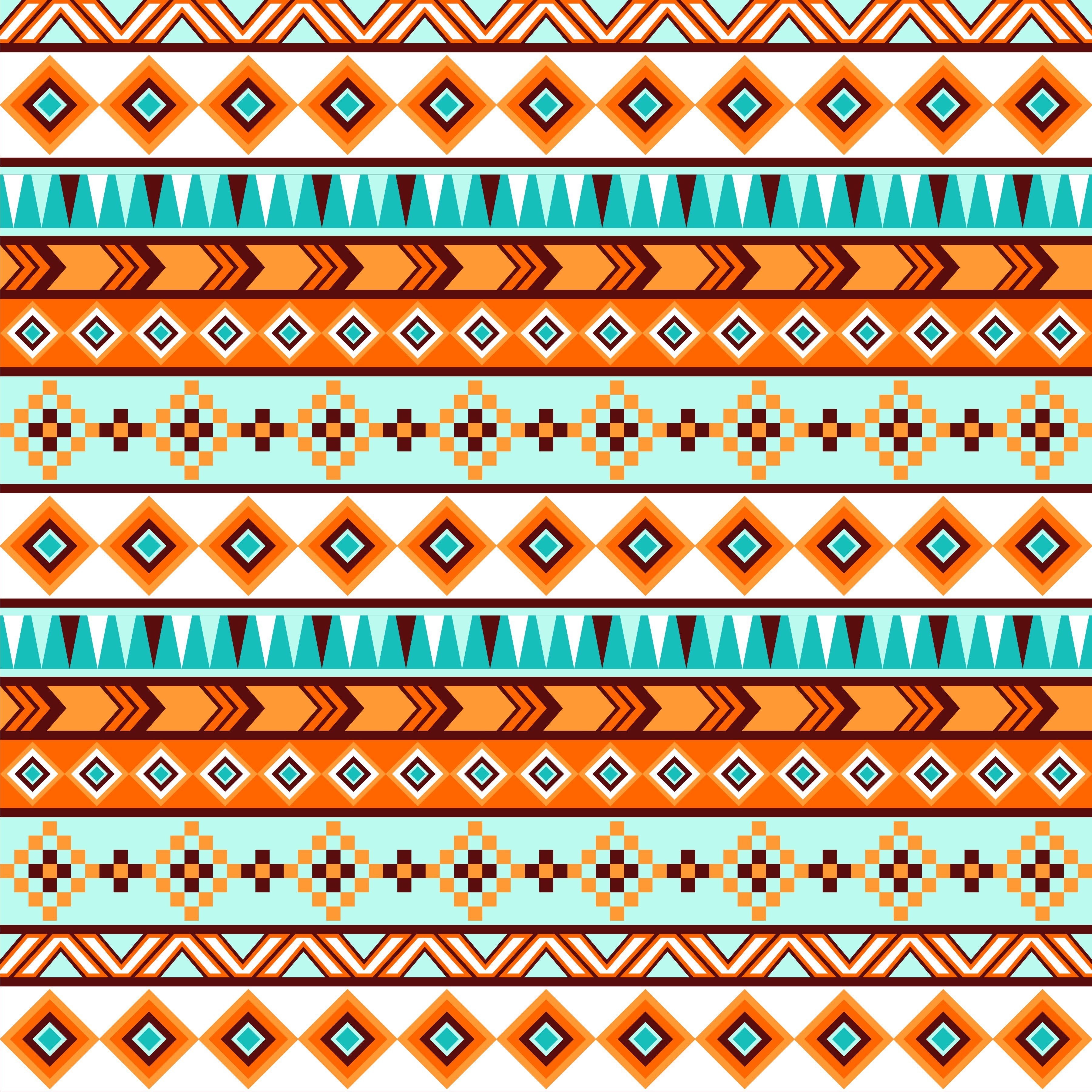 We also played a lot with patterns and researched so much about them. We have a big board on Pinterest, if you're interested please send a message!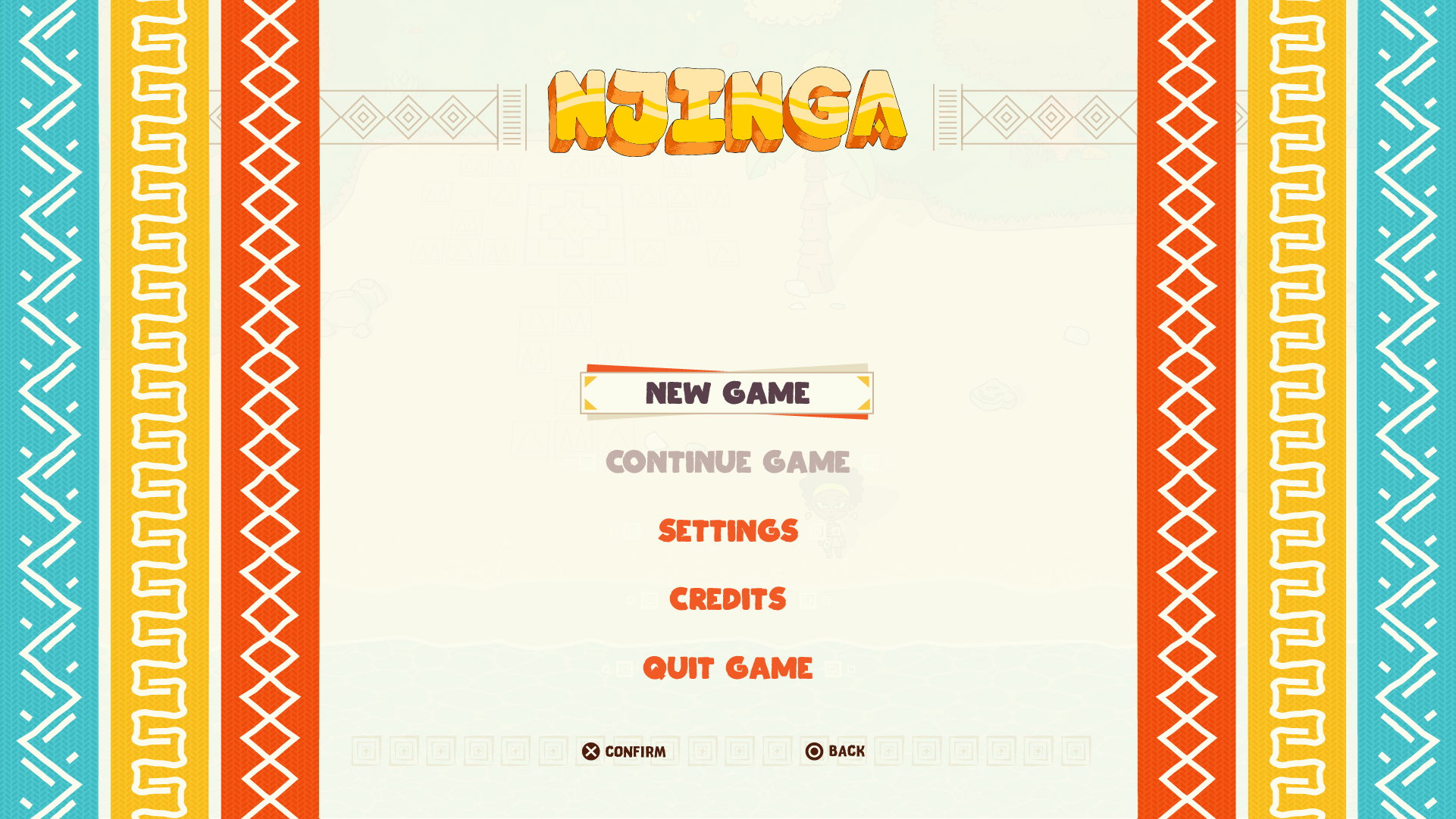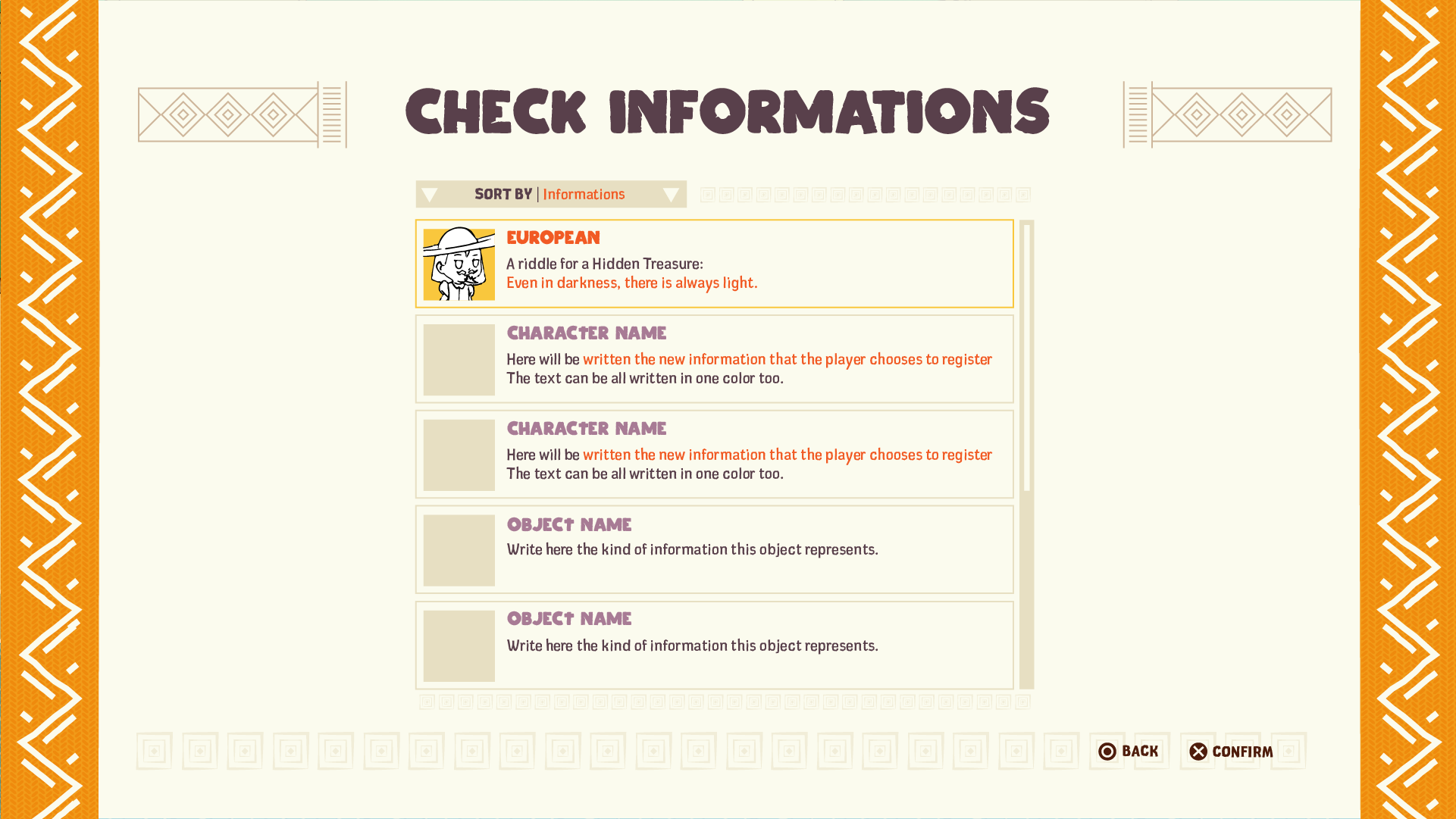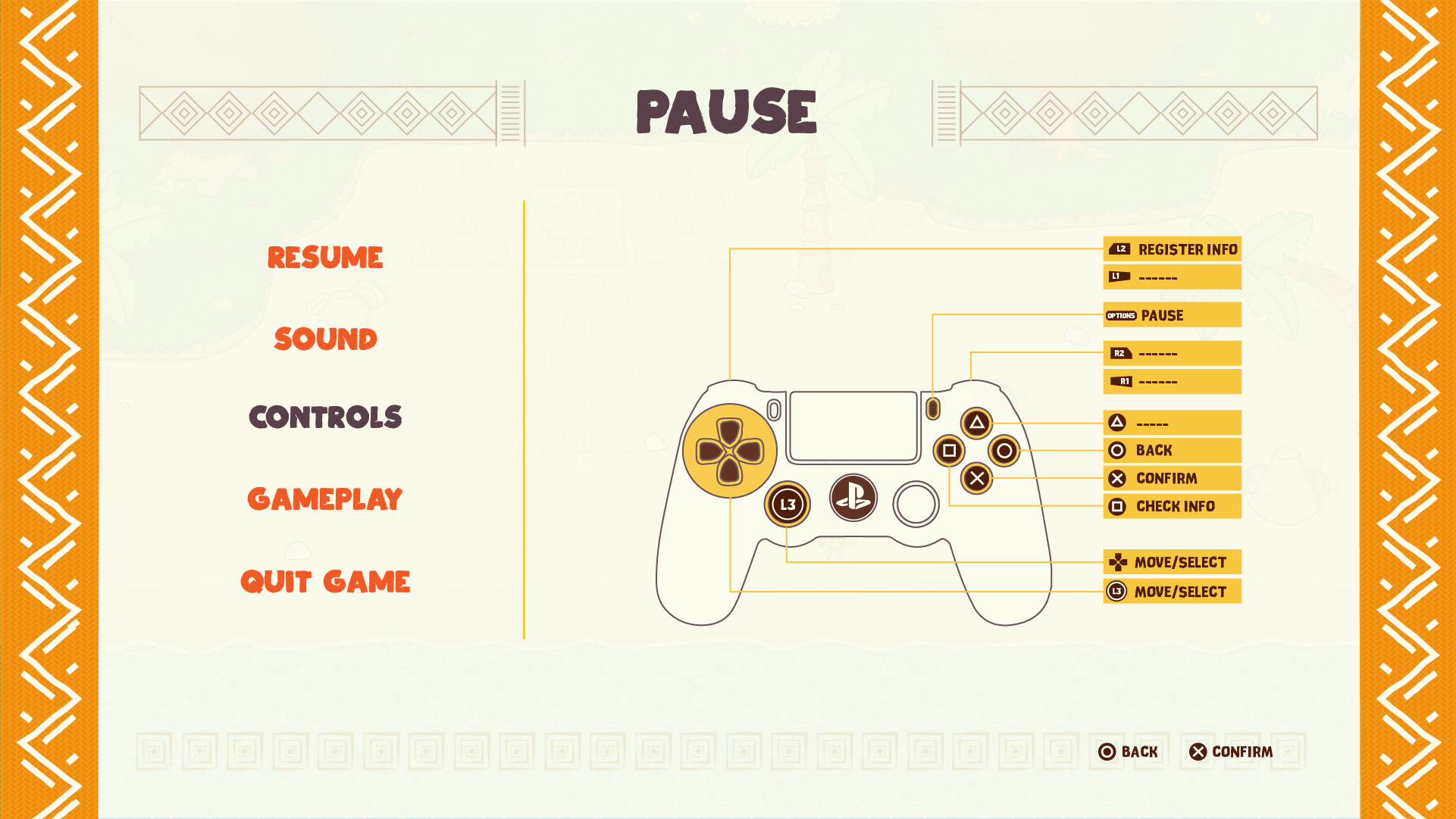 Mechanics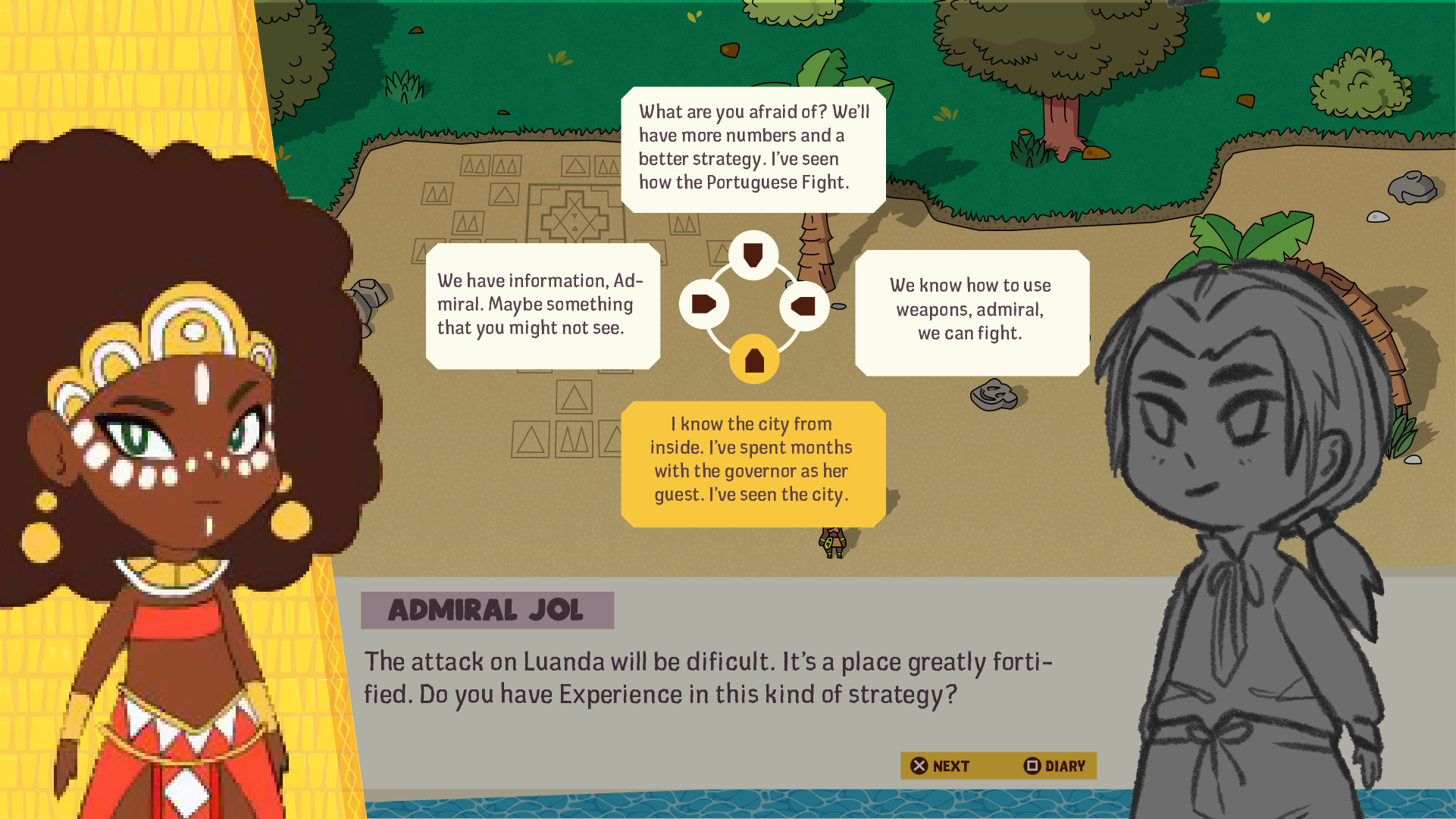 So basically, apart from moving around and searching for key items, Njinga was and is Diplomat Warrior on our game, so the fighting mechanics we're trying to implement are a bit like Ace Attorney style. She needs to convince people and be diplomatic with the npc's and advance the game with a lot of diplomatic talk. But we're also trying to do it in a not so boring way, it's a big challenge for our game designers and ui artists.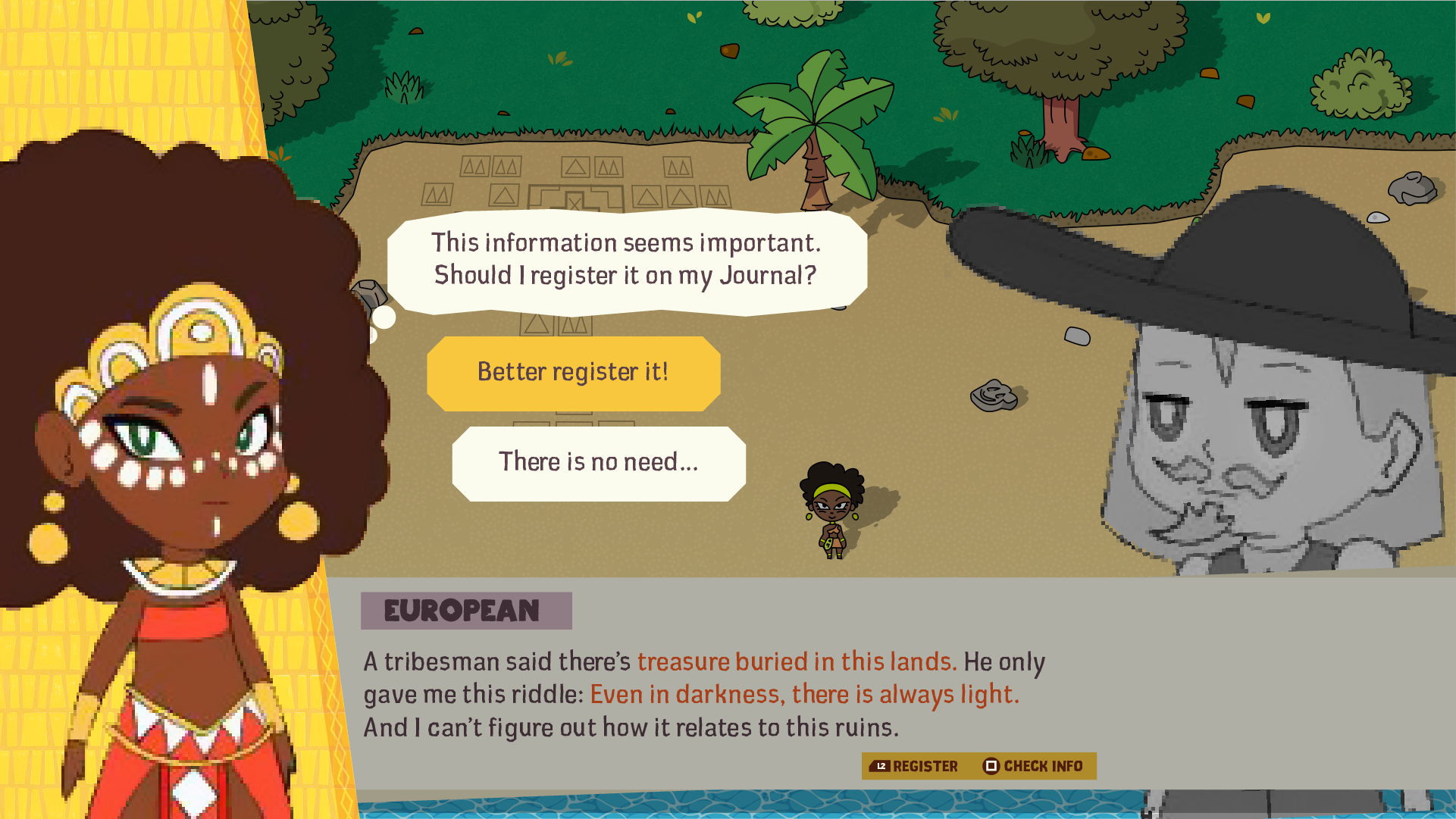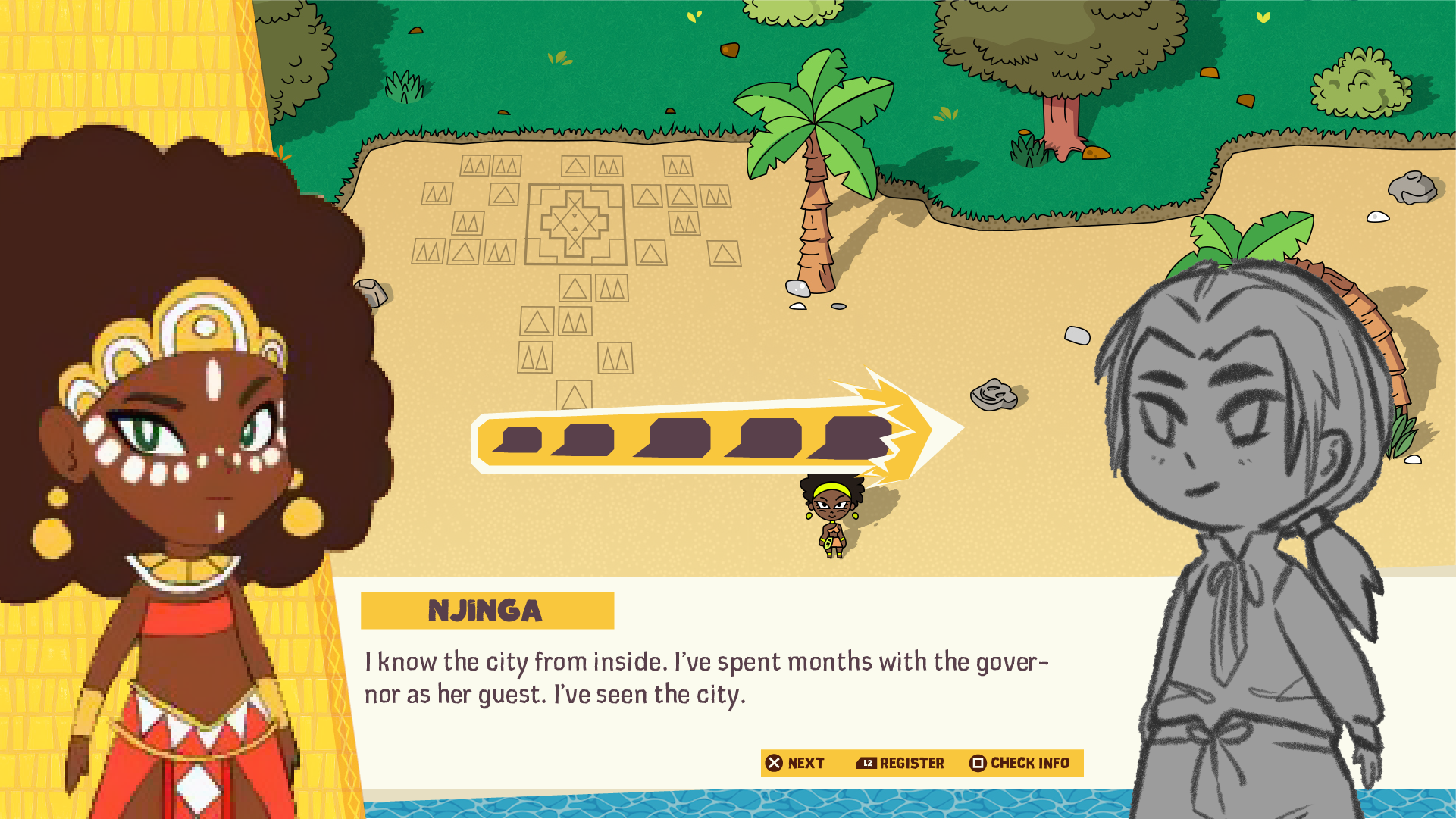 Next week we will bring some news about the upcoming trailer!
Thanks for reading,
See you next week!